My personal decorating style has been such a wide mix of influences from around the world that I reserve truly traditional Indian style decorating purely for festivals like Diwali. Things are different at my mom's house and she gives me a free hand to tinker about with her collections. So, one blissful Saturday afternoon, I dug up her heirloom brass utensils and set out to decorate as she gladly indulged her grand children 🙂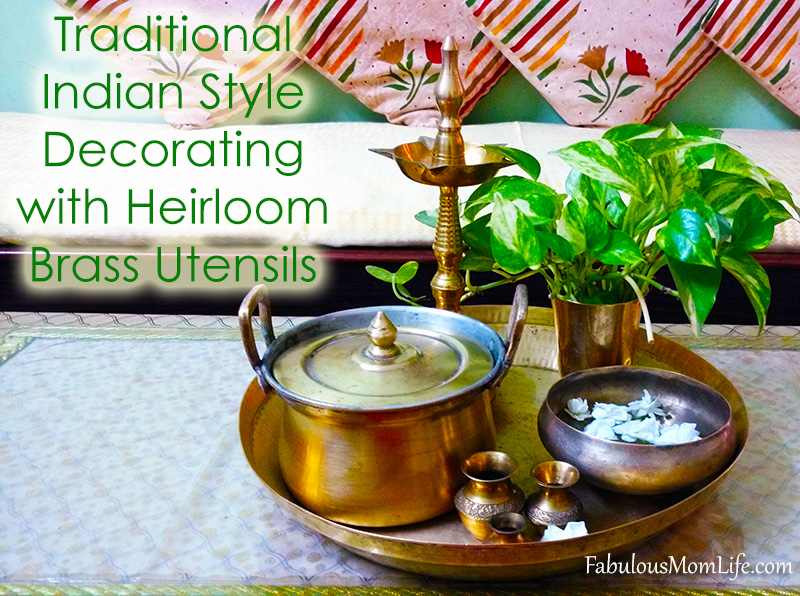 'Home is where the WIFI connects automatically' is the new age mantra! And rightly said. Women are lucky to have more than one home. Saturdays spent at my mom's place are lovely days indeed. She settles down with her grand children and I am free to work on my laptop (the WIFI connects automatically, of course!) or play around with her collectibles.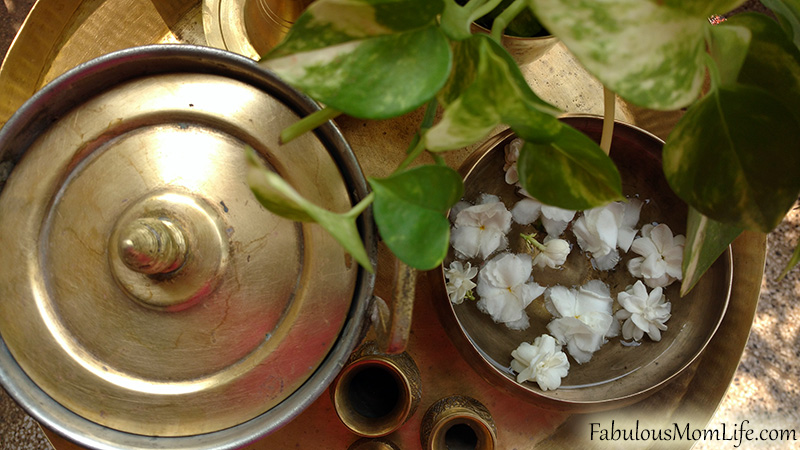 Like most Indian women, my mother loves to store the prettiest things … deep inside wooden cupboards and on lofts. Most of this lovely brass stuff comes out once a year during Diwali when it is given a thorough wash with 'Pitambari' and then packed off again for the rest of the year. But mom is very supportive (and may I add – proud) of my work and my passion for decorating. She set her household help to dig out all her brass treasures when I asked to take a look at them.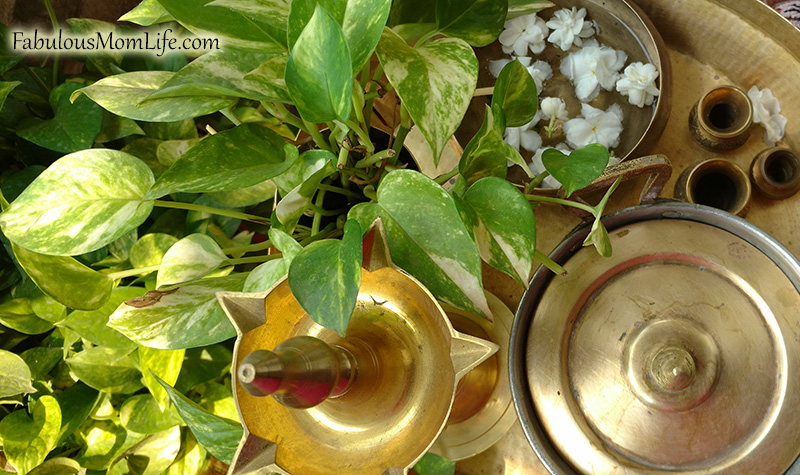 I took stock of what we had on hand and set about creating this lovely, and very Indian, tabletop decoration. Using a brass 'thaal' or 'paraat' for the base, I added an extremely interesting looking dish (which I learnt was a part of mom's trousseau), an open bowl (again, very interestingly shaped), a peetal glass (which I used to call 'sone ka glass' or 'golden glass' as a child) and a lamp or samai for height.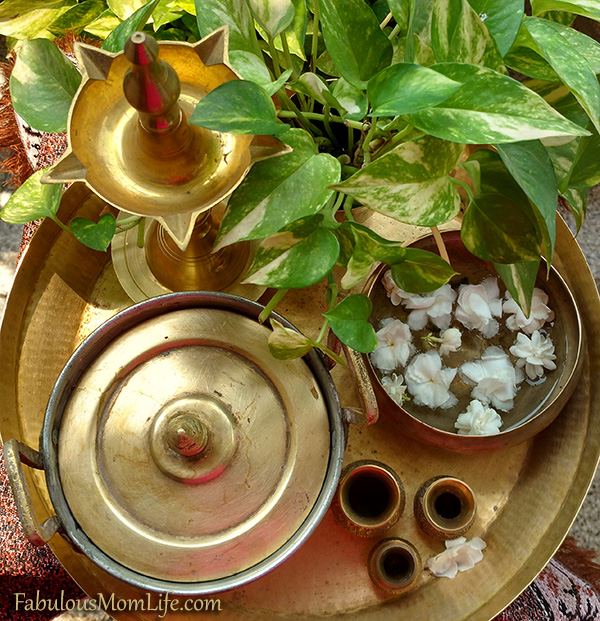 My mom enjoys a little bit of hydroponics for her indoor plants. She has a variety of money plants growing simply in water in different jars and even pretty lamps. I borrowed one and placed it, roots intact, in the glass. Her balcony garden always something interesting to offer. I was delighted to find my favorite flowers, the sweet smelling Mogra, along with a different variety known as Doodh Mogra (Milky Mogra) which is less sweet smelling but prettier to look at. I floated these in water in the open bowl and the creation looked just perfect.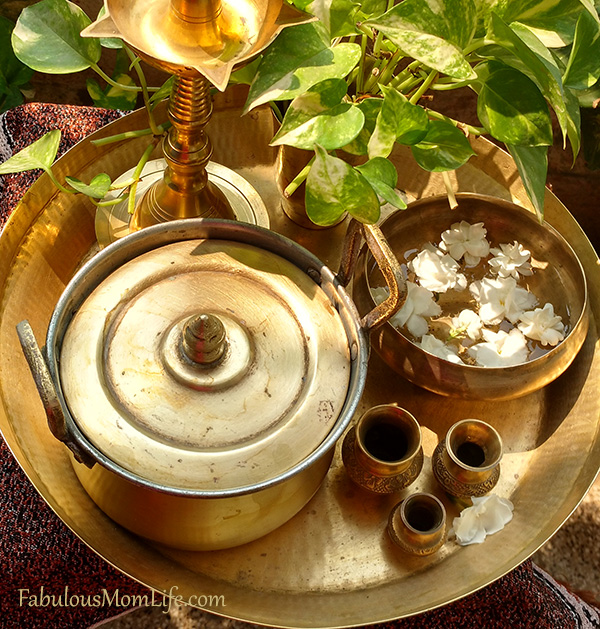 I thought I was done there but we made an addition. My daughter saw what I was doing and did some digging on her own. She found these little metal 'matkas' (pots) among the collectibles on display in a showcase in the living room and brought them to me to add to the 'thaal'. The apple hasn't fallen far from the tree, you see!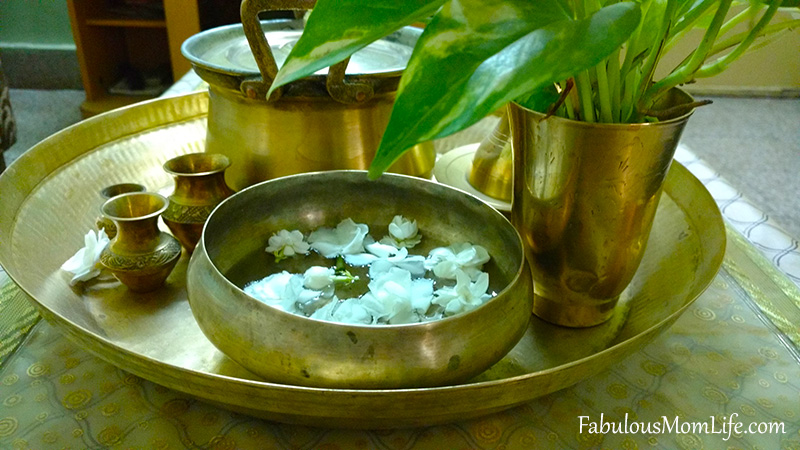 And there it is! A few old things coming together to create a visual treat for onlookers and guests. What a lovely sight it made and how it brought the entire living room to life!