There cannot be a Fabulous Mom Life until mommy starts taking care of herself. As moms, it is in our nature to put everything else before our own selves. But this will only lead to a complete burnout eventually. No, even I cannot put myself first. But I can at least put my health and wellness in the second-most important spot? I have resolved to do this from now on and as always, you are going to be my companions in my journey. And hence, today I launch another category at Fabulous Mom Life – Health & Wellness. Our personal health and wellness as moms!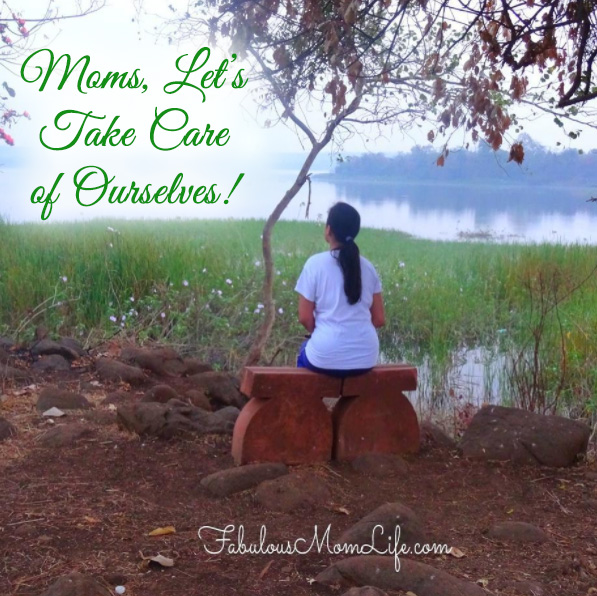 Fabulous Forties
Life begins at 40, they say. There are still a few years to go but I intend to spend the last few years of my thirties to gain my energy back and improve my overall health so I live my forties to the fullest. From tackling the long overdue list of important stuff like visits to the gynecologist and skin specialist to finding time for daily exercise, I intend to bring my personal #wellness pursuits to the forefront now.
With Age Comes Wisdom
It is so easy to say that I wish I could fit into a size S or M! And it isn't that I don't. I would love to. But suddenly that has changed from being my sole aim in life to just a wish. I am more concerned about my shortness of breath after running alongside my kids or climbing 2 flights of stairs. I am more disappointed with my tired muscles than my waistline. And my 5 minutes of mindful 'pranayam' in the morning is now more important than a workout.
Of course, my weight has a lot to do with everything. But suddenly, I am no longer interested in starving myself to fit into a dress. What I want is strength in my arms, better lung power and more calmness in my mind.
Moms Need To Take Care of Themselves!
If childbirth wasn't enough to drain us, there are hormones, weight gain and the pressures of #momlife to deal with. At all these times, it is very important to remember that only a happy and healthy mom can ensure a happy and healthy family!
It is important that we:
Take our naps
Ask for help
Try not to be a supermom
Put Daddy in charge sometimes
Express our emotions
Take time away from being a mom and focus on our physical and mental health
Let's Walk Together…
As I explore and enrich myself with holistic healing and improved physical and emotional #health, I will share my experiences with you all like I have been doing this past hear and a half. Your inputs have always helped and guided me and will continue to do so. So, please continue to leave your valuable feedback and share your own fitness stories and experiences with me at every stage.
Let's walk towards a #FabulousMomLife armed with better lifestyle choices and self-care 🙂