It's international Women's month and I am celebrating by paying ode to my favorite color – PINK! I received this Laura Geller Makeup Kit in hues of pink and couldn't wait to try it on. Here is my review of individual products in the kit and my thoughts on the collection.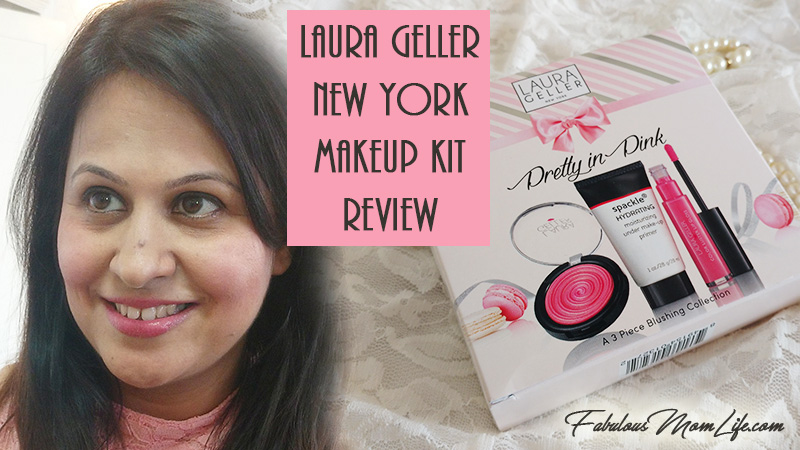 Don't you love getting makeup as gifts? Wait, that should not even be a question. EVERYONE loves to receive beauty and makeup gifts! I am sharing today my latest pink crush in this Laura Geller makeup kit review.
Laura Geller New York 'Pretty in Pink' Makeup Kit
The 'Pretty in Pink' makeup kit by Laura Geller was launched in the holiday season. It is actually meant to give you a rosy glow for a party, but that was not my first thought upon receiving it. The blushing pinks looked perfect for day makeup in Indian summers. Of course, there is no proper time or season to wear pink so you can be sure that I will be using this day and night. It is just that the shade of pink in this collection invoke in me romantic, floral, spring and summer time scenes 🙂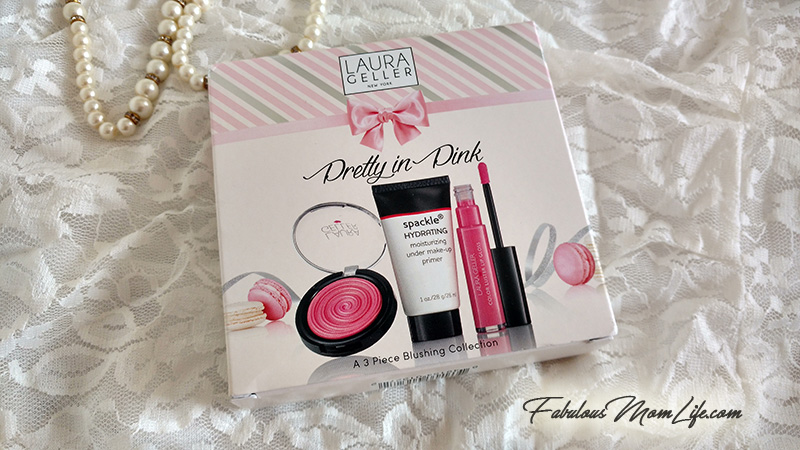 The gift was purchased from UK and I am sorry to say that the exact kit is not available in India. That's not a very bad thing and you will know why I say this after you read my final thoughts. The products are lovely on their own and can be used with many other makeup products to create lovelier combinations! The products are available in India and I have provided links after the review of each product.
The kit is available for purchase on Amazon.com but cannot be shipped to India.
A similar hued makeup kit by Laura Geller is also available on Amazon.in, should you like to give it a go:
What's Included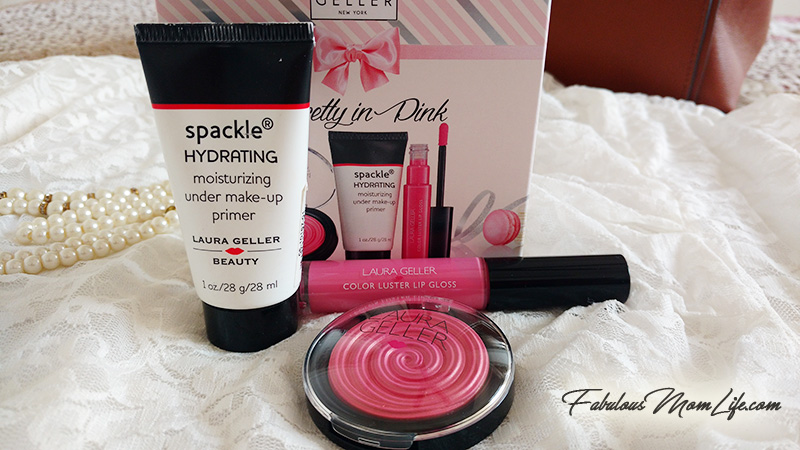 The Laura Geller Makeup Kit 'Pretty in Pink' makes a delicious looking gift for any pink-loving girl. It includes 3 full-sized products from Laura Geller New York. Two of the products are iconic makeup essentials from the brand and I was glad to have them in my kitty!
Spackle Hydrating Make-up Primer
Baked Gelato Swirl Blush
Color Luster Lip Gloss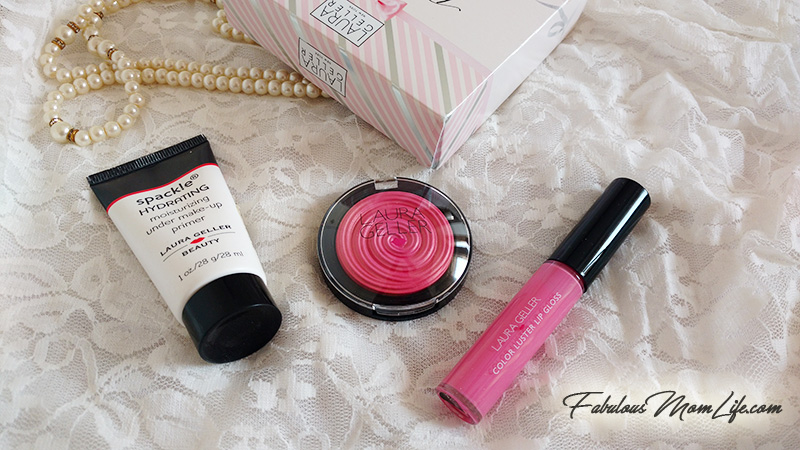 Laura Geller Spackle Make-Up Primer Review
The Spackle make-up primer is probably the most popular product by makeup artist Laura Geller. She has revolutionized the makeup world by making the primer a makeup essential for every woman. My kit contains the 'Hydrating' primer which is perfect for me because of its moisturizing effect. My 30s skin needs all the hydrating it can get. I do not always use a primer, but I might be re-thinking that.
Review: 
The Laura Geller Spackle Hydrating Make-Up Primer created a thin coat of primer over my skin prepping it for makeup. It did not dry my skin at all. It blended extremely well and was extremely natural looking. My skin instantly smoothened and makeup application was very easy over it. My makeup lasted for hours and my skin did not feel dry throughout. This is never achieved with moisturizer, no matter how rich a lotion I use. The skin gradually begins to feel dry on application of makeup. This primer locks the moisture in and creates an even undercoat for makeup application.
I loved it! This is my favorite product from the kit!
Laura Geller Baked Gelato Swirl Blush – Rosewater
If you love pretty looking makeup, you will adore this one! It looked good enough to eat! The swirl design is lovely and looks like a frozen gelato :). The blush comes from another of Laura Geller's most popular product line – the 'Baked' cosmetics which are handmade in Italy.
Review:
The shade 'Rosewater' is described as 'bright pink'. I would call it a very pretty light 'rosy' pink. The blush is very well pigmented and a little will go a long way. Just brush off a very little on your cheeks and you will get a perfectly rosy glow. Press your brush a little hard and you will end up with more color than needed. But the blush blends very well. If you are a lover of pink looks, you will absolutely fall in love with this blush.
I Loved it. It will be my favorite pink blush 🙂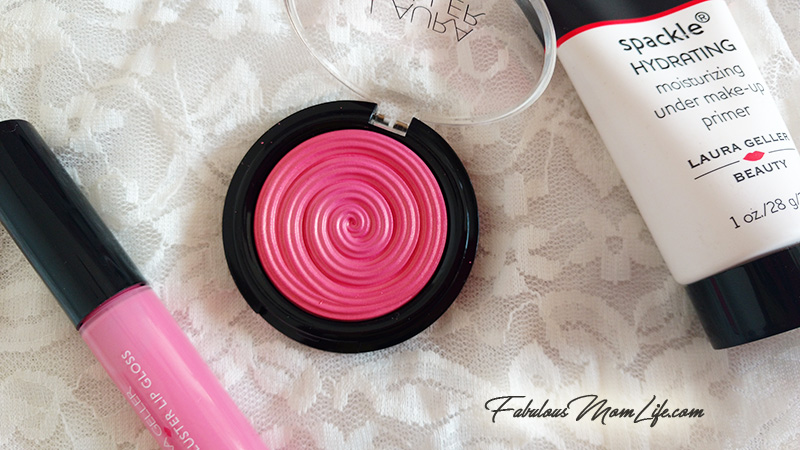 I couldn't find the Swirl Blush, but the equally lovely (and perhaps prettier looking) Flower Blush is available in India!
Laura Geller Color Luster Lip Gloss – Berry Smoothie
Laure Geller Lip Glosses are very well-loved and I can see why. My color luster lip gloss was everything you would want a Lip Gloss to be. And I am not a fan of wearing lip gloss alone!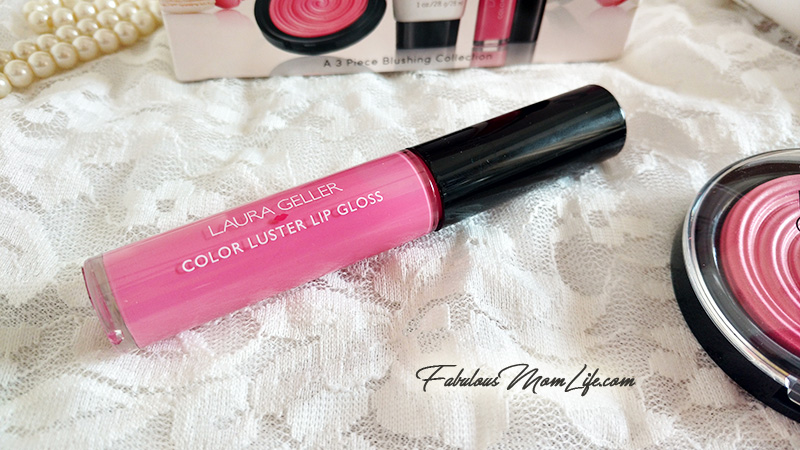 Review:
I do not wear lip gloss without a liner or lipstick under it. I wore this one over the most similar lipstick shade I could find in my makeup kit. The gloss, unlike most others I have used, is thicker. It actually has a personality of its own. It is thick, but glossy. Wearing it over a light application of a similar shade of lipstick enhances it. The applicator is two-sided and ensures a fuss-free, even application. The gloss is sticky enough to keep your lips moist for hours but not too sticky to cause discomfort. After a few hours though, it wears off. But that is longer than most other lip glosses I have used.
I Liked the quality and look of the lip gloss. The shade is not my favorite, though!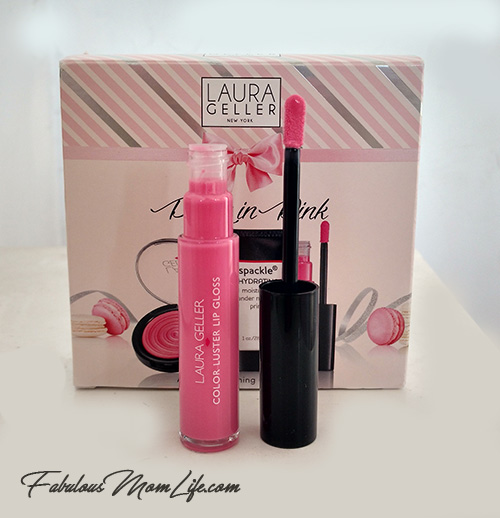 Blushed Pink Makeup Look and My Thoughts
And here is the look I was able to create with the Laura Geller 'Pretty in Pink' makeup collection.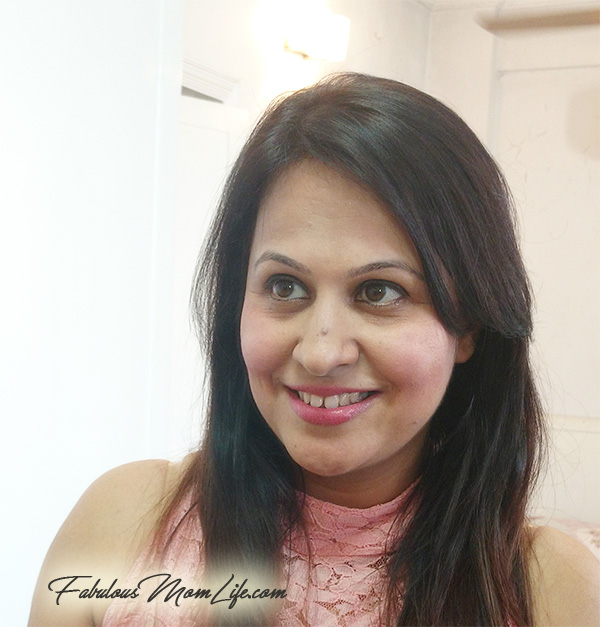 My Honest Thoughts:
Every single makeup item in the kit is of very high quality and does what it promises. What I did not like is that they do not work well together at all! While I have no problems with the Spackle primer at all, the other two products are simply not meant to be applied together at all.
The Baked Gelato Swirl Blush in Rosewater and Color Luster Lip Gloss in Berry Smoothie are very different shades of pink and I am astonished to find them together in one kit. I am happy to own all 3, but there is no way I will create a party or even a day makeup look with the blush and the lip gloss together.
You can see how different the shades are, in the picture. The blush blends in to create a rosy pink + coral look whereas the lip gloss is a very different bubblegum pink. I do not really care for that shade of pink at all. I am going to have to use the lip gloss by combining it with other lipstick shades to create shades that I love.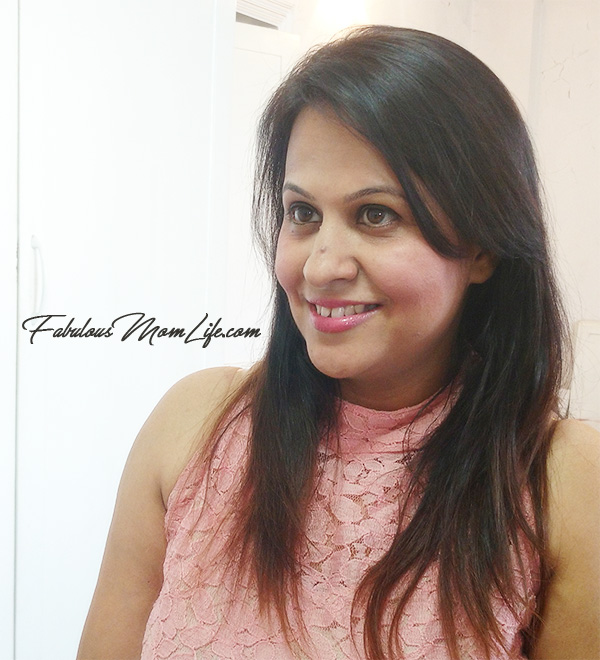 So, that was it. I am very pleased with Laura Geller makeup. So what if the items in the kit do not really belong with each other. They are, each of them, cult products and I am happy to add them to my vanity case 🙂