Severe throbbing pain or a pulsation sensation on one or both sides of the head is classified as migraine. Pain can often last for up to 72 hours. Migraine is often accompanied by other symptoms like sensitivity to light, nausea and vomiting. There are several things that can trigger migraine including hormonal changes, physical factors, changes in routine etc. One of the most common triggers of migraine is stress.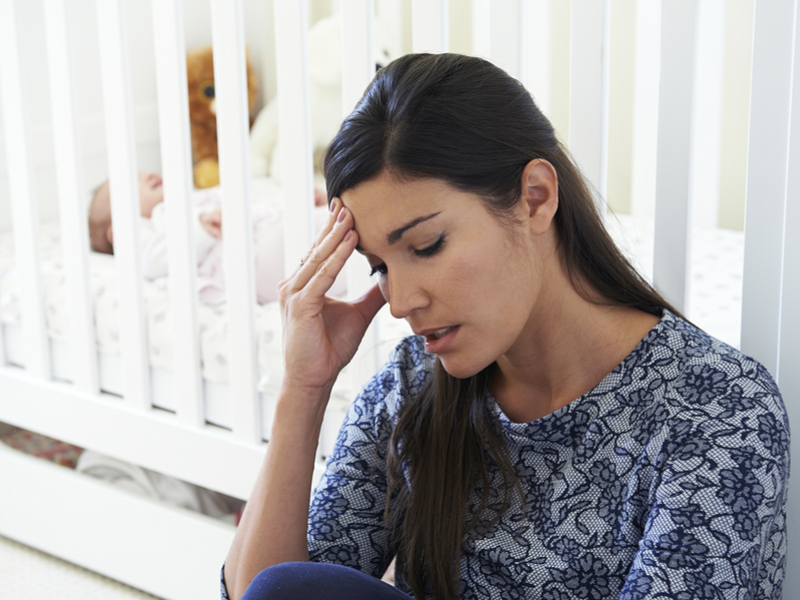 In this article, we'll explain the link between stress and migraine, provide recommendations to combat stress and discuss treatment options for migraines.
Relationship between Stress and Migraine
Scientists are of the view that when a person experiences stress, levels of certain hormones and molecules may change. These changes could be responsible for triggering a migraine in some people.
Researchers have discovered some links between migraine and stress. One theory about the link between migraine and stress is that stress releases peptides (protein particles) that cause blood vessels to expand. As blood vessels expand, nerve cells become over-stimulated which lead to the pain in the head.
A reduction in stress is also identified as a trigger of migraine. One study reported that migraine sufferers who experienced a reduction in stress are more likely to experience a migraine. Researchers are of the view that reduction in stress is more likely to result in a migraine pain than the stress itself.
Migraine can be triggered by these stressful situations:
Relationship problems
Tension related to work
Financial problems
Childhood trauma
Lack of sleep
Anxiety
Harsh lights or loud noises
Divorce or death
Stress causes migraine and chronic pain during a migraine can cause more stress. Thus, the cycle continues. That's why it can be extremely difficult for people who suffer from migraine to control their stress. Although stress cannot be avoided, there are a few things people who suffer from migraine can do to get relief from migraines induced by stress.
Reducing Stress Levels
A person who suffers from migraine should identify the types of events or stressful situations that trigger their headache. Identifying the stressful situations will allow them to take proper steps to avoid events and situations that trigger their migraine. A few tips to reduce stress are listed below:
1. Get Enough Sleep
If one doesn't get enough sleep, their ability to manage stress is compromised. A study shows that poor sleep quality is associated with depression, anxiety and headache. Therefore, people who suffer from migraine should try to a good night sleep to manage stress.
2. Get Some Exercise
Exercise can help a person who suffers from migraine to combat stress. Research shows that people who regularly exercise are less susceptible to experiencing anxiety than those who do not exercise.  Furthermore, exercise also improves sleep quality.
3. Try Yoga
Yoga is another popular method to reduce stress. Research shows that yoga can enhance a person's mood and can even help treat anxiety and depression.
Medications for Migraine
Click Pharmacy, a leading online pharmacy recommends that people who struggle to control their stress and often experience a migraine attack should turn to mediation to get relief from migraine pain. Over-the-counter (OTC) pain killers like paracetamol and ibuprofen can be used to get relief from migraine. For some people, ergots like Migergot and Cafergot are more effective in reducing pain than OTC pain killers.
Triptans like Sumatriptan is an even better option for migraine treatment. Sumatriptan not only relieves headache, but can also tackle other symptoms that accompany migraines like nausea and sensitivity to sound and light.
The Bottom Line
Life isn't easy for people who suffer from migraines. Considering all the problems a person has to face in life, it can be extremely difficult to avoid stress. However, if people who suffer from migraine are to reduce their pain, they must learn to manage stress. Getting enough sleep, exercise, yoga and sex can help people who suffer from migraine in reducing their stress. In case a person isn't able to manage stress and triggers a migraine, medications like OTC pain relievers and Sumatriptan can be used to treat it and reduce the pain.