Wintertime in India is a time to rejoice! All our outdoor adventures planned throughout the year are finally executed. On one such beautiful winter evening, we took the kids for a nostalgic train ride in the hills – all comfy and cozy in their chic, new winter jackets from the Autumn Winter 2018 collection of Cherry Crumble California.
Camouflage Jacket
Comfortable military inspired camouflage jacket with side entry pockets and a hood, contrast snug lining. A zipper front gives for a subtle lived-in look to my little man.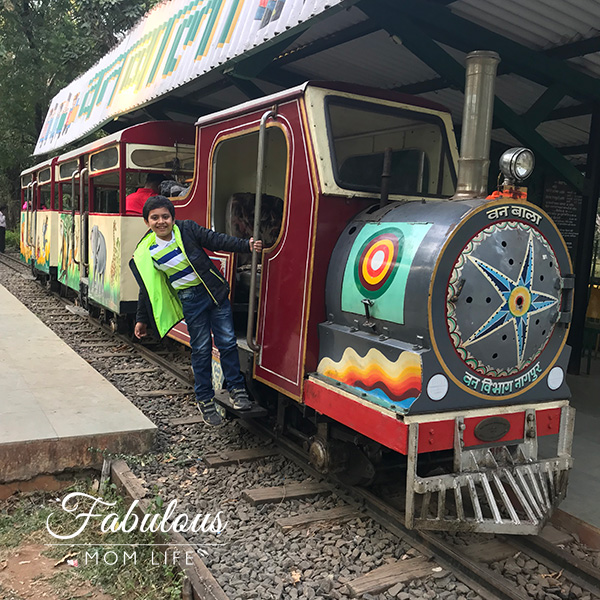 He was cozily flaunting it all the time while enamored with the little train.
Furry Reversible Jacket
Fresh from their brand new Autumn Winter Collection for 2018 is this super cozy lightweight furry jacket with pockets and the cutest feature ever – ears! Although they are not rabbit ears, that's what my kids prefer to call them because Lil Sis does look like a cute bunny when wearing it lol.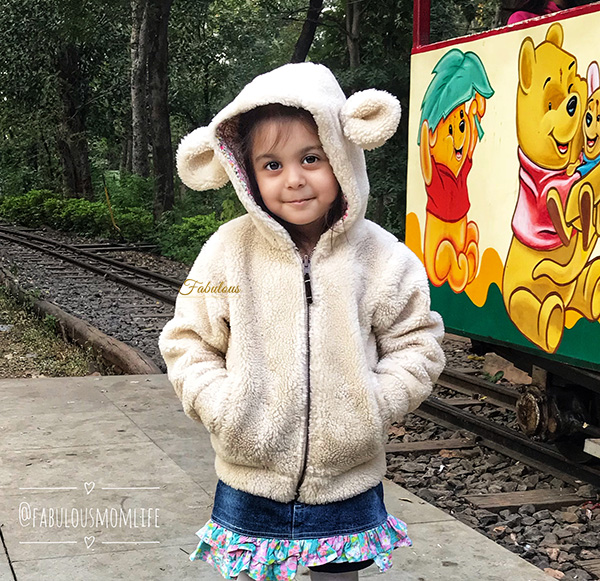 And there's more! The jacket is reversible and turns into this floral quilted jacket for a totally different look and feel!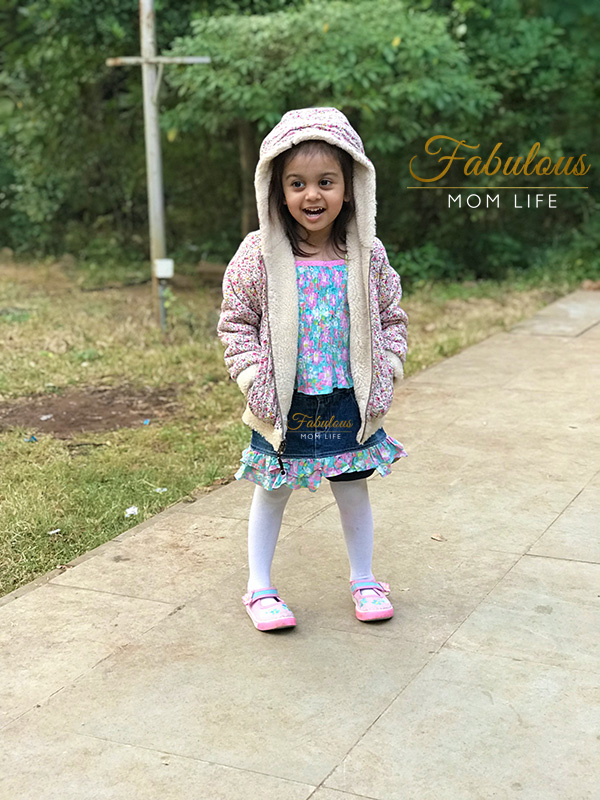 The train joyride became even more fun for Lil Sis with the cute ensemble!
Cherry Crumble California Autumn Winter Collection 2018
There are so many different styles of jackets, sweaters and sweatshirts to choose from that selection itself is the most challenging part.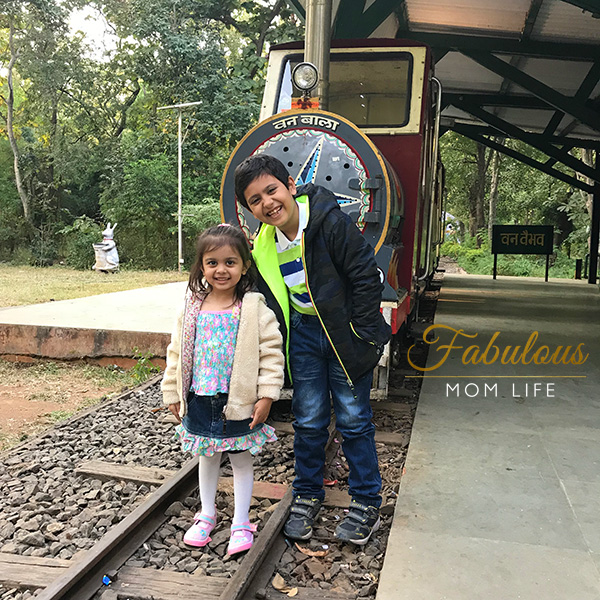 Both the jackets are snug and comfortable and I am looking forward to taking them along to our winter travels and jungle trips.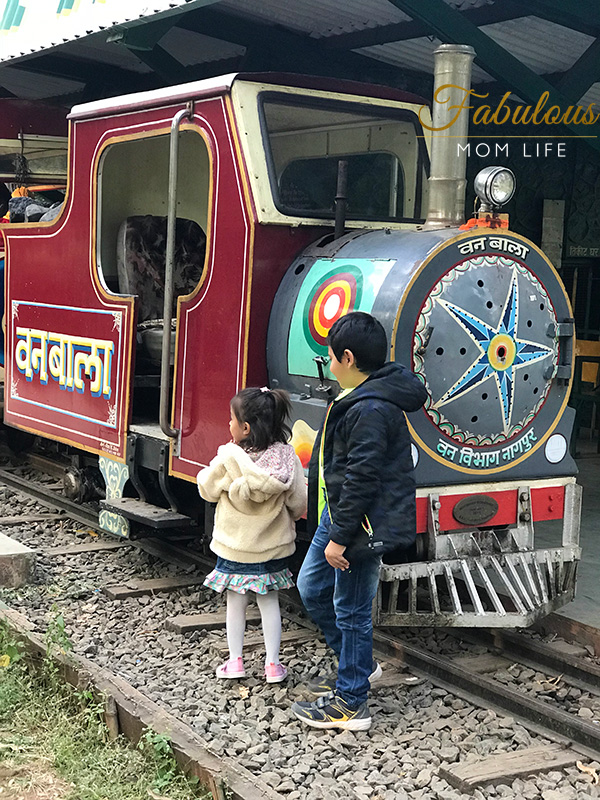 The zippers are strong and sturdy and can withstand the kids zipping up and down the zippers themselves. Most importantly, they look as good as they feel! The style quotient is always high with these jackets and they add to the outfits. Most practical winterwear takes away from the looks and can be a little bland but Cherry Crumble California clothes are warm, comfortable and super stylish!
Where to Shop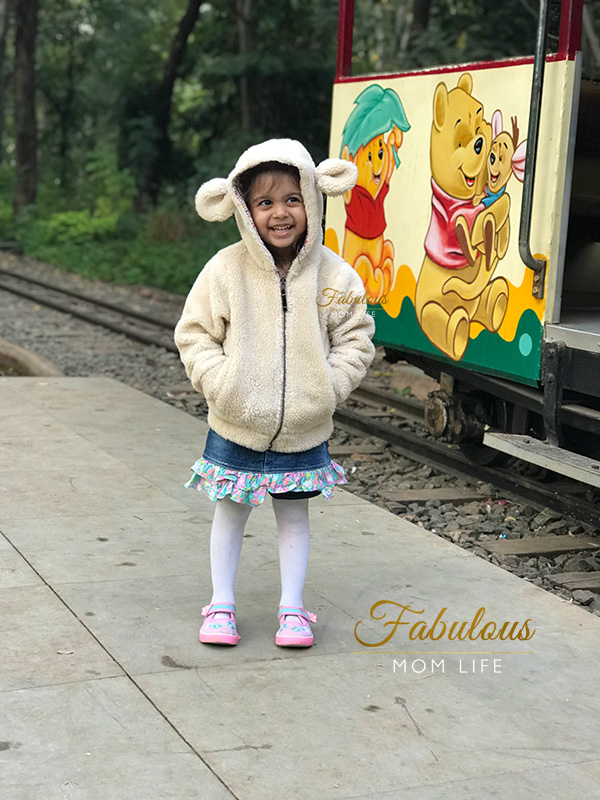 I have given you the direct links to the featured styles (plus some more favorites below), but you can check out the entire collection at any major shopping portal online. Cherry Crumble California is available on
Amazon
Flipkart
Myntra
Jabong
FirstCry
More Favorites from Cherry Crumble California Autumn Winter Collection
You have seen my picks and they are loved by everyone! But like I said, it was so difficult choosing one. Here are some other top contenders that I almost bought…..and I am not saying there isn't a chance I will order one more!
My first fav!
It was 'Ears' vs this coat!
Blue and Brown! This combinations makes me melt!!!