Our Valentine's Day celebration this year was a complete surprise planned for me! I was whisked off to Mumbai for a night to ourselves and a fabulous dinner. Here mommy's v-day date night outfit 🙂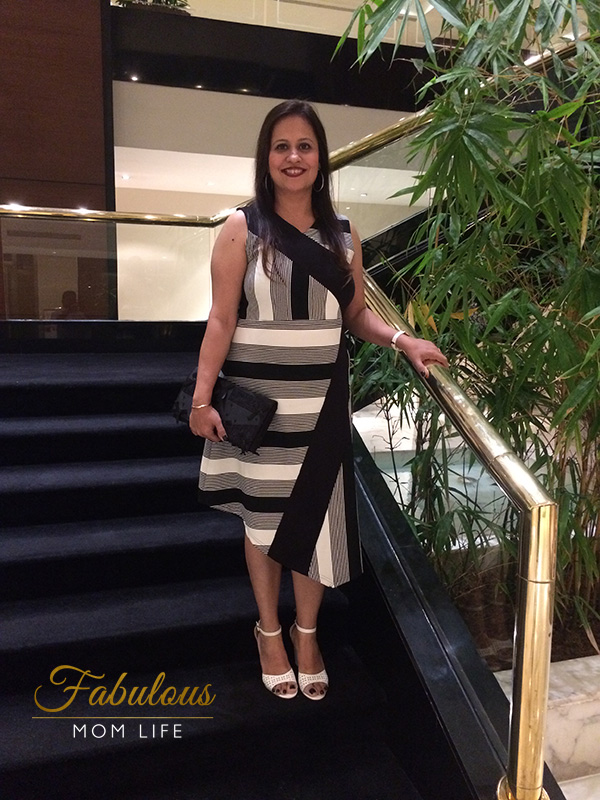 Just like last year's black cold shoulder top outfit, my V-Day outfit this year was also another take on black. Unlike last year's casual jeans look, it was slightly more dressy this year.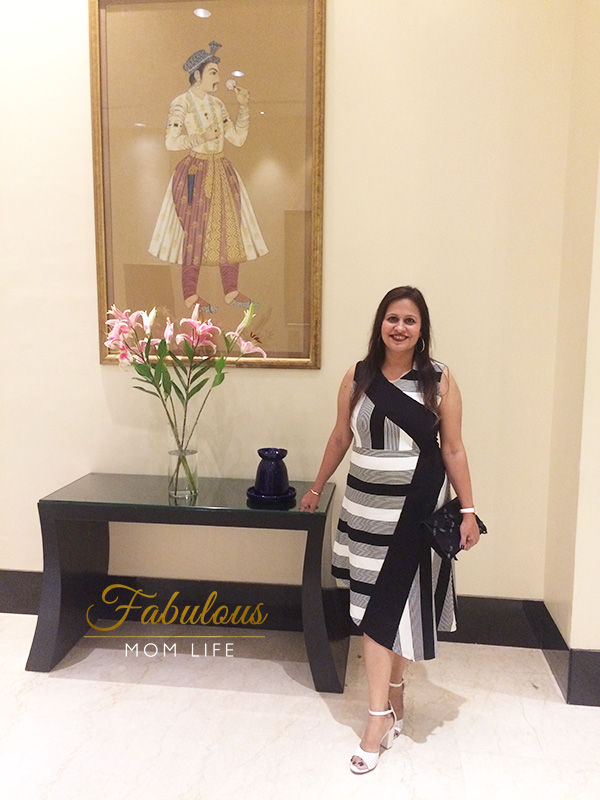 The dress itself was my surprise gift! It was my choice actually. We had gone shopping a couple of weeks before and I had loved this dress. Did not buy it, however. So my one and only remembered my choice, bought it for me and ta da…I had a surprise date as well as my outfit sorted out! The dress itself is made from such a lovely material that is stretchy without being thin. You can comfortably wear it to dinner and go for a walk holding hands, on Marine Drive later 🙂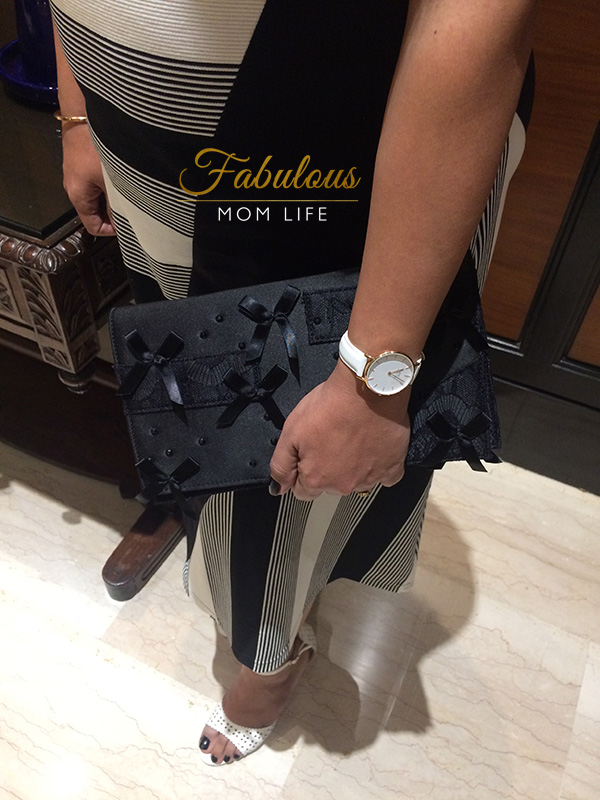 I paired it with my new Prabal Gurung clutch and my DW watch and cuff. This is my first Prabal Gurung piece and I hope to have more from the super talented designer from right across the border.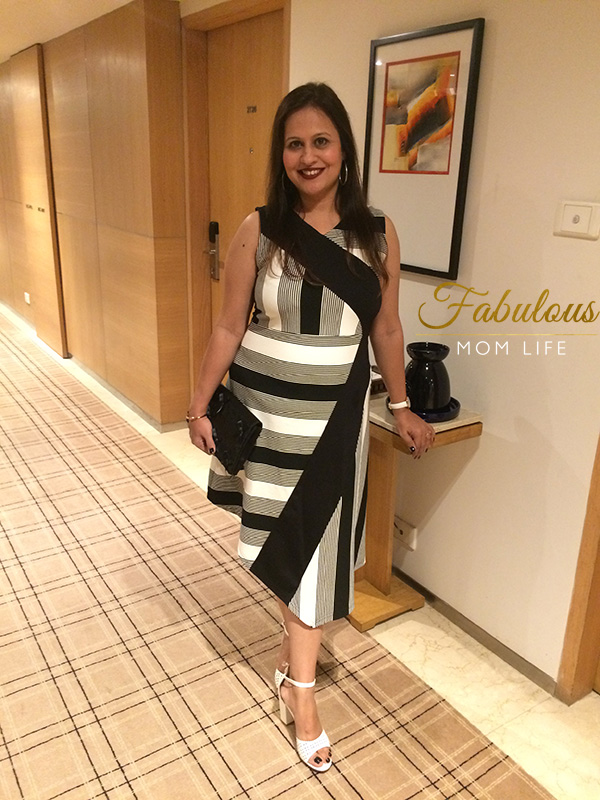 The Roadster Life cutout heels are my trustworthy partner although I wish I had carried my new Black heels with me. Never mind, this dress can be accessorized in so many ways. Will style it with black heels next time.
And that's the happy US – me and my one and only – having a wonderful dinner at Trident's lovely restaurant.
Later That Night
Surprises are so sweet! But they come with their own costs lol. I was in the middle of a lot of work when this 'surprise trip' came up. So I carried my laptop along, and continued my work after dinner.
I had to judge a whole lot of wonderful entries for the Magic Oxygen Literary Prize, for which I am one of the judges for the third year now. And I never knew until now how blissful it is to read stories and poems by talented budding authors, sitting in the quiet of your sea view room.
It was pitch dark outside, but the lights of the Queen's Necklace glowed. A surreal experience that I often remember when I am working late at night at home 🙂
What I am Wearing
BW Asymmetrical Dress – AND by Anita Dongre
Clutch – Prabal Gurung for Neiman Marcus
Watch and Cuff – Daniel Wellington
Heels – The Roadster Life
Oval Hoops – Bling Jewelry