Okay, so our Valentine's Day date began in the evening and ended before the kids bedtime, but even that is a prize, right! I looked past my mommy clothes and indulged in the hottest trend of 'cold shoulder' tops. Here is what I wore, all the outfit details and links to online resources where I shopped from 🙂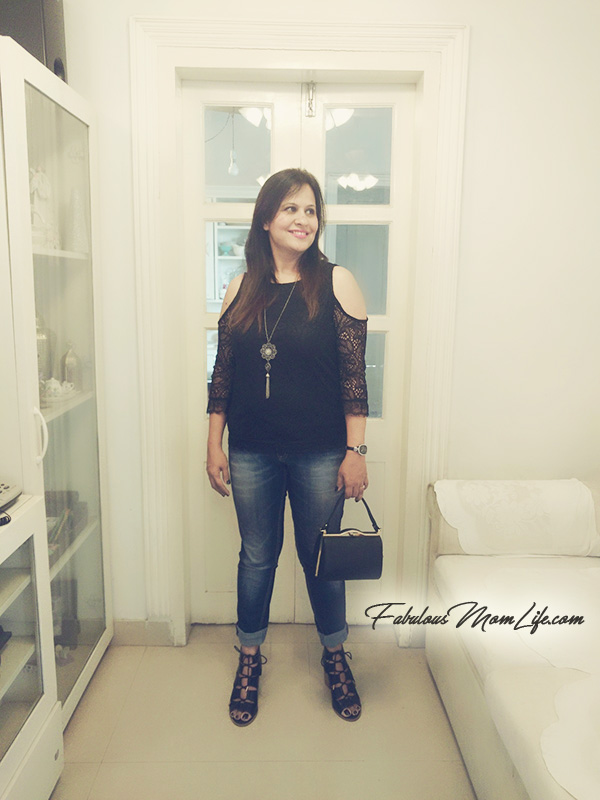 Valentine's Day Date Night!
Sometimes I think schools should declare a holiday on the 15th of Feb, just so that Mommy and Daddy can have a decent dinner date. But on thinking further, mommy and daddy do not need a special date to celebrate. Back when we were dating, it was a big thing to wait for an occasion to celebrate. Now, we have nothing stopping us from celebrating whenever we want to! It's not completely bad to grow up, is it?! And yet, Valentine's Day stays close to my heart. I love the vibes and try not to let the day pass like every other day.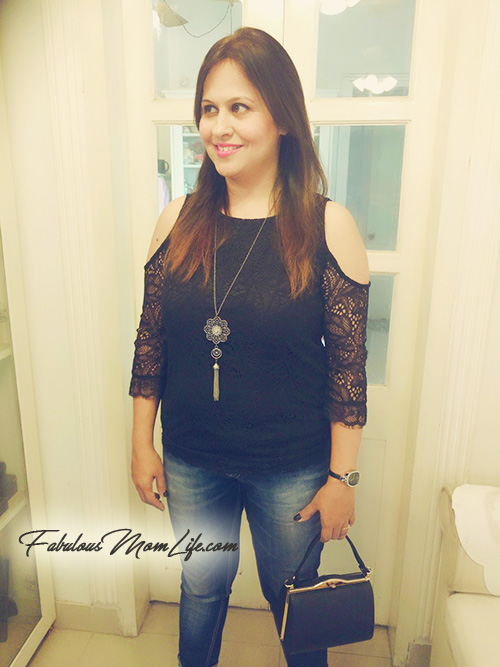 This year we had a proper date, though. The feeling wasn't very different from when we were dating. Back then, I was glad of an opportunity to spend time with my boyfriend. Now, it's an opportunity to get dressed! LOL! A delayed post but the choices will work great for any date night outfit.
My Black Lace Top with Tie-Up Heels Outfit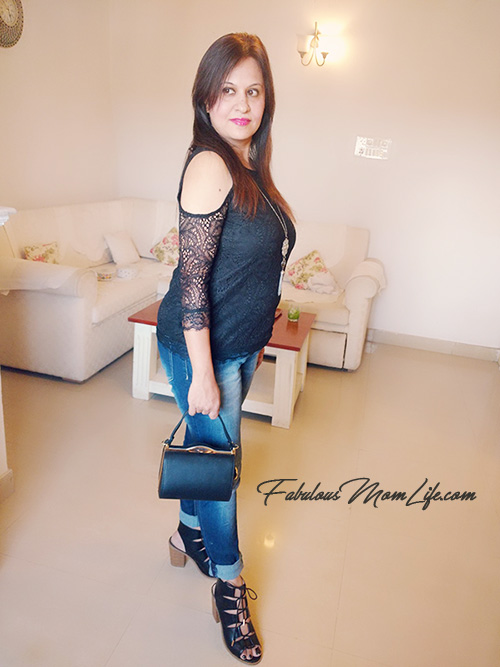 So here I am – rocking my new cold shoulder lace top with my favorite pair of dark rinse jeans. And the best part – my new lace-up shoes went perfectly with it and I got the chance to inaugurate them 🙂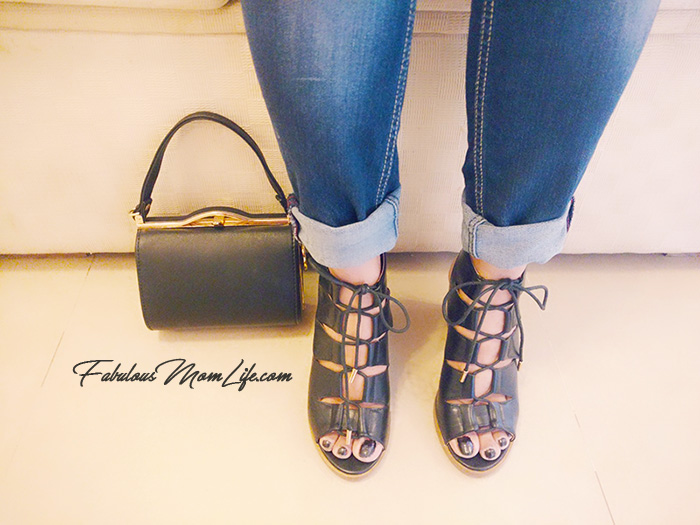 Here is a close-up of my new shoes and bag. I love the cut-out and lace-up details and if you notice, they are not impractical shoes. The block heels ensure that you can run behind the kids in these shoes too!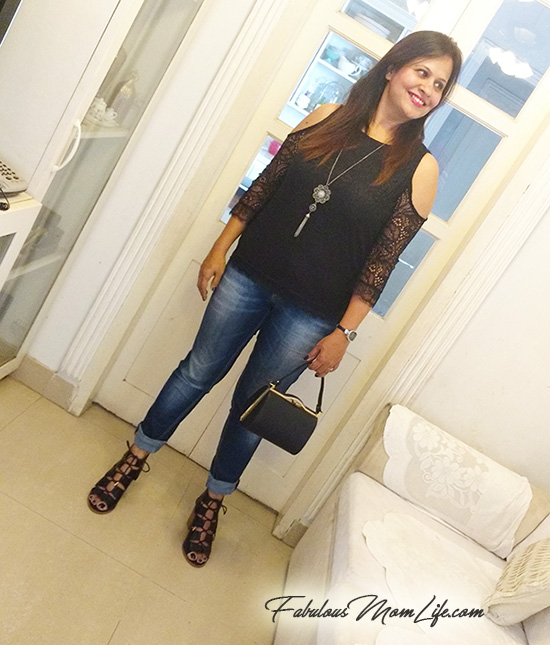 Shopping Resources
Isn't it a wonderful that I almost exclusively shop online? That ways, I am able to share all the details of what I am wearing. Most of the outfit was purchased from Myntra. Here are all the deets:
Black Lace Cold-Shoulder Top by Latin Quarters
Black Solid Gladiators by Roadster
Long Chain Necklace by Banana Republic