Choosing chemical free products is not just a fad! It is a great service you do to your hair and your skin. It is the only way to remove all the ill-effects of the harsh chemicals you have unknowingly used that have stripped your hair and skin off their natural oils. My quest for sulphate, paraben and chemical free products in India led me to The Moms Co shampoo and the rest of their skin and hair care range. After using them for over a month, I have come to love them for how gently they take care of my damaged hair and dry skin.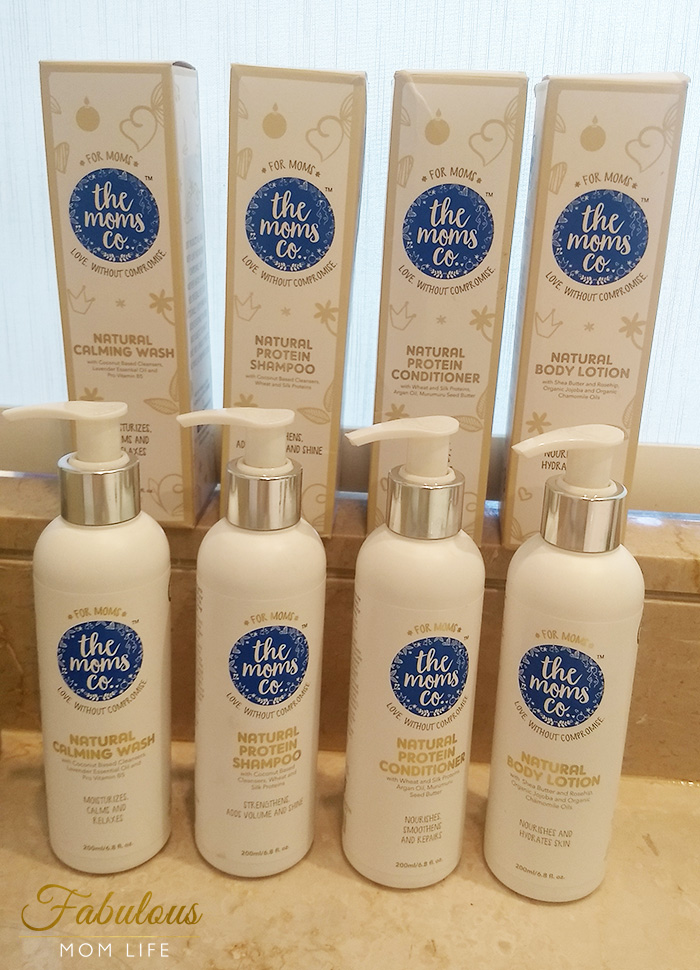 The Moms Co Hair & Skin Care Products
I have previously loved and reviewed the the entire range of Mom-to-be care range of products from The Moms Co. I fell in love with every single product. My little baby joined me in slathering their body butter over us and big sis claimed the body wash. The foot cream I wouldn't let anyone touch because it was my favorite over any other skin care products that I have used.
I loved the luxury of their rich products all the feeling super satisfied about using toxin free products. What could be better? And then when I came to know that the delightful team at The Moms Co was working on launching hair care products, I couldn't wait to try them.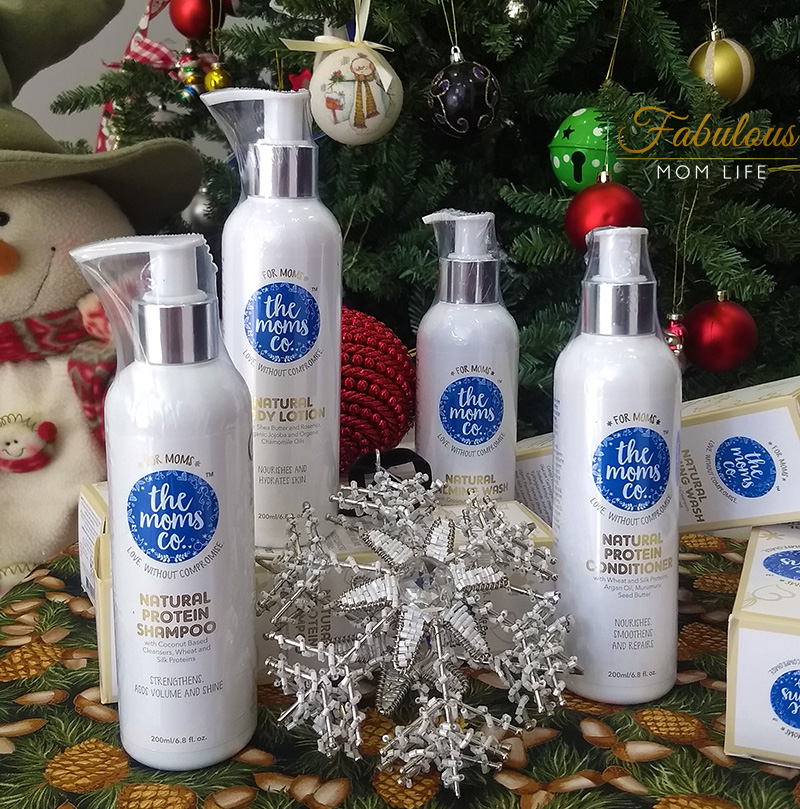 I was overjoyed to receive their Calming Skin Care Bundle and Protein Hair Care Bundle this Christmas. Sharing my conclusions with you in this post 🙂
The Moms Co Protein Hair Care Bundle and Calming Skin Care Bundle Review
True to their promise of 'Love Without Compromise', The Moms Co, which is one of India's hottest startups, has come up with some new launches that are:
Allergy Certified
Toxin Free
Sulphate Free
SLS/SLES Free (Steer clear of them always, and keep your babies farthest away from them!)
Not tested on Animals (As their friendly staff member and dear friend pointed out
Contain Natural Ingredients
Contain Essential Oils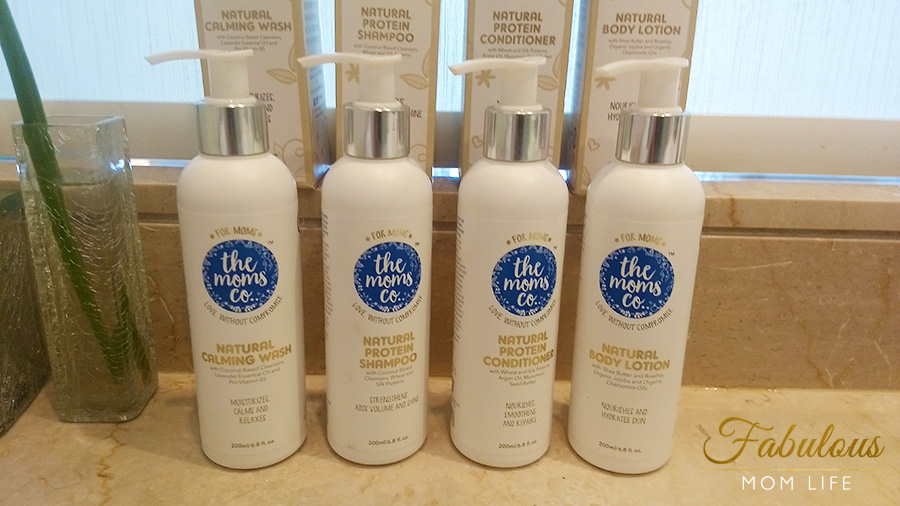 I am reviewing today their:
1. Natural Protein Shampoo
2. Natural Protein Conditioner
3. Natural Calming Wash
4. Natural Body Lotion
The Moms Co Natural Protein Shampoo and Conditioner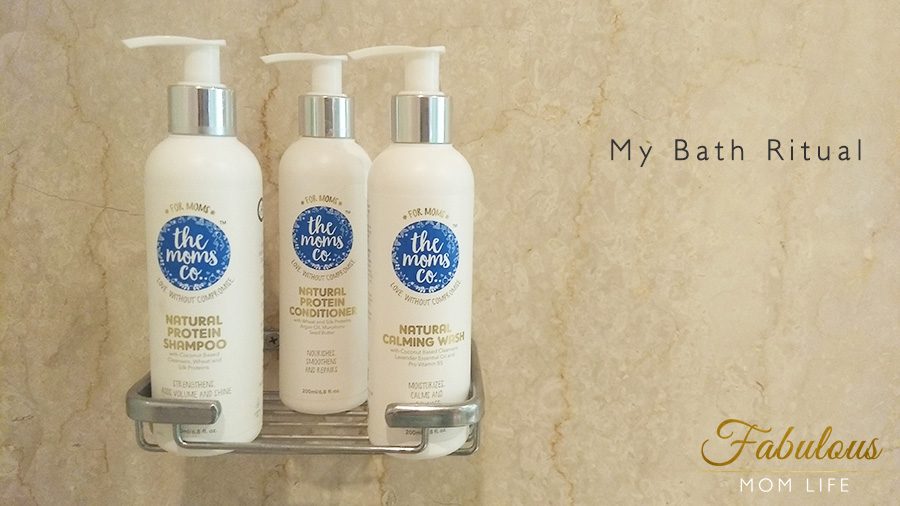 Let me be honest – it is not easy switching from chemical laden skin and hair care products to natural products. But once you start reading the labels and become aware of what you are putting on yourself and adding to the environment, you never want to go back.
That said, it can be tricky to love a 'good product' at the first instant. You have been used to chemical formulations giving you instant smoothness while the damage they do is not seen right away. The Moms Co packaging prepares you for what to expect. They know that it takes time for old habits to change. That we have been used to seeing a certain type of shampoo right from childhood. So their packages contain a brief note that tells you about how the shampoo works.
The Hair Detox
I was skeptical about the shampoo being thinner. But the documentation that came along with it had prepared me for it. The shampoo is thinner and lathers less compared to the thick shampoos we have been used to, because it does not contain any chemical thickeners SLS/SLES. Here's how the shampoo works:
Using the shampoo has a 'detox' effect for your hair.
Upon using it, your hair might feel dry and heavy at first. That is GOOD, because your pores opening up and layers of chemicals are getting stripped off
Continuous use starts strengthening your hair and relieves it of dryness and tangles
With continued use, hair starts feeling healthier and less oily at the roots
After the detox period, which lasts for 4-5 washes, you can start noticing lesser hair fall, split ends.
My dandruff, which is most prominent in winters, is nowhere to be seen!
Wheat and silk protein in the shampoo and the conditioner make the hair shiny and voluminous.
Magic ingredients such as beetroot extract and argan oil help reduce hair fall and dryness.
So don't get anxious if your hair does not immediately feel like it does after washing with a chemical shampoo. Leave that job for the conditioner. Give it some time to remove the chemical buildup from your hair and roots and restore them. You might need a little more shampoo than usual to clean after oiling your hair but then that is usually the case anyways.
The conditioner works like the conditioners I am used to so there was no habit-breaking issue here. It works like a charm. Leaves the hair feeling soft and smooth.
The Moms Co Shampoo – INR 429 for 200 ml
The Moms Co Conditioner – INR 429 for 200 ml
The Moms Co Natural Calming Wash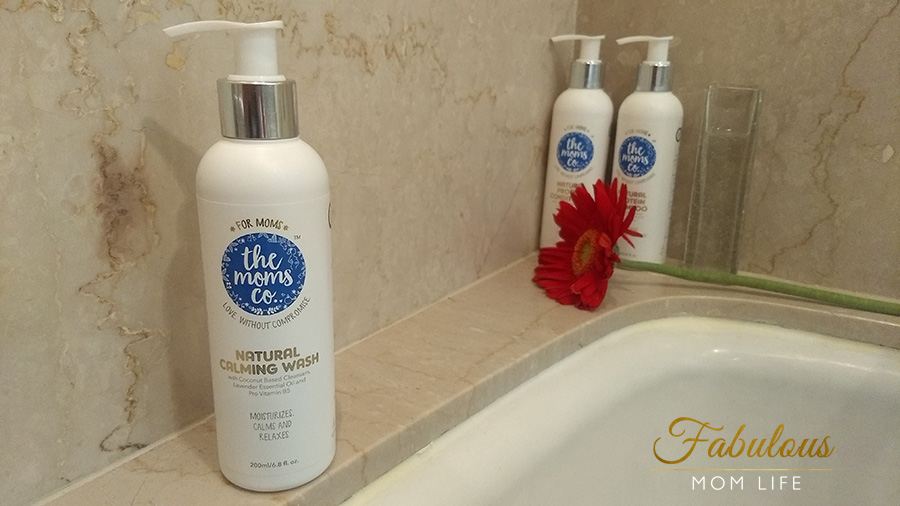 I was already a fan of The Moms Co natural body wash. The Calming wash is kind of an upgrade to it. I loved the Lavender element. I have always been a Lavender person. The coconut based cleanser is mild and pleasing. No dryness or itchiness occurs.
INR 348 for 200 ml
The Moms Co Natural Body Lotion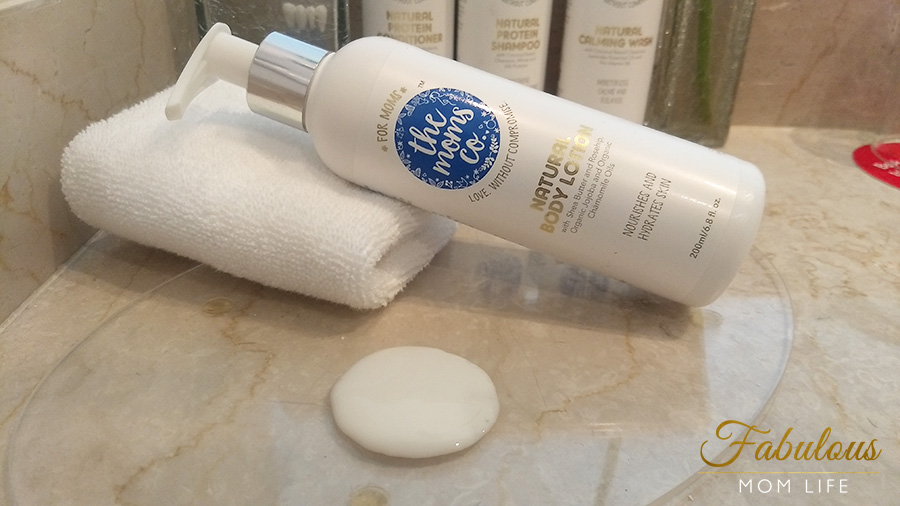 Made specially to counter the skin irritation that occurs during pregnancy, this body lotion is unique in a way. It contains Shea Butter, Honey Extract, Jojoba and Coconut Oil to intensely moisturize the skin. At the same time, it also contains Organic Chamomile Oil which helps again acne. So people with both, acne prone skin and dry skin, can use it. I love their use of essential oils in every product to calm nerves and anxiety which is very common in pregnant women and new moms.
INR 393 for 200 ml
Shop Online for Perfect Gifts for Moms
The Moms Co products, whether individually, or in their specially created 'bundles', make great gifts for moms and moms-to-be. I love how they formulate each product keeping in mind that the product is going to be in proximity to the baby. They are Made-Safe certified and keep all harmful ingredients out of their product. The new hair care range is a welcome addition and moms all across the globe are going to love these high quality, safe hair and skin products.
You can shop online from the links given above directly from their website. Or you can shop with your other needs from Amazon India. On Amazon, they are a part of Amazon Prime. So if you are a prime member like I am, there will be no shipping even if you buy a single product. Even more reason to cut out the unpleasant chemicals from your bath and hair rituals, if you needed one!