Decorating lovers, you are certainly in for a treat in this post! Feast your eyes on some of the fabulous stuff Address Home has as I share the experience of my visit to their store and check out what I bought 🙂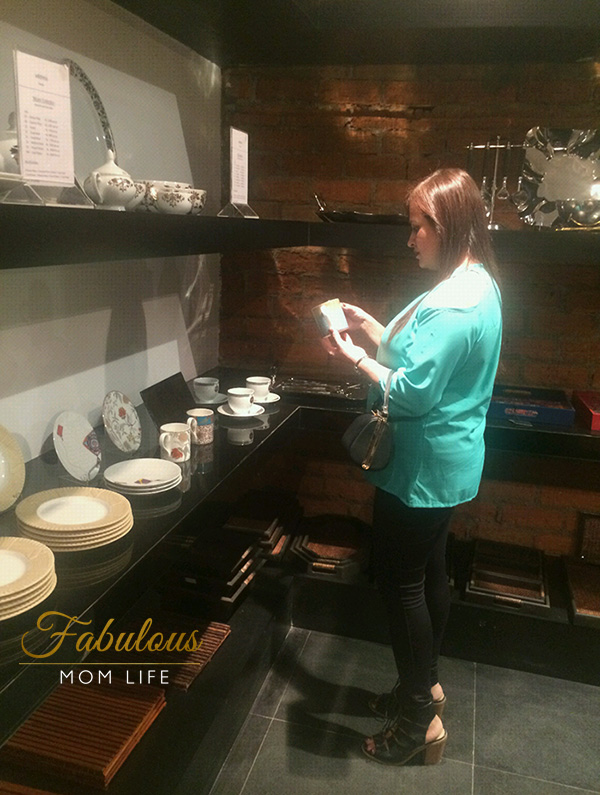 An invitation to visit Address Home made my day. I was already a fan of their aesthetics on their online store. Seeing all that stuff live was like being in Home Decor heaven.
I was really tempted to shoot pics of every single nook and corner of their fabulous stores but checked myself.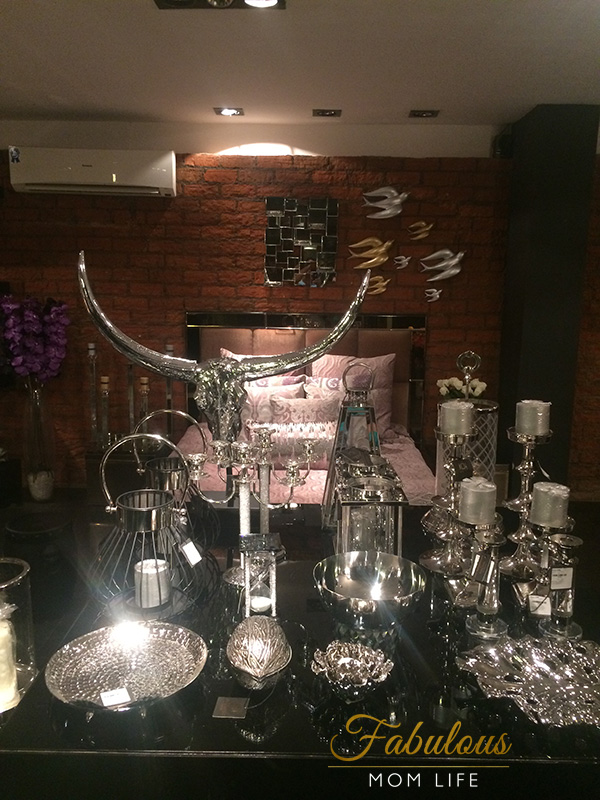 Not only do they have fascinating tableware, objets d'art and the most luxurious linen for your homes, but also some really eye-catching displays that make you never want to leave.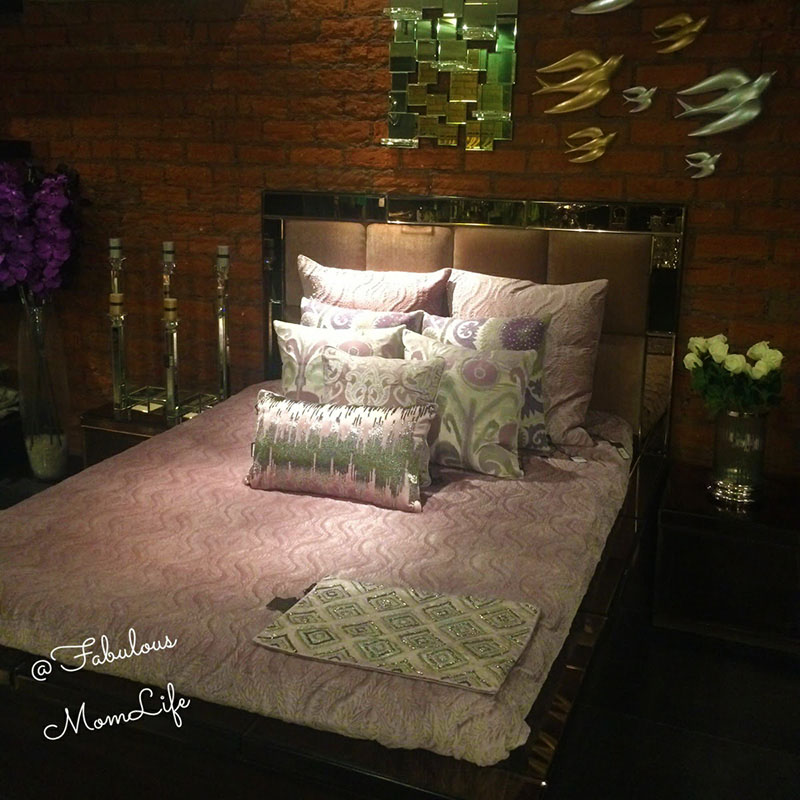 Color coordinated linens and staged rooms make it easy to visualize. You can take your time, browse around and make your mind. The staff is extremely knowledgeable, very helpful and never pushy.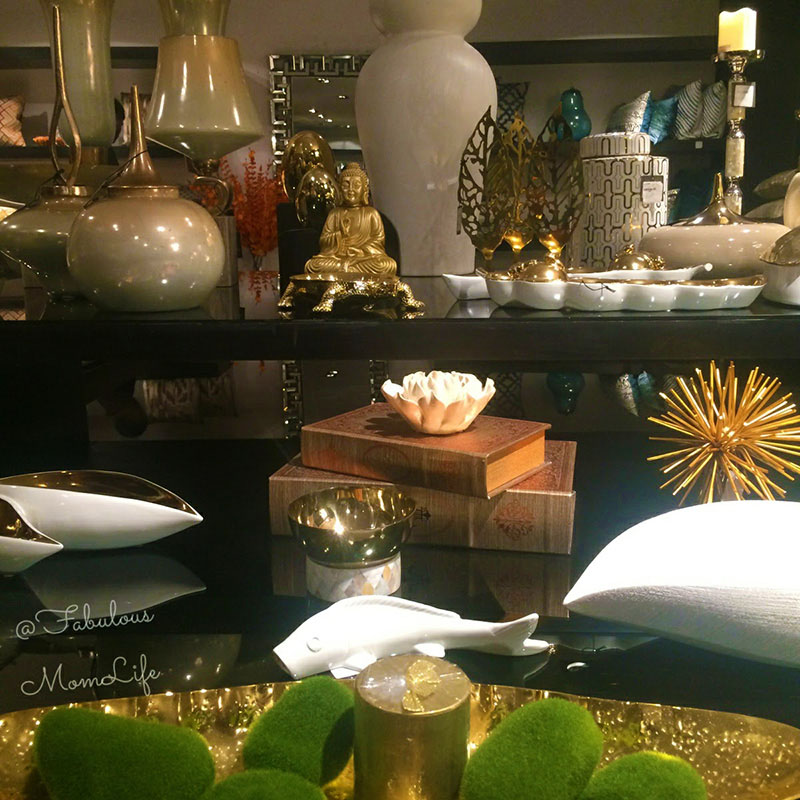 You can find almost all the above curios online too.
From ornate boxes to elaborate dinner sets, you can shop for some unique high-end home decor ranging from INR 1000 to 50,000.
I was never a 'Gold' person until I visited Address Home in person. The way they have combined dull gold with teal made me crave for more of gold accent decor in my home.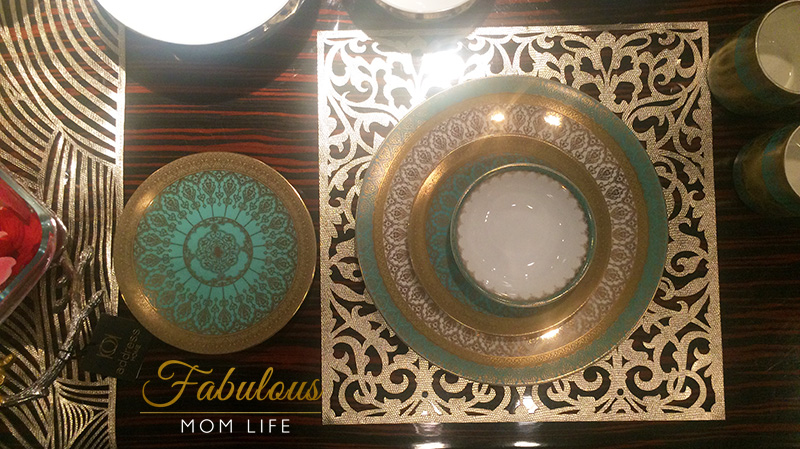 One of them is this gorgeous dinner set which is in my lust-list.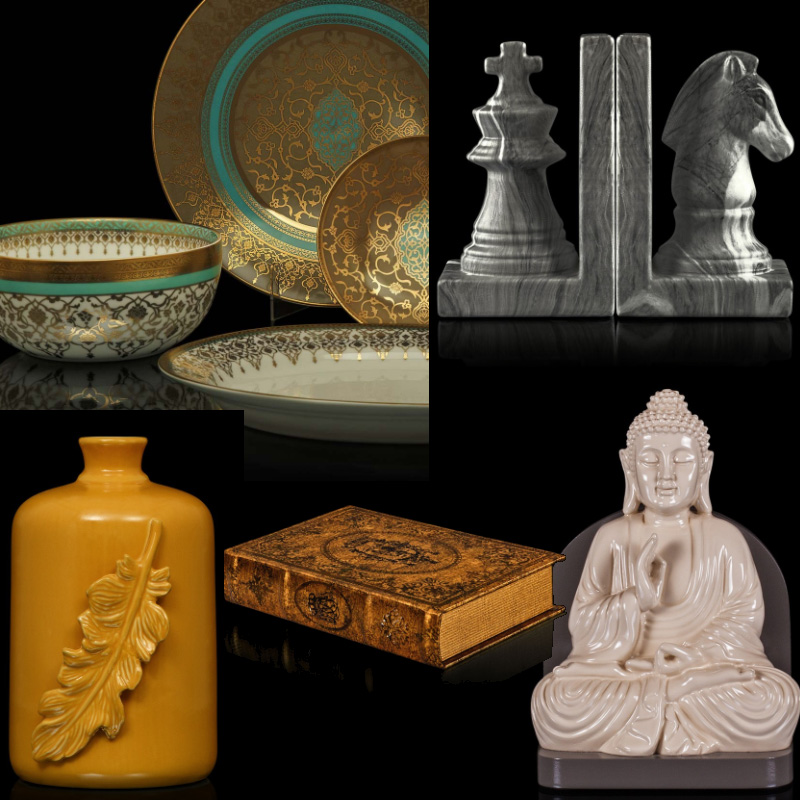 Clockwise from Top Left: Mehr Dinner Set, Knight & King Bookends, Buddha Bookend, Storage Book Box, Plume Ceramic Vase.
Every single object is made with perfect attention to detail.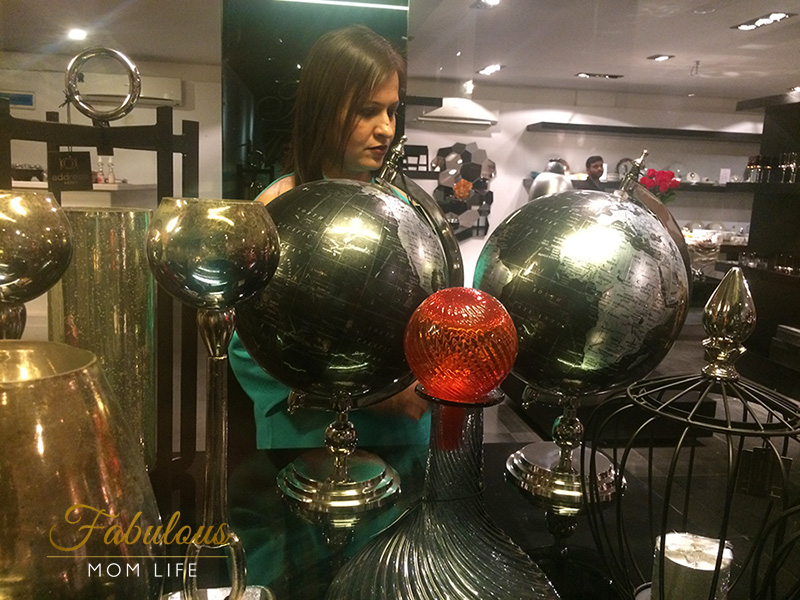 Clearly, it was with a lot of reluctance that I stepped out of this fabulous store.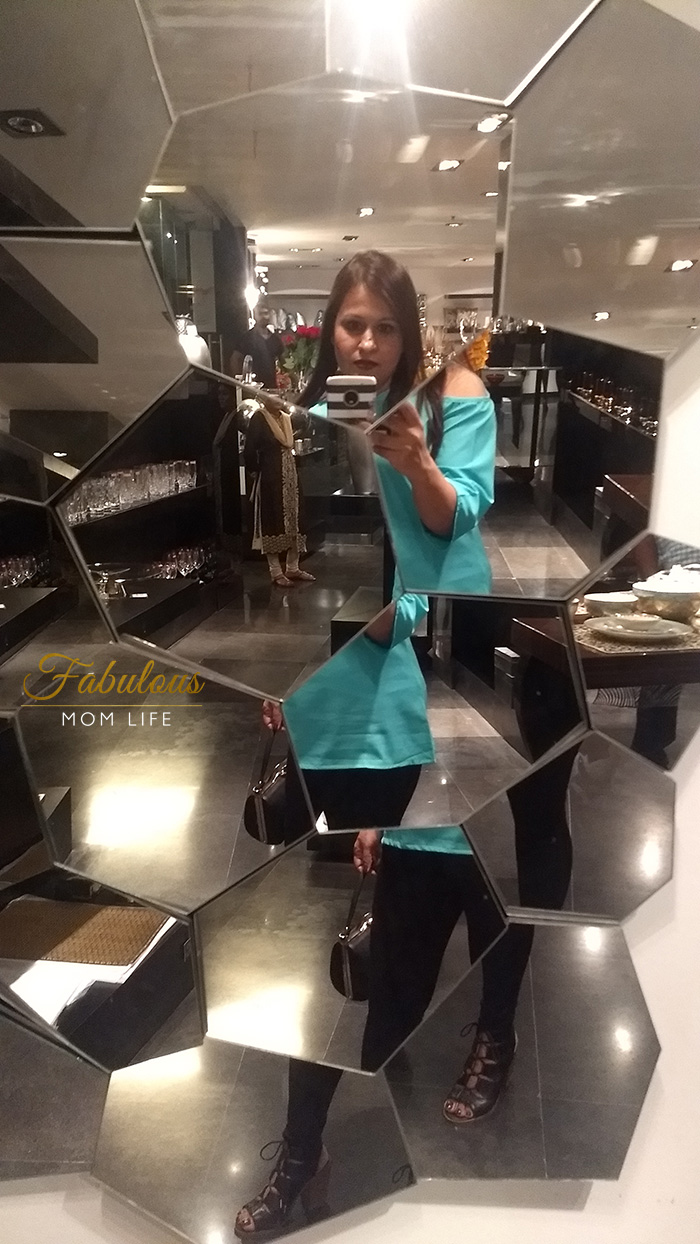 But I did carry a little bit of luxury with me to add to my nest 🙂
Luxurious Embroidered Cushion Sets
Cushion lovers and those with an eye for the finer details such as exquisite embroidery are sure to be drawn to the cushion corner in the Address Home stores. Color coordinated cushion sets will catch your fancy and you are sure to find something you love!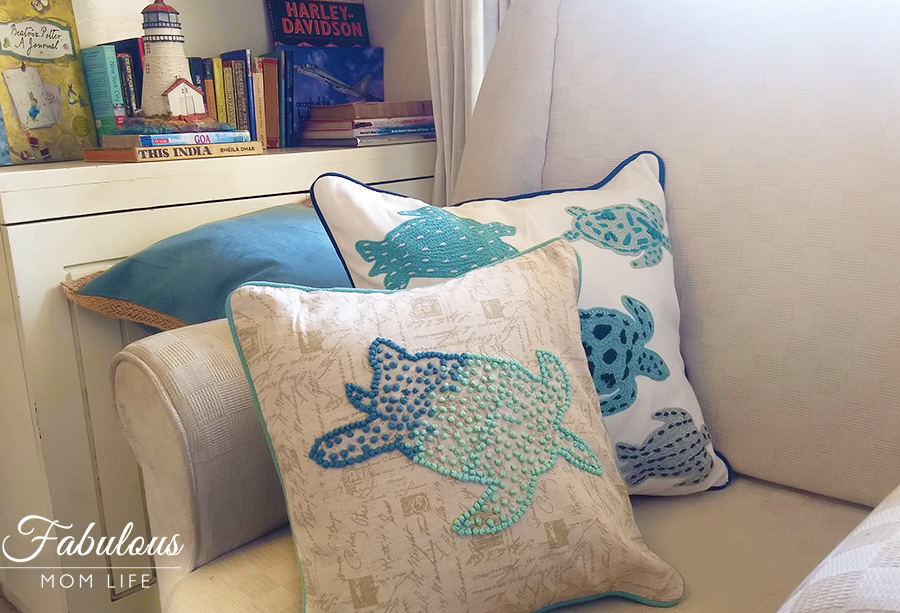 My husband actually had me to push me ahead from their collection of teal and turquoise cushions!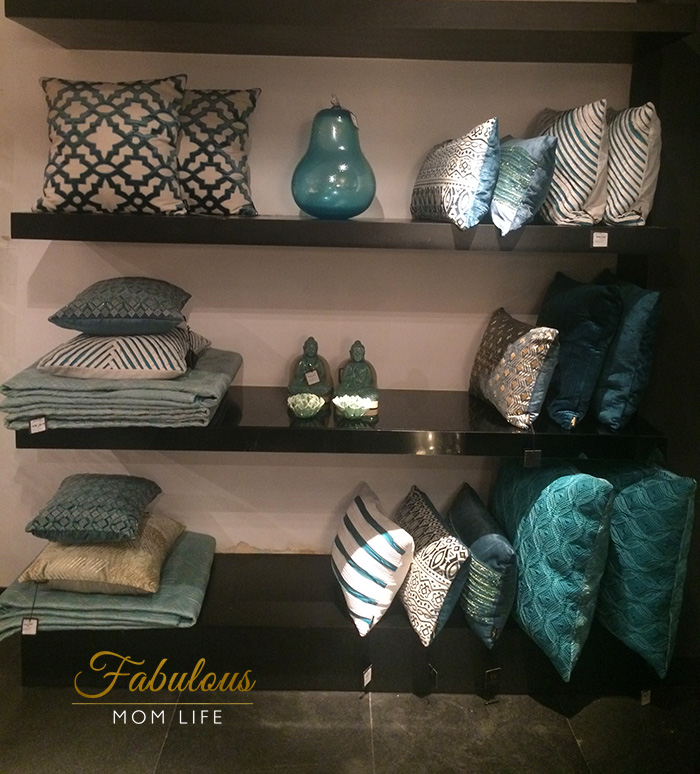 I finally chose these sea life cushions though. They instantly transported me to the beaches of Phuket. I love to get lost in dreams of my next beach vacation every time I see them. Cool and calming – they go with beautifully with my white decor that already has a lot of blue touches.
My other choice was in a completely different color palette. This rust and green set of cushion covers includes the pièce de résistance – the intricately emboidered floral design cushion. I fell in love with it at first sight! It is imprinted with French verses and detailed embroidered flowers and leaves. It isn't really a surprise that it is a great conversation starter in my drawing room as well!
There you have it! After such a fulfilling visit, I cannot wait to visit Address Home again. Although I do keep stalking their collections online, visiting their store is a must-do for all decor lovers. Do check out their store in your city for a visual treat!