Let us face it, as parents; we want to do everything we can to help our children succeed, especially as our child goes from one academic year to a new one!
The new school year is just around the corner, and it goes without saying that our kids will need plenty of supplies to start the year off right. So how can we make sure that we shop for everything that they need, but do not end up in the red?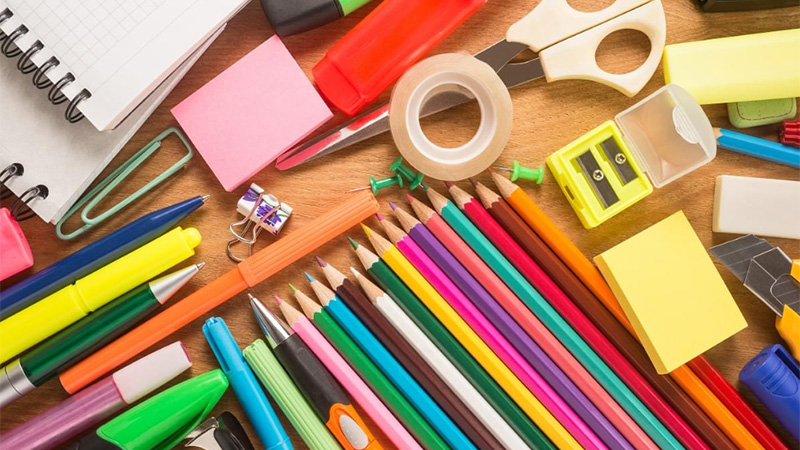 Demands of today's school kids are diverse. The requirements vary from school-defined items like schoolbooks, shoes, school bags etc. and other daily school supplies like notebooks, drawing books, tiffin boxes, water bottles, sports items, toys/games & electronic products. Shopping for all of these products is a rigorous task if you choose to hop shops.
Before every schooling year, I always take a day off to shop for my child's school supplies. I am tired of waiting in long queues at the school admission and if you think that is the worst part, trust me, it is not! What is worse is that I have to visit shops to shops for buying simple school products but at the day's end, it does not match my expectations. Sometimes I am not quite happy with the quality and sometimes I find a lack of brands at the stationery stores. To add to my dilemma, it is very time consuming and not a great experience overall.
One day, while surfing the Internet for shopping school supplies online, I stumbled upon a one-of-its kind school supplies online shopping website – StudentKare while exploring.The complete website experience revolves around the fact that you can sit at home, and order all the school supplies and essentials whenever you desire. They strongly believe in making every shopping experience you have on StudentKare.com a simplistic, fun and easy on the pocket affair.
Children these days love brands and everyone has their favourite brand of choice! Local shopkeepers mostly sell products of brands that give them maximum profits & sometimes do no offer multiple brand choices. Whereas, on StudentKare.com, I found that there are a plethora of top brands such as American Tourister, Harissons, Camel, Camlin, and Nike among others. They offer a host of product categories such as NCERT Books, Reference Books, Text Books, Children's Books, Dictionaries, and many more.
Want to know something exciting? Whilst shopping, I came across multiple discounts, offers and coupons. To my surprise, I got a great deal on my kid's school bag. Received a genuine product that was delivered quickly and hassle-free.
To sum it all up, I would love to recommend you guys to try out this website and do let me know your review and experience!
I'm pretty sure, you are going to have an amazing time.