I have officially found the cutest fine jewelry for babies and kids! That's it. The whole and soul of this post!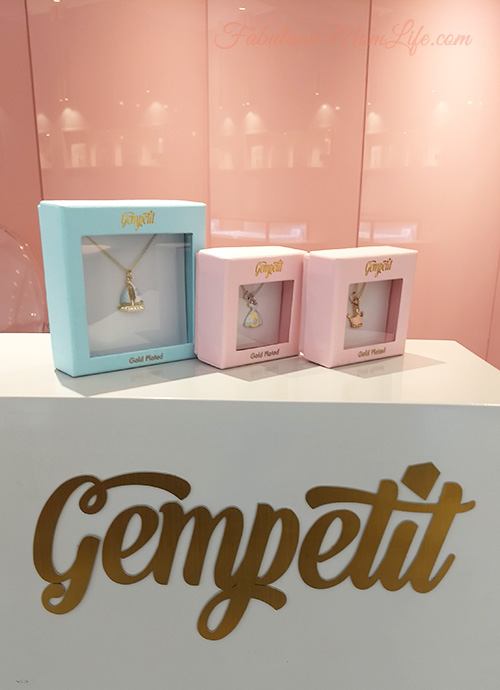 Every important occasion in India is commemorated with gold. So do you still want to stick with the gold guinea for a birth in the family or a special birthday or Raksha Bandhan? Or would you rather go for kid-friendly gems and sparkles in real gold that they can actually wear?! A visit to Gempetit changed the way I looked at gift options for special events in life. Come on along as I take you on a tour of this lovely store and you can see for yourself whether or not, they have the cutest collections!
A Visit to Gempetit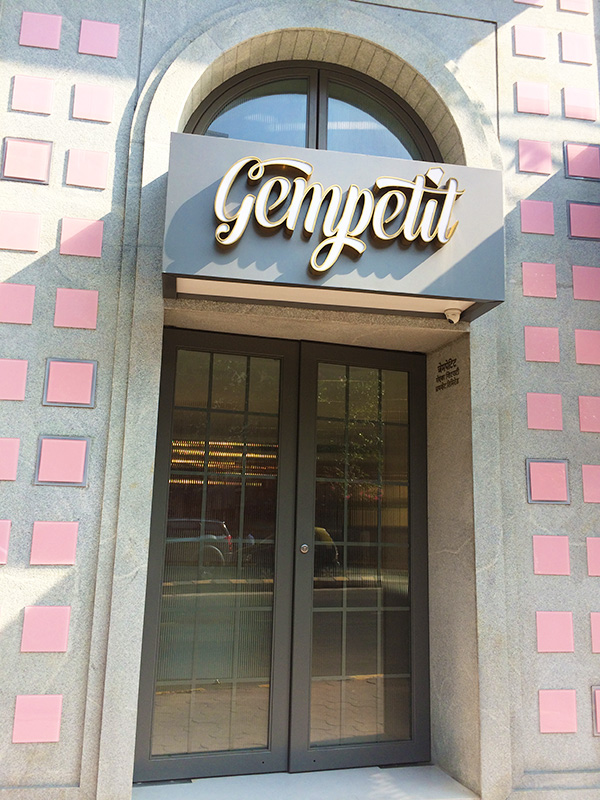 Although you can have your share of jewelry shopping for the little fashionista in your life, at Gempetit's online store, a visit to their flagship store on Peddar Road in Mumbai is a fabulous experience in itself. The pretty little store looks like it came straight out of a chic Parisian street. The decor is a delectable mix of elegant whites, bubblegum pink and clean, modern lines.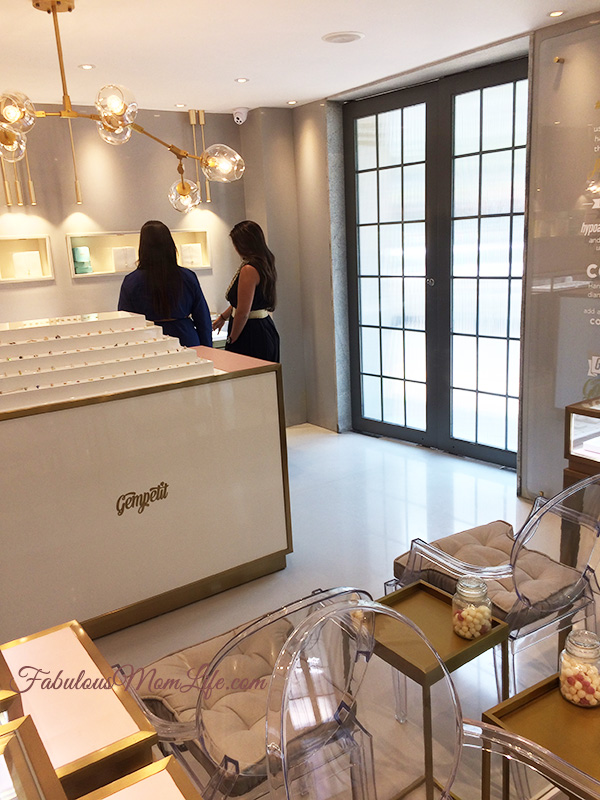 It is like a Mom's candyland with whimsical jewelry in the place of candy – which is actually sweeter for shopaholic mommies like myself 🙂
Baby and Kids Jewelry in India
When my daughter was born more than 12 years ago, there was no concept of kids jewelry in India. Even when I got her ears pierced at the age of 5, I had to hunt for 'dainty studs' as they were appropriate for her age. On her first Raksha Bandhan after my son was born, I managed to hunt down one butterfly pendant from a choice of 3 designs that were suited for a child.
Two years ago, for my youngest daughter's first Raksha Bandhan, her siblings were tired of browsing designs at the jeweler's shop. We finally found star shaped studs after a long time and the jewelry shopping experience was a nightmare with lil big bro going completely nuts and daddy running out of patience.
I wish I had Gempetit then! And I am certain I am not alone in this. This is the reason entrepreneur Dhriti Goenka came up with the genius idea of fine and gold plated jewelry for the kids. Jewelry that is as fun to wear as it is safe. And jewelry that makes for a million memories to commemorate a special occasion!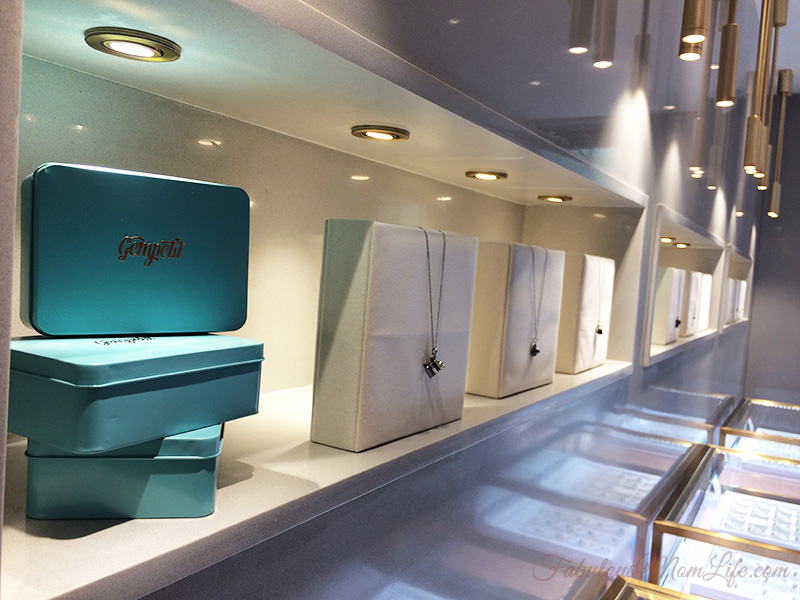 As you can see, shopping here is going to be the most delightful experience. Although the kids were not with me on this visit, they are wild about visiting it after seeing the pics. Daddy did accompany me and was more than thrilled to see the lovely designs. In fact, we talked about nothing but the cute designs halfway through our lunch after the visit!
The range of jewelry at Gempetit begins with 18k gold Nazariyas for babies. Those prized black beads that go deep down into Indian culture are given a cute and trendy look at Gempetit. And what's more, they even come with matching bracelets for moms who want to twin with their babies!
Looks are just one thing that I loved about the kids jewelry at Gempetit. Dhriti explained to me the thought put into making each piece completely kid-friendly. I had numerous questions based on my own experiences – earrings getting lost if loosened, or hurting kids if screwed too tight. Dhriti showed me exactly how she has designed the screws so that there is neither a chance of them getting lost and simply no scope for over-tightening. It was wonderful to see that someone had put in so much thought.
Whimsical Kids Jewelry Collections by Gempetit
What was most breathtaking was the kids collection. Gempetit has categorized all their 18k kids jewelry into creatively themed collections that will catch your fancy. They certainly caught mine!
Gem Berry
Bows and Ties
Bows, ties and simply classy designs
Pugs and Paws
The cutest four-legged creatures in 18k pendants and earrings!
Le Fleur
Floral and artistic designs.
Bugs and Bees
Little fashionistas have plenty to choose from at Gempetit! Check out all their designs on gempetit.com 🙂
18k Gold Jewelry Sets as Gift Ideas for Kids
While each design is perfect on it's own, they make even lovelier gifts as a gift set. Gempetit offers sets of 2, 3 and 4 to gift to the special little one in your life.
You can create a pretty set with matching earrings and a pendant like this yummy ice cream set.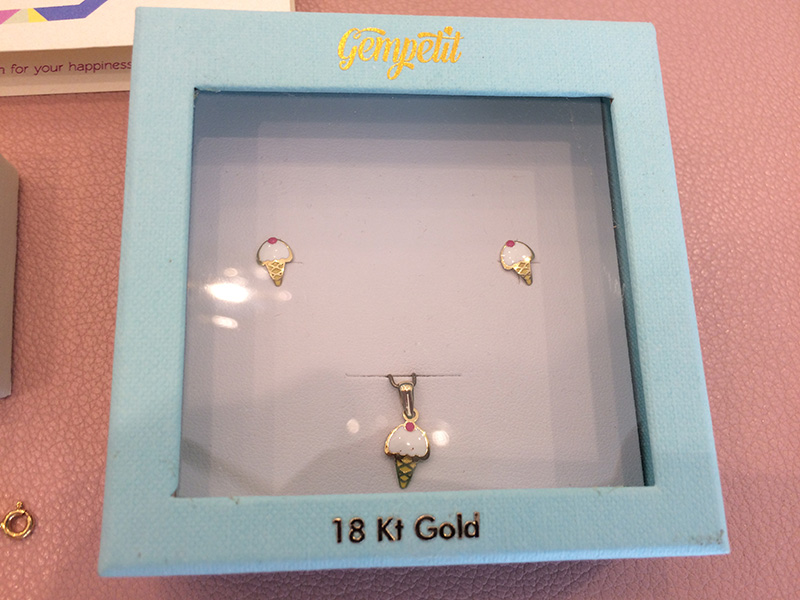 Or a set with studs and a finger ring like this cutie pink teddy
Or if the occasion demands something really special, how about a complete set with matching pendant, earrings, ring and a bracelet personalized with the child's name!
Gold Plated Jewelry
Even when you don't want to buy fine jewelry, your kids can still get age-appropriate gold plated jewelry from Gempetit. The vast range of pendants and charms is sure to be loved by kids and even teens. The designs are so varied that kids are sure to find something that they relate to, in real life.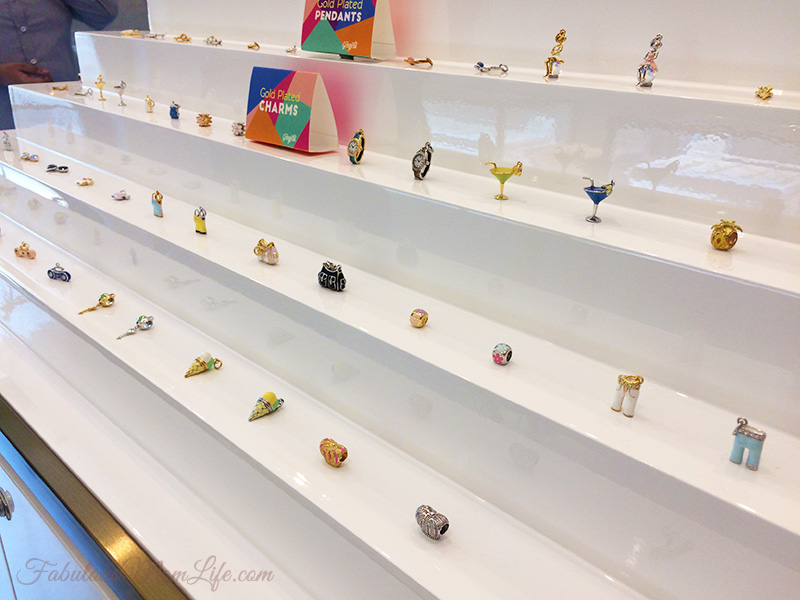 A lot of these designs are based on themes popular with kids such as sea life, beach, rock star, music, art, exploring and even fashion. That makes these the perfect gifts based on the personality of the child.
They also make great party favors for theme parties! Almost all of them can be mixed and matched for a theme and for bulk orders for return gifts, you can even get some of them matched to your color scheme.
Not Just Girls!
Your boys are not going to feel left out when shopping at Gempetit! There is the cutest collection of Kurta buttons, cufflinks and lapel pins for your little man here.
A Gem of a Find
You will not imagine how the little's jewelry captivates you! I ended up spending almost an hour and a half browsing around. Gempetit has the kids covered from newborn to teenage.
And their jewelry is made in such a way that kids can wear it over a long period of time. With thoughtful details like extra loops or the option to convert a Nazariya into a bracelet later, ensure that the prized piece of jewelry actually grows with your child.
So, it's really time we start get something creative when shopping for the special little ones. Mumbai Moms, do stop by at their store in Peddar road for some seriously cute eye candy. And moms all over India can check out their entire collection and shop online at https://www.gempetit.com/ .