Fashionista Fashion and Lifestyle Exhibition was back in Nagpur with a Festive Diwali Edition. And it was Bigger, Better and the finds were completely exclusive! I was in shopping heaven discovering the most exquisite styles on display.
The Diwali Special exhibition was Fashionista's 200th exhibition! And it was taking place in the same city where it all began 10 years ago – Nagpur!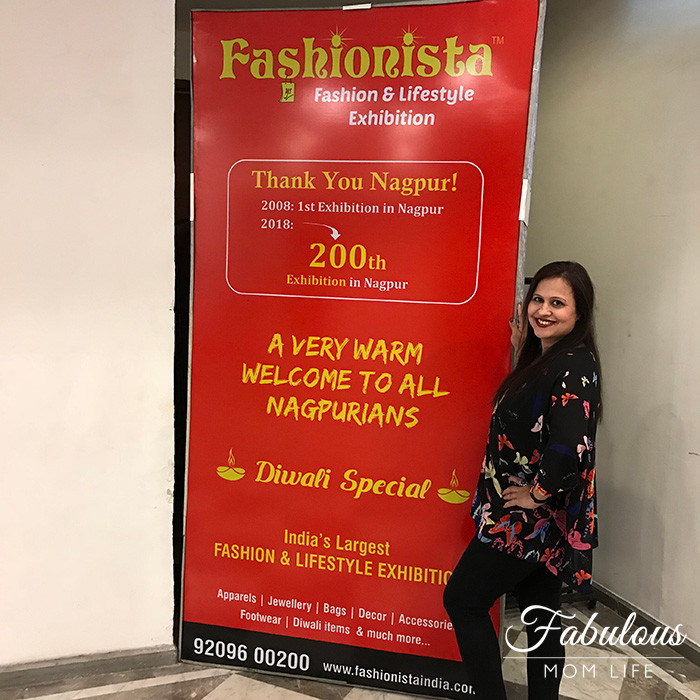 And Fashionista celebrated the 200th edition and the Diwali Special with a beautiful, festive entrance.
Favorite Finds at Fashionista Diwali Special Exhibition in Nagpur
Once inside, I was happy to get lost in shopping bliss. And here are my favorite finds, stores, designers and some pieces that I fell in love with!
Gunj Designer Hub Mumbai
Beautiful jewelry with Rajasthani motifs stole my jewelry-addict heart right away. Diwali and Indian jewelry go hand in hand. And not to forget that we have the wedding season upon us!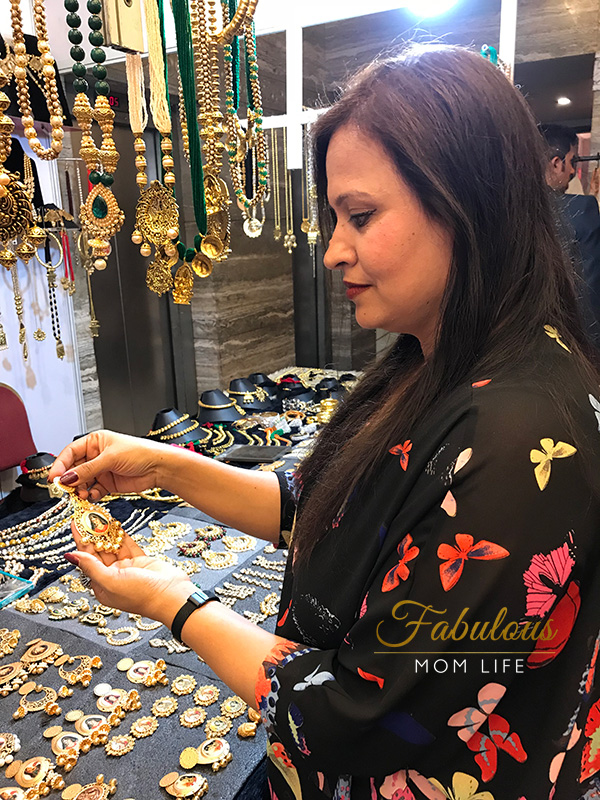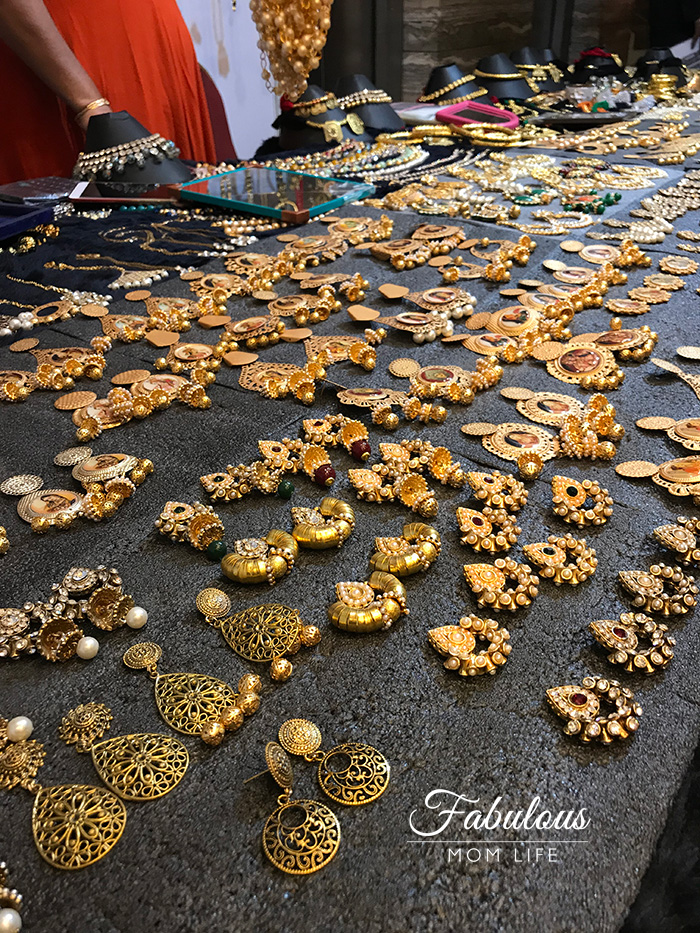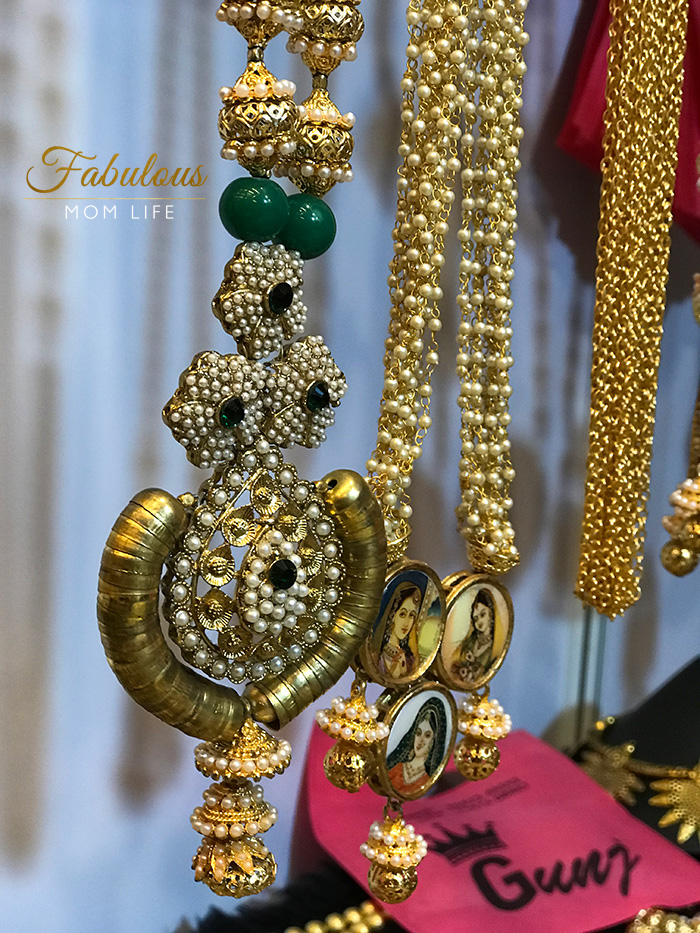 Kalista by Kritika Khurana – Mumbai
My other love is Embroidery – and when I see exquisite embroidery on pastel colors – it is match made just for me. These Lucknowi Work sets in pretty pastels are exactly what makes my heart flutter.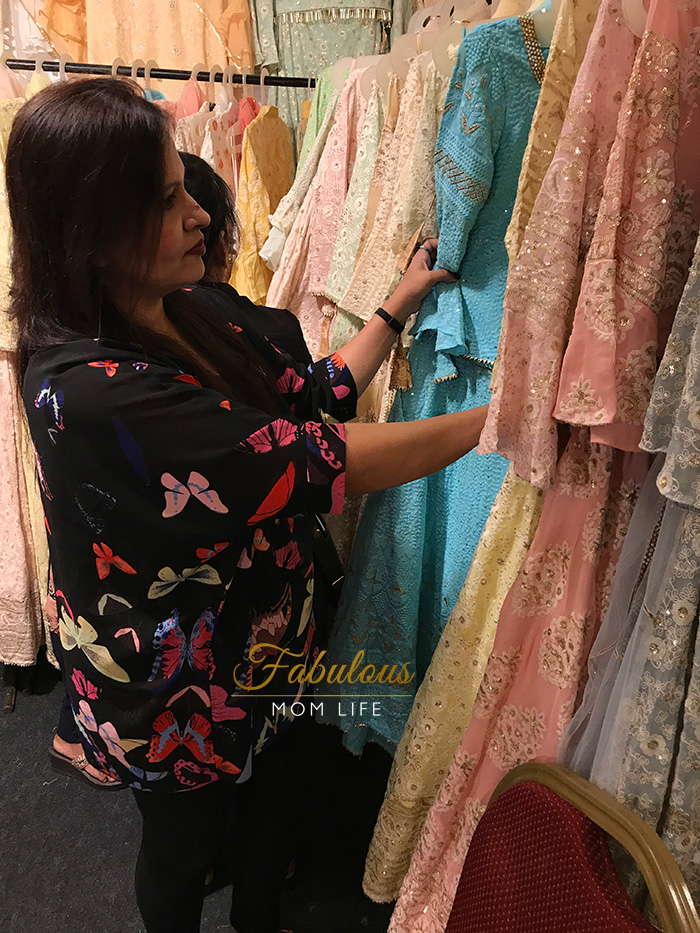 Strawberryz
And we meet again!! My top favorite store was at Fashionista once again and wooed me with me some new and unique products. If you will remember, Strawberryz was my Fabulous Find in the August edition of Fashionista as well. I went crazy seeing their gorgeous cushions.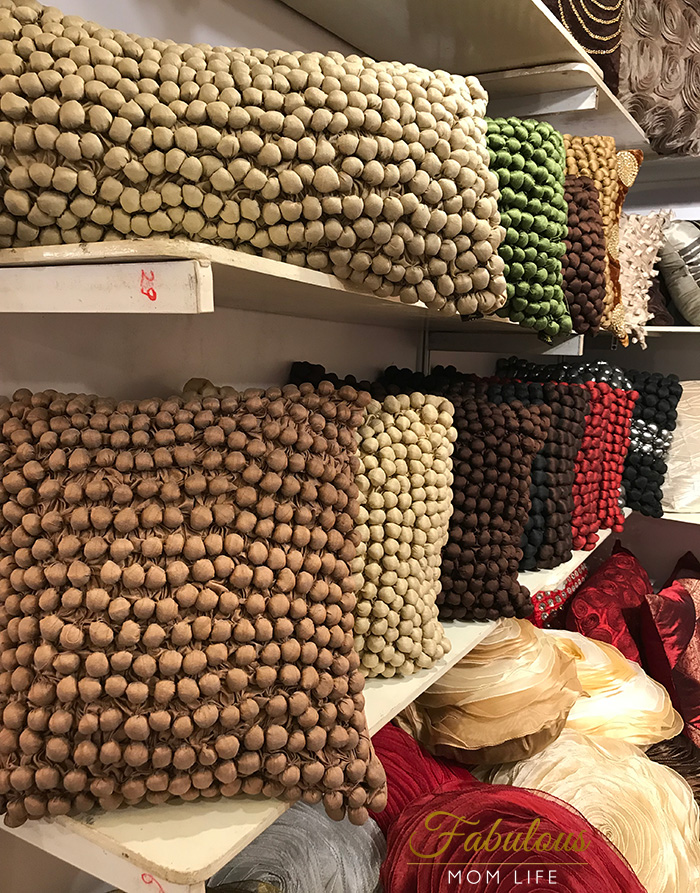 Once again, there were beautiful cushions to be taken home for Diwali decor.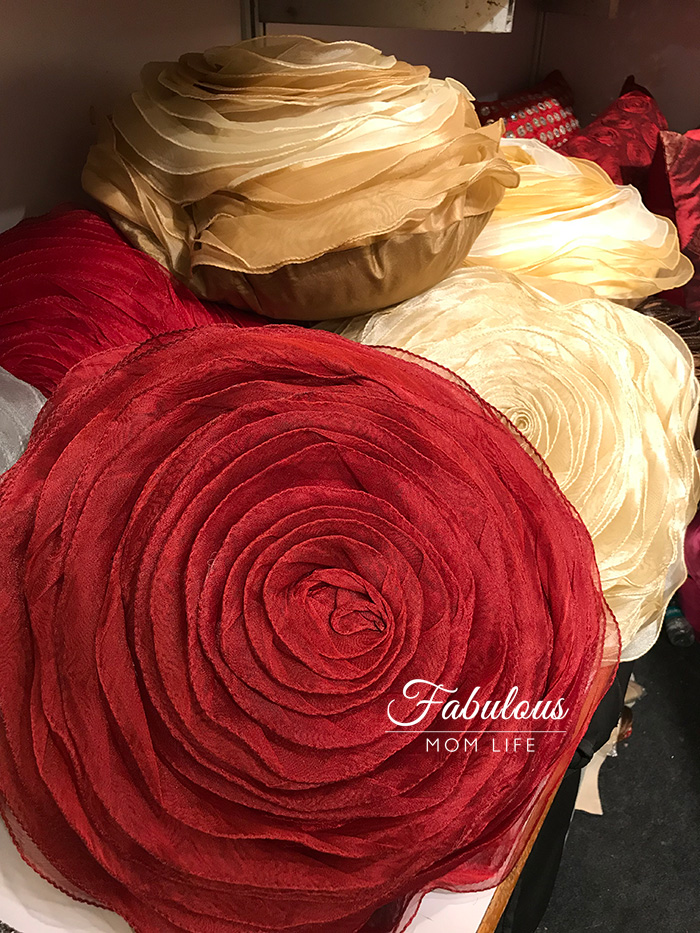 But the most striking piece of home decor here were the Exquisitely Crafted Beaded Table Runners!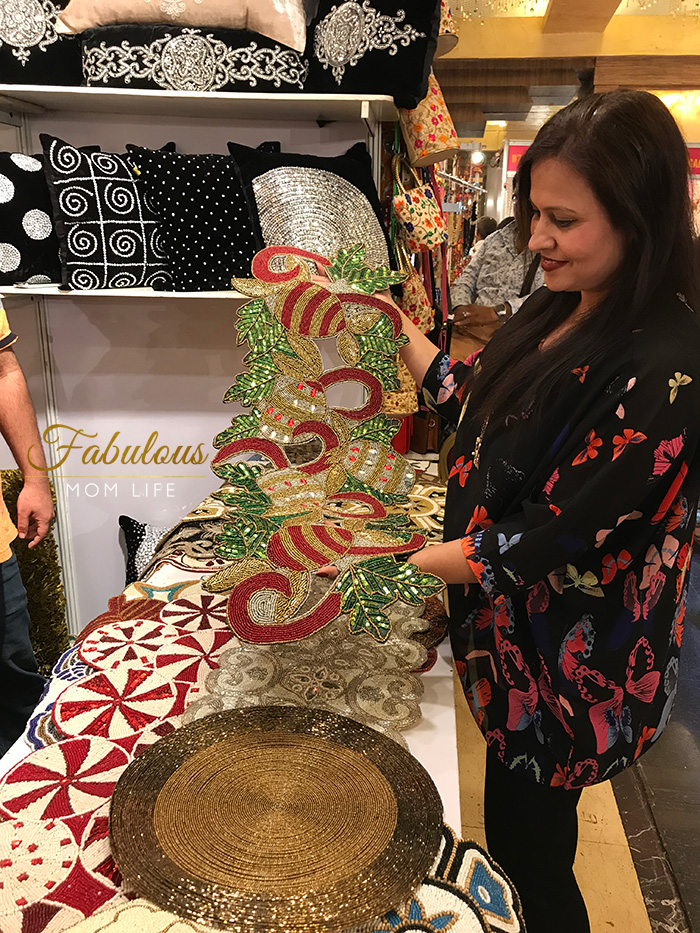 What better way to give your tables an instant, festive makeover than these beauties!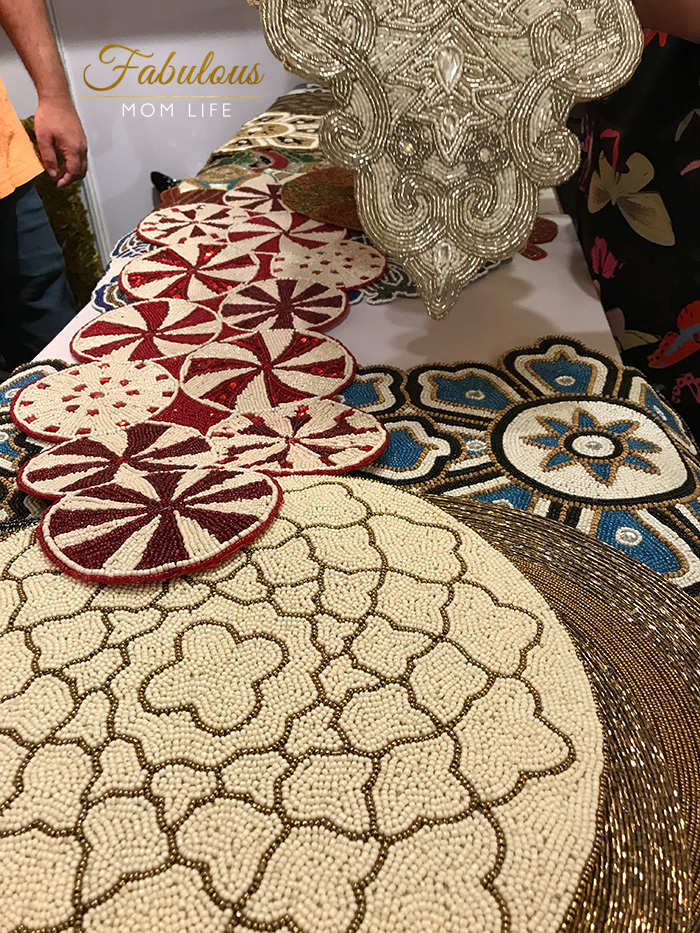 Saee J – Amravati
A feast for the eyes were these extremely detailed lehenga sets with thread embroidery, ribbon embroidery and zardosi.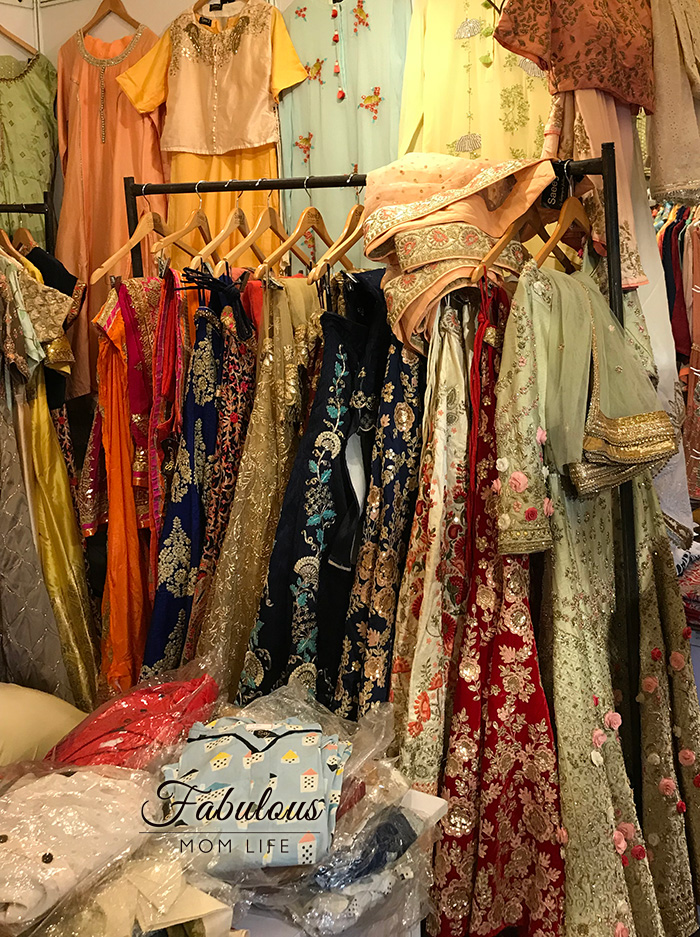 Brilliant craftsmanship and lovely color combinations.
Mickey International – Nagpur
This store was entirely devoted to lovely serving platters.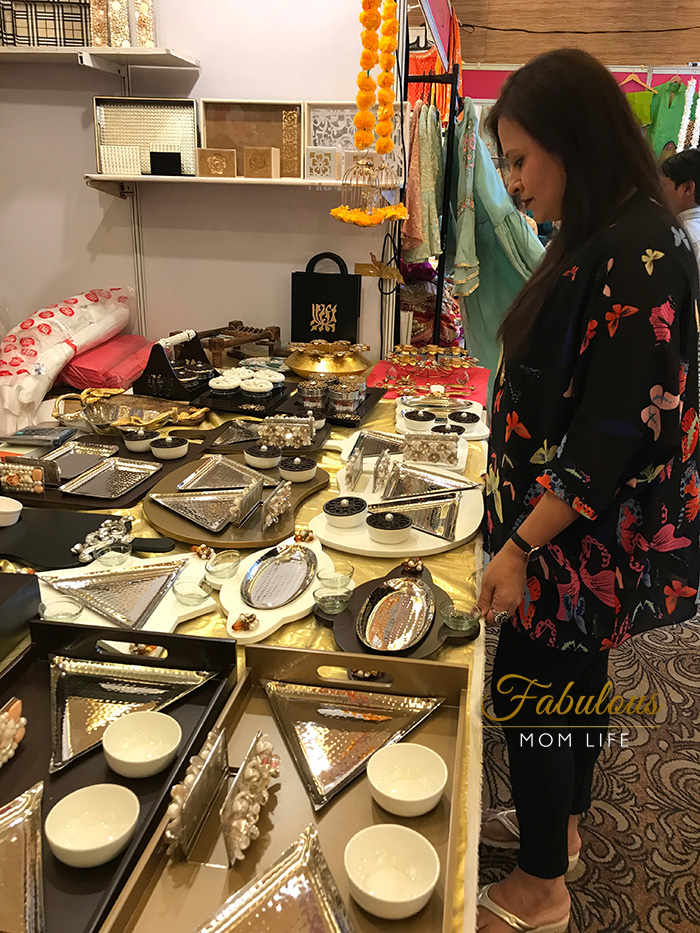 For serving, gifting or decorative uses, there was so much to take in here,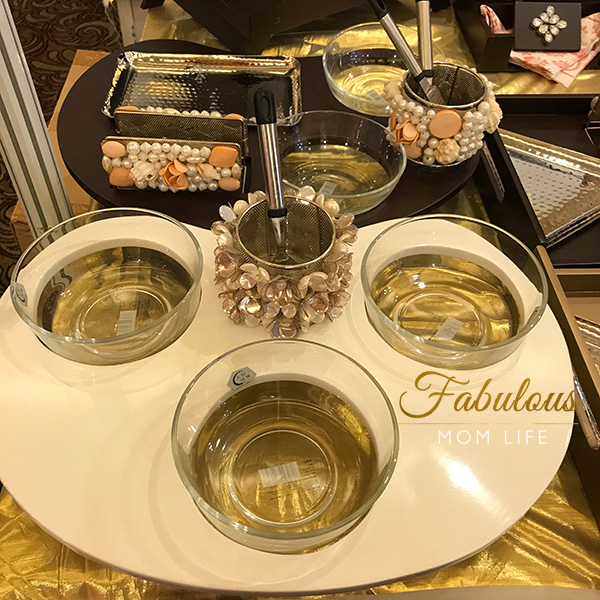 There was so much variety in the 'chip n dip' platters.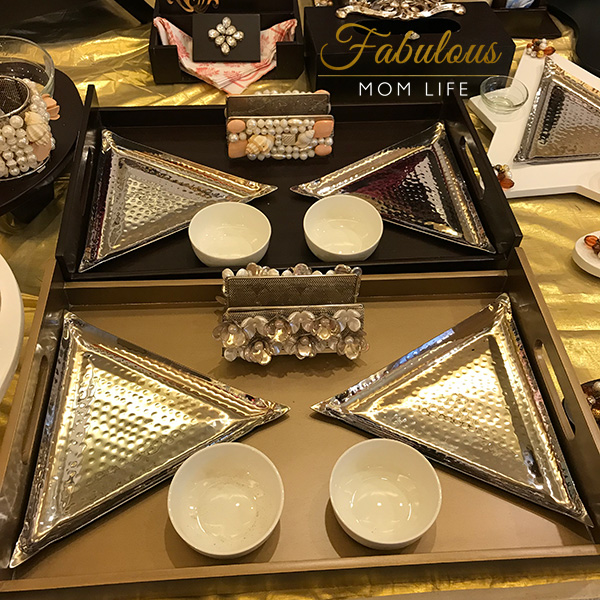 And then came the FABULOUS FIND OF THE DAY – hold your breath…..
The 'Khatiya' or 'Charpayi', whatever you prefer to call it, was rendered in a mini version to create the most interesting and unique serving platter that is sure to become a conversation starter at your soirees. What a creative idea!
Vidya Bags – Chennai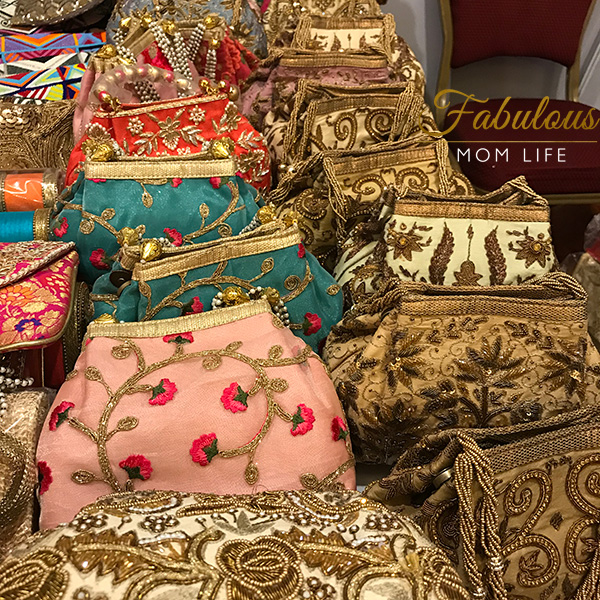 This store had every possible ethnic style party bag you will need to pair with an Indian outfit.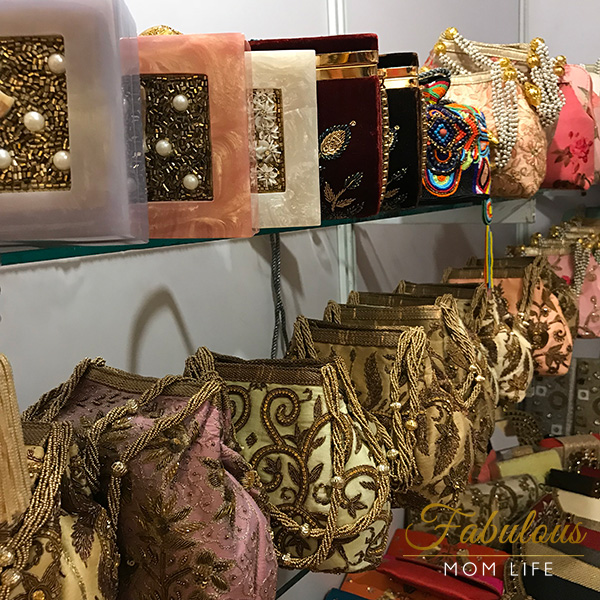 Mother of Pearl, Silk, Organza, Zardozi – their party bags were the prettiest!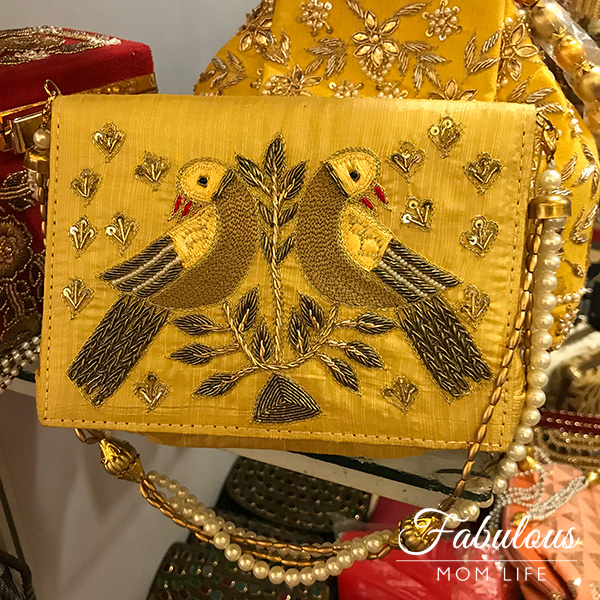 SV Homes – Kolkata
And now for a very important part of Diwali shopping – Bed Sheets!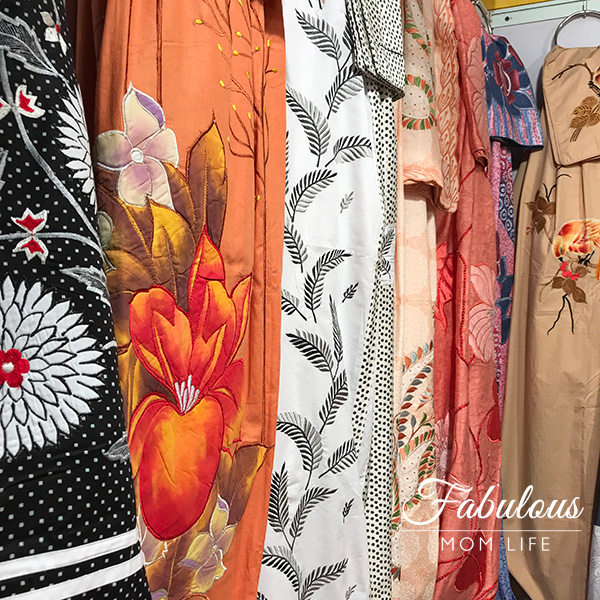 SV Homes had something to go with most home styles for Diwali.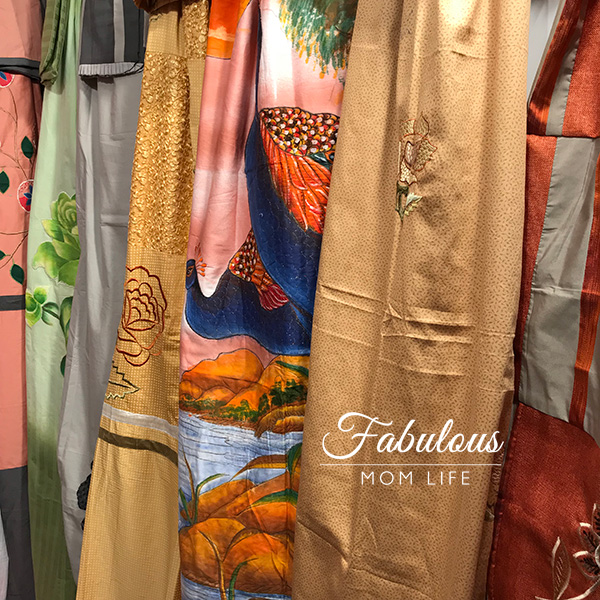 From machine embroidery to prints to appliques, there were so many lovely choices!
D'Zire The Art of Kashmir
Kashmiri work is a classic and must-have and I am completely charmed by it. After checking out some Kashmiri sarees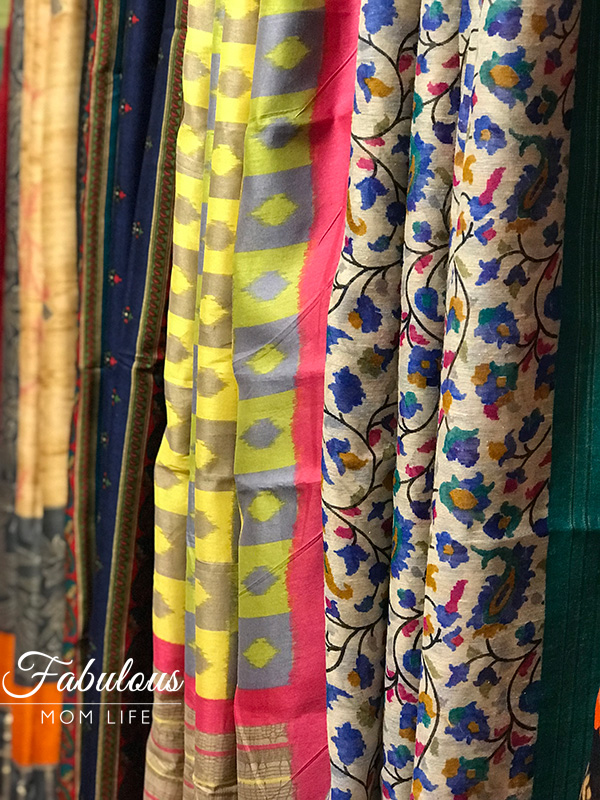 I found the prettiest white shawl with Kashmiri embroidery!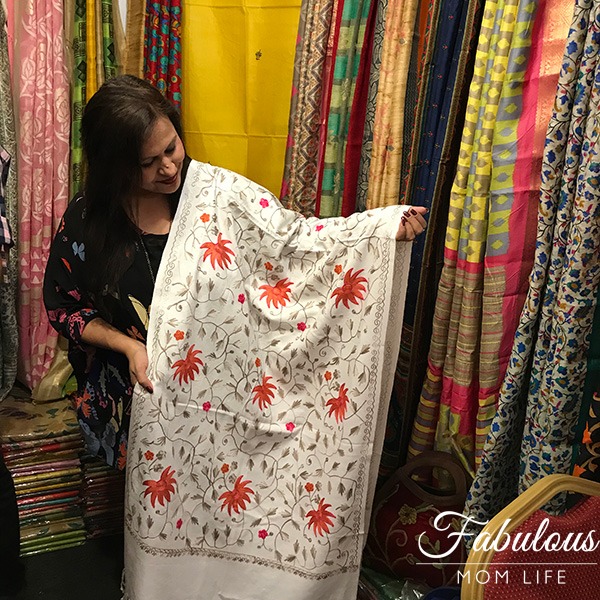 Khwahish – Nagpur
And finally – the most exquisitely embroidered Shararas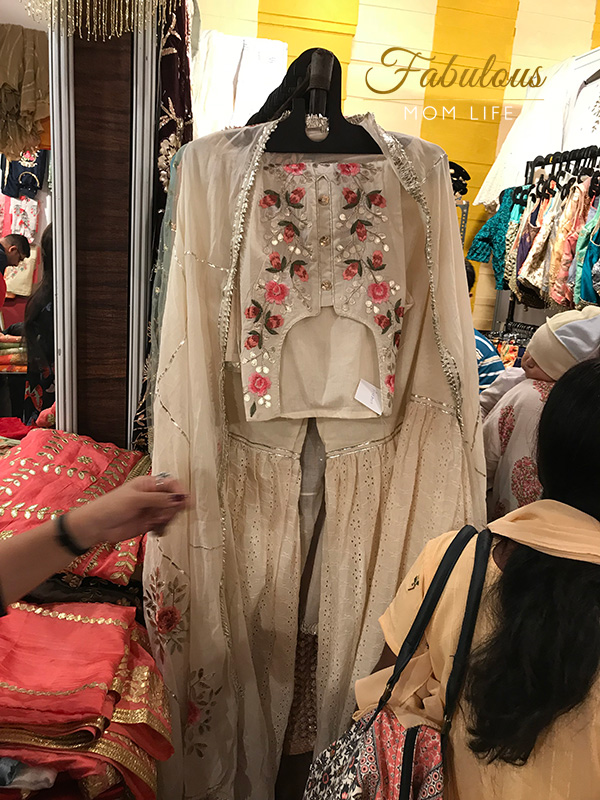 and stunning beaded full length shrugs!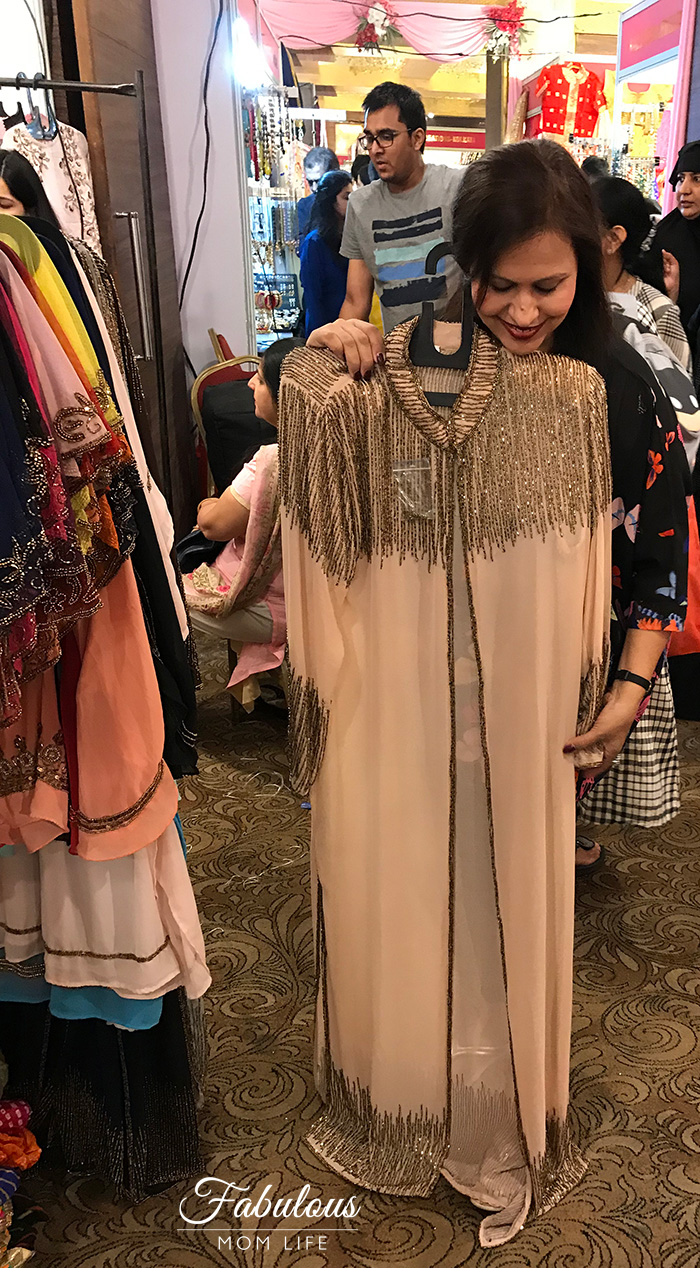 It should suffice to say that this shop for so popular and crowded that I don't think I was able to check out everything that they had!
These were my Fabulous Finds. Mark the names of these stores and do check if they come to your city with the next edition of Fashionista.
And do let me know which ones were your favorite!