Easy DIY paper sail boats make for a fun party craft and trying to sail them in water makes for a fantastic party activity! Spend a few minutes making a colorful paper boat and then spend hours playing indoors with or without water.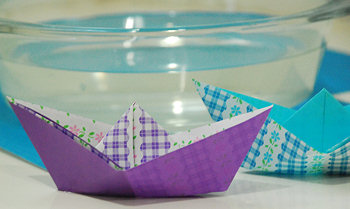 Cool Moms Make Paper Boats
You would think that looking like a yummy mummy or driving around in style (with the kids in tow) makes you a really cool mom. But my kids beg to differ! They think I am the coolest mom when I fold a piece of paper into a boat lol! In my house, Daddy makes the planes and Mommy makes the boats.
So, if you have forgotten to make a paper sail boat or never bothered to make one, I am sharing my steps here. I have been making them like this since my childhood and I never made them any other way.
Start making some paper boats and impress your little ones. For the not so little ones, help them make their own! These pretty little DIY paper sail boats also make a great birthday party craft idea for a nautical themed birthday party.
You will need:
Square Paper – 15 cm  15 cm sheets of patterned craft paper are a good idea for birthday party crafts
How To:
Give each guest a sheet of patterned square paper and let them fold after an adult. Here are the instructions to fold a paper boat:
1. Fold the paper in half.
2. Fold the halved paper into another half forming a small square.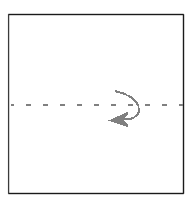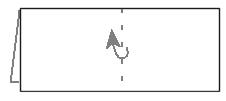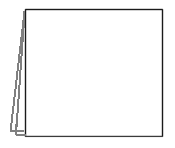 3. You now have to pick up 3 loose square ends and fold them backwards. Then pick the remaining square and fold it back to the other side. When all 4 are folded back, you will be left with a triangle.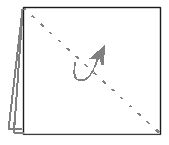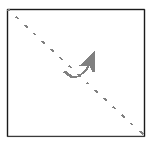 4. The flat side of the triangle will be a pocket. Put your fingers into the pocket and form a crease in the sides while bringing points A and B together. A and B will come together and you will get a diamond shape.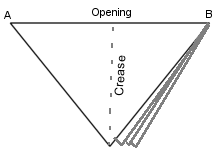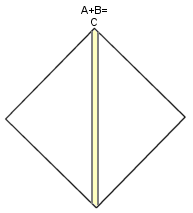 5. Flip the diamond shape so that point C goes down. Now pull points D and E away from each other and a boat shape will be unfolded. Points A and B will move away again and a sail will come up.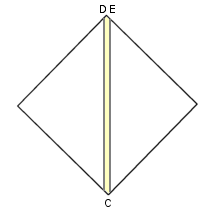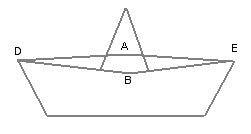 6. Crease the edges to make the boat stand properly.