So the baby is no longer a baby and our baby car seat (which was meant for upto 3 years old) required an update. A thorough research and many other reasons led us to R for Rabbit Jack N Jill. And here it is – our new car seat that will stay with us until Lil Sis is at least 7! Check out some pics from our first ride in the new car seat along with my review of R for Rabbit Jack N Jill Convertible car seat.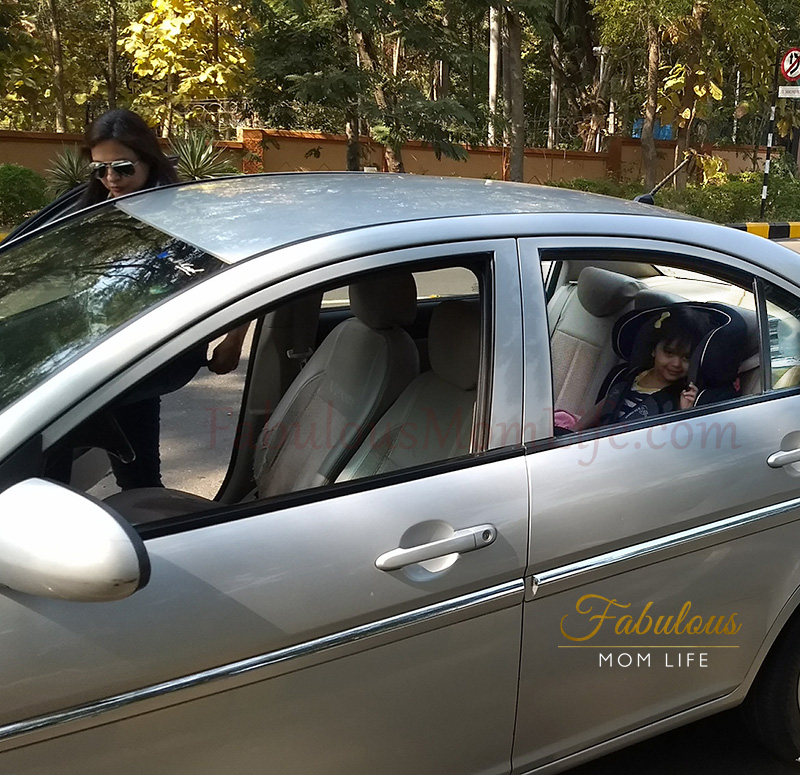 Time for a New Car Seat
Most car seats in India, when I was making my purchase 7 years ago, were only for ages 6 months – 3 years. Thankfully, that is not the case now which is great news for moms like me who drive around a lot with kids in tow. When you are driving around even with a 5 year old and trying to negotiate the traffic, the last thing you want is your baby getting bored and bouncing about everywhere in the car.
Lil sis is going to be 3 next month and we needed a car seat upgrade. Had convertible car seats like the R for Rabbit Jack N Jill been available back then, I would not have had to make yet another purchase. But my car seat was only meant to be with us till now. So we looked around, read a whole lot of reviews, compared prices and finally chose R for Rabbit Jack N Jill Grand Convertible Car Seat. Here are some considerations that helped us make our decision.
R for Rabbit Jack N Jill Grand Convertible Car Seat Review
A child car seat needs to be strong, sturdy and comfortable. Older children do not nap away most of the way like babies do. They are restless, fidgety and need to be super comfy if they are to sit in one place.
Some of the things I was looking for in the car seat were available only in super pricey models. But I was happy to finally find all features at a very competitive price in R for Rabbit. Here are some features that make this the best convertible car seat:
1. 5-point Harness
Always look for this safety feature – Two shoulder straps, two waist straps, and one strap between the legs. My older car seat only had a 3 point harness and I was decidedly looking to rectify that in this purchase.
2. Strict Standards
Safety comes foremost! R for Rabbit car seats are ECE R44 04 certified which means that it meets the United Nations standard ECE R44 04. These car seats are actually engineered and crash tested to meet these standards.
3. For Age Group 0 , 1 and 2
Instead of needing to upgrade to a different car seat after every few years, it is a great idea to buy a car seat that accommodates your growing child. The Jack and Jill model is perfect for me as it suitable for ages newborn to almost 7 years. That is a weight of 0 kg to 25 kgs.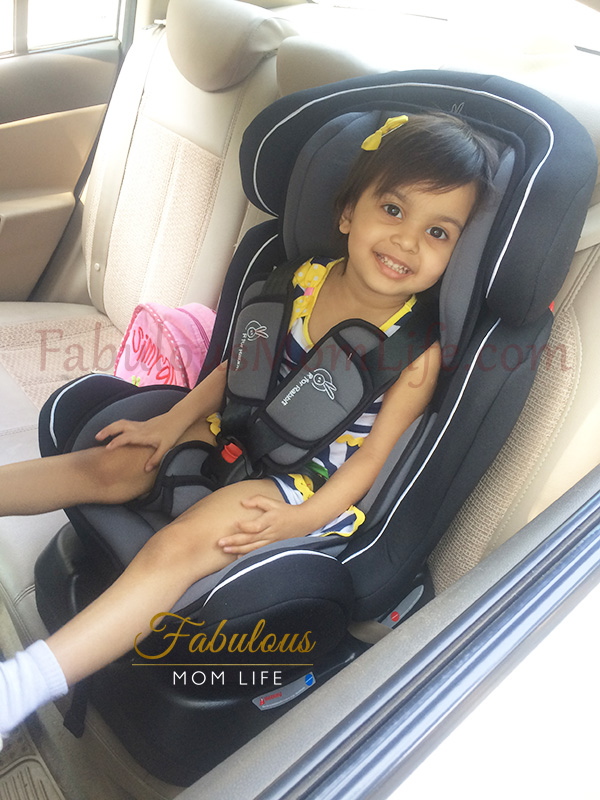 4. Convertible
A convertible car seat is your best bet ever! Rearwards facing car seats are the safest for babies. But once the child is grown up from the baby age, they cannot sit in that position anymore. A car seat that can be used in rear facing position and then changed to forward facing position is the most intelligent buy. R for Rabbit is an excellent convertible car seat to go with.
5. Excellent Cushioning for Side Impacts
I cannot complete this R for Rabbit Baby Convertible Car Seat Review without explaining to you about the side impact protection feature. A Side impact crash are usually much more serious and can cause severe injuries. It is therefore of utmost importance to choose a baby car seat that protects your child in a side impact collision. R for Rabbit child car seat has deep side wings to cushion baby from the side.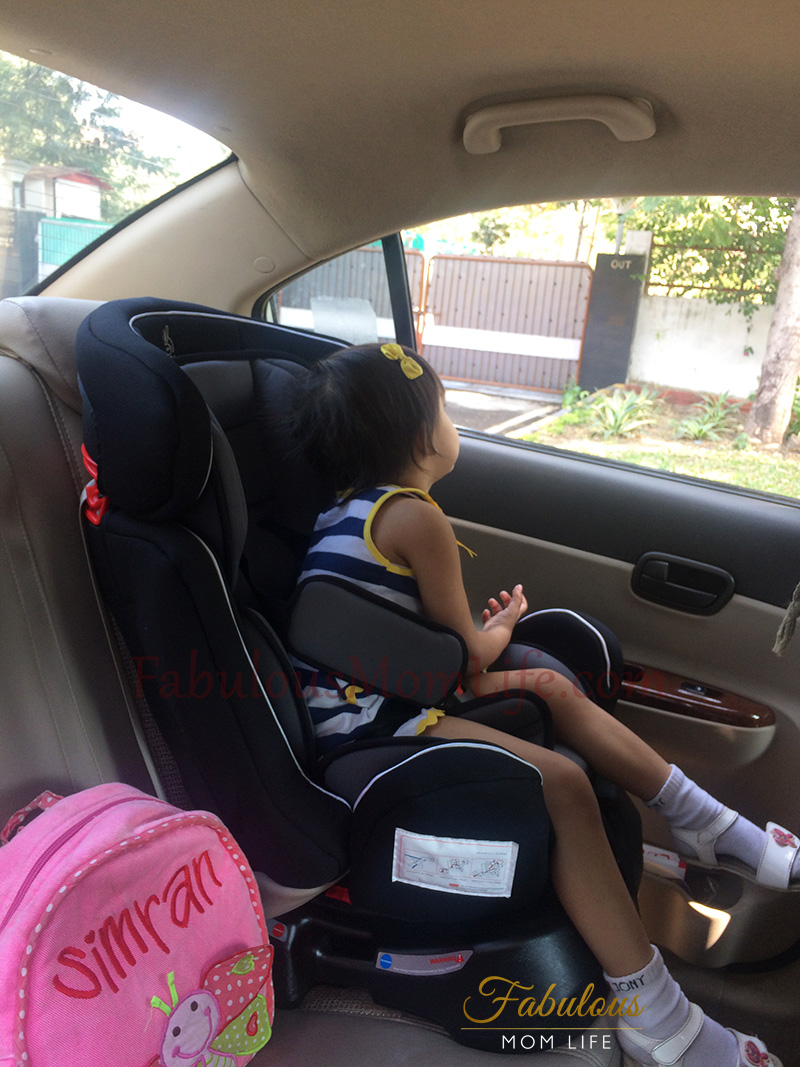 6. Reclining Positions
The R for Rabbit car seat is designed to give your baby a good nap with its different reclining positions. This helps avoid a drooping head and rests baby's head. The manual will explain to you the best ways to use the reclining feature depending upon your baby's age.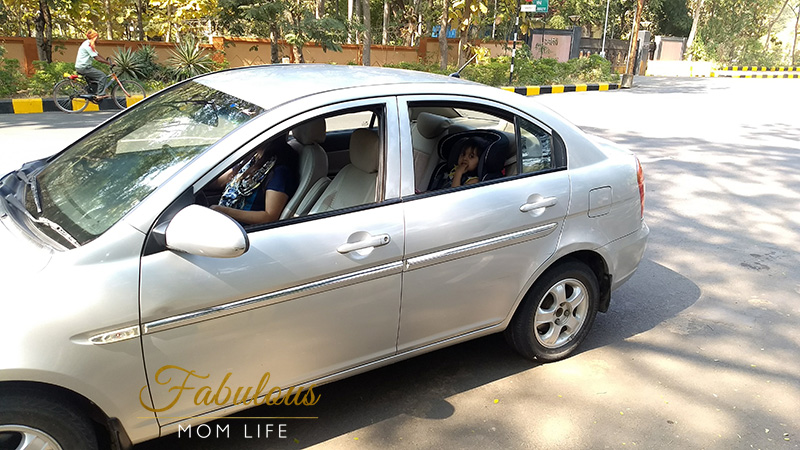 Some other things that I loved about R for Rabbit Baby Convertible Car Seat were the fact that it is light weight. I was able to carry it to the car and install it in 10 minutes. Another great thing is that the cover of the car seat is completely removable for dusting and cleaning. The wide straps were very comfortable for my toddler. She sat 'nestled' inside the comfortable car seat throughout the ride and enjoyed gazing out of the window from her elevated seating position 🙂