I am excited to review the new addition to our cloth diaper wardrobe – a cute gray Chevron print diaper from the mommy owned Indian cloth diaper label – BumChum Cloth Diapers. BumChum diapers has a lovely range of chic looking diapers, matching tees and accessories for both baby boys and girls. Read on for the full review and an exciting giveaway!
Don't you love it when you are able to shop abroad for some really unique stuff for your baby? Or when a relative who stays abroad brings something really enviable for your kids? I do!  And don't you like it even better when someone comes to India, looks at the stuff your baby possesses, and wonders where you got them from. And then you tell them proudly tell them that you get such stuff in India too lol! "Yeh sab ab India me bhi milta hai". I love when this happens! And it has begun to happen a lot these days. We have so many creative entrepreneurs in India and all the major brands too. I love to flaunt my desi shopping :). BumChum Cloth Diapers are exactly the kind of premium diapers you would carry home when shopping abroad. Right from the prints to the quality, the products have a premium feel about them. And they are right here – in India!
What is a Hybrid Cloth Diaper?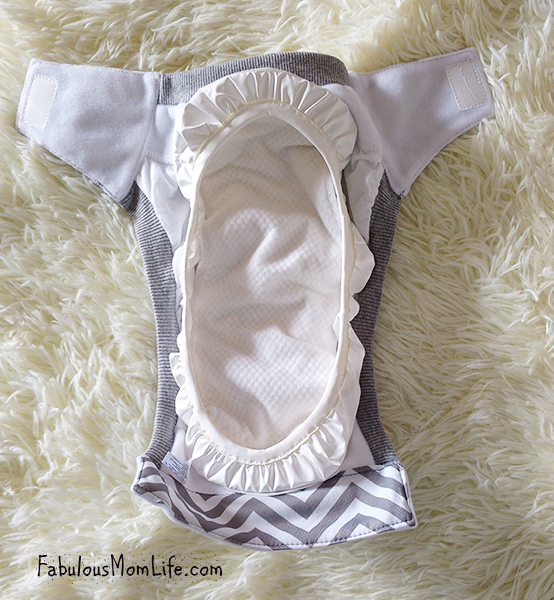 When I first started cloth diapering, I had never heard of hybrids. I knew only one type of cloth diaper and that was the pocket diapers that I had bought. Over the years, I tried all types of cloth diapers there are (except prefolds). BumChum Diapers are easily one of the best hybrid style cloth diapers available in India. You will soon know why when I list all the features. But first, what is a Hybrid cloth diaper?
A hybrid diaper is designed in a way that you only need to change the insert every time the diaper is wet. The outer cover can last for a long time unlike pocket diapers and AIO diapers where the entire diaper needs to be changed. So even one Hybrid diaper can be used for a long time if you have enough inserts. And there's more – you can also use disposable inserts along with hybrids! So you get the cute cover along with the high absorption capacity of any insert that you like. Another thing about hybrids is that you don't need to stuff the 'pockets' with inserts. You just need to place them inside the waterproof pouch.
BumChum Diapers – What I Liked
I might have gotten carried away in the first paragraph. It happens to me at times when I find something really cute and unique that appeals to me. But the next few lines will make sense. In very simple terms, here's my BumChum Hybrid cloth diapers review and what I liked about them.
1. Cute Designs – Just check out their website and you will see what I mean. I have been on a chevron craze ever since they hit the fashion and design world, but there are many more designs to die for. No more plain cloth diapers or ugly disposables.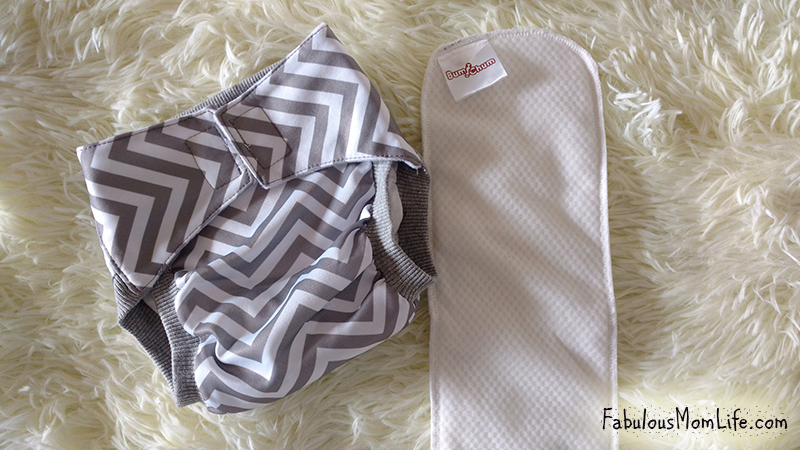 2. Hybrid Design – I love that these diapers come with a waterproof pouch. This ensures that the cover stays entirely dry. You only need to change the insert every time the baby wets.
3. Fit – I hope the picture makes it very clear. The fit of this diaper is amazing! The elastic used at the corners ensures a very comfortable fit around the legs. It is even better than my regular pocket cloth diapers.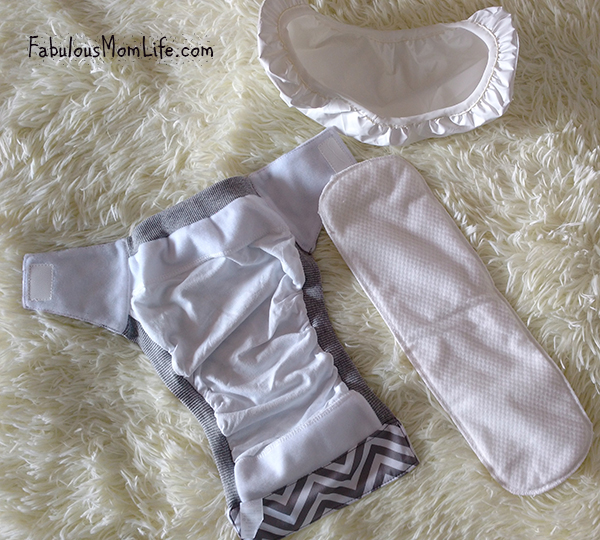 4. Detachable Pouch – The pouch containing the insert is detachable. It makes for easy cleaning and also makes it possible to use the diaper simply as a diaper cover. So even when you are using disposable diapers, you can hide them and complete your baby's outfit by adding a cute cover!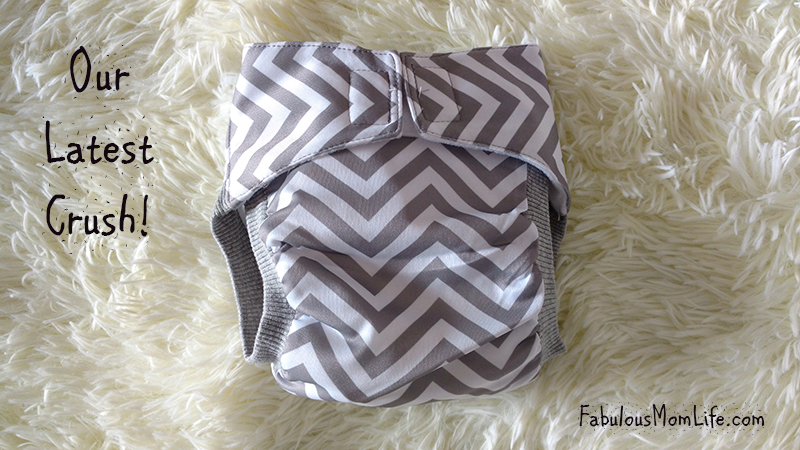 5. Sturdy Velcro – My past experience with velcro diapers has not been good. I am happy that my mindset changed after the use of BumChum. The velcro is of very sturdy quality and I have had no problems washing and re-using.
6. Price – The price, when you compare it to other Hybrid brands like Charlie Banana and Grovia, is almost half. And yet, you might find a one-off deal and locate a local Hybrid for less. Don't forget to enter the giveaway and win INR 500 vouchers to get a huge discount on your purchase, though!
7. Matched Sets – BumChum pairs their diapers with the cutest matching tees to make adorable sets. I only wish I had known about them earlier. My daughter has grown out of the T Shirt + Diaper phase and is into frocks now. But I am still putting them on my Gift Ideas for Babies List!
To sum it up, BumChum Hybrid cloth diapers bring to Indian CD moms an excellent product that combines the best of functionality and looks. As I mentioned to Amrita, the owner of BumChums, I love it when I see premium products in India. Especially baby and kids products coz nothing is too good for our little angels, is it?
GIVEAWAY
BumChum has some lovely stuff to offer on your website. Whether you wish to get one of their lovely diapers for your baby or other baby accessories, you can get a chance to shop for free products worth INR 500! That's right! 5 Lucky Winners get an INR 500 gift voucher each to shop at http://www.bumchumdiapers.com. You can use towards your diaper purchase or grab something else from their store 🙂
To Enter:
Follow FabulousMomLife on Instagram, Facebook or Twitter (You can follow on any one if you do not have accounts on all of them)
Follow BumChum Diapers on Instagram, Facebook or Twitter  (You can follow on any one if you do not have accounts on all of them)
Tag 2 Moms in the comments on my Giveaway posts on any social media account. (One entry for each additional mom tagged – If the mom has already been tagged before by another participant, no entry will be added).
FOR ADDITIONAL ENTRIES:
Comment below to let me know you have participated.
Subscribe to my blog by filling up your email in the form on the sidebar. This keeps you notified of my new posts + giveaways and is a great way to stay in touch!
Browse through my blog. If you like any post, please leave a comment to share your thoughts. (one entry for one comment – only comments made during the period of the contest will be valid as long as the basic participation requirements are fulfilled).
Rules:
Contest Winner should have an Indian address for the prize to be shipped to
Contest begins from Friday, 17th February to Friday, 24th February.
Make your social media accounts public so they can be verified.