Is your toddler just like mine and likes to play with all your stuff? Especially your phone?! Then you will love making the book #BabyLove: My Toddler Life your favorite bedtime read. Author Corine Dehghanpisheh certainly knows what 21st century moms and their tots are upto, in their modern lives. Her picture book is sure to strike a chord with all you #momtogs out there 🙂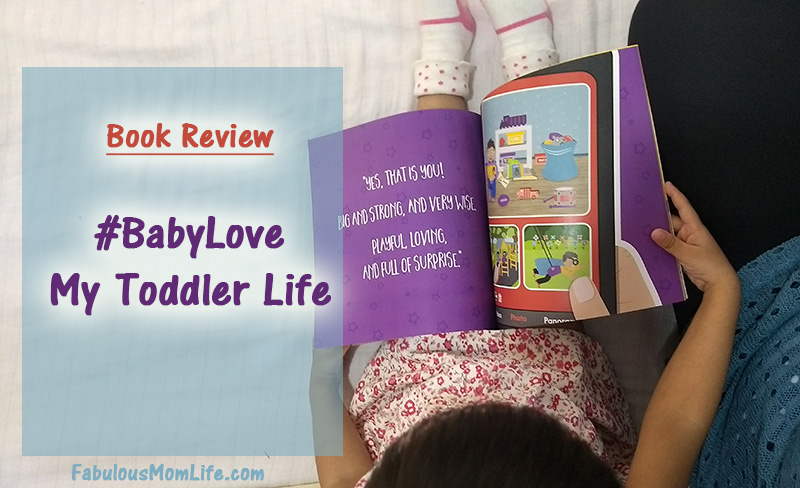 A Welcome Surprise
This past week was a classic example of how erratic #momlife can get! From the Ganesh Chaturthi festivities to a whole lot of ll health, I was juggling everything. And in nursing my toddler out of her indisposition due to the unpredictable weather, I received some very welcome help in the form of a new book!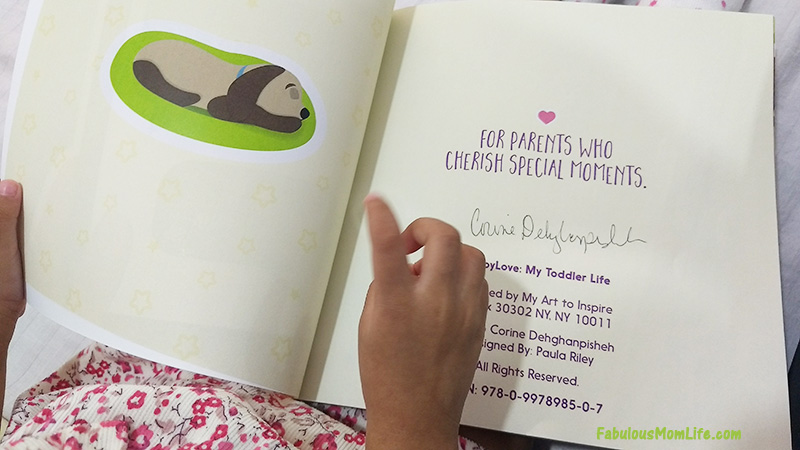 Coming all the way from USA, a signed copy of this lovely picture book immediately made a connection with my kids. While they love their Goldilocks, this more relatable tale immediately became a favorite. My usually active 2.5 year old loved reading about another toddler who was so like her! And well – another mommy who was just like hers too – always clicking pictures!
#BabyLove: My Toddler Life
#BabyLove: My Toddler Life is a cute little story about a little boy who loves to do everything his Mamma does. That includes using the phone! The simple story speaks a very important truth. Us moms are busy capturing every moment of our children's lives. How can we expect them to not imitate our actions? So, when Mommy isn't looking, the curious little boy decides to begin exploring her phone on his own.
When mommy finds out what he was up to, she explains to him very beautifully why she must use a phone. With a simple message, she encourages him to keep the phone away and enjoy some real play time with his toys.
What We Loved
What my daughter loved the most in this book are the illustrations. She was able to identify with every single picture because it is exactly what her own life looks like. She loved pointing out the toys, books and loved how the boy's mom captured each little thing on her phone – just like yours truly…lol! She was overjoyed to see how the mom and son sit down together and check out all the pictures on her phone. We do that too! In another year or two, the clear, big print will make this book one of her first early reading books too.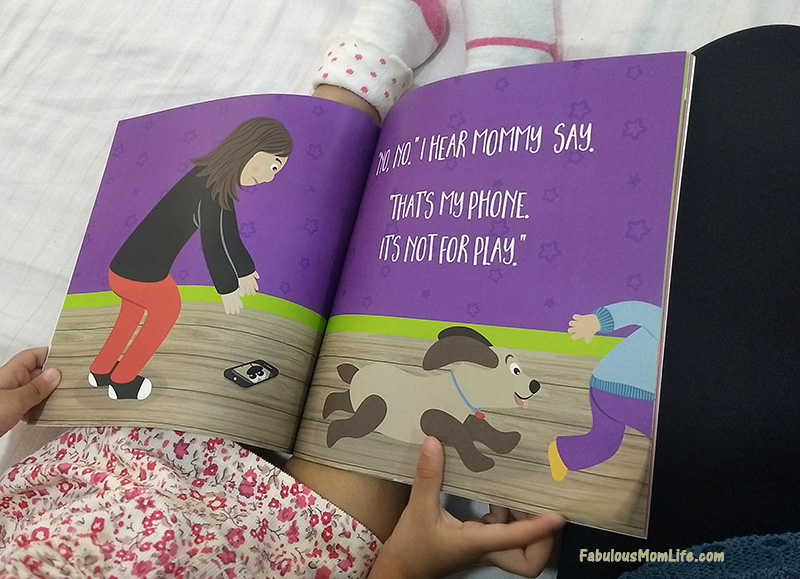 What I loved most was the fact that the book actually had a solution for us moms to use. It is very easy to mention the facts that our kids keep reaching for our phones because they see us doing the same. What is true for all moms is more than true for techie Instagram moms like myself. My kids think it is the most normal thing in the world to get busy taking a pic of everything even at the cost of missing out on that moment in reality. So, how does mom explain? The book tells you, like I keep saying so many times – We are creating a treasure of memories for ourselves! For those years when our caterpillars will turn into butterflies and fly away and we will be left with only these memories to cherish.
And I really liked when the book ends in mommy putting down the phone after clicking pictures and getting involved in the child's play things. It is a reminder for moms to draw some boundaries. I will be very honest here. The book did invoke quite a bit of guilt. Sometimes we just forget when to keep the phone down and use work and other reasons as an excuse!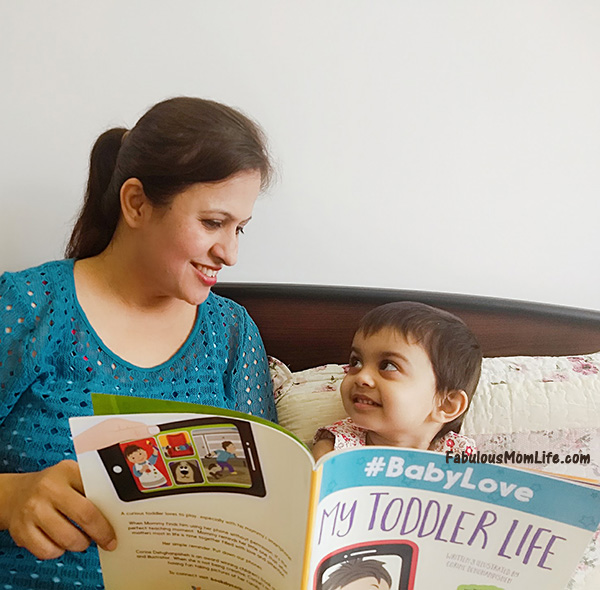 Summing Up
This book is a lovely addition to any modern day kid's bookshelf. Stories have been my favorite tool for teaching my kids about life and behavior. This is my favorite new addition to the kids' bookshelf. It is an important tool for teaching children about social media and smartphone etiquette which is the need of the hour. In a subtle and fun way, it will help parents teach their kids the importance of switching off technology and going back to good old-fashioned play time. The modern day setting of the book will ensure that all toddlers and preschoolers will identify with it. I recommend this book for parents of all pint-sized smartphone experts!
Shop Online
The book is available on Amazon in both hard copy and Kindle format. If you have Kindle Unlimited, you can read it for free!
Amazon India
Amazon.com