An Around the World Birthday Party deserves a spectacular cake! Here are the details of our amazing Around the World Birthday Cake.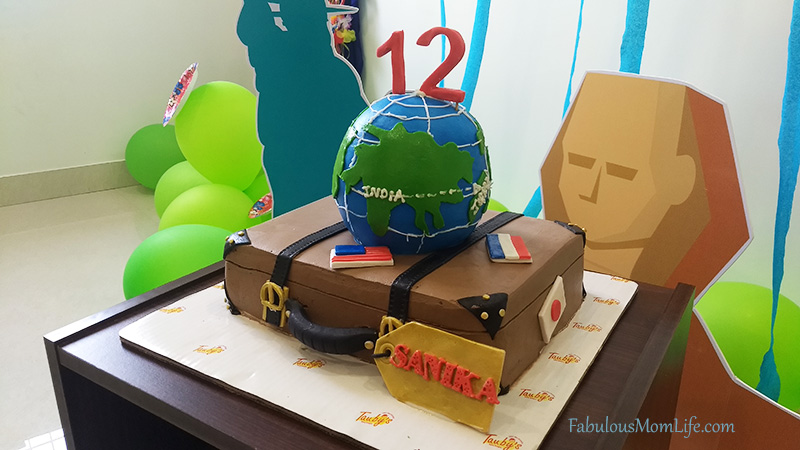 The cake symbolizes all that a traveler wants – a suitcase and destinations to travel to! We made this traveler suitcase and the world design for the birthday cake. The luggage tag carried the birthday girl's names.
Designing in Photoshop
I have an excellent baker Tauby's in my city who has been baking our birthday cakes for years now. I first worked on the design in Photoshop and sent her this: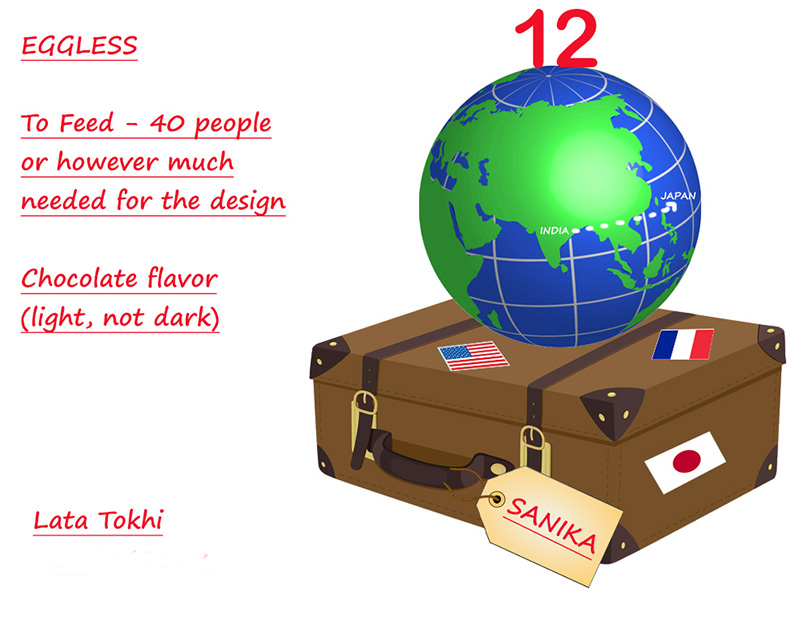 Her team did a fantastic job and made the cake an exact likeness.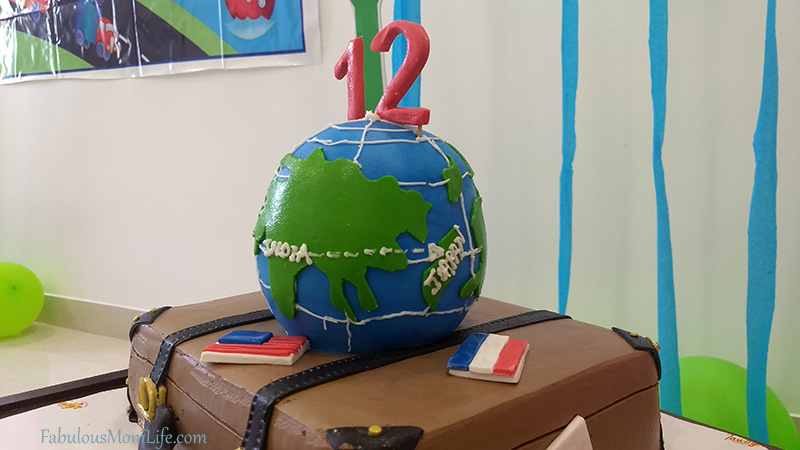 From each country sticker to the suitcase and globe details, the cake turned out exactly like I wanted it to. My Japan loving daughter wanted a line drawn from India to Japan which was incorporated into the design.
Double Flavored Cake
There is always the 'flavor' war going on in my family. The kids want chocolate, the grandparents prefer pineapple. It is easier with cakes having multiple tiers. I get the tiers made in different flavors. For this cake, we got the suitcase done in one flavor and the globe in another.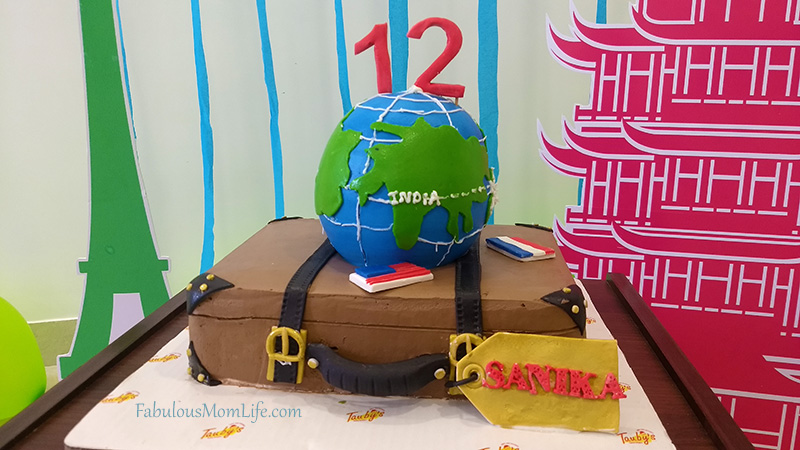 Everyone was happy except for the fact that neither the birthday girl nor the guests wanted this cake to be cut. So much so that she did even let me use the 12 gold candles that I painstakingly sourced to match the cake! We agreed on using just one candle.