A running and a clogged nose is a huge concern for the grownups and the adults. Your quality of life and concentration can get truly impaired with this problem. Can you imagine the anguish that your little infant or baby has to face when his or her nose gets clogged with cold? This can really bring out the worst in your baby and you can have to handle a really irritable and cranky child.
As most of the reputed ENT hospitals in Hyderabad and also the other cities of the nation will confirm, you must abstain from giving quick medicines to your infant if he or she is having a clogged nose. There are so many simpler remedies available that must be tried first for a quick and effective relief. Let us take a look at them.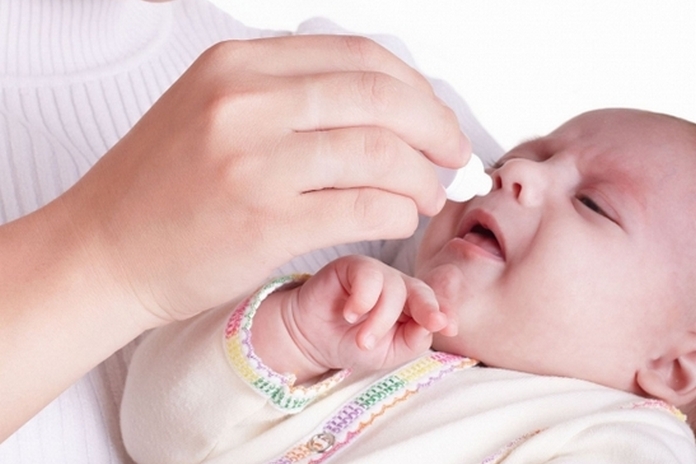 Saline Water
Saline water is one of the simplest forms of clearing solutions that can be applied to blocked noses of infants. Their solution composition is safe and universally accepted for infants and small babies. These medicines are available as over the counter drugs in all the medicine outlets of the country. Hence you can lay your hands easily on than at any point in time.
Keep Your Child's Nose Clean
This is very important. Always remember to keep your child's nose clean and clear of mucus. Unless you have cleaned their nostrils well of the accumulated mucus the saline water will also not work to the best extent. Use a small bulb syringe through which you can remove the accumulated mucus inside your child's nose. Remember to press the bulb syringe and then place it inside the child's nostrils. The mucus is drawn through the mechanism of suction. Often the accumulated mucus becomes hard and stiff removing which can be a difficulty. Use a soft moist cloth to remove this hardened mucus.
Vaporizer
You can also use a vaporizer inside the room where you have placed your child. This will increase the moisture level in the room, which will help to clear his blocked nose more easily. Adding a vaporizer to the room can make the ambiance much more comfortable. Can you imagine sitting in a hot steamed room with a blocked nose? The relief that you are likely to experience is what your child will experience with a vaporizer in the room.
Love Pat
Sometimes a love pat can do just that any medicine is unable to do in a proper manner. Place your child on his or her chest on your lap and cup your palms. Now with the hollow do give gentle pats on the back. This helps to loosen a cough and also encourages the mucus to flow out of the nostrils. This is how you can help the child to get rid of as much mucus as possible.
A stubbornly blocked nose is one of the worse scenarios for any child. This is when the child must be given a lot of undiluted attention and pamper. Keep the basics in mind to avoid any serious problems.