There used to be a time when most articles we see about online selling is about how best to capture the Millennial market. They are the biggest spending group, most of which are already in the workforce. But a lot of brands are suddenly shifting their attention to the Gen Zs, a much younger group who are slowly making their purchase decisions as they grow older.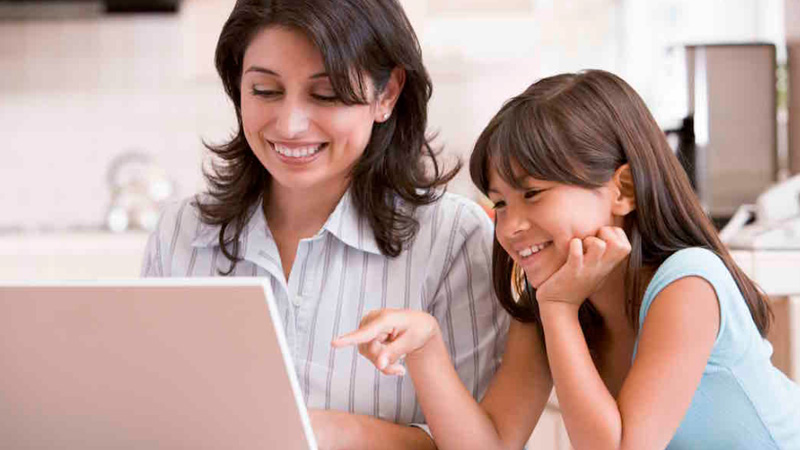 What these businesses don't understand is while Gen Zs are already starting to buy things on their own, Millennials are on a point where there is flexibility when it comes to the prices of their purchases. Their needs are also growing as they become older, specifically, they become parents who shop for at least four people in a household.
Even more specific, around 46% of these Millennials are mums, that's an estimated nine million people. As a business, you can't just decide to market to mums because not all marketing strategies that worked with Gen X or Boomer mum will work with the Millennial mums. Note that the latter are more tech savvy, not to mention, have younger kids to take care of than previous generations. So here are things you need to know about marketing to Millennial mums.
Knows how the Internet works
Millennials grew up in a time when the world was transitioning towards everything digital. In terms of technological know-how, they are very well-versed with it. They can easily understand how a device works, what each online update is, and how to adapt to these changes.
For this reason, you need to make sure that your website is running smoothly. Remember that mums nowadays are always on-the-go. Most of their transactions are happening through mobile. So when creating your website or marketing materials for your social media pages, you need to ensure that they load fast and that they are mobile-friendly.
If you are unsure about how to optimise your speed on your website, consider to get a VPS hosting so that the performance is much faster and optimal. You can also simplify your layout so that your website isn't finding it difficult to compress your content whenever mums are switching devices.
Have a sense of community
Growing up in the digital age means that they also spend most of their time on social media channels. According to research, Millennial mums spend about 17.4 hours on social media per week. This tells us that they are well-informed about social issues, tend to communicate with other people more, and are more in-tuned with changes in the online landscape.
But more important to know, around 74% of Millennial mums look for blogs and forums where other mums are actively sharing their experiences. The reason why this is important for brands to know this is because these blogs and forums are key to influence their purchasing decisions. If they create a relevant enough content or partner up with  other mums, they will be able to reach more people.
Support brands with causes
In connection with the previous point, Millennials are more than happy to support brands with causes. In fact, 92% of Millennial mums choose brands who stand for the same causes as they do, they identify with them.
This isn't to say that brands should start supporting charity groups all willynilly. Remember that since Millennials can detect trends, they'd also know if you are pandering to them or not. Brands must support a cause genuinely, and they must communicate why they are supporting it clearly. You don't want to be outed by Millennials as fake, because they will share that with their community.
Ultimately, brands must know that Millennial mums have grown up with progress. They might be busy with work or housework, but they are very learned when it comes to what type of media they consume which brands they want to support. The number one rule, really, is not to assume that flashy marketing material can make up for lack of authenticity — Millennial mums are clearly better than that.