In 2013, 4,405 workers were killed while doing their jobs. Another thousand suffered from personal injuries both fatal and non-fatal in nature. Every day in the United States, it is estimated that 13 people go to work never to return home. 3.3 million people suffer from an injury at work from which they may never recover every year.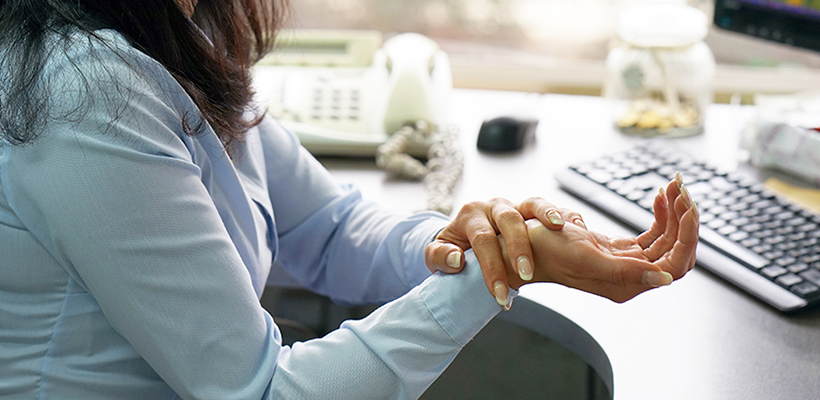 Of the most common injuries on the job, most of them are random incidents that can happen to you or anyone at any time or place. It is up to your employer to protect you and provide a safe working environment to make sure that you do not end up with an injury.
A personal injury attorney, such as one from Delventhal Law Office LLC can help you claim financial compensation for any injury or damages you may occur from a workplace accident.
However, there are injuries that you may never recover from. So it is important to prevent these workplace injuries. Here are the most common injuries at workplaces and how to prevent them.
Repetitive motion injuries
Repetitive motion injuries occur due to repetitive use of machinery or any other physical action. An injury from using the computer at work can occur due to muscle strain which can lead to a chronic backache, carpal tunnel syndrom, and even vision problems.
To lower the risk of suffering from such injuries, employee training is necessary.
Vehicle accidents
Working with heavy machinery can be dangerous. Sometimes employees have to drive for a company and can get involved in accidents. Employee safe-driver training can help people learn more about driving to prevent accidents at work.
Falling object injuries
Objects that fall from shelves that are high above the ground can cause severe head injuries. Keeping the work enviornment safe from hazards such as these are key to prevent accidents that involve falling objects. Proper personal gear must be provided to employees in order to prevent a fatality.
Falling from heights
These types of injuries are most common in the construction industry. Falling from ladders, stairways, and roofs qualify as slip and fall accidents. These can be reduced by providing personal protection gear and giving proper training to employees.
Overexertion injuries
While not common in office type jobs, overexertion injuries can occur due to pulling, pushing, lifting, carrying, and holding heavy objects for a prolonged period. Employees must be provided with the right tools to deal with overexertion. Plenty of breaks in between work hours is also necessary.
As an employee, it is also your responsibility to keep yourself safe from common work-related accidents. A lot of accidents also take place due to employee negligence.
If you are at work and you are using something you are not trained to handle, you should avoid touching it at all costs. Sometimes employees also break common workplace rules such as drinking at work which can lead to an injury.
It is important for you to follow the health and safety precautions given to you by your employer to ensure an accident doesn't occur.