On the 8th of March 2003, on International Women's Day, my first baby was born. No, I am not talking about Big Sis. I launched my first ever online women's magazine – Dot Com Women. I had no clue at that time that this venture would give me my identity and define who and what I am, in the eyes of the world. Looking back on 15 years of writing, editing and blogging, here is some more on my work and some shots from the 15th birthday celebration of DCW. Today's post also launches a new section on my blog -WORK – where I plan to share with you many insights and tips for working and work at home moms from my own experiences.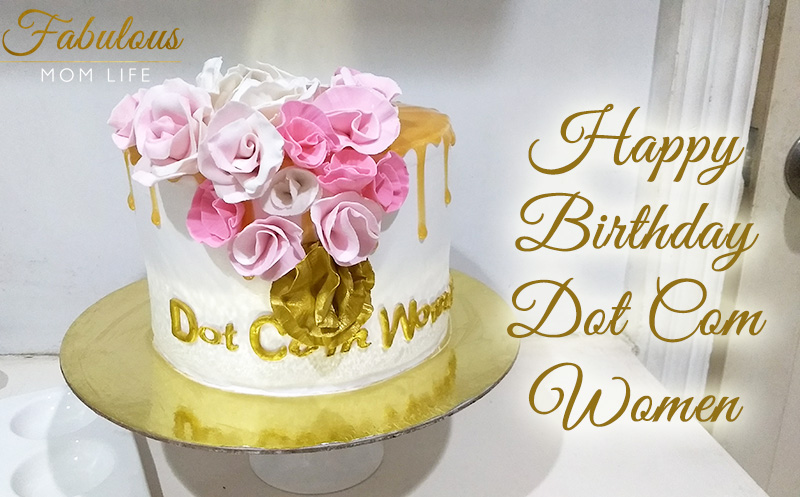 Blending Together My Varied Interests
Dot Com Women would never have come into existence had it not been for the other partner of DCW – who also happens to be my life partner. I had been dabbling with website and graphics for about a year and realized that I wanted to launch my own website where I could write articles on interest to – well – mainly women. I wasn't sure of what niche to pick. As I told my husband (then boyfriend), "I wish I had one single passion. Then I could create a website about it. I love to do so many things. I would be bored doing the same thing every single day of my life". This still holds true. I am as passionate about my business as I am about books. One day I am baking a cake, the next day I am spending hours decorating. I love planning parties as much as I plan my outfits or our next travel.
To this Rohit replied, "You don't have to launch a website about just one thing. You can write about everything you are passionate about. Your favorite magazines – don't they have articles on many topics? You could do the same". He went on to praise a lot of my talents that had made me the person that he fell in love with. I am not going to elaborate on that but we discussed everything from morning walks to internet business to arranging flowers. And right there – the idea of a women's website – an online women's magazine – was born.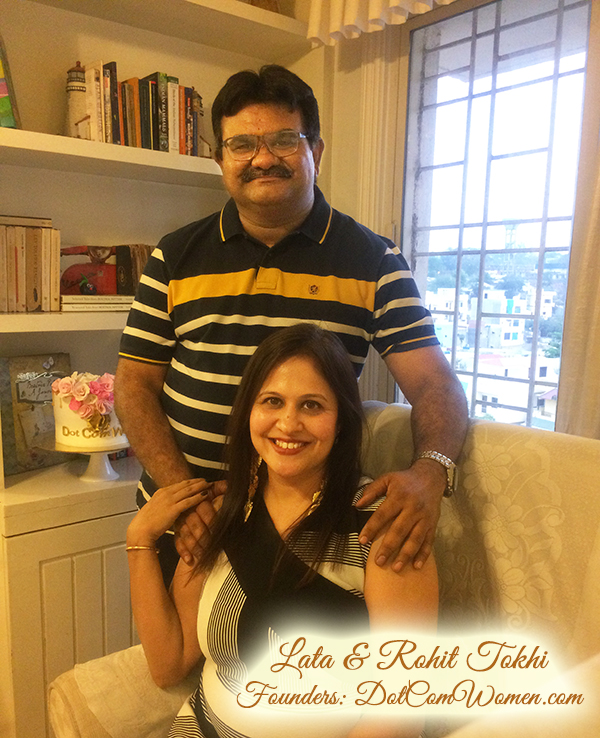 Getting Down to The Details
What's in a name, they say? In the online world – everything! I will give you more tips on choosing the perfect names for your online and offline businesses in a separate post later. But after days and days of mulling over it, it was my genius better-half who came up with 'Dot Com Women'. It was based upon my idea of creating a website for women who were 'online' – who loved to use the internet to do a great many things. Back then, internet wasn't as huge a part of everyday life as it is now. But we had clearly seen this coming. I had read about the theory of 'EVE'olution, about how women were on their way to come out of the shadows. I imagined my website was about 'EVE'olution on the Web – and turned it into it's tagline.
Once we had the name, we spent days on end, filling the white board (we had our own computer teaching institute back then) with ideas.
The Road Less Travelled
Then came that time in life when you have to CHOOSE – Make a Decision – Take a Stand. And you never know a 100% whether your gut is going to pay off, or you will taste the dirt in a while and come back with your tail between your legs. Well, there is only one way to find out. By taking a solid step.
I scandalized my mom by quitting my CA (Chartered Accountant) course midway and opting to work full time on Dot Com Women. Every well-wisher and many other people that I did not even know existed, told me I was making a huge mistake. But mothers are mothers after all. After her initial resistance, my mother had no choice but to support my work whole heartedly, which she still continues to do. I don't blame her for her unwillingness. She has been a single mother to four and faced her share of hardships after my father passed away. All she wanted was to make sure none of her children ever found themselves without a degree or a job should they ever find themselves in any trouble. But she realized I had made up my mind and gave me all the support she could. She quickly figured out my work times, my busy days and seasons and would try to exempt me from all housework. Until today, she gladly takes care of the kids when I have a busy work day or have to travel. She is very proud of my achievements and takes an active interest in whatever I do.
My husband continued his IT hardware and networking work for a while but took care of the technical end of things and helped with the photography and marketing too. There were a million technical things to figure out like domains, databases, newsletters, hosting, tons of emails, advertising, fixing odds and ends. Almost every other day, we hit a technical snag. These were just not my cup of tea. We agreed that I would take care of the creative content while he would make sure our setup worked without flaws. But soon, DCW's flight was mid-air and we needed more time and effort. We got married the next year and decided to put in all our time and effort into DCW. Our gut feeling had paid off. Our website could now afford to give us full time employment. The views of everyone around us changed and my mom was relieved beyond words 🙂
On Top of the World
Dot Com Women touched great heights! I put in my own money earned as a Graphic Design instructor at our institute to pay for the domain and the hosting. At the age of 23, I was India's first woman blogger who was blogging internationally and editing a global women's platform. I could never grow tired coming up with new ideas for it. We worked on creating exclusive content and creative photo shoots for crafts and decor. My kids grew up seeing me working on Pumpkin Carving Patterns for Halloween, Decorating Easter Eggs and decorating the Christmas tree became our favorite family tradition. I used to work on my computer with my babies in my lap!
DCW received a great many awards and accolades. It found mentions from About.com and Huffington Post. I personally received many awards but my most prized award is gaining friends from throughout the world! DCW also organized Christmas Card Exchanges for women from all over the world and it received tremendous response!
With my kids came their marvelous birthday party tips and family travel ideas. The 'Work From Home' section developed into a full fledged support for working women and included financial advice for women too. A big focus was on health and fitness tips for busy working women. My passion for style led me to create extensive content around it and the latest trends in Fashion and Hairstyles became our most popularly read articles. There is really nothing else I could wish for. I am able to do everything that I enjoy most in life and my work is an extension of my personal interests.
We Had It All – Then Lost it All
Everything seemed to be going just perfect. The website grew with me. As I became a wife and then a mother, I added new sections that talked about these experiences too. Experts were happy to write for us and we had a steady and loyal base of followers. Until one day – a small mistake (small in our eyes), took it all away.
We had put in all efforts to create the best content, original ideas, creative pictures to keep our readers coming in for more. But we forgot to update ourselves on the most important thing – technology. I did not 'waste' time in reading the technology updates around us and concentrated on my creative writing and content. Someone suggested that many people also, in error, searched (or typed) for Dot Com Woman, instead of Dot Com Women, and we could lose traffic if we were not able to direct them to our website. So we booked another domain DotComWoman.com which would also redirect to the main website. In doing this, we forgot to apply a certain technical rule that website owners were told to follow. You could only use a certain type of redirect which we were not aware of. Not being aware of is a big crime if you are in an industry that is fueled by technology.
Very technical info for most of you, I know. But to keep it simple, we chose the wrong type of redirect and one day – woke up to see zero traffic on our website. The search engines had assumed that the new domain was the main website and removed all our old links from their searches. So it was like starting from zero! And this at a time when this website was our bread and butter. The traffic disappeared and so did the money obviously.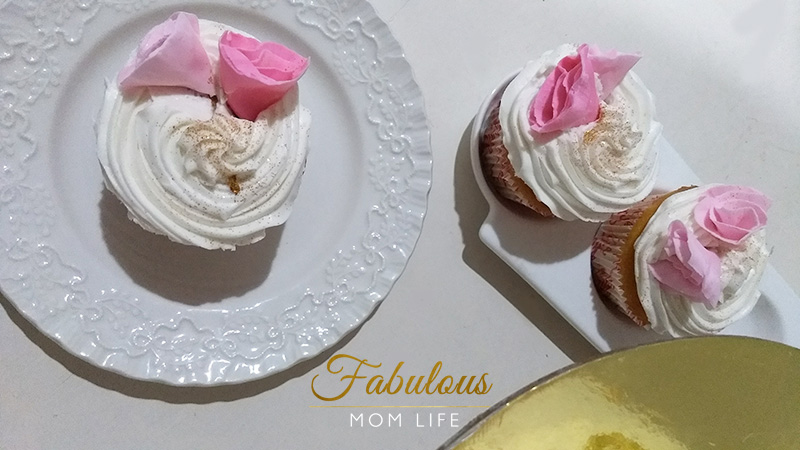 Lessons Learnt
Did I mention we are FIGHTERS? And SURVIVORS? Well, we are. Over the years, there has been no adverse situation that we have not taken by it's horns and turned around. We stood by each other and used our creative abilities to provide for the families while we fixed things. We aimed ourselves with every possible knowledge to right the wrongs and worked endlessly. In about two years, we were able to gain half of our original standing back. By then, we were also in a deep financial rut that took quite a few years to come out of. But we did learn two very important things:
Love Technology – even if you hate it
Never put all your eggs in one basket
So I changed my outlook and stopped shunning away any new technology that comes up. And we also launched several other lifestyle websites so we would have multiple streams of income in case of an emergency. Some of the new ones did well, some did well for a while and then fizzled out and some were failures. None achieved the status that DCW did, but we were able to diversify our work and make better financial plans for the future.
After 13 years of DCW, I finally decided I should try my hand at personal blogging and come out from behind the scenes. So Fabulous Mom Life was born and I opened up my life here. Before this, I was behind the curtains – writing editing, photographing, interviewing, marketing…
A Part of My Existence
So that's a very brief story of DCW and Us. It has been an integral part of my life and I love it and am proud of it just like I am of my babies. Even 6 months before I dreamed up it's existence, I had never imagined myself becoming a Web Entrepreneur – or any kind of entrepreneur really. But once I was in, I realized that this was what I was cut out to do. I am super lucky to have had a partner who believed in me and stood by me through every step. He actually introduced me to computers! Can you imagine our dates took place in Internet Cafes as opposed to coffee shops LOL! He was the computer expert (still is) and it kind of brushed on me and I discovered something of my own interest and passions in the online world.
DCW has given us a purpose, an identity, helped us prosper and turned us into really well-read and knowledgeable people because of the variety of content we publish. At 15 years old, the website is forever young due to the fresh and new content it keeps featuring. There is never a dull moment working for Dot Com Women which is exactly how I had imagined it 15 years ago – that I would never get bored of my work!
It wouldn't be possible to share all that I have leaned about work, working women, working moms, success techniques and work life balance in one post. Hence, the new section about Work which will deal with all such issues. Websites, writing, creating, blogging, effective promoting and last but not the least – Making Money – is an integral part of my Fabulous Mom Life and has finally found a place on this blog. Watch out for a lot of business tips to help you moms succeed, coming up on this blog 🙂