Whether you are a new mom or not, whether you had a C-section or natural birth, whether you are a working mom or a stay-at-home mom, whether you breastfed or formula fed, whether it is your newborn or your teenager keeping you awake – one thing is constant in Mom Life – Sleep Deprivation. A full night's rest is of utmost importance for moms and should not be taken lightly. From wearing a comfy nightsuit to ditching your bra, here are some things that you should wear (and not wear) to get a good night's sleep.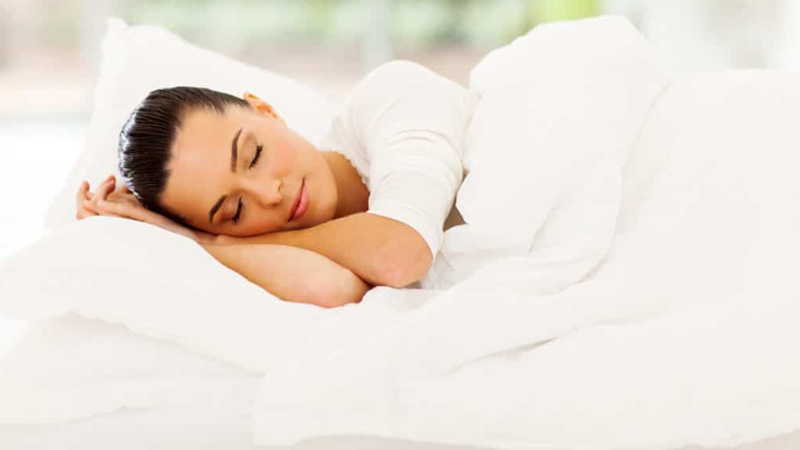 What to Wear
Recent studies actually suggest that the best thing, from a health point of view, is to wear nothing at all to bed. But keeping in mind that my morning begins with answering the door to my maid or the BigBasket delivery guy, and my children waking up at night at the most unearthly hours, I skip that option completely. Comfortable, loose-fitting sleepwear is your best bet.
Pyjamas
Whether mix-and-match pyjamas and tees or a nightsuit available as a pre-matched set, we all agree that pajamas can give us all the comfort we need. For those who prefer light and casual style, pajamas are the best choice. I prefer those made of cotton and with a comfortable elastic or drawstring at the waist.
A night of restful sleep is assured by choosing a night suit of your dreams according to the cuts, styles, colours, patterns that suit your personal style. From cute prints to classic solids and stripes, and every imaginable colour, you are sure to find something you will love sleeping in.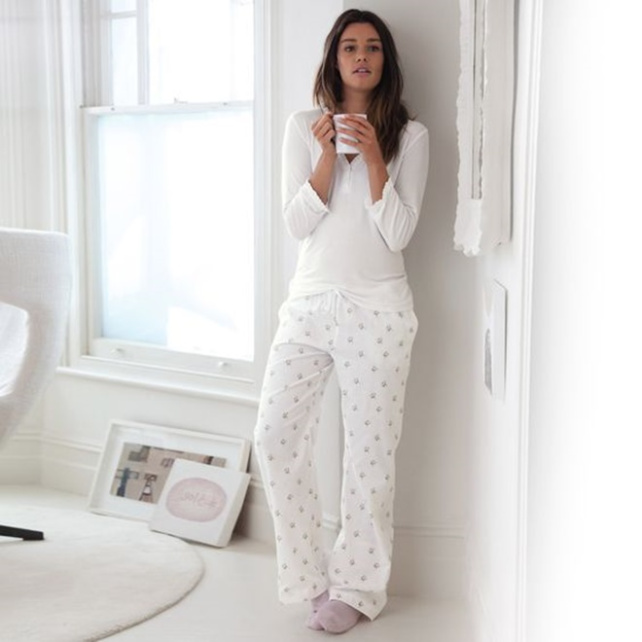 Nightie
The most preferred sleepwear of Indian women has come a long way. It has always been a part of constant debate whether it is about the jokes on the Indian nightie becoming the National Dress of Indian women or the recent news where an Andhra village banned the wearing of nighties during the day.
But no matter what you say, there is nothing like the ease of a comfortable nightgown. Cotton and mixed fabrics are most popular with moms. You also find them in traditional, evergreen prints like batik and blocked. They tend to be much more shapely these days and are even available in maternity variants with easy access for breastfeeding.
Socks
A long while back, it was said that you should not wear socks to bed. The main reason why it was recommended to not sleep with socks was that socks are too tight around your feet and reduce blood circulation. This still holds true and you should never wear tight socks.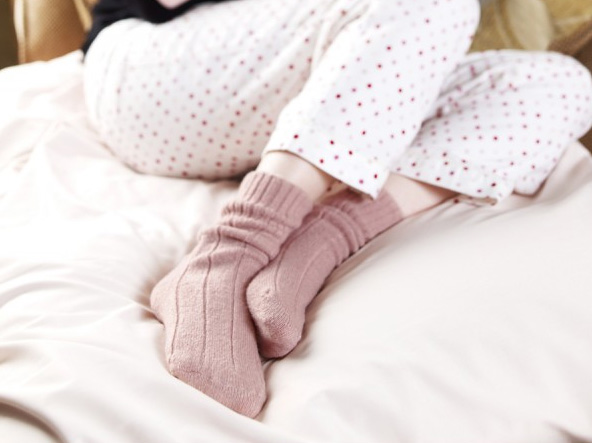 But studies say that wearing comfortable socks to bed is an excellent habit. Research shows that cold feet is the biggest reason you take so long to fall asleep. Wearing socks in bed causes a signal to be sent to your brain that it's time to sleep. Of course, this would vary from person to person and the climates you live in. I go without them on warm nights but during winters and even in an air-conditioned room, I find myself much more comfortable with them. In fact, slapping on some foot cream and covering it with socks is my favourite bedtime beauty routine.
Sleep Masks
More and more studies point to the effectiveness of sleep masks for a good night's sleep. Deep sleep is very important. A tiny light coming from your alarm clock or phone, or your window could trick your brain into staying partially alert throughout the night and depriving you of the required deep sleep. An eye sleep mask blocks all the sources of incoming light and makes you fall into deep sleep quicker.
What Not to Wear
And now that we have taken a good look at the best things to take to bed with us, here's what you need to ditch!
Bra
I know this is a controversial one. Not so long ago, we used to receive the friendly word of caution about sagging breasts or being prone to breast cancer if a bra wasn't worn to bed every night. There were even some 'night bras' invented for the purpose. But (thankfully) for the greater good (and comfort) of all women, all experts agree that you should not wear a bra when sleeping, and not just because of painful straps being uncomfortable. Sleeping bra-less will NOT cause sagging breasts. On the other hand, it might cause other health issues like restricted blood flow, chronic inflammation and oedema.
Undies
Now many of you might already have ditched the bra, but not many are aware that your underwear is not your best friend in bed too.
Tight-fitting panties do not let your body breathe and encourage bacteria to proliferate. This can cause irritation and other infections such as cystitis.
Research shows that it is bad for your health to wear close-fitting underpants when sleeping as increases the chance of infections and worsens the fertility of men.
Non-breathable fabrics
As attractive and sexy as they might seem, avoid lycra or nylon fabrics in your sleepwear. You will not be comfortable because these fabrics are non-breathable and will make you sweat more. Another set of fabrics to stay away from, during bedtime, are acrylic and wool. They are scratchy and itchy and will not give you the peaceful bedtime that you require.
Cotton is by far the most pleasant fabric to sleep in. It is soft, does not irritate and your body can breathe and relax easily.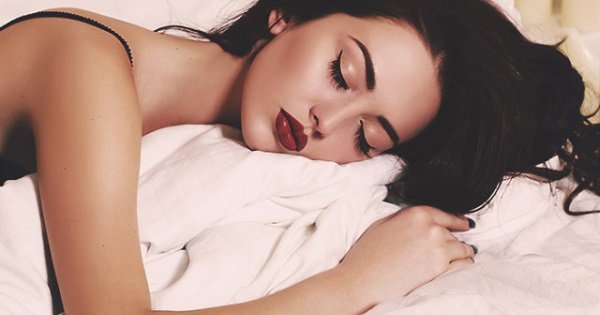 Makeup
Ok, so everyone knows this. But busy moms still tend to overlook the importance of it. And it is all about habit. Once you are in the habit of removing makeup before going to bed, it won't look like a dreaded chore.
Just like the rest of your body, your face also needs to breathe. The layer of makeup will not let it breathe and even more dangerous is your eye makeup finding it's way into your eyes and causing serious irritation. Waking up dehydrated and with puffy eyes will not give you a happy morning and you need to avoid this situation at all times by giving a minute of your time the night before, to completely remove your makeup.