A new year is the best excuse to give yourself the much needed push. Like everyone else, I make my new year resolutions too. This year is a little different though. Today's blog is about some musings on life and my new year resolution.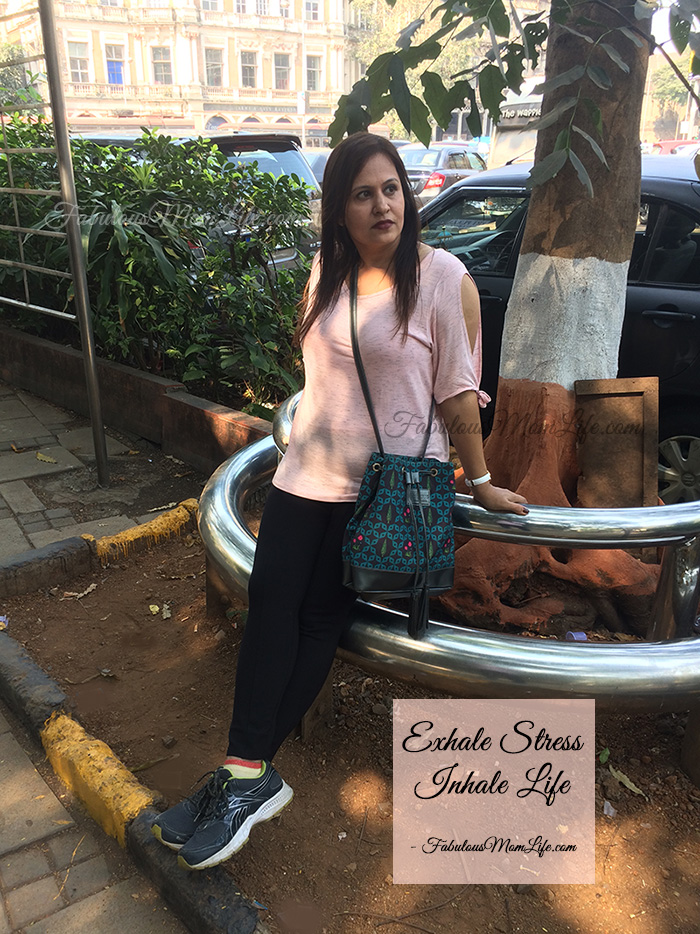 My Only New Year Resolution
Lose weight, travel more, learn something new – these are the most popular resolutions worldwide and have been mine too, for a long time. However, I realized that these are my perennial desires – the change in the calendar isn't going to affect these in any manner. All of them require a lot of planning, dedication and hard work to accomplish. And that is an ongoing process.
But that does not mean I am not ringing in the new year without any resolution. My only resolution for 2018 is
Exhale Stress
Inhale Life
Don't you think a lot of what we achieve or fail to achieve in our lives depends upon how relaxed or overwhelmed we are? Some mornings are perfect because we face them calmly. On others, we lose our calm and nothing feels right. We lose our patience around our family, sacrifice our workouts and diets and jeopardize all our hard work in one second. The only way to stay truly happy is to accept life as it comes.
Mom Life = Guilt+Overwhelm?
Well yes – a lot of it in fact! But does it really have to be? Your attitude in life can change everything. Here are examples of some ways when I consciously choose to think differently.
Guilt When Traveling Without Kids – By letting go and trusting, we actually enable our kids to stronger persons and responsible adults.
Pending Housework – Focus on what was accomplished while the housework was left pending, and you it will seem worth it.
Disagreement – with ANYONE causes my heart rate to go up. Trying hard to keep calm and sleep over it – for at least one night – does the trick always. Everyone is in a place to think things over the next morning and you can have a meaningful and fulfilling conversation. Reacting right away is an invitation to the devil in any relationship.
Stress – Kids' studies, finances, health, family everything can cause stress. It is only up to us to realize that it will never leave us until we make it go. There will always be something to stress us out. It is us who need to understand that God has plans for everyone and everything. We can only do our bit and stop fussing over it constantly.
Anxiety about the future – Stop right there! With a million prayers for a long and happy life, we don't really know whether we will live to see the next day. Enjoy the present!
In short, adopting a more calm and positive approach is the key to living a happier life. So wake up tomorrow morning, soak in the lovely winter morning sun, take a deep breath, exhale all the chaotic thoughts that are cluttering your mind and inhale the beauty of life around you.
To put it in Hindi:
'सृष्टि' कितनी भी बदल जाये,
हम सुखी नहीं हो सकते;
 'दृष्टि' जरा सी बदल जाये,
तो हम सुखी हो सकते हैं!
Happy 2018!