Motherhood is quite different from what most of us have in mind. Of course, you love your baby, but caring for them comes with a whirlwind of emotions. Most newborns have a 50-minute sleep cycle, meaning you'll have to be awake at least 10 minutes every hour throughout the night. This doesn't even include the breastfeeding time and the time it takes for you to fall asleep again. The fact is most new moms struggle with sleep deprivation. Lack of sleep is no fun and it can affect all aspects of your life, not to mention it can increase the risk of postpartum depression. Your baby will definitely sleep through the night one day, but until then, here are a few tips to help you through: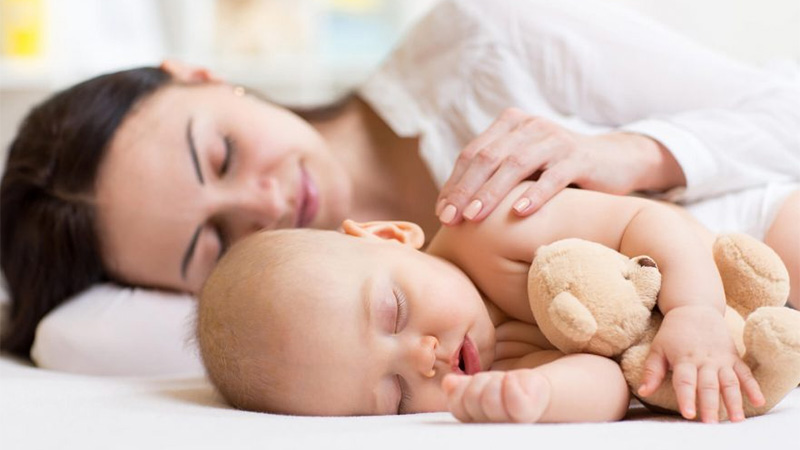 Let Go Of the Guilt
Mom guilt is a real thing, especially for working moms. They feel like any time spent working instead of caring for their children is wasted. If you are not careful, mom guilt can keep you from doing things for yourself (like getting some sleep) with the hope of making up for the time you were away. Sleep is a necessity; therefore avoid feeling guilty when it comes to bedtime. If anything, the effects of sleep deprivation can make it impossible for you to parent well.
Sleep when your baby sleeps
The golden rule of being a new mom is to follow your baby's lead. This means ignoring your to-do list and getting as much rest as possible when the baby sleeps. It can be very tempting to do other chores when the baby is asleep, especially if you have other kids to care for. Everything else can wait; get some sleep because once the baby is awake, you'll have to be awake as well. Even a 20-minute nap can help shake-off the tiredness.
Create Good Sleeping Habits
It's better to teach your child to become a good sleeper as early as possible. Start by keeping them active during the day and then follow a consistent, calming bedtime routine. Create a more low-key environment for the baby at night by keeping lights low, feeding them in a semi-darkened room, as well as using a soft voice and calm movements. This communicates to the baby that it's time to sleep. It's important to create good sleeping habits for yourself as well. This means sticking to your bedtime, ensuring your room is gadget free, and investing in a comfortable bed and a great memory foam mattress.
Clear your mind
From constantly worrying about their newborns to the stresses of work and life, new moms have a lot on their minds. A racing mind that won't slow down can make it hard to relax and fall asleep. Luckily, you can combat this kind of insomnia by practicing relaxation techniques such as mindfulness meditation. Try such techniques a few minutes before bed to focus your mind on the present and keep away all worries. That way, you can get the much-needed rest.
Get Some Help
Caring for a newborn brings joy and excitement, but it can also be overwhelming and exhausting. Even if you are not leaving the house, a little help can go a long way. Ask for help from your partner, friends, and family, or hire a babysitter if you can afford it. And, when someone trustworthy offers to look after the baby, accept the offer and grab some sleep.