Holidays are best spent with your loved ones. Nothing beats being able to spend some quality time together and share happy moments with the most important people in your life. Be sure to grab the chance to travel anywhere and create new and fun memories.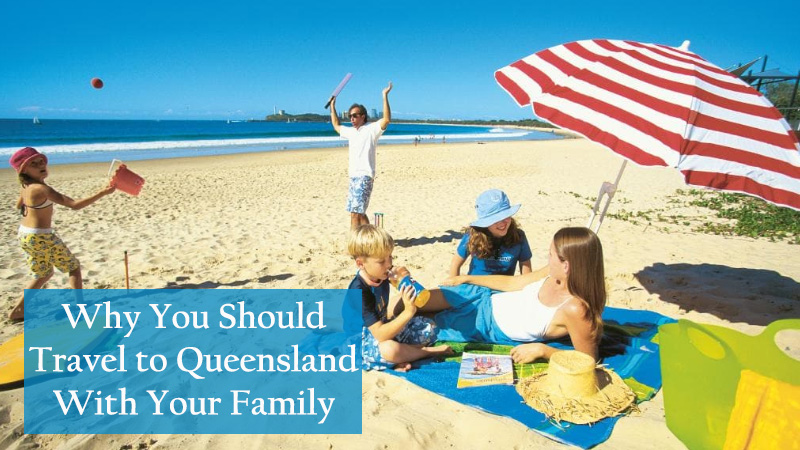 In fact, one of the most family-friendly destinations in the world is Queensland. There are tons of things you can do and see here. Home to various pristine beaches, museums and galleries, lush parks, and the Great Barrier Reef (one of my dream destinations!), this vibrant Australian state offers plenty of activities and attractions perfect for all types of families out there.
Queensland Mommy Nicki Smith shares with us her top reasons why you should visit Queensland with your family soon:
Great outdoors
Explore the great outdoors of Outback Queensland and you will have an unforgettable trip with your loved ones. From the largest sand dunes to the aquamarine waters to red sands, your journey will definitely be one for the books. The spectacular landscapes and amazing national parks are waiting for you to be discovered, so head over the Outback and enjoy your escapade.
Diverse Australian culture
Interestingly, Queensland has a multicultural community that you can get along well with. Immersing yourself here will be a one-of-a-kind experience, especially when you are with your family. Australian culture is easy to adapt to and the locals are friendly. Mingling with them won't be a problem, for they are all nice and very welcoming.
Natural beauty
Take in the stunning natural beauty of Queensland! One thing that this state boasts of is its majestic scenery. Since it is blessed with breathtaking mountain ranges, rainforests, coral reefs, and beaches, you are sure to appreciate nature even more. Seeing a picture perfect view like that of Queensland's is absolutely one of the major reasons why it is worthy to travel to at least once in your life.
Perfect weather
Yet another reason to head over Queensland anytime soon is its ideal climate. Because of the subtropical weather in this state, you will be able to wander around whenever you feel like it. Everyone can easily adjust to the summer heat and humidity, so there is nothing really to worry about. It is also the ideal destination to stroll along the shore and unwind at the beach.
Abundant wildlife
All animal lovers will be thrilled visiting Queensland because of its abundant wildlife. You will see plenty of Australian animals here, such as wallabies, kangaroos, wombats, and koalas. In addition, some difficult-to-spot native animals can be seen in the wild as well. Certainly, you will have a memorable time getting up close with various animals.
Without a doubt, Queensland is a great place to go on an escapade with your whole family. Plan your holiday trip ahead of time and seize every moment while you are here. If you want a fun and convenient travel, do as most tourists do, find a car rental through DriveNow and other car services. This will also maximize your vacation time and will have more places to fit into your itinerary.
Queensland is a perfect place for family vacation, great travel destination, a convenient transport via car rental, its natural beauty, diverse culture, safety, and many more.
So, are you ready to visit Queensland soon?
Work at Home Mom Nicki Smith lives in Brisbane, Australia and loves to travel around her beautiful state of Queensland along with her 3 kids.