"I Cannot Endure to Waste Anything as Precious as Winter Sunshine by Staying in the House"
Nathaniel Hawthorne says the above lines with reference to Autumn but I have taken the liberty to change them. Where most poets romance the white blanket of winter, only Indian romantics know how welcome the relatively cooler Indian winter season is to us!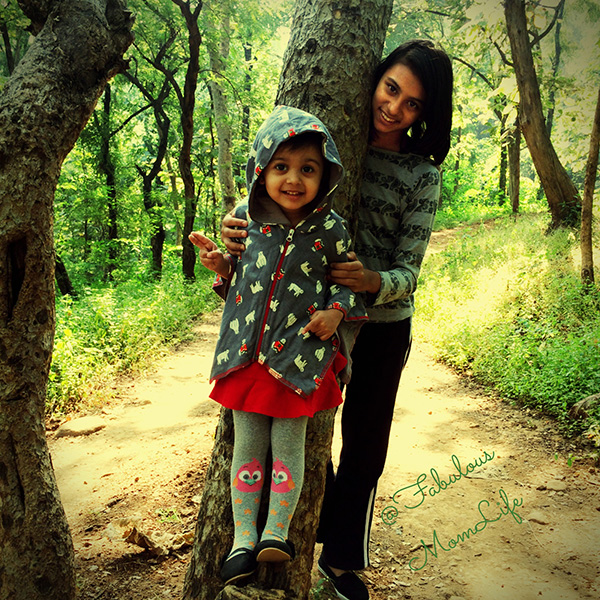 "In the woods we return to reason and faith." – Ralph Waldo Emerson
Finally, the mornings and evenings are becoming cooler! The cold season always beckons to spend some more time in the bed. But once you fight it, you are nothing short of blessed to soak in the fresh winter greenery. As Little Big Brother enjoyed some early morning sports, we set out to experience some nature with the girls.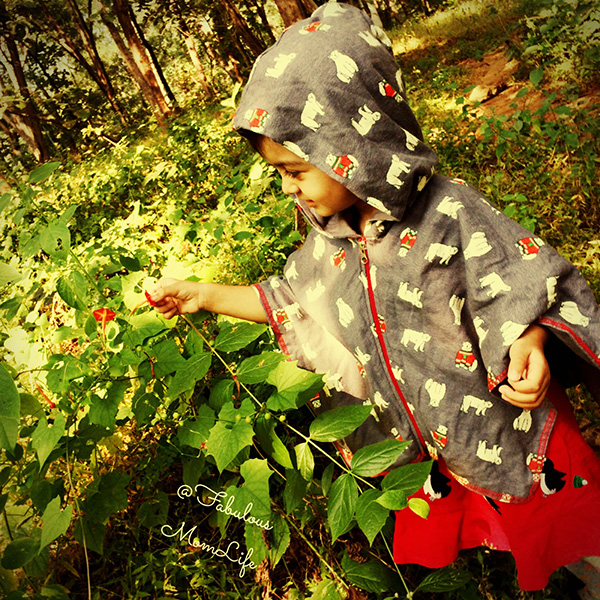 "Any patch of sunlight in a wood will show you something about the sun which you could never get from reading books on astronomy. These pure and spontaneous pleasures are 'patches of Godlight' in the woods of our experience." – C.S. Lewis
Us parents are perpetually busy! But somewhere between making sure our offspring are well-provided for and egging on socially, life is slipping away very fast. Urban kids are in the danger of missing out on a lot of good old fashioned rustic, outdoor fun. So, we made an effort to soak up some moments in nature. Drinking the sunshine and breathing the forest.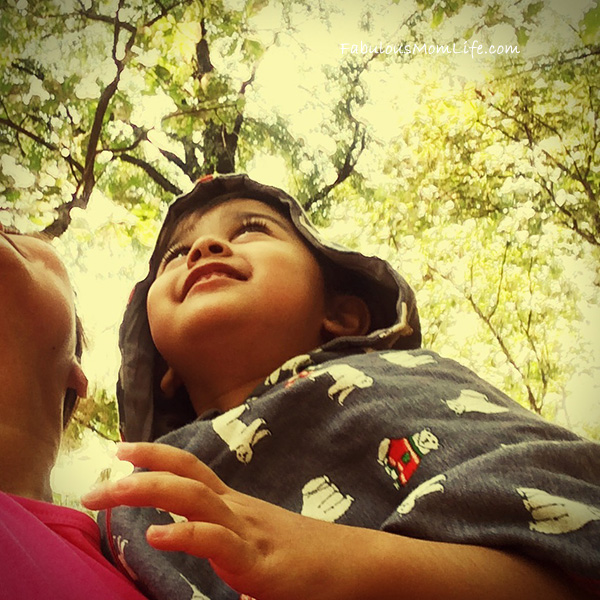 "Do you see that out there? The strange, unfamiliar light? It's called the sun. Let's go get us a little." – Nora Roberts
Decked up in light layers, we wandered about without any agenda. Discovering new sights, feeling nature up, close and personal. While little sis was happy with the number of squirrels she could spot, big sis was amazed at huge spider webs and mesmerized with narrow, winding paths.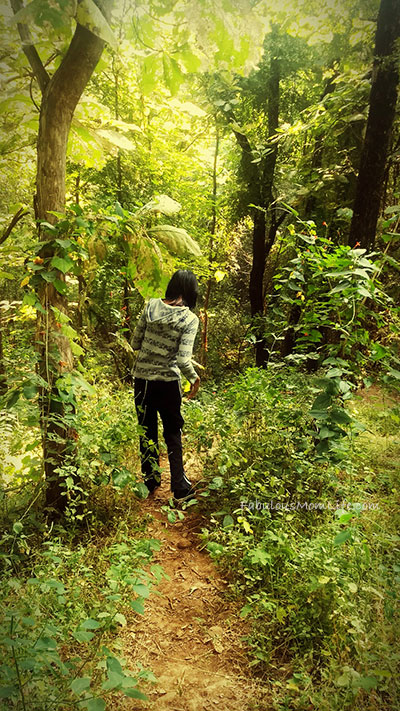 I remember being fascinated by winding paths myself when I was her age – wondering where they would lead to. पगडंडी – my mother had given me the apt Hindi word for such offroad trails when I was looking out of the bus window once. It is true what they say – you get to relive your own childhood through your kids.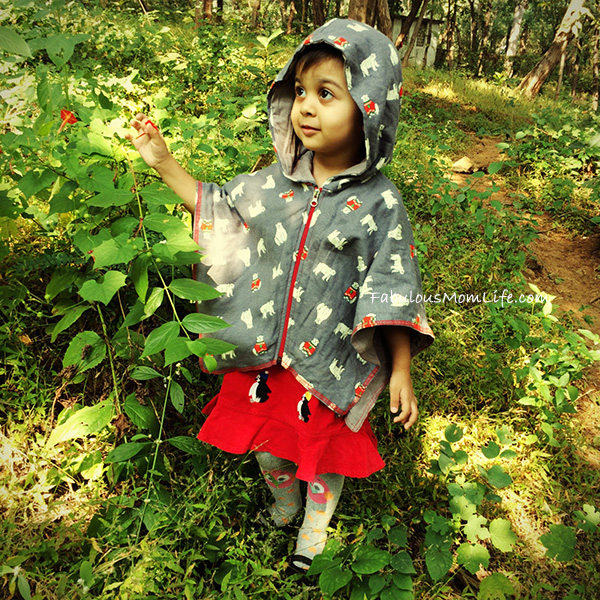 A child's world is fresh and new and beautiful, full of wonder and excitement. – Rachel Carson
On the way back, we stopped to gaze at some more four legged friends. The beautiful chestnut colored horses nibbled away at the grass contently but not before they gave us a good look. That made Lil Sis even more thrilled and she came back with tales of how the horses looked at her as opposed to how she watched the horses.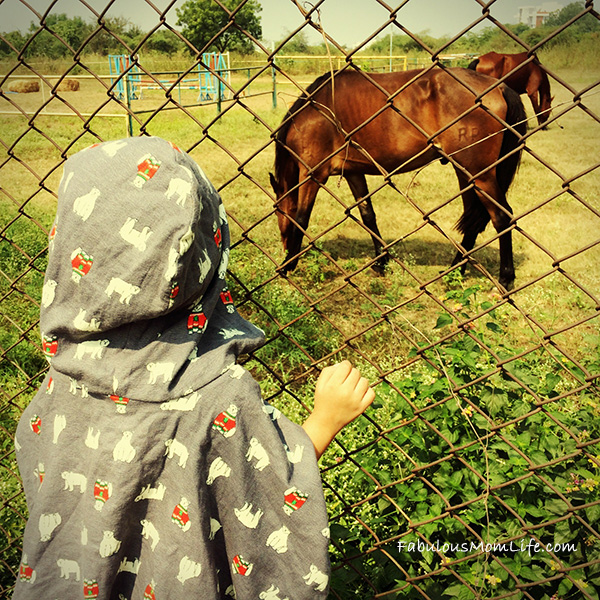 "We have such a brief opportunity to pass on to our children our love for this Earth, and to tell our stories. These are the moments when the world is made whole. In my children's memories, the adventures we've had together in nature will always exist." – Richard Louv
Outfit Details:
Lil Sis:
Grey Christmassy Polar Bear Print Poncho Top from My Lil Berry
Red Penguin and Snowflake Frock from Bonnie Jean
Grey Leggings from Aliexpress
Big Sis:
Grey Hooded Top from Lee Cooper
Black Trackpants from AJIO