Did I mention I live in one of India's hottest cities? Well, I do! And we don't really need an excuse to go out for ice-cream for most part of the year, except for a month or so of winter. But the real summer is a great season to enjoy frozen desserts! And one such hot afternoon, Mommy and her girl gang decided to check out the cool new place in town – House of Caffeine, which is famous for it's delectable and overloaded freak shakes!
We decked up in Coordinating outfits from Eva Creations who custom-created each outfit for us! Here are some pics from the visit.
Lil Sis loves the mention of the word 'restaurant' even though all she eats is French fries mostly. Maybe, cheese pizza too but everything else is too spicy for her. But she is crazy about 'visiting a restaurant'. So, French Fries were a must. And topped with cheese sauce, all my kids love it!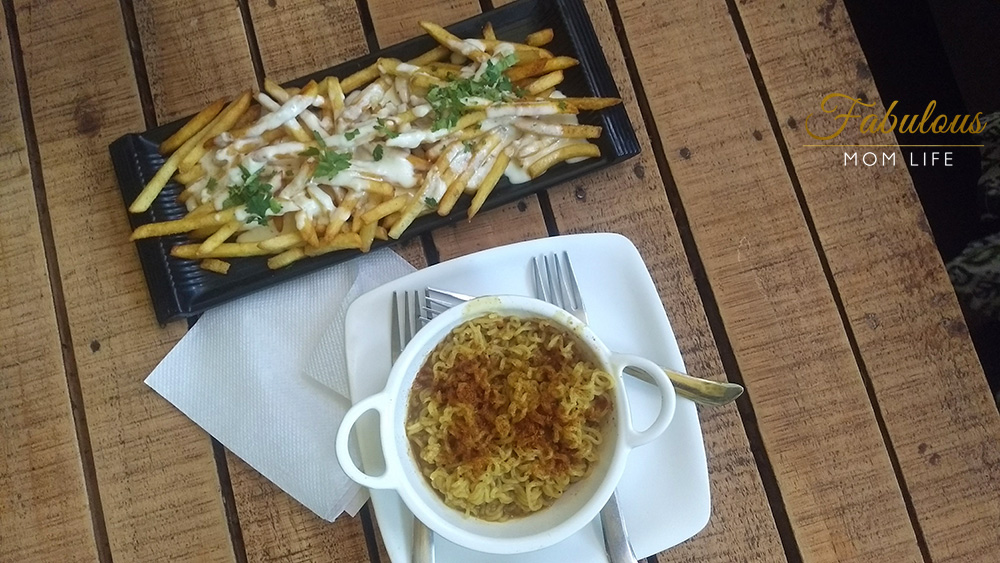 And 'Maggi'! Most restaurants have 'Maggi' instant noodles on their menu which is surprising, The last time I had Maggi other than at home, was in the snowy region of Manali where nothing else is available!
And then arrived the first Freak Shake – Death by Chocolate! The waiter recommended this one as their specialty and we had to have it! It had so many types of chocolates in it. The kids had fun recognizing each one. There were brownies, oreo, kitkat, gems, Dairy Milk shots….
The Freak shakes were beautifully presented with the rolled wafers and the brownie on top. Alas, with a toddler as active as Lil Sis, in a few minutes of the shake being placed on our table, it got knocked off! The brownie went flying along with the cream and the 'Gems'. We spent the next 5 minutes cleaning up and the restaurant staff quickly rushed to help.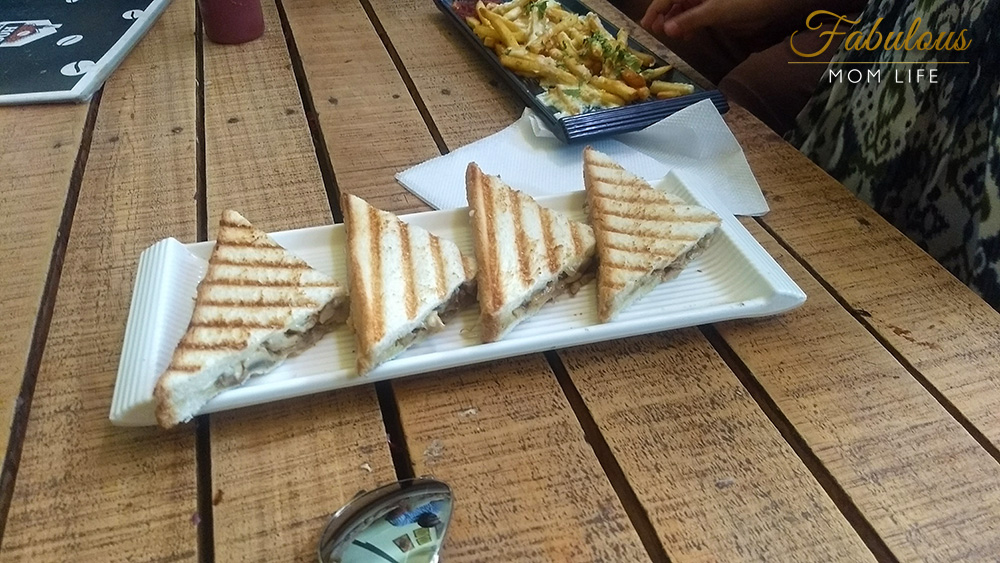 I ordered Mushroom sandwiches. They were so delicious I still dream of them.
I could go back just for these!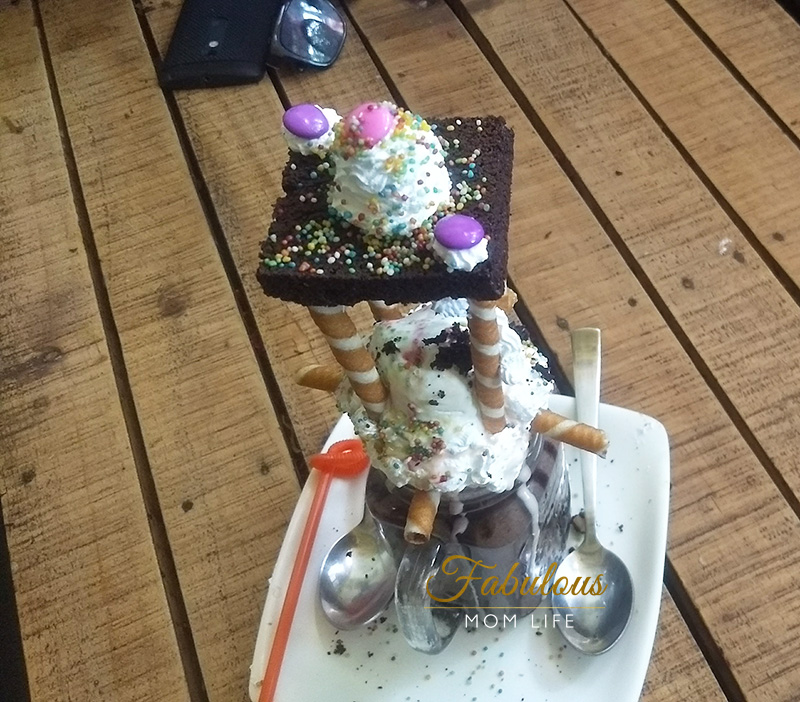 More sweetness followed with another Freak Shake – Brownie Freak Shake. It has chunks of brownies inside the shake too.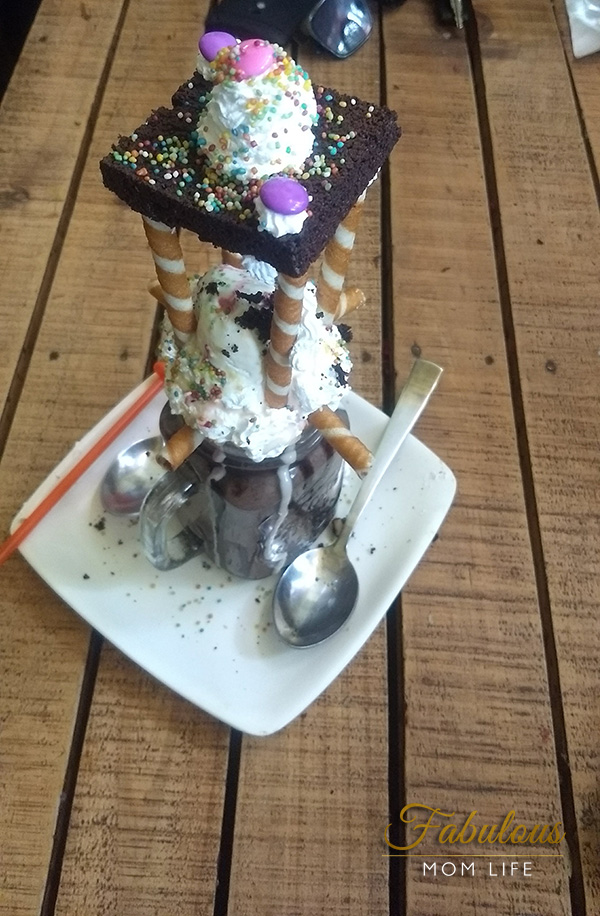 This time we were careful with the brownie!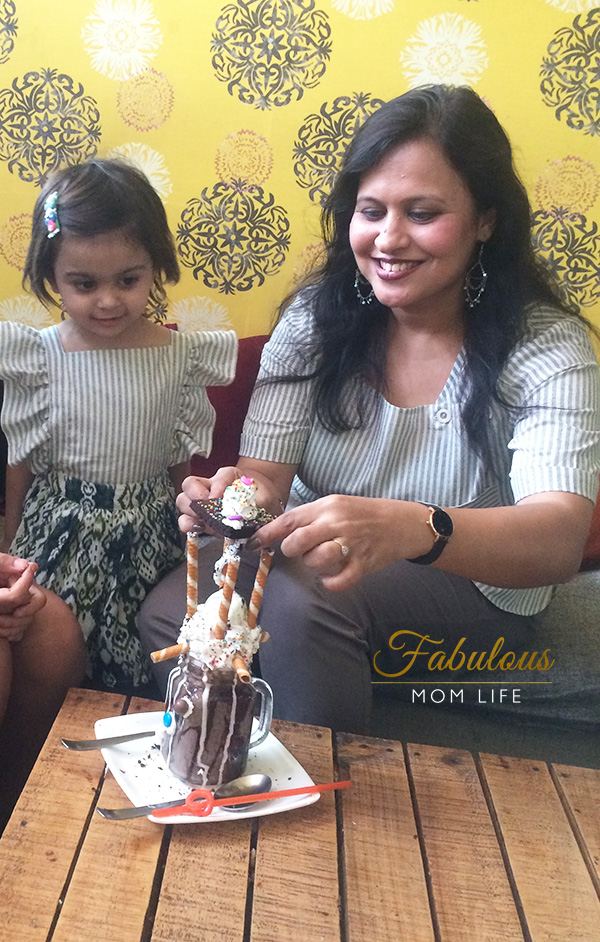 The brownies were delicious, but a little dry and thin. I suppose they were made that way so they could sit on top of that structure. A moist and dense brownie wouldn't hold. The girls loved them anyways!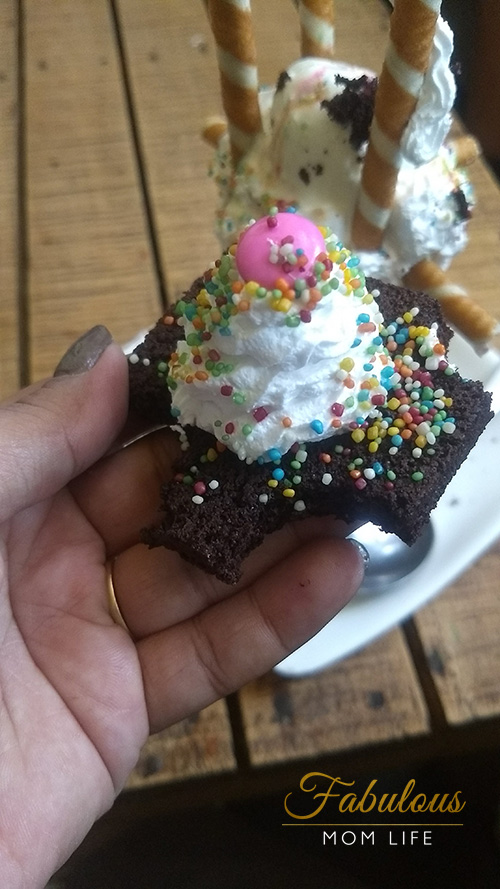 The shakes were 'loaded'!!! You could eat them, drink them and just ogle at them.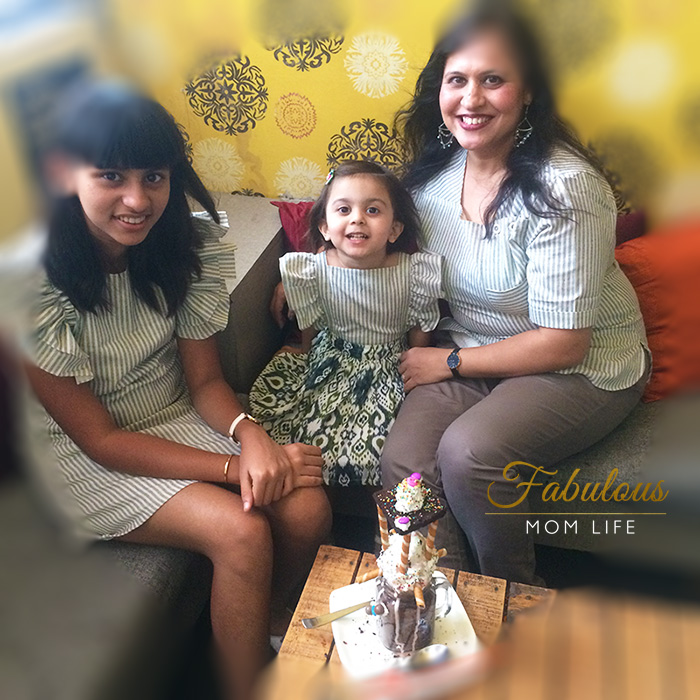 After all that chocolate, we tried a fresh and fruity Freak Shake…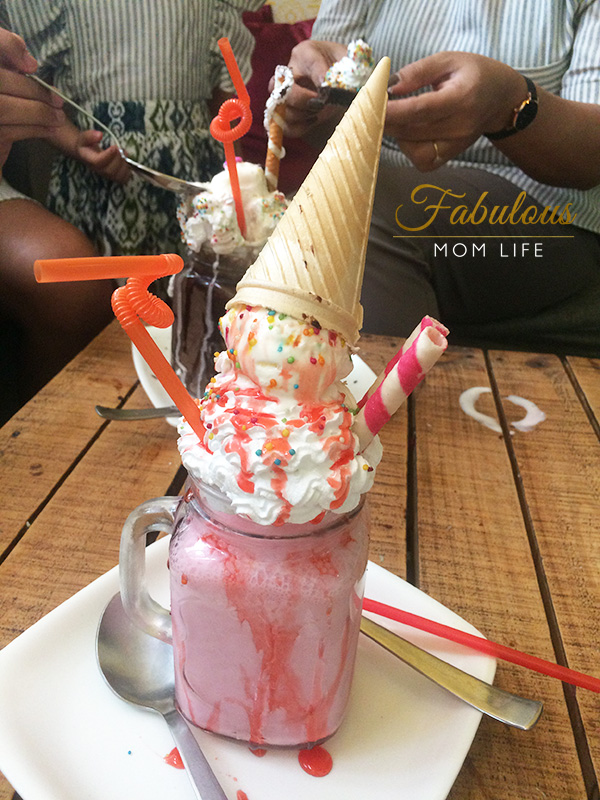 … the Strawberry Freak Shake. It was so cool and refreshing and looked pretty in pink with the ice-cream cone on top.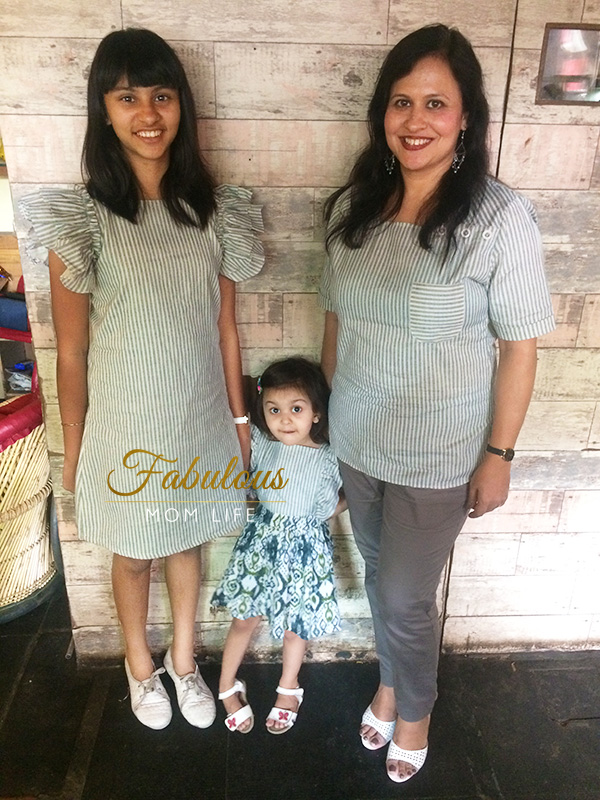 House of Caffeine Review
House of Caffeine is housed in a relatively small space. They have an outdoor seating area (first pic) which is pretty but not practical during hot Nagpur afternoons, of course. The decor was neat, but nothing much to speak about. The seating is mostly low and cozy. I loved the wooden tables.
Everything that we ordered was yummy and very well presented. Each dish looked inviting and was made to perfection. Yes, we would definitely go there again just for the shakes and the mushroom sandwiches!