Some places are simply meant to enjoy as a family! The newly opened Urban Waffle chain of eateries is one such place. Friendly and cute, this place is a must-visit for waffle-lovers who like to experiment. Both kids and grown-ups are going to find plenty to love. Here's a review from our fabulous foodie family 🙂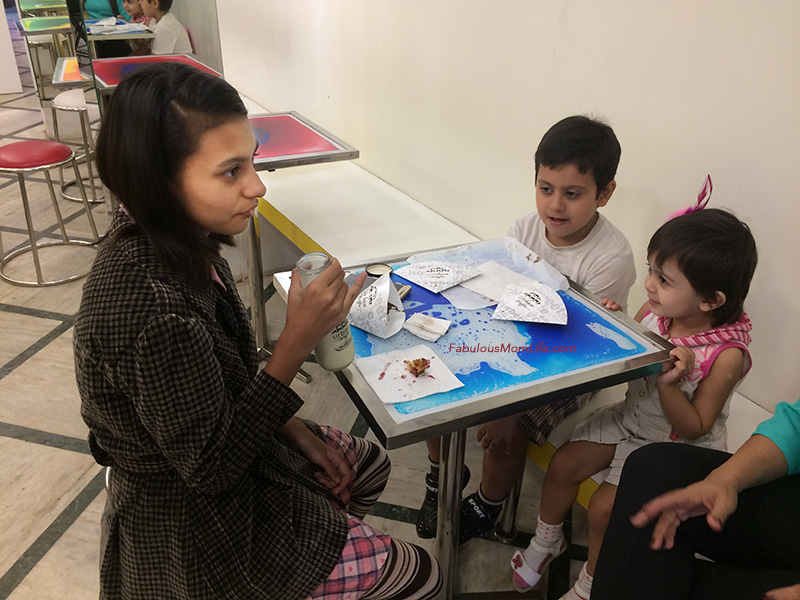 My daughter is a BIG waffle fan. But her waffles remained limited to plain waffles and maple syrup. It was time to change her definition of waffles as she knew it!
Andintroduce waffles to the youngest member of the family. A visit to Urban Waffle in Nagpur was the perfect excuse to eat out for the family.
Sweet and Savory Waffles!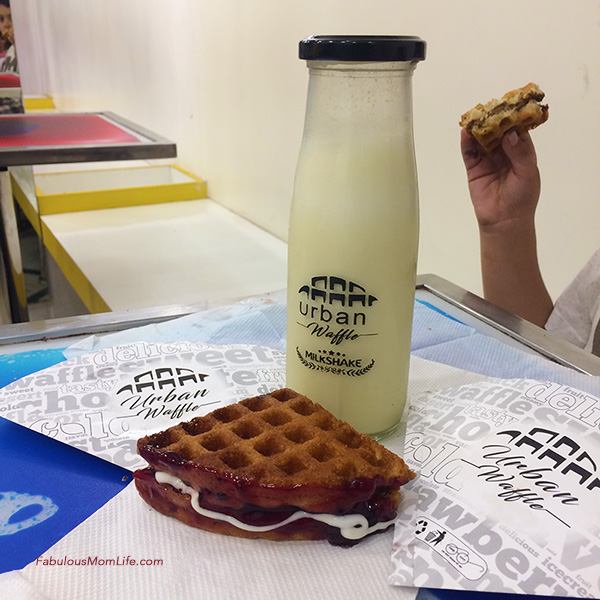 Urban Waffle outlets have launched in Mumbai- Kandivali, Kalyan, Ulhasnagar, Ranchi, Surat, Ahmadabad and Nagpur. They have a specialized waffle menu, which serves not only sweet waffles but an appetizing range of savory waffles and some amazing milkshakes.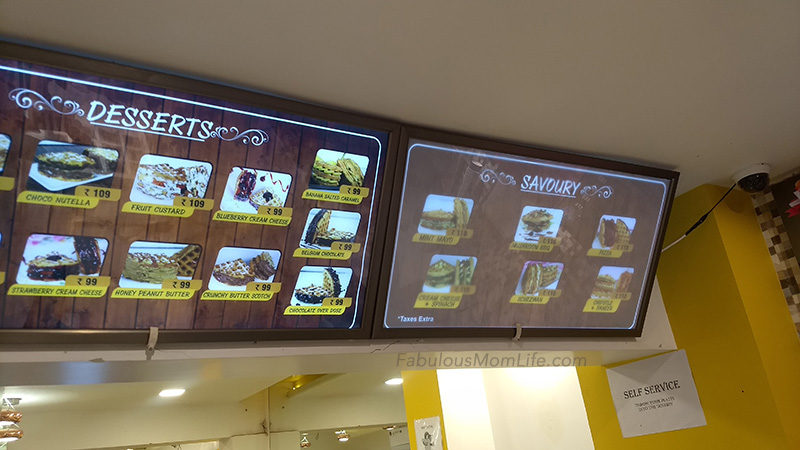 Unfortunately, the savory waffles were yet to be launched in Nagpur when we visited, but we enjoyed the heavenly dessert waffles very much!
We ordered:
Blueberry Cream Cheese Waffle
Choco Nutella Waffle
Belgium Chocolate Waffle
Kesar Dryfruit Milkshake
The kids enjoyed the chocolaty waffles and were heard arguing over Choco Nutella vs Belgium Chocolate. As is always the case, they fight over 'their' flavor being the best 🙂 Daddy and I loved our Blueberry Cheesecake.
Fresh Waffles
The waffles were prepared fresh right in front of us in their open kitchen at the counter.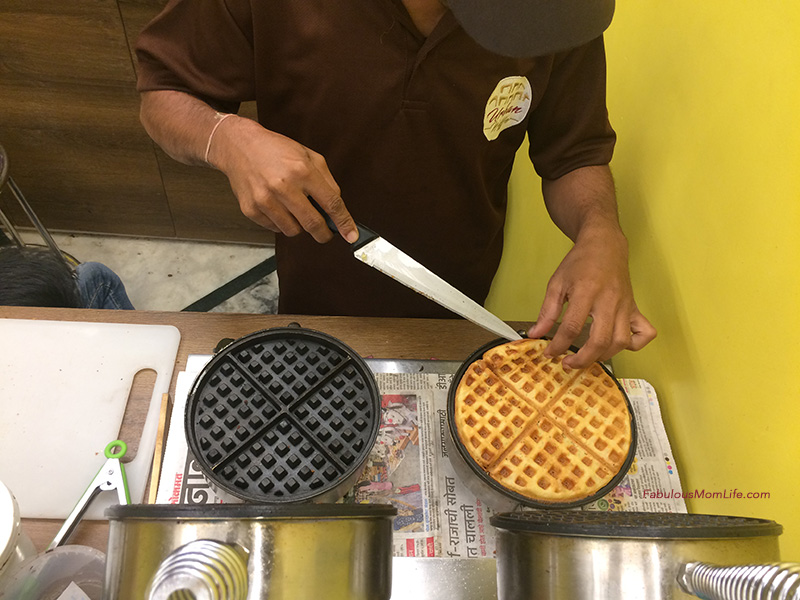 The kids loved peeking in and ooh'ed and aah'ed upon seeing the freshly prepared waffles coming out of the waffle iron.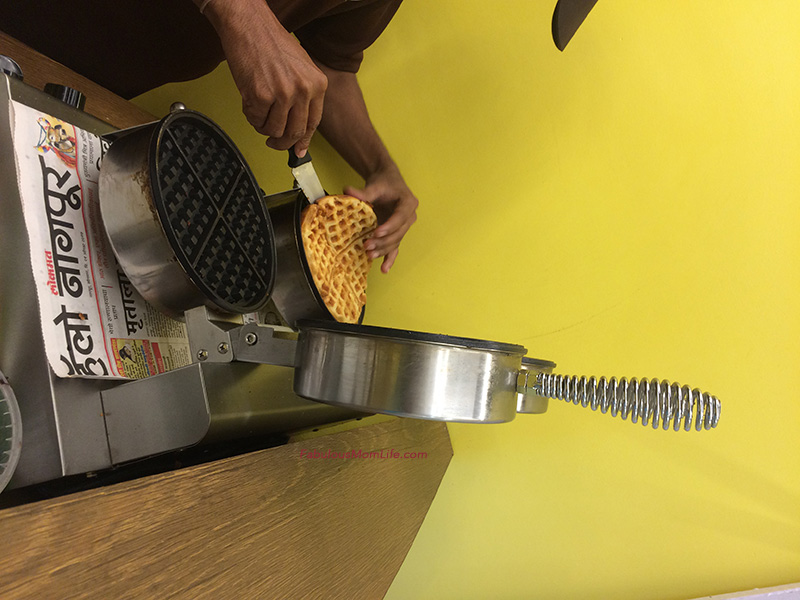 The courteous and friendly staff were eager to know how each waffle was liked by the kids 🙂
Fun Tables
Urban Waffle outlets throughout India have a fun and friendly ambience.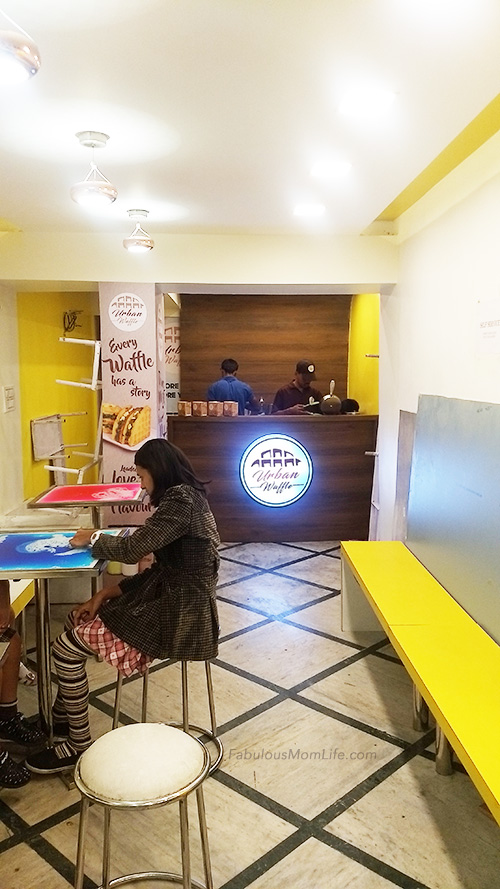 What the kids loved most (even better than the waffles, if I believe them) is the fun tables!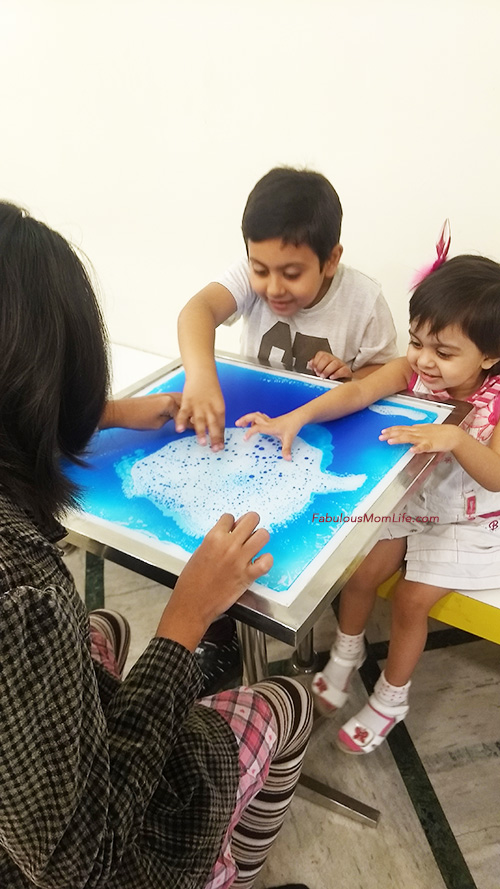 The tables are filled with bright colored liquid of some kind that moves as you press and move your fingers along. The tables kept the children busy until the freshly baked waffles arrived.
Great place for a Quick treat!
We also got waffles packed to take home for Grandpa and Grandma.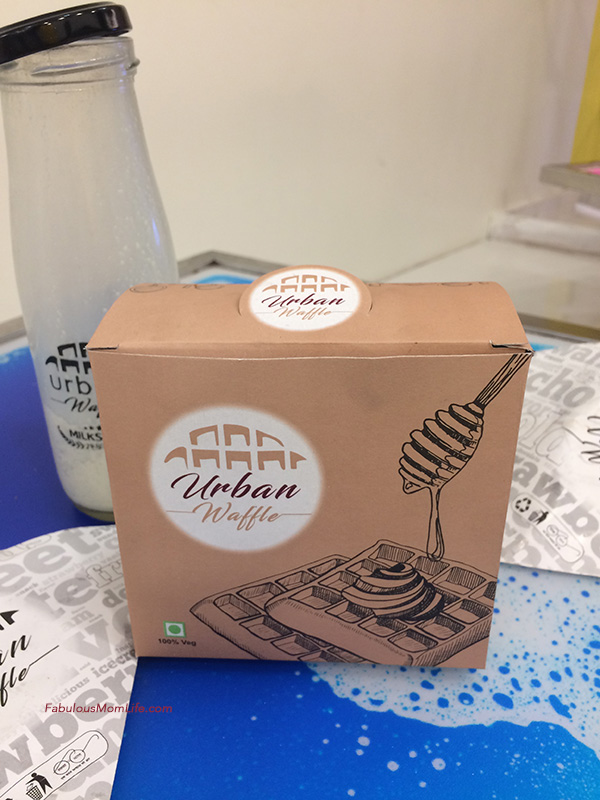 And I didn't stop lil sis from doing some chocolate licking lol. Nobody would want to waste that scrumptious chocolate!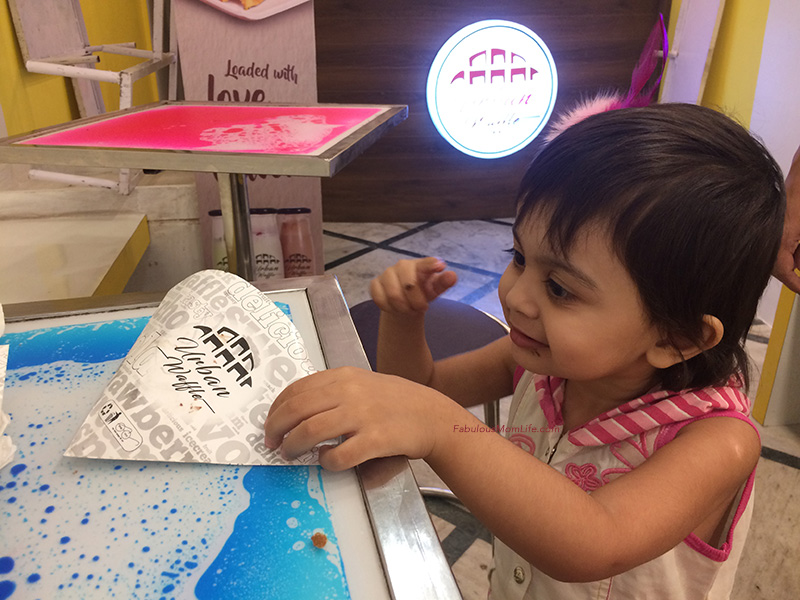 All in all, a fun place with child-friendly options to eat!