I am a sucker for pretty bottles. I can buy anything if it comes in a pretty bottle and if it's something from the brand of Revlon, I probably wouldn't think twice about buying it. And so I bought a sweet little bottle of nail polish about which I will tell you in today's Revlon Parfumerie Scented Nail Enamel review.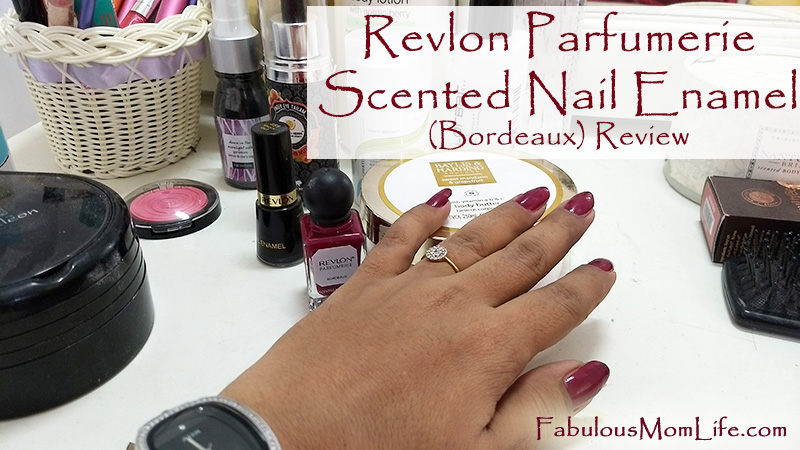 The Revlon Parfumerie scented nail enamel has been going around for quite some time now. I wonder why it took me so long to try it. I am not the biggest fan of Revlon nail paints but I don't dislike them either. But in all honesty, the cute bottle made me go for this one
Revlon Parfumerie Scented Nail Enamel – Bordeaux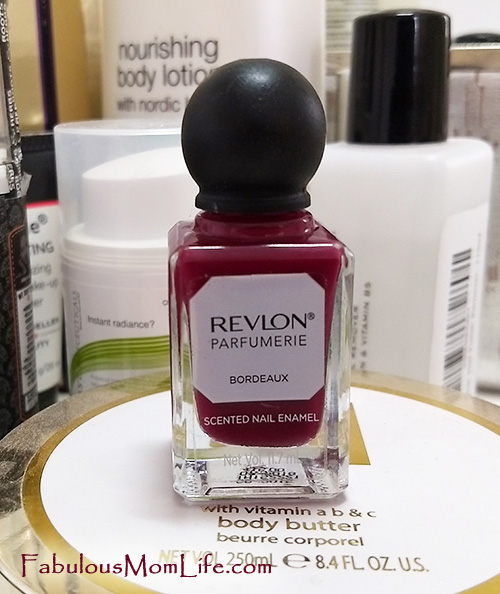 Revlon Parfumerie Scented Nail Enamel is the luxe version of your average nail polishes. The nail polish is not only packaged in a very French Chic bottle, but it also perfumed! I chose the shade Bordeaux as I needed something to replace my classic – 'Maroon'. No matter how much we Indian women love or hate dark shades, some are a staple because they go with Indian wear, sindoor and bindi. I was tempted by other shades but I was in need of a similar shade, so I chose 'Bordeaux'. Bordeaux is actually a place in France renowned for it's wine. The color of the nail polish resembles the deep French wine shade which also resonates with classic Indian ethnic wear colors.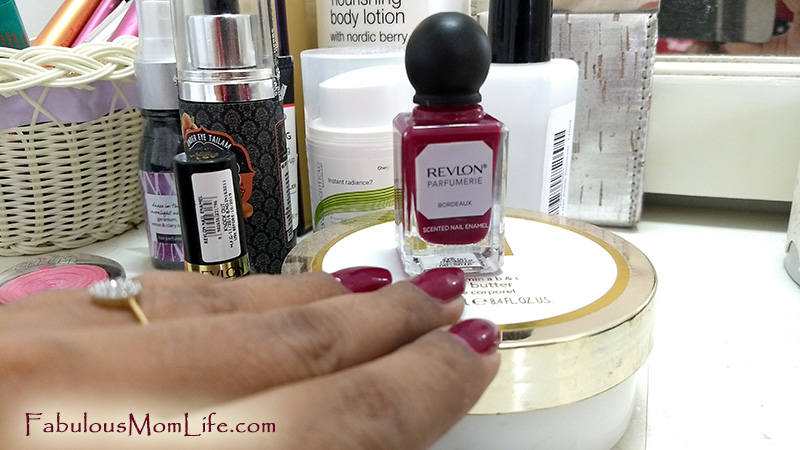 Now the perfume part of it really appeals to me. I love my perfumes and if the scent is perfect, which it is in this case, I love perfumed products. The nail polish has a faint fruity scent and feels wonderful every time your nails come close to your face. In fact, the nail polish bottle itself looks like a miniature perfume bottle!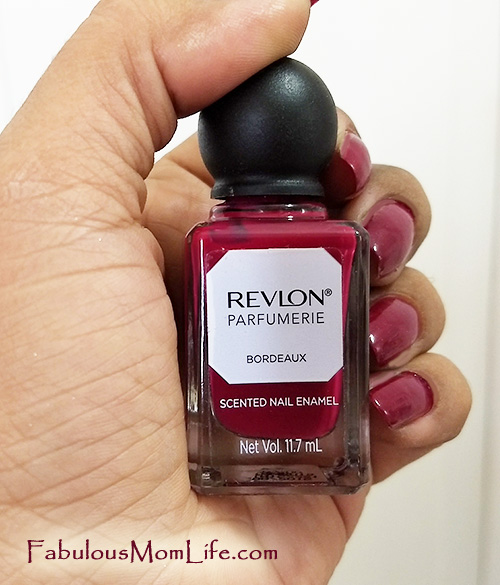 Other than the lovely bottle and fresh, fruity fragrance, the nail polish itself is very well pigmented. I applied two coats of nail polish to get this look. I am not fond of thin nail paint brushes which all Revlon nail enamels have. They are not so bad, but I have seen better applicators. The nail polish is also not very quick drying and needs some time between coats.
Price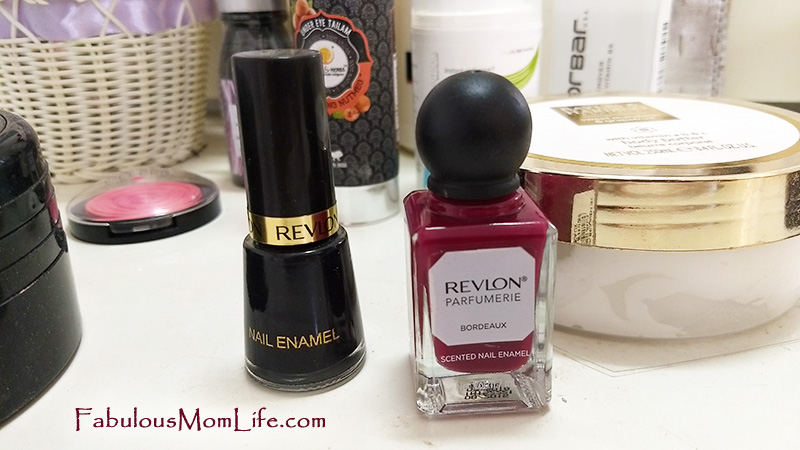 The Revlon Parfumerie Scented Nail Enamel is expensive when compared to regular Revlon Nail Polishes and much more, when compared to Maybelline. The bottle contains more quantity, though. For a bottle of 11.7 ml, it is priced at INR 378 as opposed to my last bottle of Revlon Knock Out which was priced at INR 152 for a bottle of 8 ml.
Whether or not you are into Revlon, the Revlon Parfumerie Scented Nail Enamel range is definitely a must-buy for those who, like me, love pretty bottles and perfumes 🙂