I loved dressing up dolls as a child and I still do! The only thing better than shopping for a new outfit for myself is shopping for my girls. Now that my youngest is a toddler who can show off a lot of outfits, I am having a blast shopping for her. The summer months have quite a few occasions for dressing up lined up, so I was putting together some toddler girl party fashion outfits for her. Sharing some of them with you.
Sequined Black and Fuchsia Dress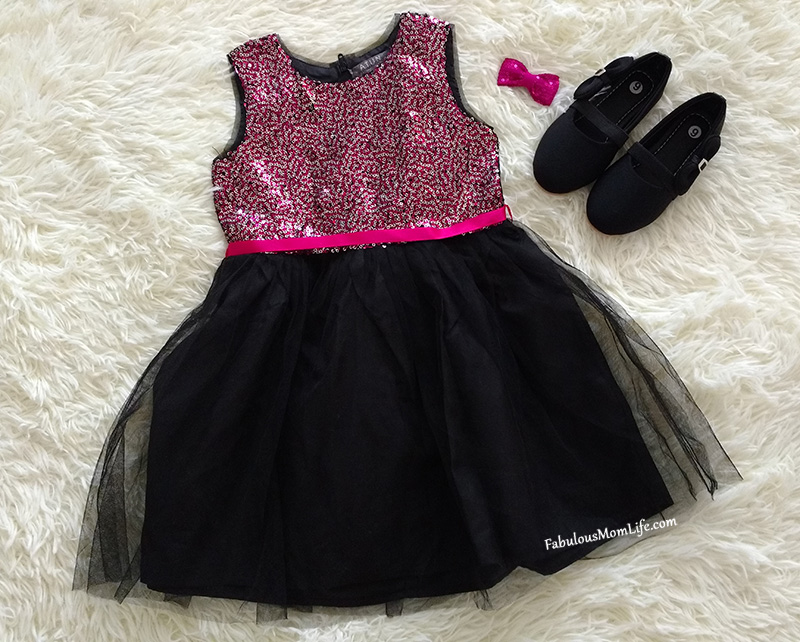 Sequins are a party fashion essential – for everyone! This gorgeous dress has a bodice of fuchsia sequins and a skirt of black tulle net.
I pair it with these Black, Side Bow Ballerina shoes or gold shoes seen in another outfit below.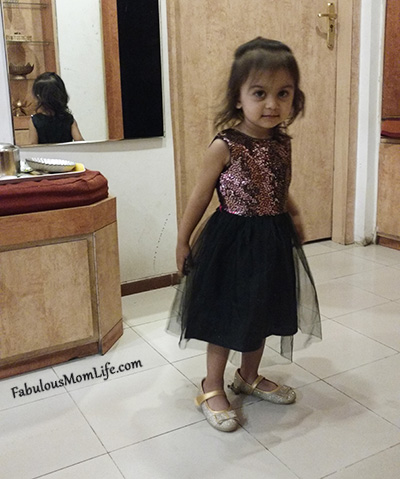 Once the kids are ready and jumping about at a party, there is hardly a chance to click a decent picture…sigh!
Dress: A.T.U.N (Hopscotch)
Shoes: LCL (FirstCry.com)
Bow: Dchica
Indian Ethnic Embroidered Pink Dress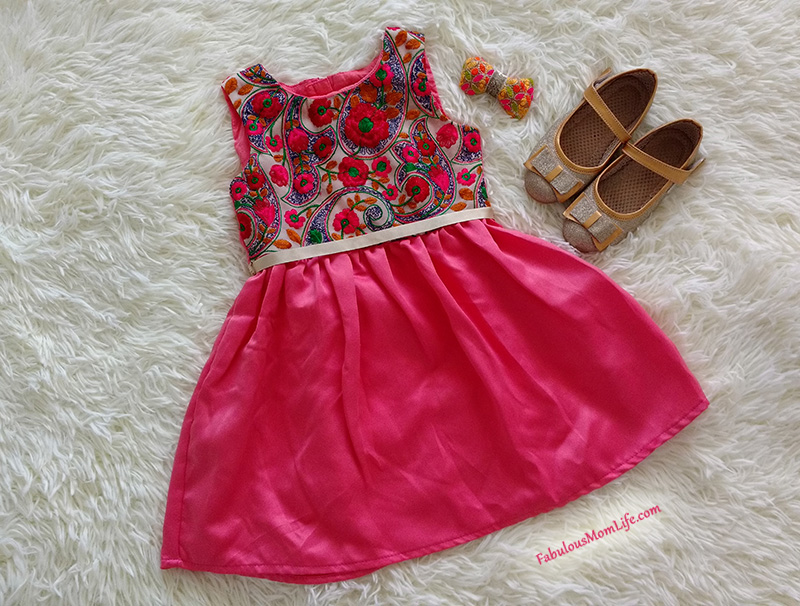 Another gem by A.T.U.N! This was my daughter's 2nd birthday dress. I am so in love with the ethnic Indian touch. Lehengas can be fussy for toddlers. I love the comfort of this dress and the Indian touch it gives with the rich embroidery.
I even managed to find an ethnic hair bow for her to wear with the dress! The glittery dull gold Mary Janes look perfect with the dress.
Dress: A.T.U.N (Amazon.in)
Shoes: LCL (Hopscotch)
Bow: Dchica
Brown 'Hand Me Down' Fur Dress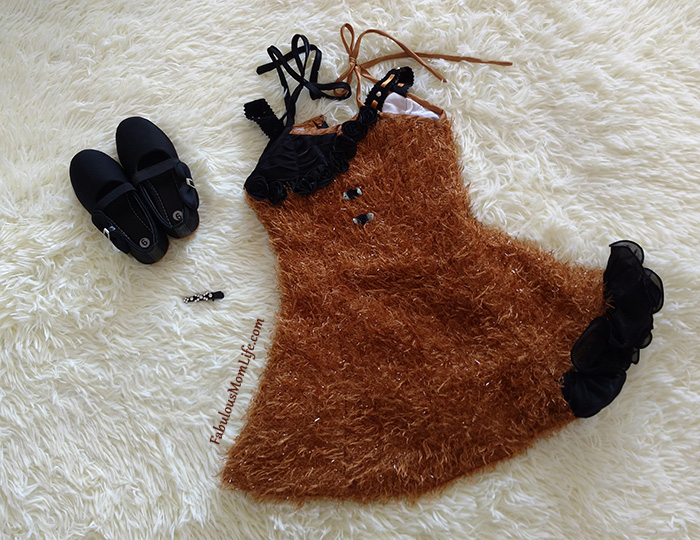 Can you believe this dress is 11 years old? It was gifted to my eldest daughter by her aunt, that is my sister. All these years later, it made my heart flutter to see her little sis wearing it!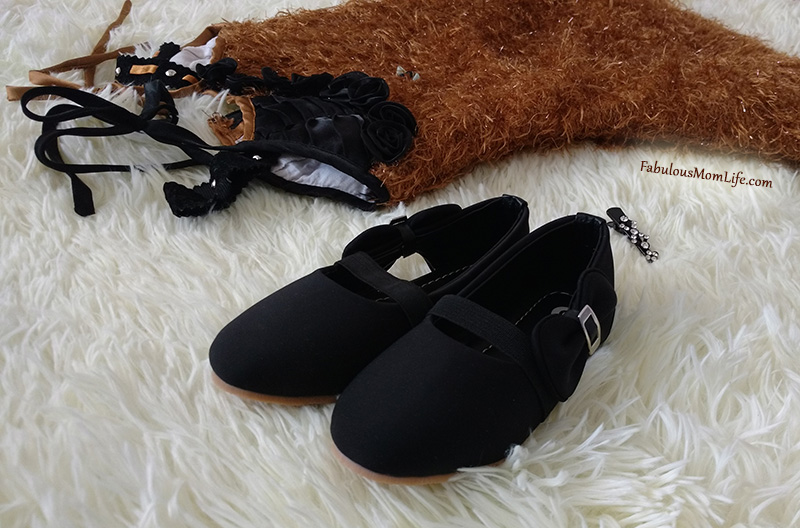 As always, low lighting, tired mom, restless kids – no good picture to share of her actually wearing it!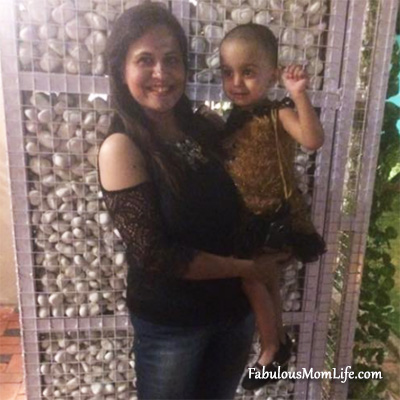 Dress: Pre-Owned
Shoes: LCL
Black Studded Clip – Pooja Accessories (Hopscotch)
Pink Net Overlay Dress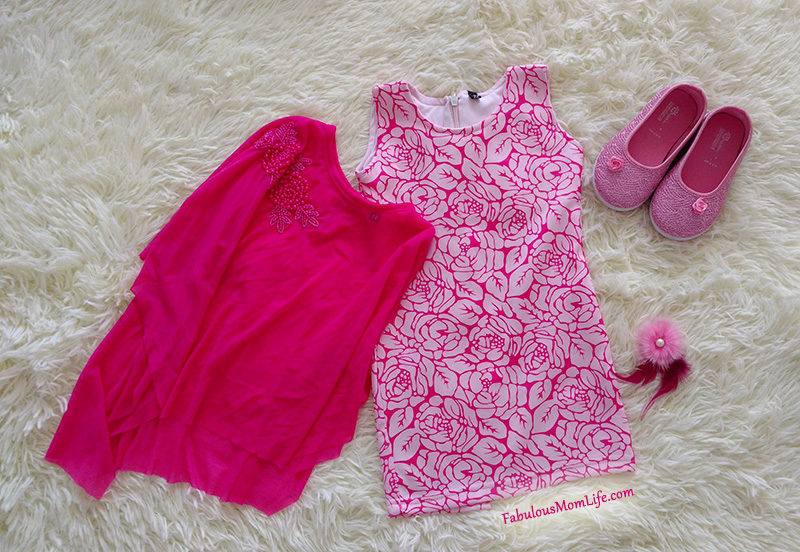 This fashionable set was a gift from my dear friend. The net overlay is a separate kaftan style top that goes over the floral printed straight fit frock. I love, love, love this dress but am not sure how my daughter will hold the overlay. She is yet to wear it. Let's see how it goes!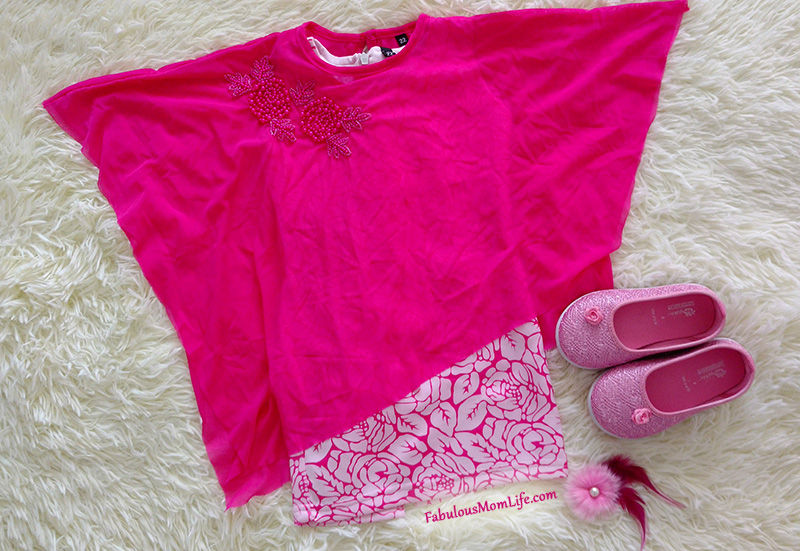 Dress: Gifted by a Friend
Shoes: Fuel, FirstCry.com
Hair Clip – A Shop, Hopscotch