Shopping for gifts can be considered my hobby and expertise…lol! If you are struggling to find some unique gift ideas for your daughter or her friends or any other girls on your gift list, I am sharing a favorite recent find – Perfico! I found some cute personalized Bhai Dooj gifts for girls on this personalized gifts portal.
Gifts for Girls!
Until last year, I used to be stumped on what to give my growing daughter. She had outgrown everything I was used to shopping for her. And her wishlist had all expensive stuff hardly some of which was available in India – YouTube effect! But I am suddenly seeing a big change in the Indian market – many of them are focusing on these 'juniors' now! From clothes to gifts, there is now plenty available in India for teens and preteens.
And personalized gifts – the best of them all – have come a long way from just Mugs with your pictures on them! How many picture mugs can you possibly want, right? I found some interesting gifts for my girl on Perfico. In fact, some of them would have been great for her birthday last month. Their personalized passport holder and luggage tags would have gone perfectly with our 'Around the World birthday party' and been the best gift for the birthday girl! Check out all their birthday gifts for girls while I share what I chose for this Bhai Dooj.
Our Chosen'Teensy' Bhai Dooj Gifts for Girls – Personalized Jewelry Box and Compact Mirror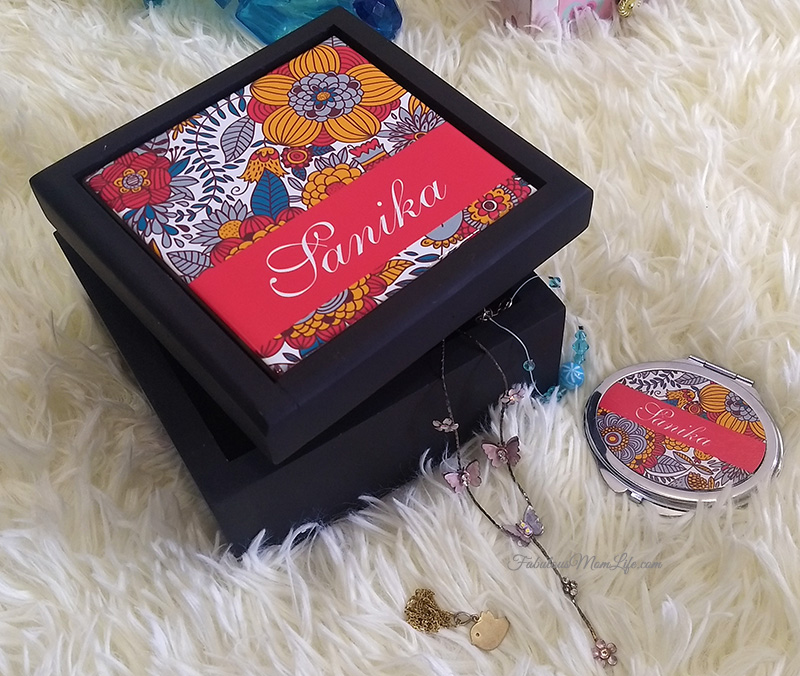 After a moment's confusion between a personalized wallet and sling back, and some misgivings on missing out the passport holder and luggage tags for her birthday, I finally chose a personalized trinket box and a pocket mirror! Any girl would love a set of such personalized pretties. I know I would!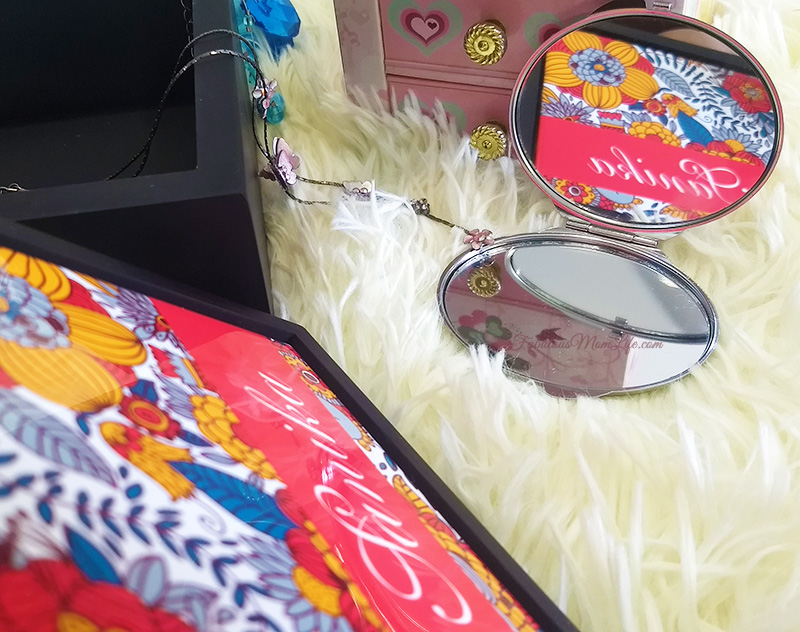 I actually chose the compact mirror first. My daughter has 'always wanted one' to quote her. Even when she was just in middle school, she loved to keep an old one of mine in her little purse. But this one – personalized with her name – is going to be welcomed with great enthusiasm. At this point, I want to write about how quickly she is growing up but you are probably tired of hearing that LOL so I will stick to the topic for the day!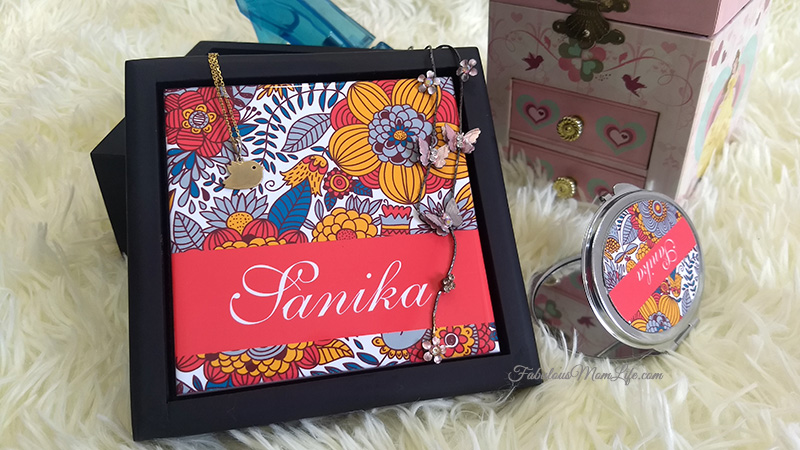 The jewelry box is just perfect for her growing trinket collection! It is a wooden box 5.25 inches in size and has a ceramic tile on top. It is a sturdy and spacious box and is larger than what it looks like on the website. There are a number of designs you can choose for the tiled top. I was spoilt for choice but finally went in for this floral design because it was also available for the pocket mirror. They make a perfectly coordinated set together!
I am more than happy with my purchase and I am quite sure she will be too. I might even get another set for my cousin and I have certainly not forgotten the passport covers! These personalized girly gifts could be a great addition to my list of Raksha Bandhan gifts for sisters too. Do check them out and share with me your favorite gift ideas for girls 🙂