Why Fit in When You Were Born to Stand Out?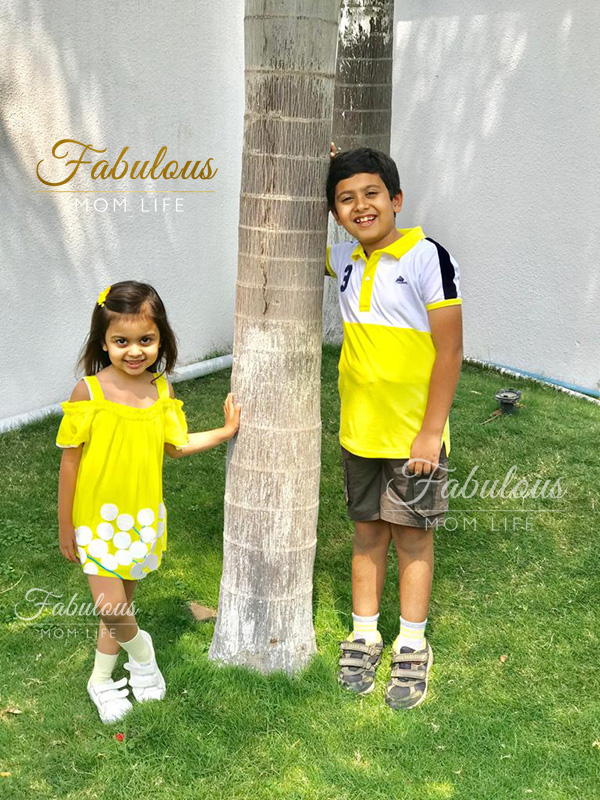 Eye catching colors, elegant designs and clean lines – Cherry Crumble California brings to India the classic American fashion. My international kids clothes shopping has reduced drastically with Cherry Crumble bringing the adorable Californian style to us.
Cherry Crumble California Spring Summer 2019 Collection
What is the first thing that comes to your mind when you think of California? 'Sunny California' from the song of course! I think of their perfect golden summers and outdoorsy life. And these were also my first thoughts on seeing the Cherry Crumble California Spring Summer 2019 Collection. It was a tough selection, but I went in for the brightest and sunniest of them all – a Yellow top with dreamy dandelions for Lil Sis and a Yellow and White T-shirt for Lil Big Bro.
All Shopping Links at the End of the Post
Summer Dreaming – Yellow Crest Top
Sunshine, vibrant, lemon, lemonade …. you all had such lovely adjectives to describe this pic!
Lil Sis is wearing a super soft sunshine yellow top (which doubles as her dress currently but will accommodate her growing height in a few months) embroidered with dandelion flowers and has tiny pleats on the neckline.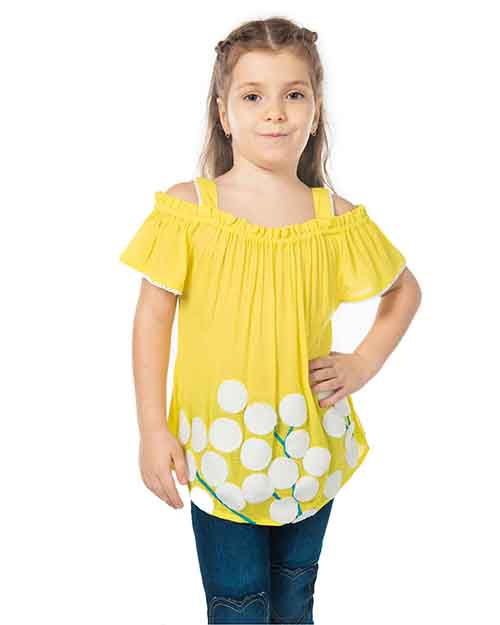 A similar top is also available in Pink!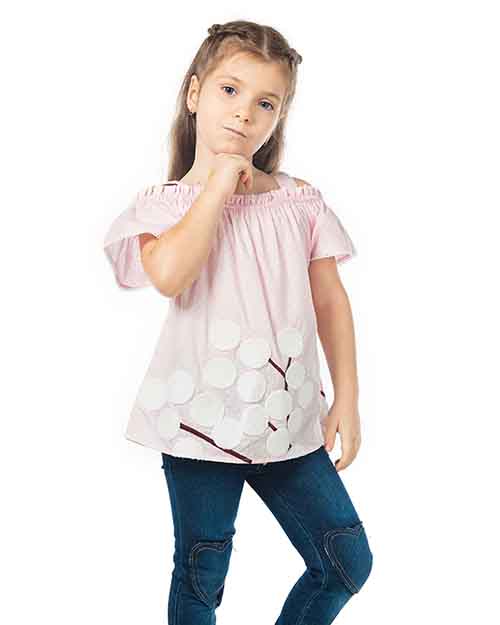 Yellow/White Color block Polo T-Shirt
A perfect ode to summer is this cool yellow and white T-shirt that I picked up for my cool dude.
Named the Grand Prix Polo, this cut and sew polo shirt with contrasting ribbed collar and placket is effortlessly chic.The colorblock pattern and number three applique on the chest adds a dash of sass.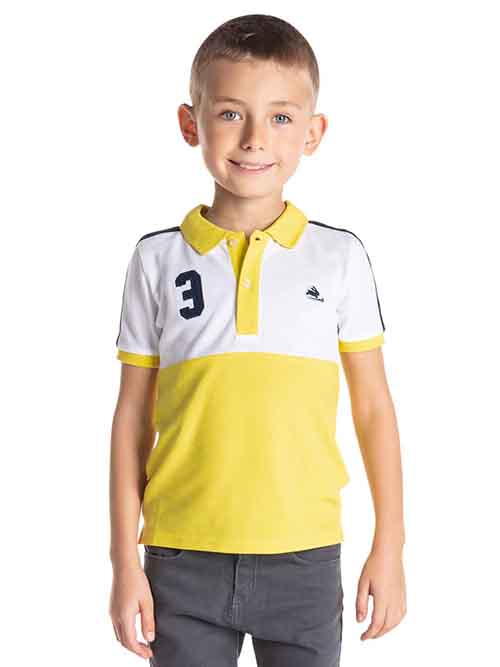 Perfect for Indian Summer
As much our kids await summer to go outside and have fun, we all know how hot Indian summers can get. I loved that both the top and the T-shirt not only look cool with their bright yellow colors, but their fabric is also soft, cool and breathable.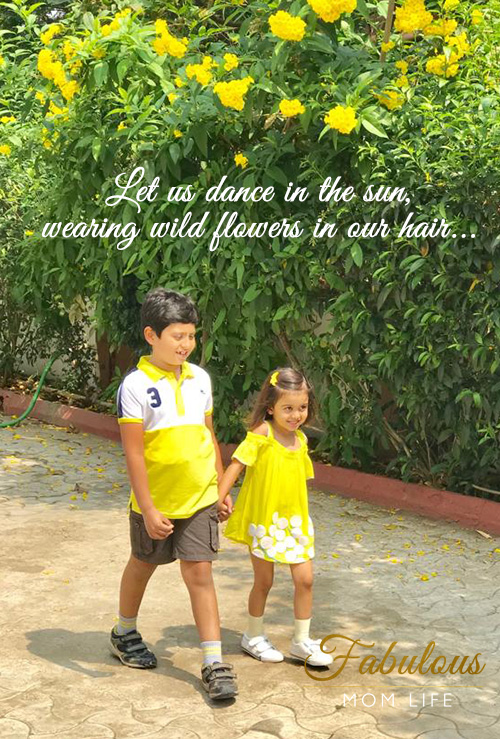 Pair them with shoes or breezy sandals, these beautiful and comfortable outfits will make your kids look chic everywhere – from parks to beaches.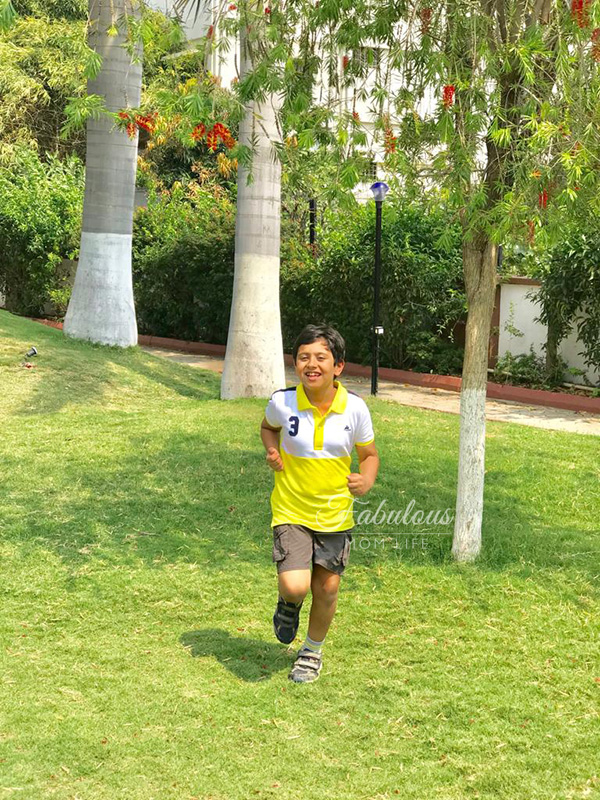 Cherry Crumble has instantly become one of my favorite brands to shop for Kids Fashion in India. Their simple, chic style is very American and exactly how I love my kids to be dressed. Their Spring Summer collection is a treat to shop from!
Shop Online
You can shop online for my selections using the links given below on Amazon as well as directly from the Cherry Crumble website. Their clothes are also available on FirstCry, TataCliq among others.
Crest Top (Yellow)
Kind Top (Same one in Pink)
Grand Prix Polo