The staple of any stylish little boy's wardrobe – Jeans! Finding the right pair for my active little man used to be challenging until a few weeks ago. I finally found something that was made with his energy in mind – Rags Juniors. This brand creates simply the best jeans for boys in India and you will know why I say that as you read along.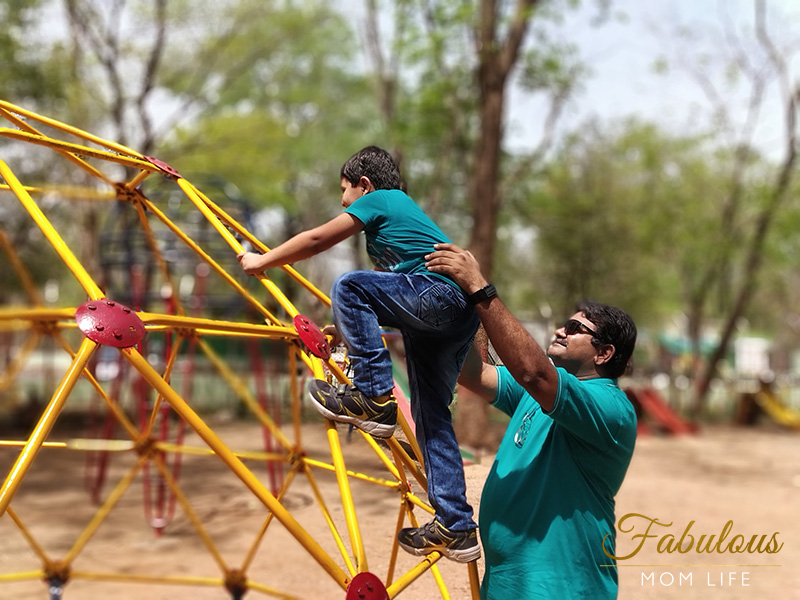 Here is my experience with Rags Juniors Denims for Lil Big Bro after roughing up a couple of pairs of their jeans.
Comfort + Cool Quotient = Best Jeans for Boys
Whether with a tee or a shirt, a cool pair of jeans ups the style quotient of any little boy. But finding the right denims for boys can be as challenging as looking for a needle in a haystack most of the times. Hardly do I find what I truly like, and when I do, I am far from satisfied with it's fit and comfort.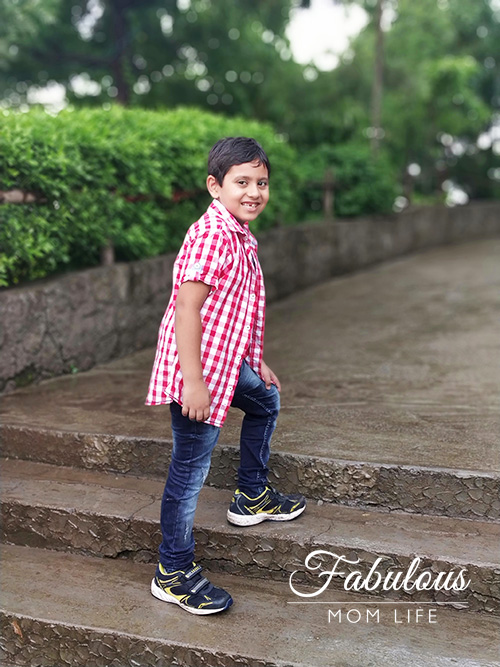 My rule number one for choosing my son's clothes is that they are comfortable. Or he will simply refuse to wear them and they end up lying in the back of his closet. And the little men of today are full of character! Which makes rule number two the cool and style quotient of his clothes.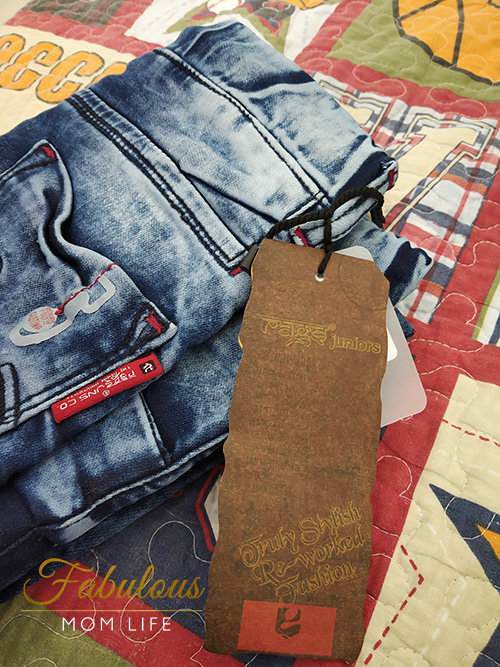 Rags Juniors excel in both these points! I will describe in detail why I have come to love them so much but suffice it to say that these are the best pair of jeans I have come across in India.
Play Like a Boss in Rags Juniors Denims
Whether your son likes to kick a ball on the field or climb trees, I found both our pairs of Rags Juniors boy's jeans to be extremely comfortable and of a solid quality. This allows your tough boy to be at his active best without causing any unintentional damage to his clothes.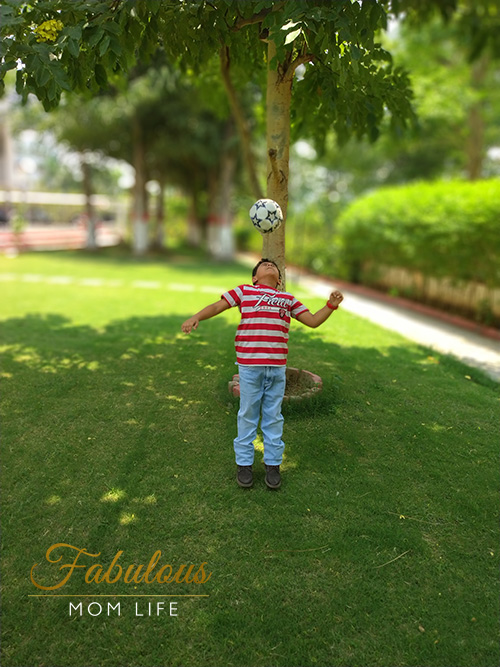 We have climbed, jumped and even ended up sliding in the Monsoon mud wearing these. None of the roughing up affects the jeans. They still look as good as the first day my son wore them!
The waist is super comfortable and I really don;t understand why every kids clothing brand cannot make such comfortable elasticated waists. My son can play around (and his play is all rough play!) for hours and still not want to throw it off after he is home. And the pockets and comfortably deep to carry his toy tractor or bring home the pretty rock that he found.
Let's Talk Looks
Rags Juniors call themselves 'Denim Master's when it comes to wash effects and not without a reason! The wash, especially in the indigo denims is uber-stylish. And so are the rips and the distressed patches. You know that pair of jeans that your Little Man points out on Disney International and says he wants it? Yeah…you will find that one at Rags Juniors and your son will finally be happy!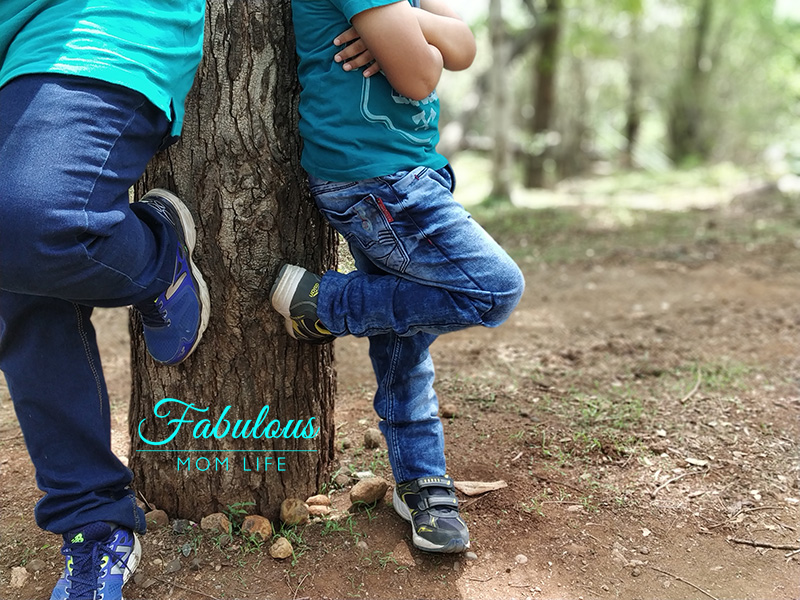 STYLE is essentially a part of each piece that I see on their website, be it Denims, Joggers or Jamaican shorts. To pair with tees in summer or hoodies and full-sleeved shirts in colder weather, sneakers or boots, you are sure to find the perfect pair of Rags Junior jeans for boys.
International Quality
What really strikes us about almost every piece of denim from Rags Juniors is the finishing touch and the details. They really have an eye for this and their USP of 'Denim Intelligence' is just perfect. To be very honest, I have never seen such quality in boy's jeans at least in India.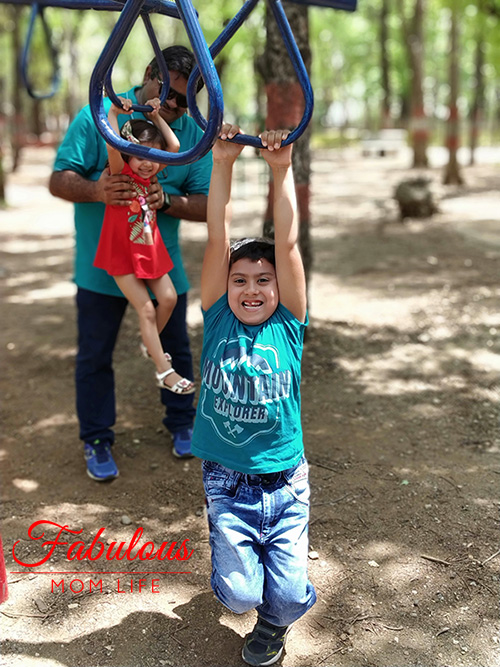 Unlike other brands (who are not really Denim masters, but sell overpriced kids jeans), I feel that Rags Juniors does not 'skimp' or compromise on any aspect of construction of their garments. Every little thing, be it the fabric or the buttons or even the labels that go in, are of topnotch quality.
Check out the inside of this pair of jeans in the pic below. Perfect for cool weather, the inner is not only the softest fabric, but is also impeccably crafted. It is rare to find such perfection even in the inside stitching and finishing. These jeans for boys are certainly made by following the strictest of International standards and it clearly shows.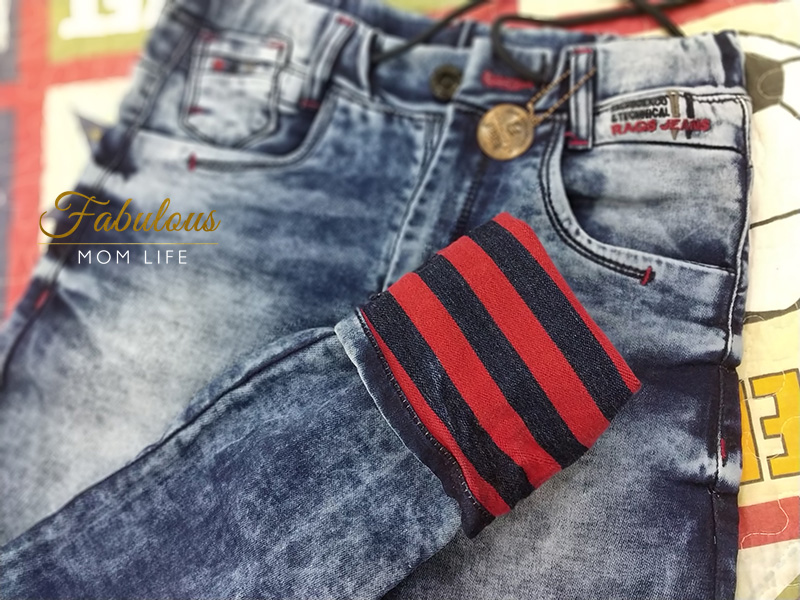 My Thoughts
OK….I know, my review sounds like Rags Juniors is the answer to all my frustrations with children's wear brands LOL. But they really are! I have a whole lot of pent up frustration about uncomfortable waists, imperfect fits, quality of stitching etc. I am always called out for being partial to shopping outside of India, especially for my kids. But I really wouldn't need to, if we get quality like Rags Juniors right here in India!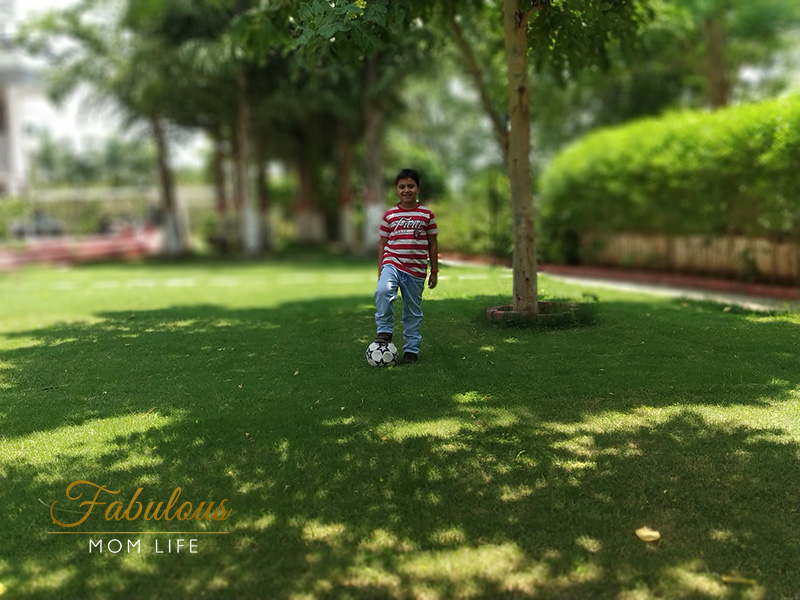 To sum it up, Boy Moms – you simply need to check out Rags Juniors for your active juniors. From newborns to 14 years, you will find the best pair of jeans for boys if you look for Rags Juniors when shopping at all leading showrooms across India. I am very rarely so impressed with a brand. But this brand really excels – and delivers the promise of comfortable, endless rough play for my little boy. I highly recommend it!