Shirts have always been my favorite and it is no surprise that I love shirt dresses too! Combining the comfort of a dress and the elegance of a shirt, the shirt dress is a favorite in my casual wear wardrobe.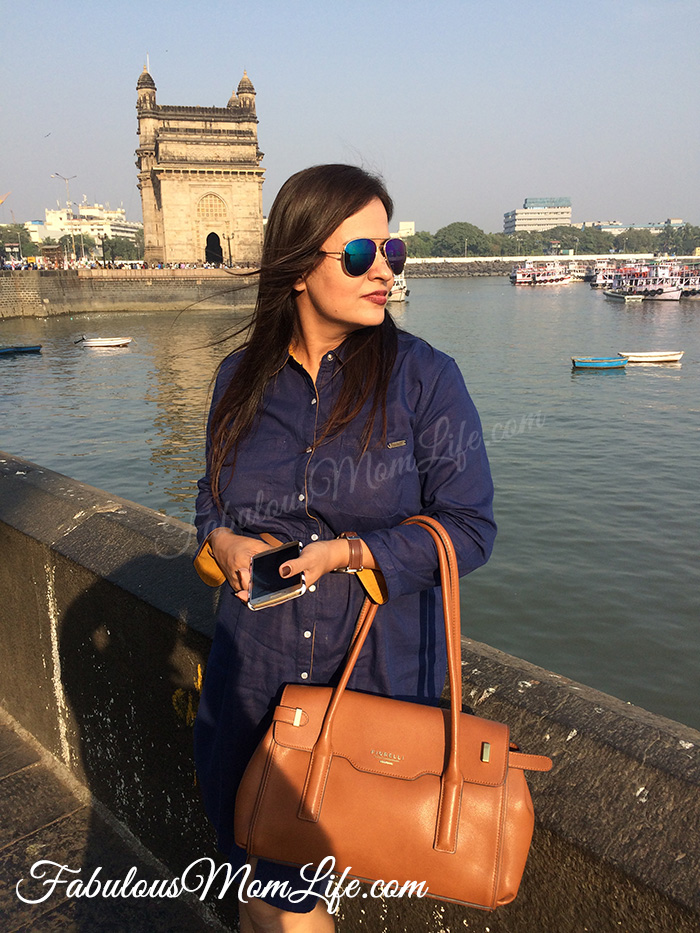 I was looking for something chic to wear for my visit to GemPetit that was comfortable enough for the rest of the day as well. This Navy belted shirt dress was the perfect answer!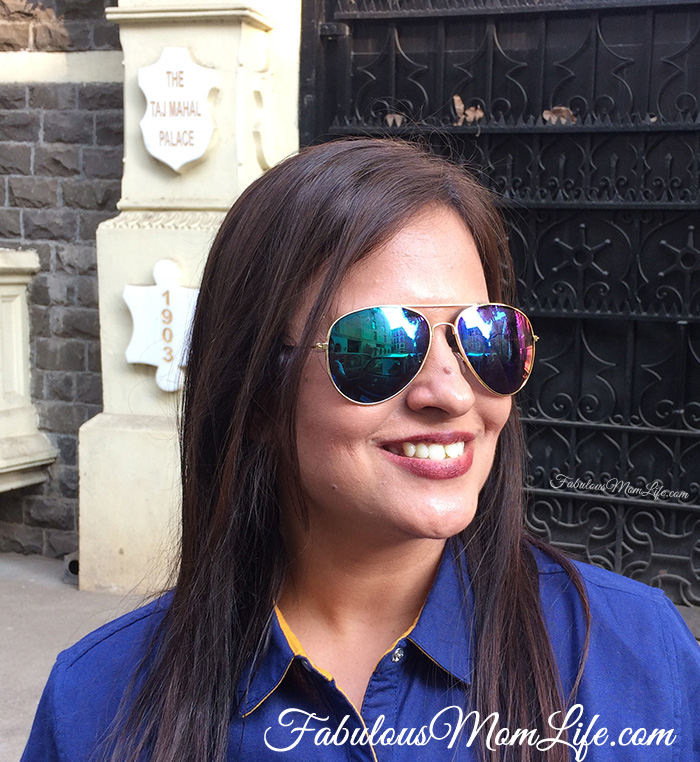 And my new blue mirrored sunglasses went perfectly with the outfit too 🙂
I went in for a casual, western look by pairing the shirt dress with tan boots, watch and handbag. The dress already came with the tan belt. It took 15 minutes to get dressed and I was super comfy all day.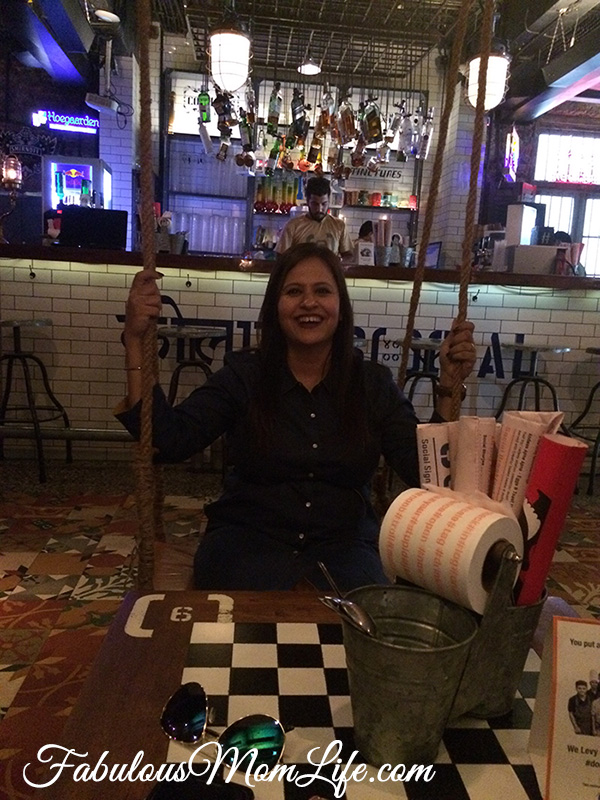 After visiting GemPetit, we headed for lunch to Colaba Social where I relaxed in my favorite swing seat and enjoyed Lebanese food 🙂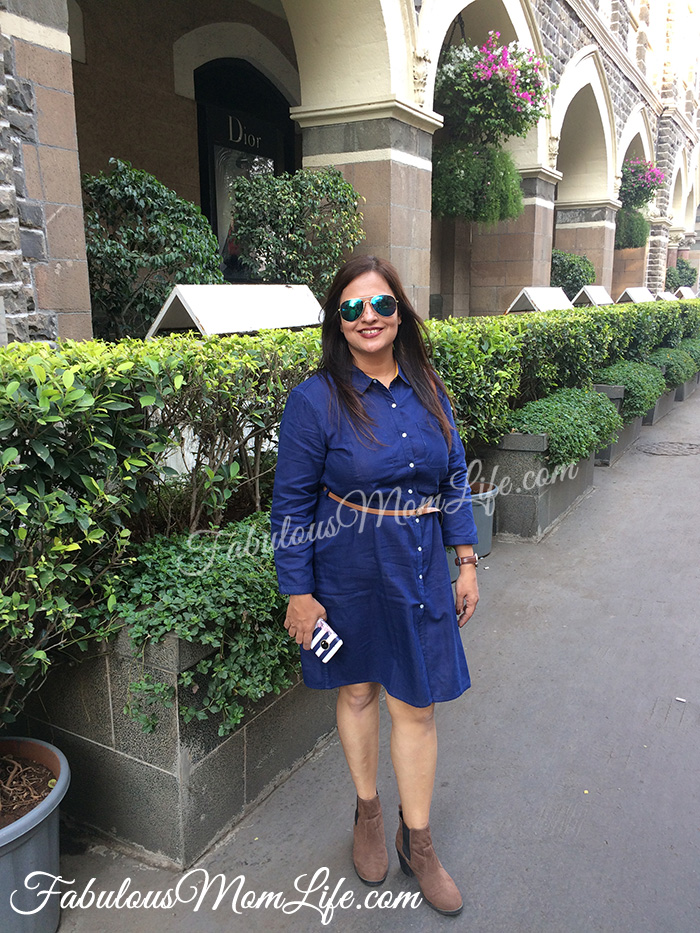 The outfit was comfortable enough to take a walk around Colaba after lunch.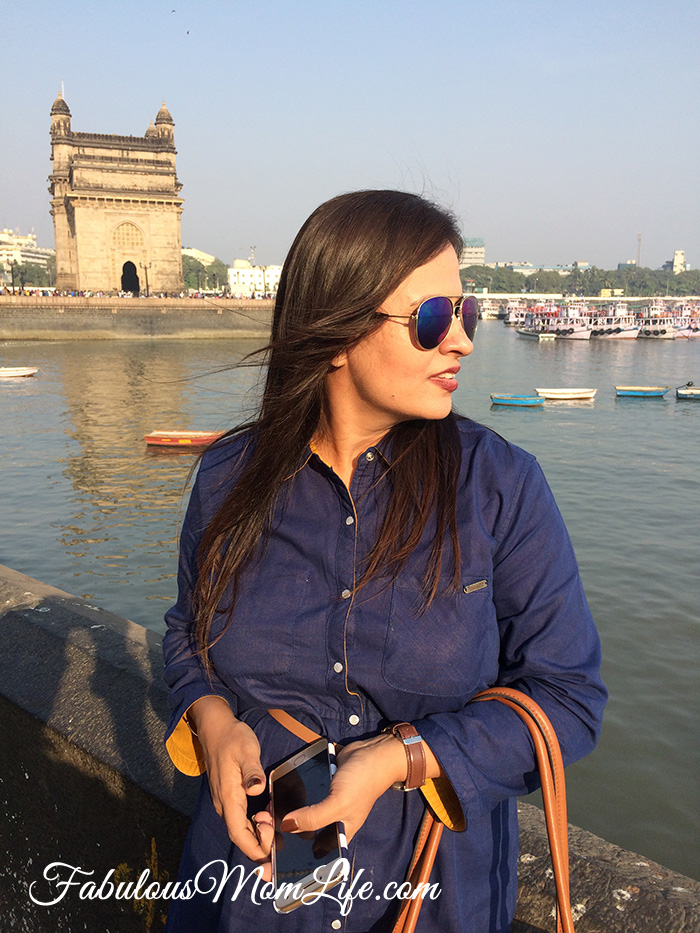 This style of belted shirt dress has plenty of gathers and is perfect for curvy figures and casual, hectic days. Slimmer figures can opt for more body hugging shirt dresses too. Shirt dresses are here to stay and are available in plenty of styles to suit all shapes and styles. You are certainly going to see some more in my outfits 🙂
What I Am Wearing:
Navy Shirt Dress – Roadster by Myntra
Handbag – Fiorelli
Blue Sunglasses – ZeroUV
Watch – Rosefield Tribeca in Brown and Rose Gold
Boots – H & M