Me: Mamma's going to Mumbai for a couple of days. What do you want me to bring for you all?
Big Sis: Drums for my Girl Band and Sketchers Shoes
Me: (Speechless)
Lil Sis: Rain Boots like Peppa (Pig) and Candy
Me: Uh…ok
Lil Big Bro: Catch a New Pokemon for me in Pokemon Go. They must have different ones in Mumbai.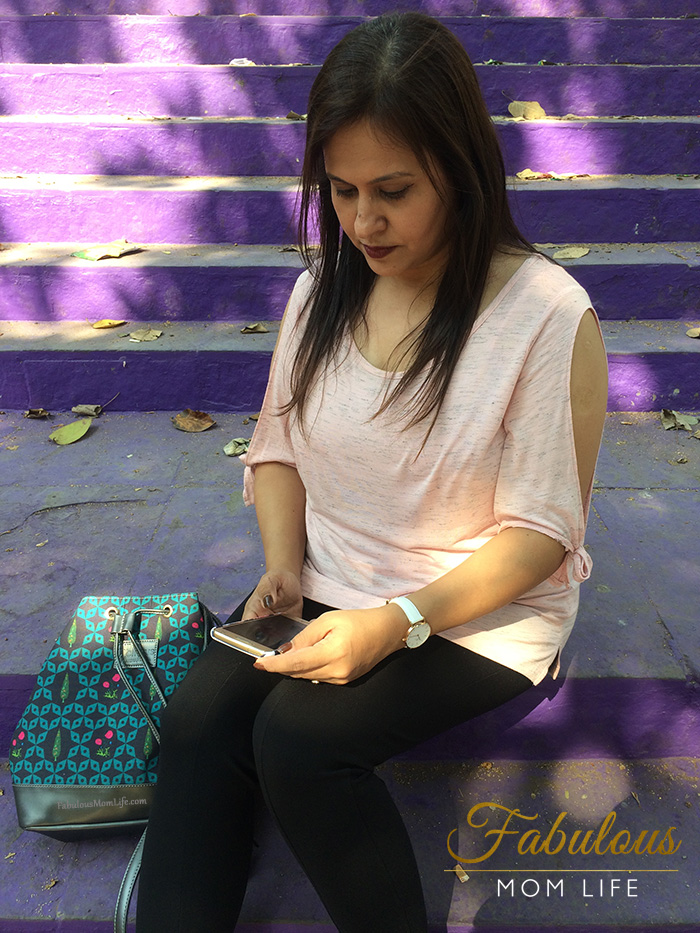 I Love my Son!!!!!!!!! Did I not tell you that he takes after his father and is really not that into 'stuff'? It's my genes in my girls though lol, as you can see for yourself.
Well, so here I am – catching new Pokemons on my phone when you thought I was checking some important messages! Yes, I found 3 new types and my son was ecstatic 🙂
City Trees – A Wanderers Favorite Place to Stop and Rest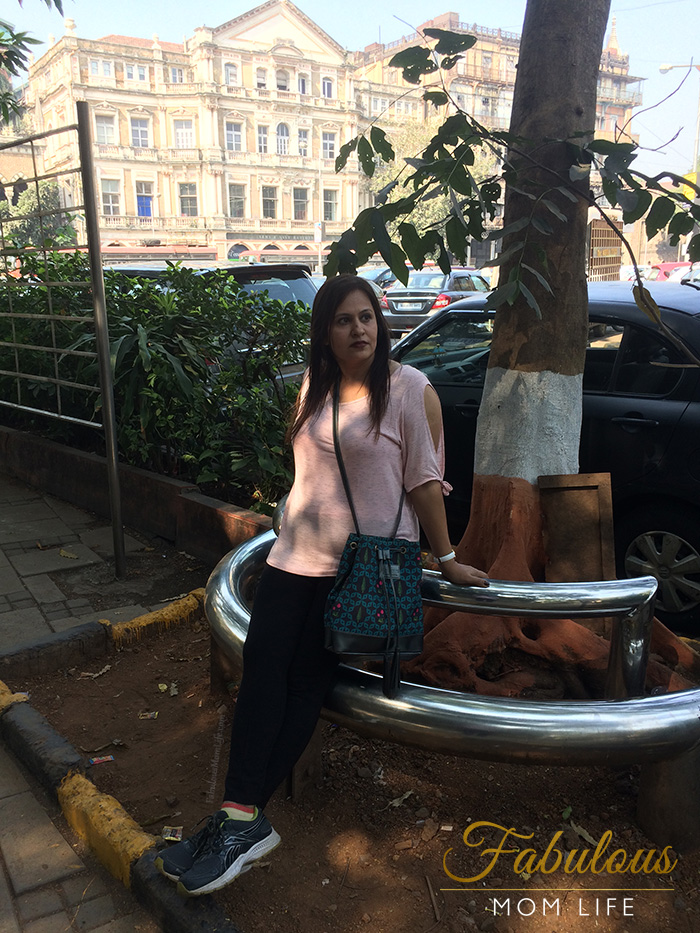 The trees along this city street,
Save for the traffic and the trains,
Would make a sound as thin and sweet
As trees in country lanes.
And people standing in their shade
Out of a shower, undoubtedly
Would hear such music as is made
Upon a country tree.
Oh, little leaves that are so dumb
Against the shrieking city air,
I watch you when the wind has come,—
I know what sound is there. 
– Edna St. Vincent Millay
The Doors of Mumbai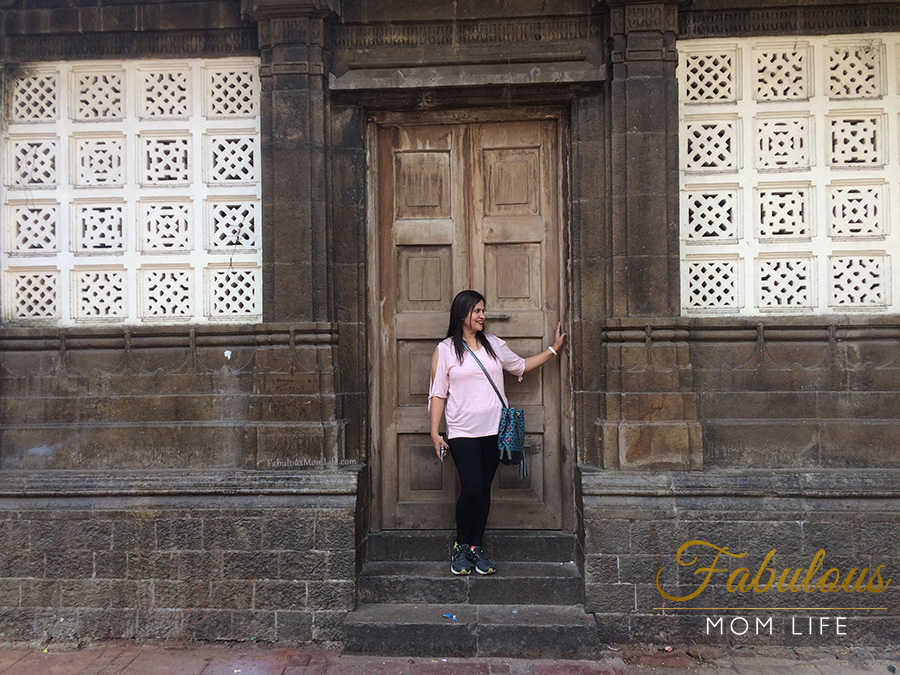 There are things known
and there are things unknown
and in between there are doors…
I always find doors very fascinating when traveling. I will surely do a post on my favorite Mumbai doors soon!
Simplicity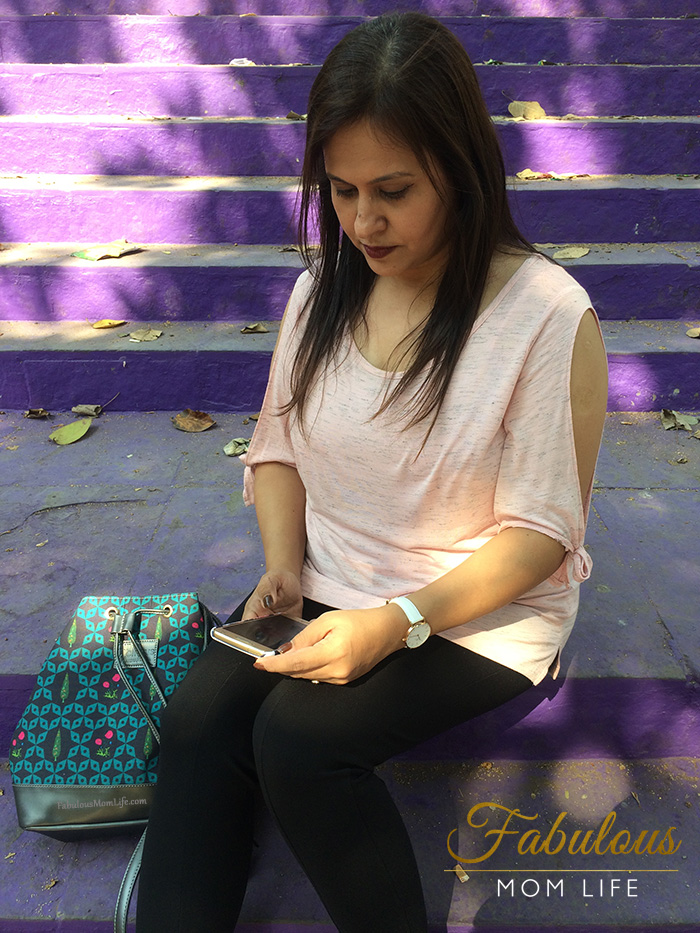 Simplicity is the keynote of all true elegance – Coco Chanel
It surely is the key to my style. I like my outfits to be as un-complicated as I wish my life to be. Add to it comfort. Yes, comfort is an important aspect of a good travel or vacation casual outfit when you need to wander about the town. Combine chic and comfy and you have a winner 🙂
Outfit Details
Pale Pink Cold Should Tie Sleeves Top – Fame Forever by Lifestyle
Treggings – ONLY
Bag – 'Flowers and Ferns' Hobo Bag by India Circus
Shoes – Reebok
Watch – Daniel Wellington Classic Petite Bondi