Flaunting my pinks and blues and roses to celebrate the month of love. Well, it is a Spring type of day really and calls for a fresh and rosy style!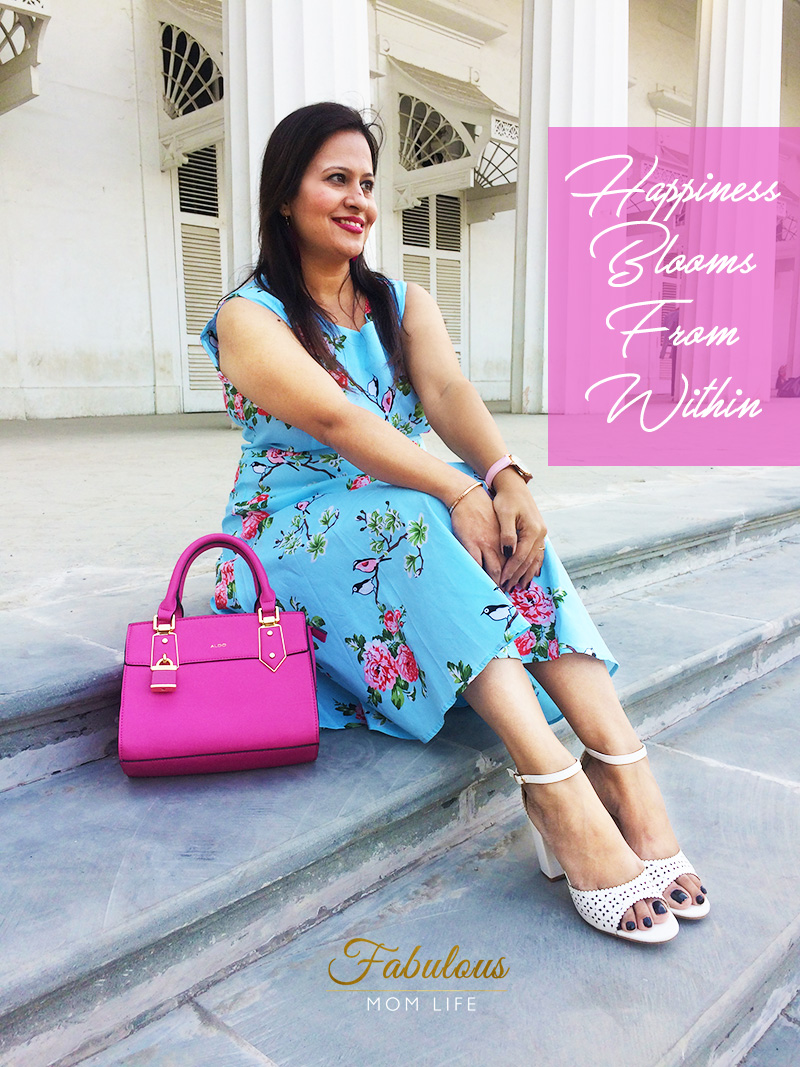 The tiny little Spring season that we have in India comes at the perfect time – Valentine's Day. Combining my love for both the season of love and flowers is this dress from Shein.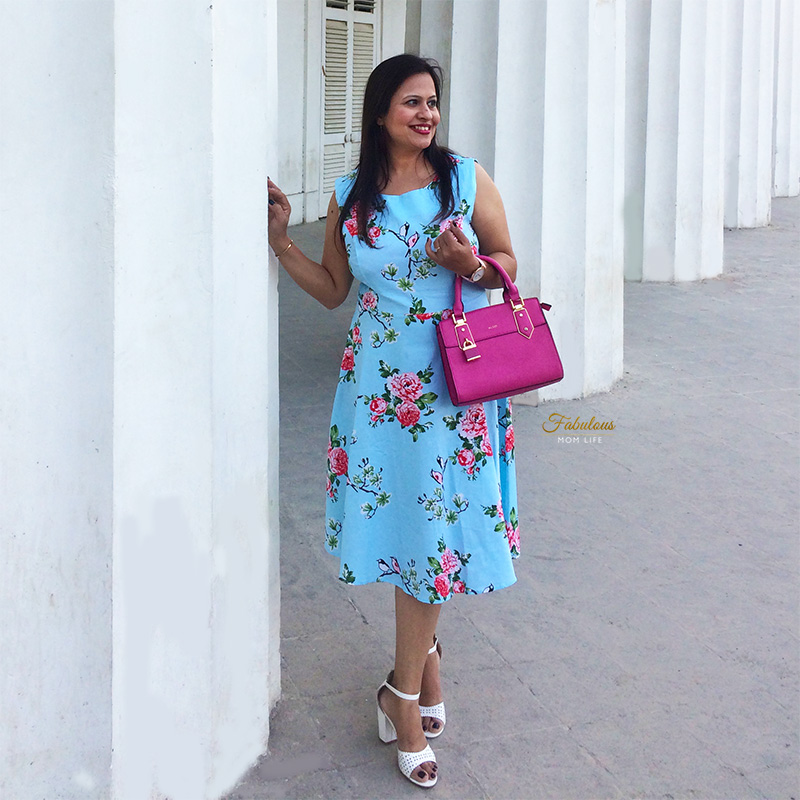 I am so predictable right! Florals – for Spring – Groundbreaking lol! But I cannot help it. My love for blooms and vintage style has outlasted everything else. And with my life blossoming beautifully with my kids and the love of my life, I couldn't help resist another floral addition to my wardrobe.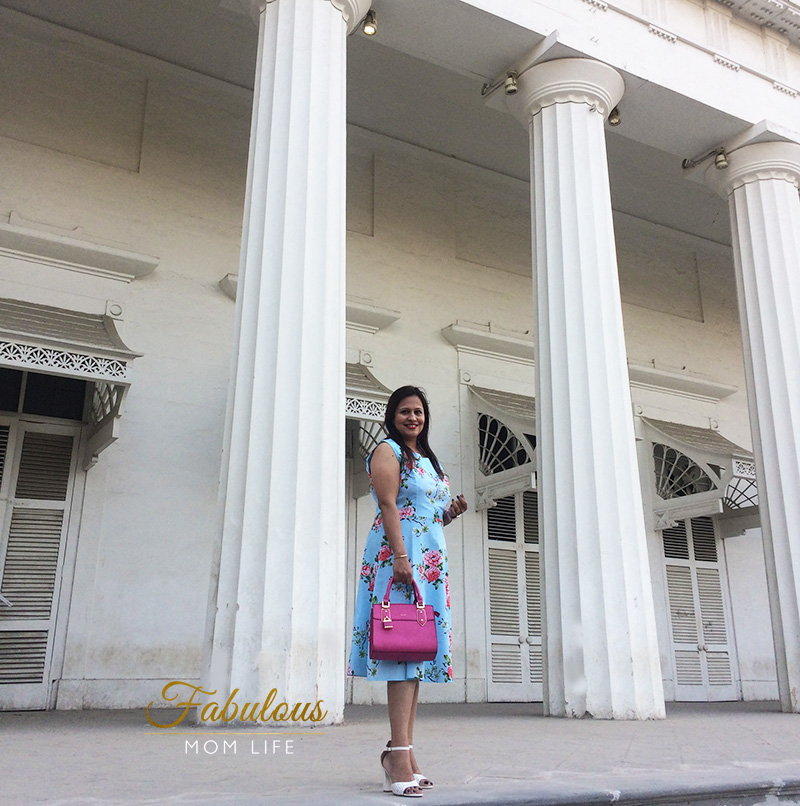 I am not a 'prints' person. I mostly stick to solids. But florals are an exception. My romantic, breezy floral dress from SBL was another example as was the black floral kaftan top.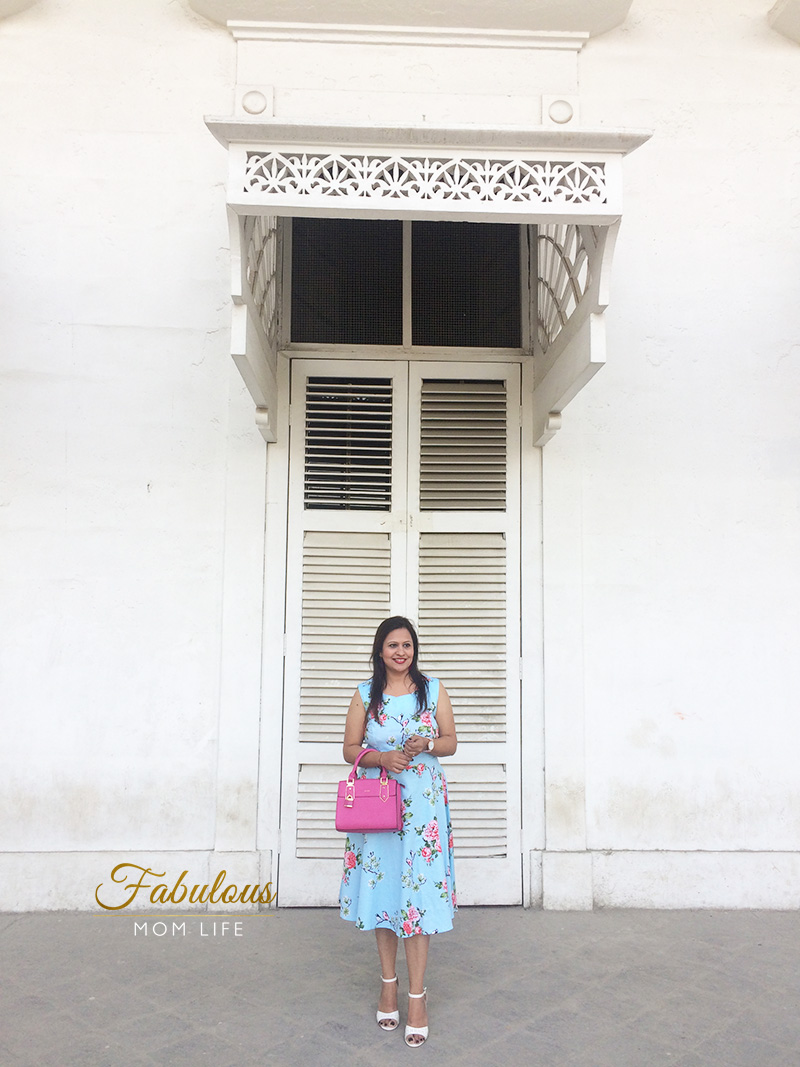 When I say florals, I inadvertently mean roses. Vintage roses make the most romantic floral prints ever! I could have them on my bed linen, cushions, bags, clothes…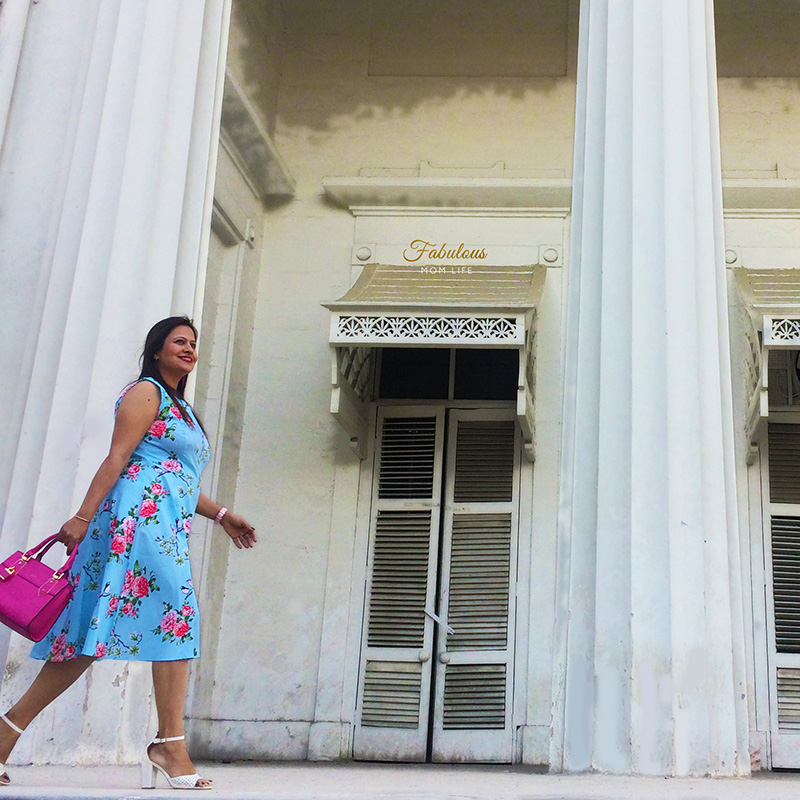 Completing the look is my Christmas gift from hubby – this lovely Fuchsia handbag from ALDO. Yes, he got the idea from 'Wakhra Swag' but the choice of color and style shows how really well he knows me. I am so in love with the bag! Oh, with my mister too, of course! All that glow comes from him 🙂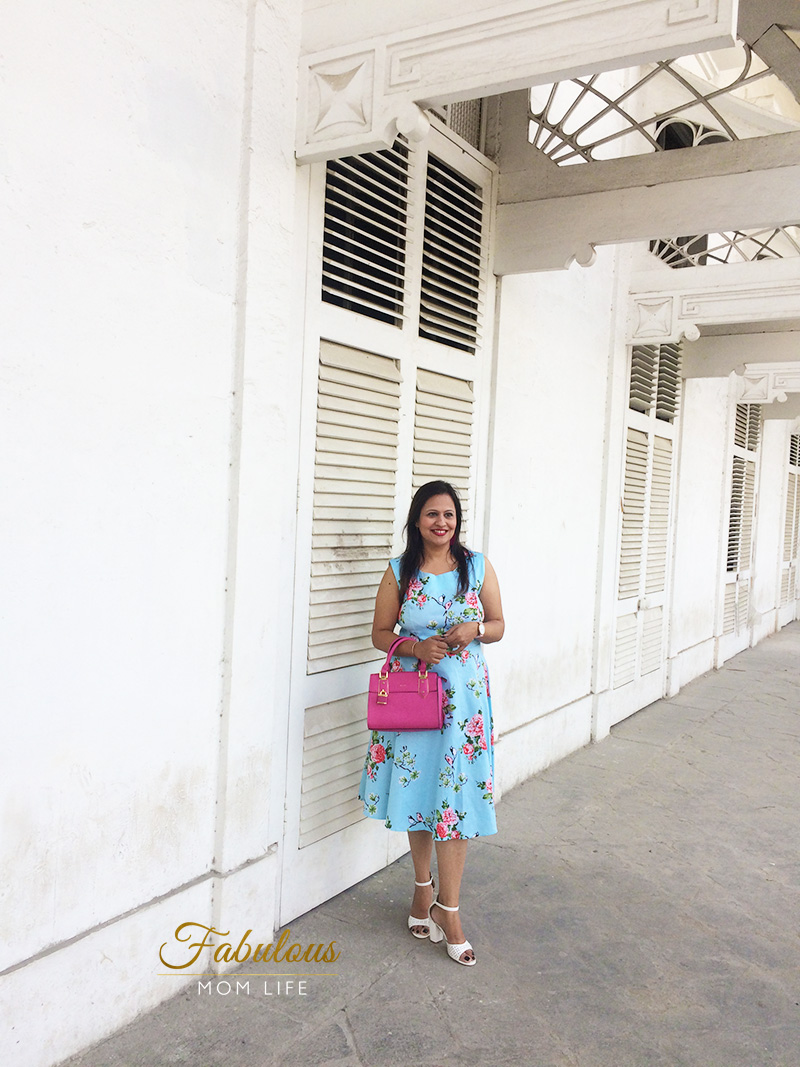 My white laser cut heels from Roadster by Myntra are one of my favorite pairs and I love wearing them again and again. I have a crush on my pink watch too and was glad to have another outfit to wear it with.
As for the earrings – they were borrowed from Big Sis! Yes, she actually got these as a gift from her aunt – my lovely younger cousin. Well, she borrows my shoes all the time and it's time I am borrowing jewelry from her. I see my future quite clearly lol!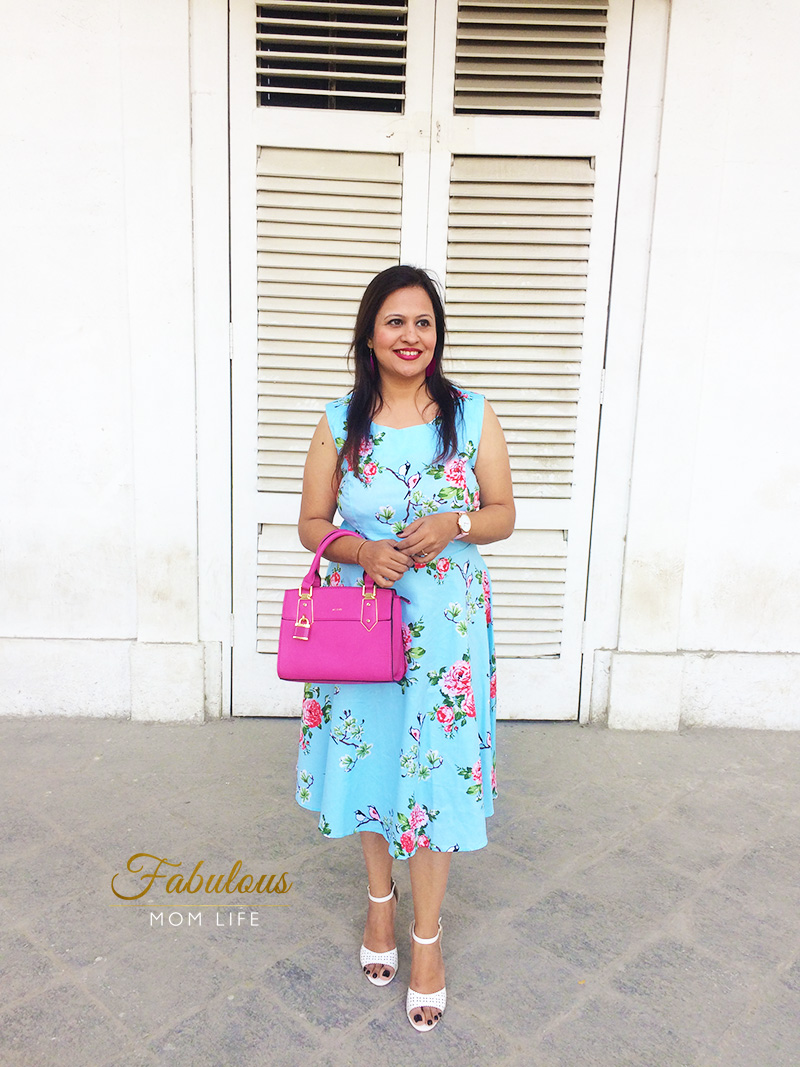 What I am Wearing:
Dress – Shein
Bag – ALDO
Heels – Roadster
Watch – Rosefield
Cuff – Daniel Wellington
Feather Earrings – Forever21