Come winter and I start looking for a little more glamour in my wardrobe. The bright and cheerful scents are stored away for summer and out come the more sensual ones. My go to perfume for this winter is Rituals No. 07 White Patchouli + Cedar Wood. I am loving the forest fresh fragrance!
Mysteriously Woodsy
"My inspiration is to blend the soul of the woman with the soul of the woods," says the perfumer Catherine Szelig, who has created this beautiful perfume. Fresh, feminine and mysteriously woodsy is how I would describe this perfume. A whiff of it transports you to a winter evening in the woods.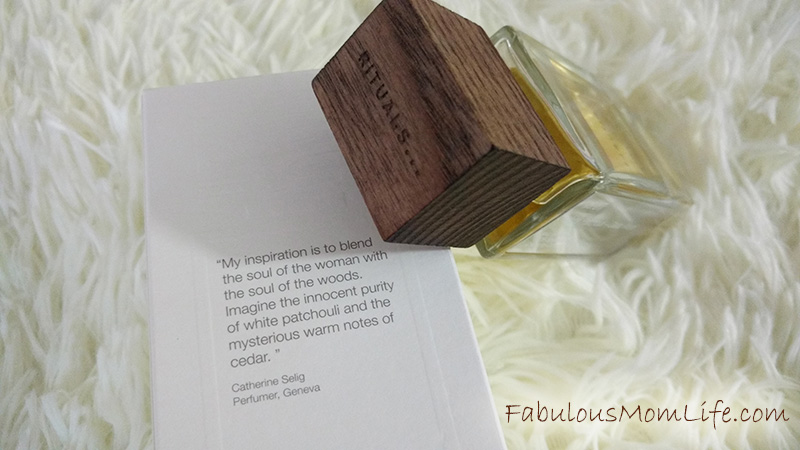 The woodsy experience given by this lovely bottle is not limited to only the scent. The bottle actually has a wooden cap which makes it lovely to display on my vanity. The brand name 'RITUALS' is carved in to the wood.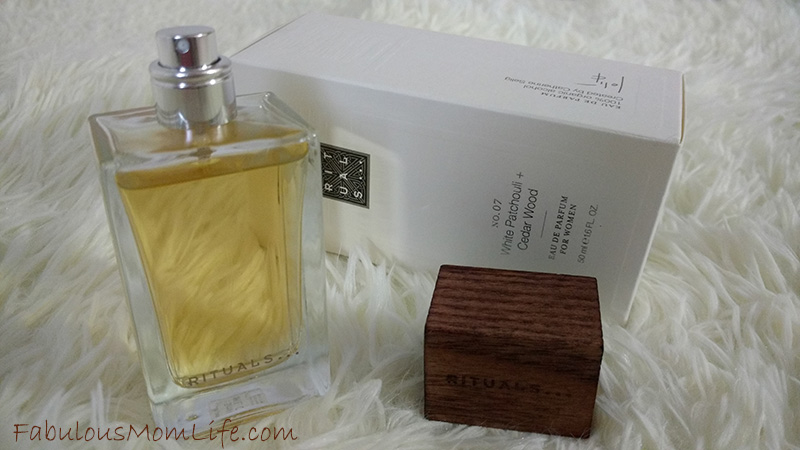 Lingering Scent
The scent does live up to the mysterious part. On the first whiff, you will smell nothing but the flowery patchouli. Then, slowly, the more sensual and woody cedar will make itself known and linger for quite some time. I love wearing it during winter evenings. Our winter afternoons are still hot enough to require more floral scents.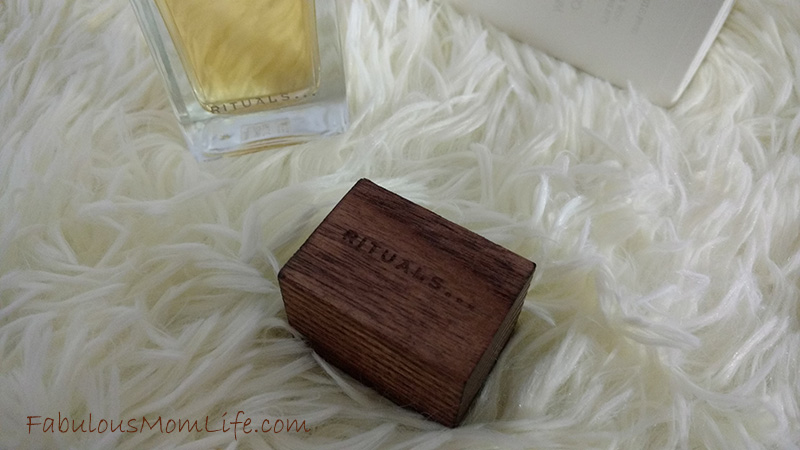 The bottle has a mirrored side. The picture you see below is actually is the mirror portion of the bottle. I am holding a black object in front of the mirror for the text to be captured easily on camera. If you, like me, are fond of lovely perfume bottles, this one will make an out-of-the-ordinary perfume bottle for your collection.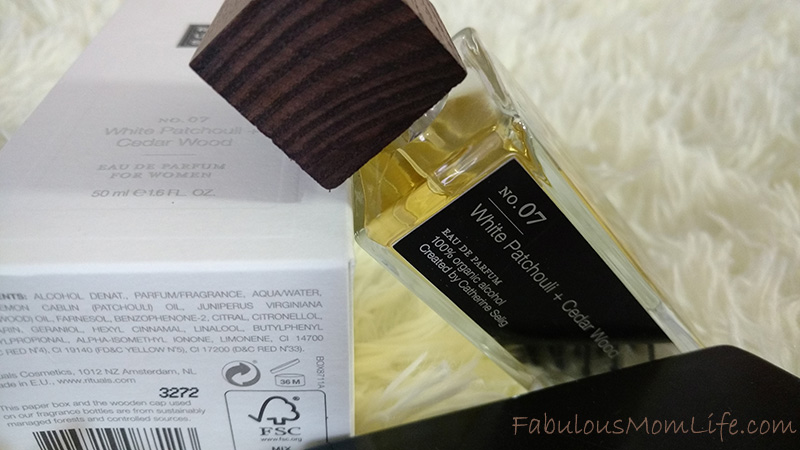 I am loving every whiff of it and have listed the Rituals No. 07 White Patchouli + Cedar Wood perfume as one of my favorite winter beauty products. It is also the perfect gift for any woman, especially during Christmas time and winters.