Like many pregnant women and moms working towards getting their glow back, chances are you are trying to eat right and exercise more. But what about the stuff you are putting on your body? If you are using popular skincare products, you are most likely applying petroleum and paraffin waxes, not to mention chemicals and artificial preservatives.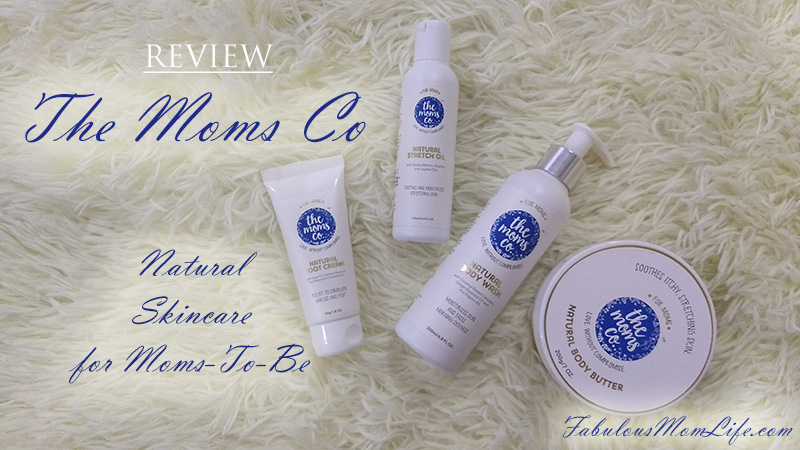 The alternative? Toxin free cosmetics. When you want the best and the safest for yourself and your baby, the first step to take is to switch to natural beauty products. When The Moms Co contacted me to review their skincare products, they were so sure of the ingredients that go into the products that they told me that I could even try their body butter for my kids! I liked the sound of that very much and eagerly awaited the goodies.
Here is what's inside their Moms-to-be complete care gift set.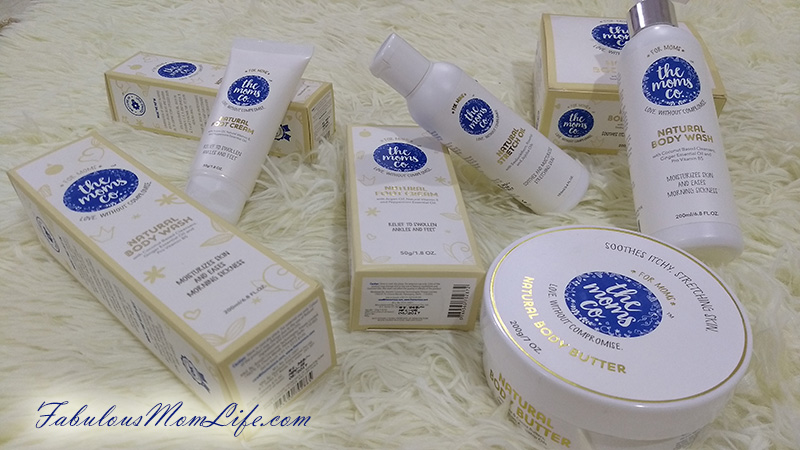 1. Natural Body Wash
2. Natural Body Butter
3. Natural Body Oil
4. Natural Foot cream
Now, it is always wonderful to know that your products contain safe ingredients. But my concern is not just whether its organic, but whether it actually works. So, I put them to test and after using them for a couple of weeks, here is my review of each product.
The Moms Co Natural Body Wash Review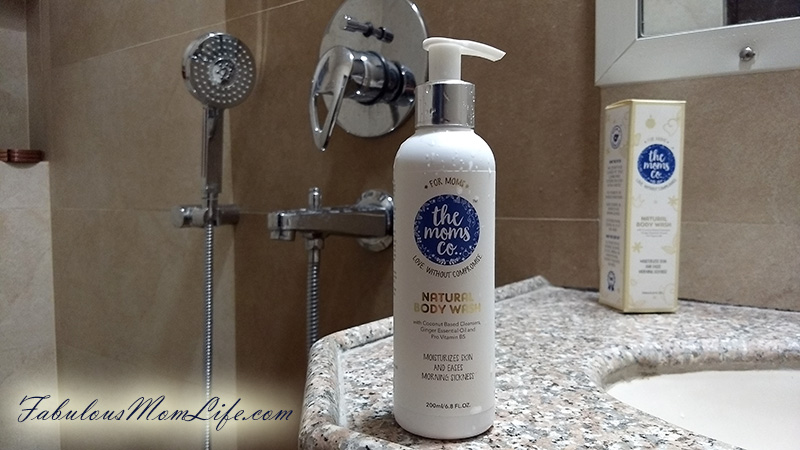 The Moms Co Natural Body Wash has some lovely ingredients:
Orange Essential Oil
Ginger Essential Oil
Coconut Based Cleansers
Pro-Vitamin B5
It steers clear of the dreaded SLS and SLES cleansers and mineral oil among other chemicals. What I loved about it is the smell. It is mild, yet refreshing. Perfect for pregnant mommies having to deal with morning sickness and great for moms looking for some gentle cleaning. The body wash does not lather much which is a good thing really. More lather indicates more chemical cleansers. But that also means that you will need plenty of it for each bath.
The Moms Co Natural Body Butter Review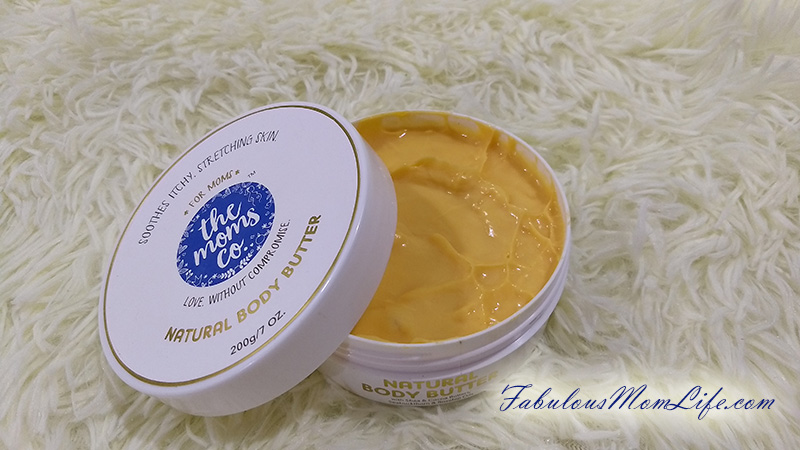 My dry skin loves body butters and after my pot of Baylis and Harding Body Butter ended, I was looking for a replacement. Will it suffice to say that I have found my replacement? The body butter is one of my favorite products from the entire range of The Moms Co skincare products.
It contains:
Cocoa Butter
Shea Butter
Rosehip Oil
Seabuckthorn Oil
It contains absolutely no chemical preservatives and parabens. The quality of the body butter is excellent. Like all good body butters, it takes some time and work to completely rub it in. When a moisturizer product like this body butter requires some time to massage it is, take it as a good sign. It means the product has less water content and more moisturizing properties. It will surely work wonders on the stretching skin during pregnancy.
The Moms Co Natural Stretch Oil Review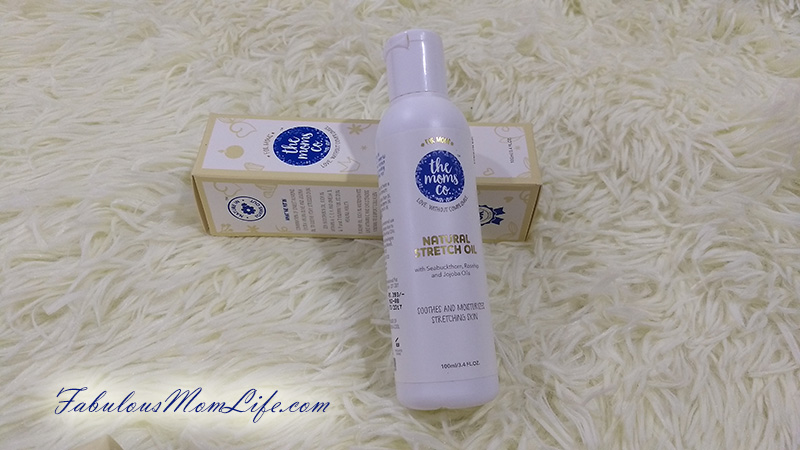 There is nothing but goodness included in this lovely bottle of stretch oil. It is a mixture of many soothing and collagen-boosting beauty oils such as:
Sea Buckthorn Oil
Rosehip Oil
Sweet Almond Oil
Jojoba Oil
Wheatgerm Oil
I wish I had used it during pregnancy, but better late than never. It has become a part of my morning an bedtime routines for the past couple of weeks. I use it after my daily shower and before going to bedtime. Regular use has already begun showing mild results on my stretch marks. It is completely non-greasy and disappears into the skin with only mild rubbing in.
The Moms Co Natural Foot Cream Review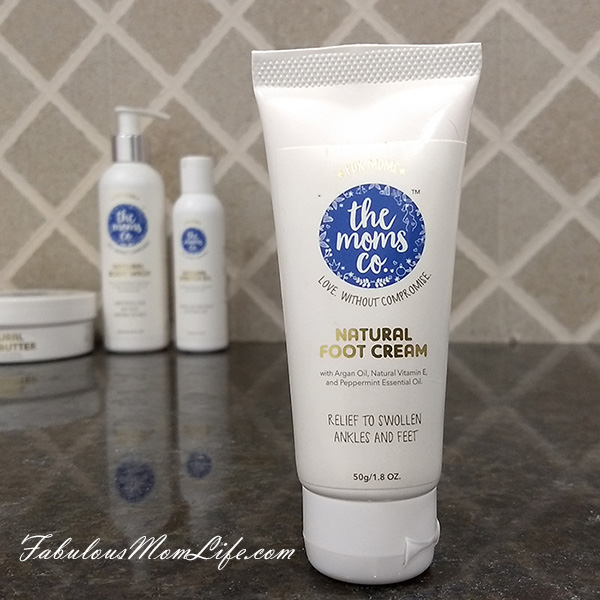 Another of my favorite in the bundle is the foot cream. The cooling and rejuvenating fragrance of peppermint oil was an instant hit with me. Although I am not a 100% sure if I would have reacted the same way to it during pregnancy. Minty fragrances weren't exactly my favorite back then.
But coming to the ingredients, the foot cream packs a punch with:
Shea butter
Peppermint Oil
Argan Oil
Sweet Almond Oil
Extra Virgin Olive Oil
Wheatgerm Oil
Vitamin E
Just like the body butter, the Moms Co foot cream takes some time to rub in, indicating a good amount of moisturizer and less water content. It works wonders for tired and dry feet. The foot cream has become a favorite part of my bedtime routine!
Final Thoughts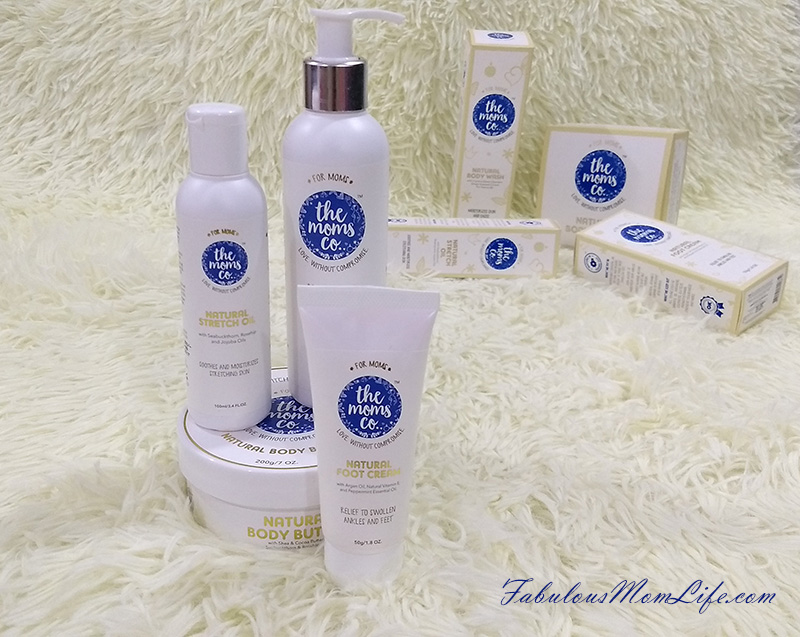 When I had opened the tub of body butter and had the first whiff of it, I was sure that it was going to become my favorite among all The Moms Co products. But I was wrong! I am surprised at how much I love the foot cream and the stretch oil has become an integral part of my skincare routine. And my 11 year old is in love with the body wash. So much so that she has forbade me to use it. She wants it all for herself! She has taken to bathing in my bathroom to sample all my stuff lately.
So this is one review where I am unable to point out my favorite. Truly, genuinely, I am in love with all four of their premium, natural skincare products. Do give them a try. You are sure to love them! If there is one thing I can recommend to all the fabulous mommies-to-be out there, is to moisturize and nourish your stretching skin as much as you can, during pregnancy. That is the only way to keep your skin looking beautiful later on. And The Moms Co seems to have completely understood this. All their products are geared towards providing that extra bit of nourishment and regaining the lost elasticity of skin during pregnancy and post partum. Any product of theirs, or the complete care kit would make a wonderful gift for a mom-to-be or a new mom or any mom really!