I am back from an exciting spree at the Fashionista Exhibition at Nagpur. The exhibition, timed perfectly in January, was a Wedding special and I found some gorgeous wedding wear apparel and jewelry. Sharing with you some of my favorite finds. Do take note of the vendors and look for them when Fashionista comes to your city!
Party wear Sarees by Cynosure, Pune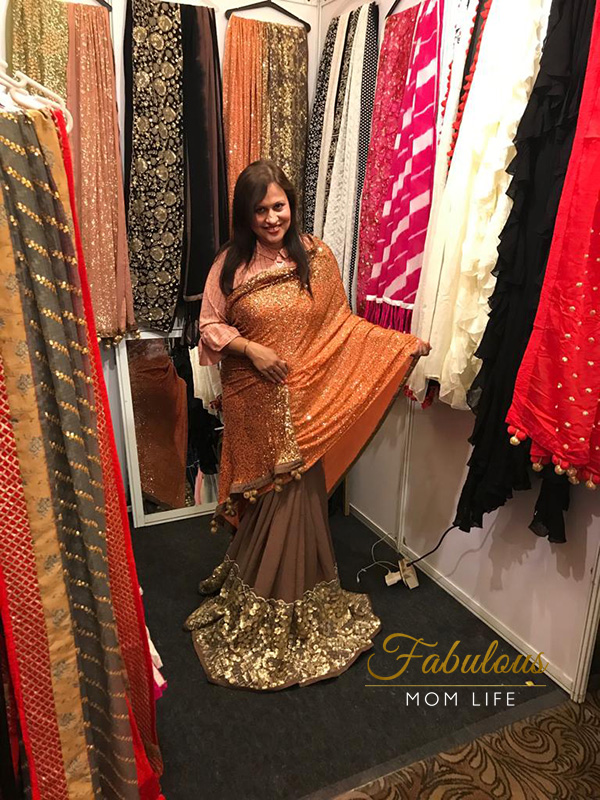 Cynosure has some gorgeous Sarees with sequins and the famous Sabya embroidery. They DO NOT have a store in Pune or elsewhere and you can only shop their lovely collection at Fashionista exhibitions across the country. The staff is very helpful and help you check out the sarees by perfectly draping them for you!
Gorgeous Party Wear Kurti by Prasa Mumbai
You will find plenty of festive and party wear kurtis at the Prasa stall. I loved their embroidery and embellishments as much as the festive colors.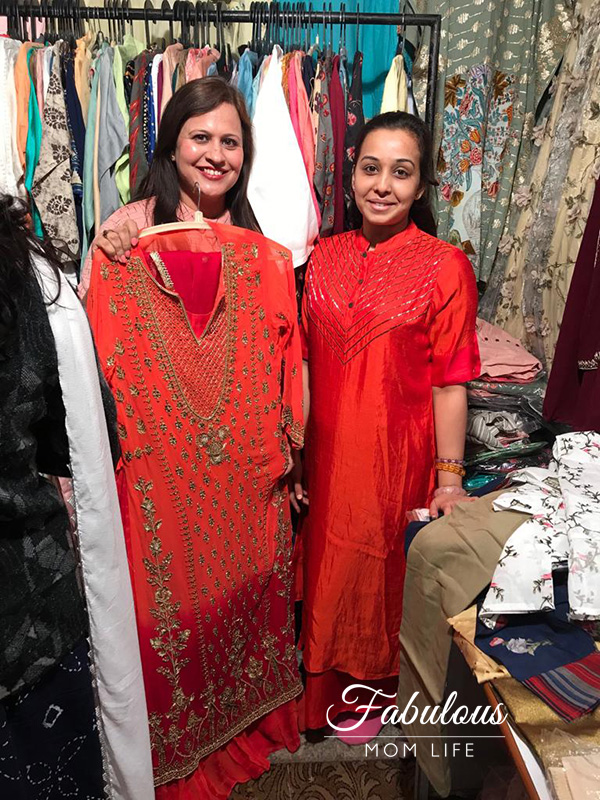 Check out more from Prasa on their Instagram.
Occasion Wear by Sai Creations, Delhi
Sai Creations had some really fresh and different color options.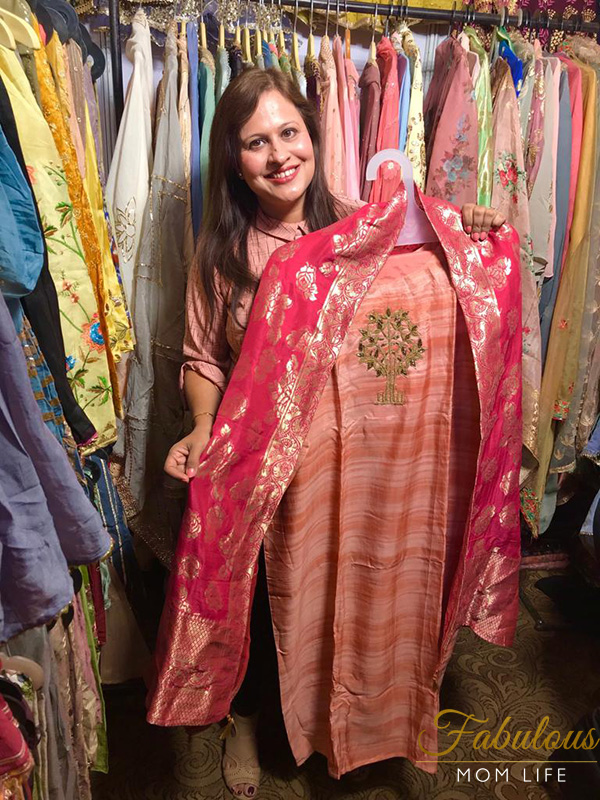 Rather than heavy embroidery, the lovely occasion wear suit sets were striking because of the fabric, color and minimal strategically placed embroidery.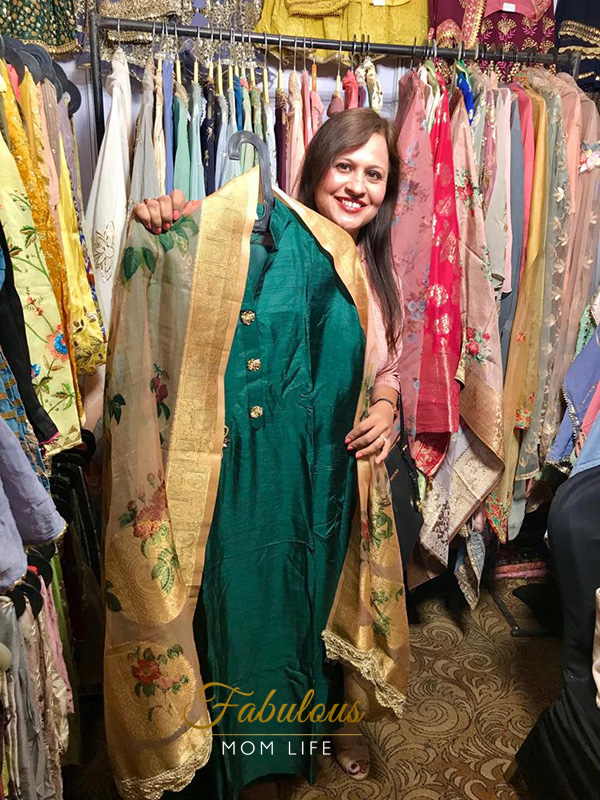 The painted dupattas were a nice touch!
Partywear Indo-Western by Ellora Noor, Delhi
If you love elegant Indo-western partywear, cocktail dresses with drapes and figure-flattering fabrics, do check out Ellora Noor by Pahul Nanra.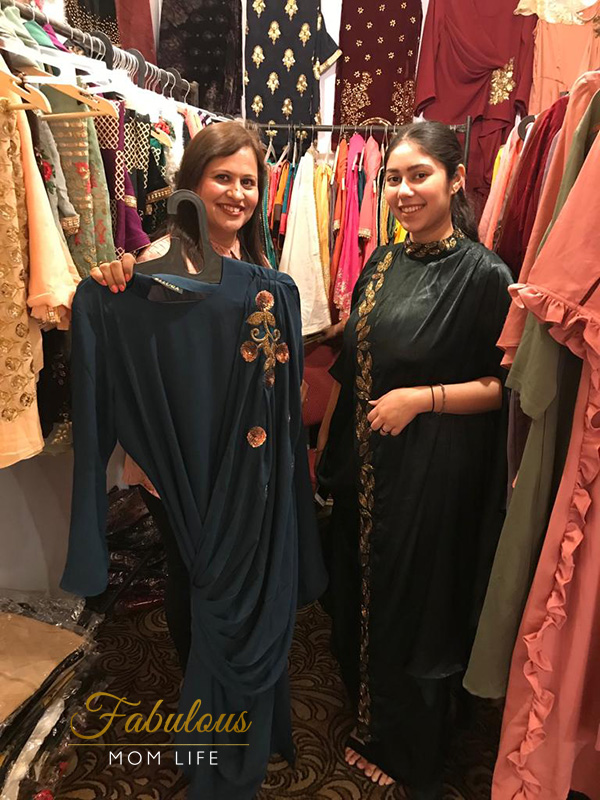 Her outfits are as pretty as her and some can be worn in many different ways You will know what I am talking about if you have seen my Insta stories.
Pretty Whites from Meera Collections, Mumbai
Taking a break from all the party wear, I was drawn to these pretty, exquisitely embroidered kurtis in white.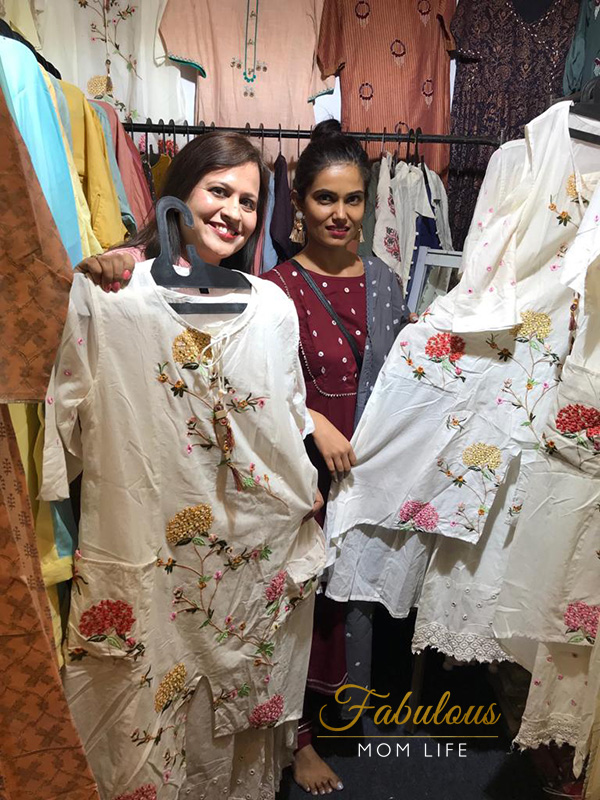 These are going to be the chicest choice for summer soirees in a few weeks from now!
Shan-e-Lucknow
Did I mention I am big fan of Lucknowi embroidery? Actually I did. You saw me gushing over Lucknowi chikankari during the last Fashionista as well. And I found some more unique designs at Shan-e-Lucknow this time as well!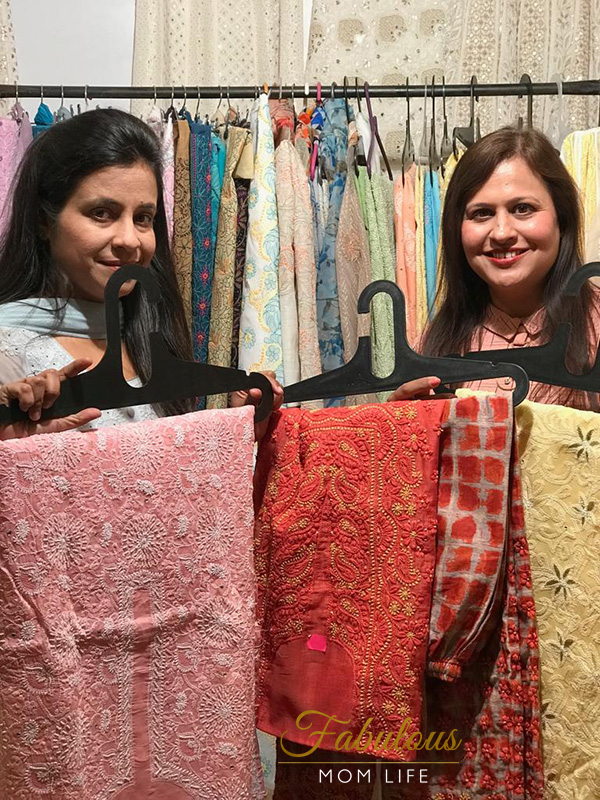 Lucknowi embroidery is now available on a variety of fabrics including Chanderi! The intricate Chikankari was further embellished with pearls (moti work), sequins and even gota patti work.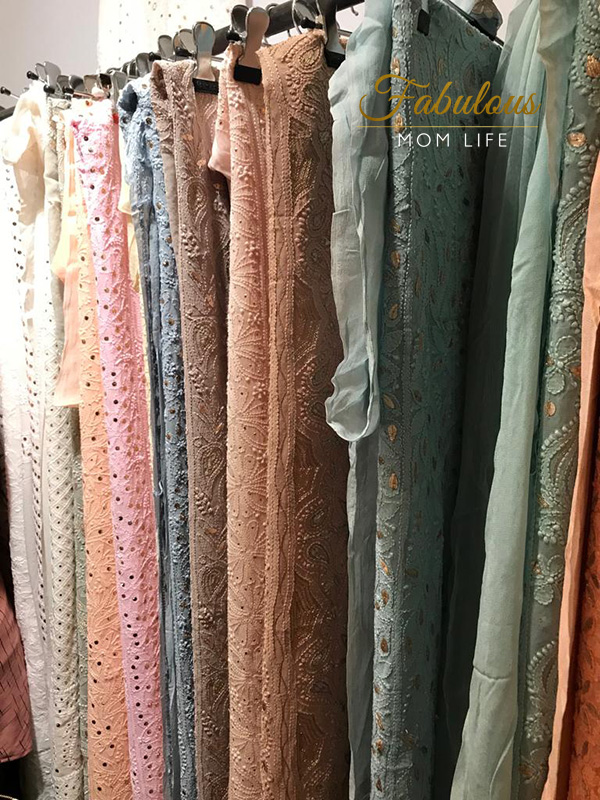 Soni Art Jewelry, Surat
Make a note of this name and be sure to give them a visit! This shop is a treasure trove of Indian jewelry.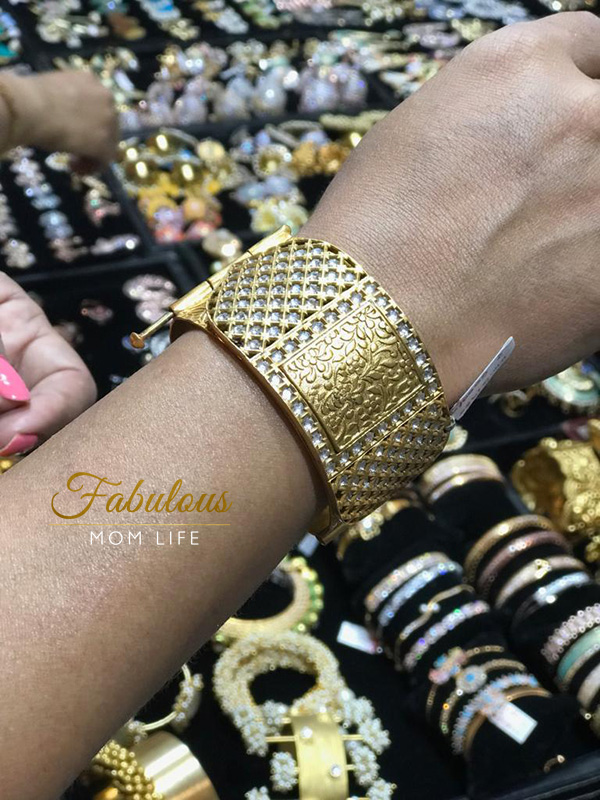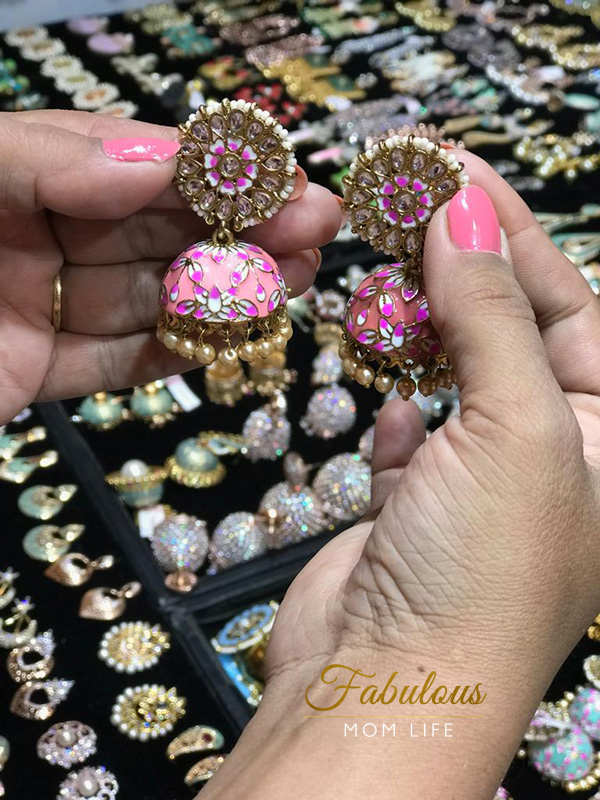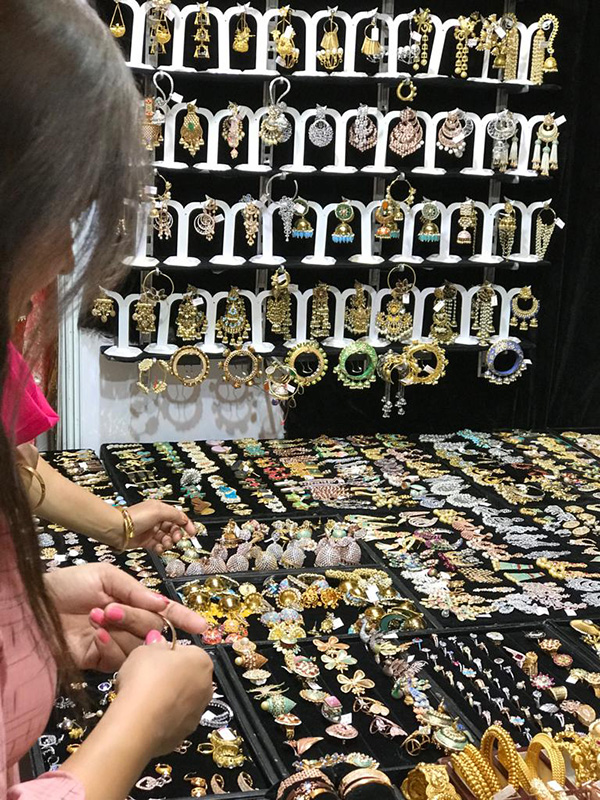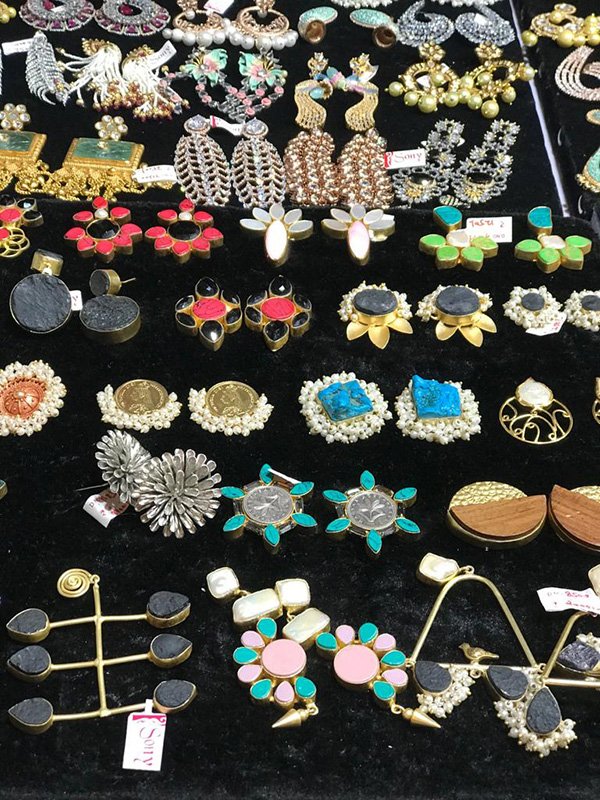 From the latest in funky Indian jewelry designs to traditional Indian jewelry and even oxidized jewelry, there will be so much to take in.
Shararas by Khwaish, Nagpur
Drawn again to this store that I found during the Diwali special Fashionista, my find this time is a lovely White Sharara with beautiful floral embroidery and the dupatta taking the limelight.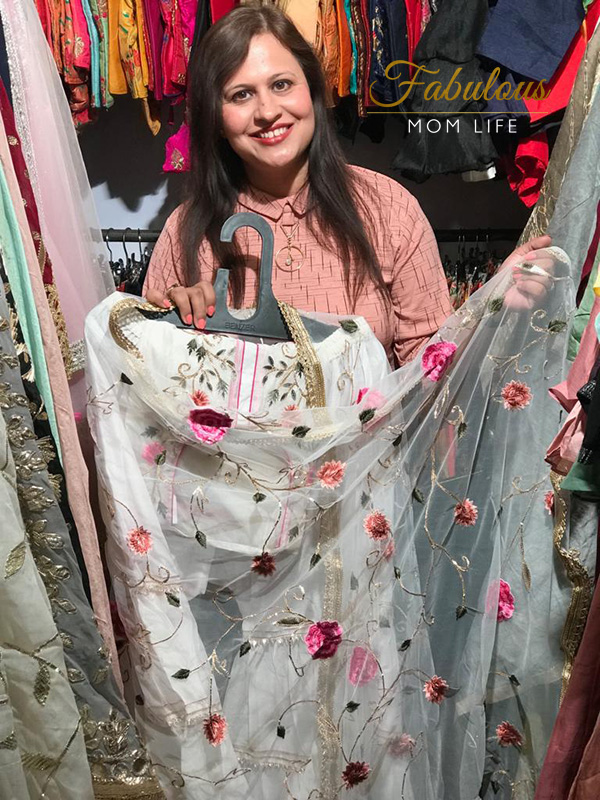 Khwaish also does not have a store and you can only find their exclusive sharara and gharara sets and sequined shrugs in Fashionista exhbitions.
Indian Jewelry by Gunj, Mumbai
Another find from the previous edition of Fashionista, Gunj Designer Store had some new designs to entice me!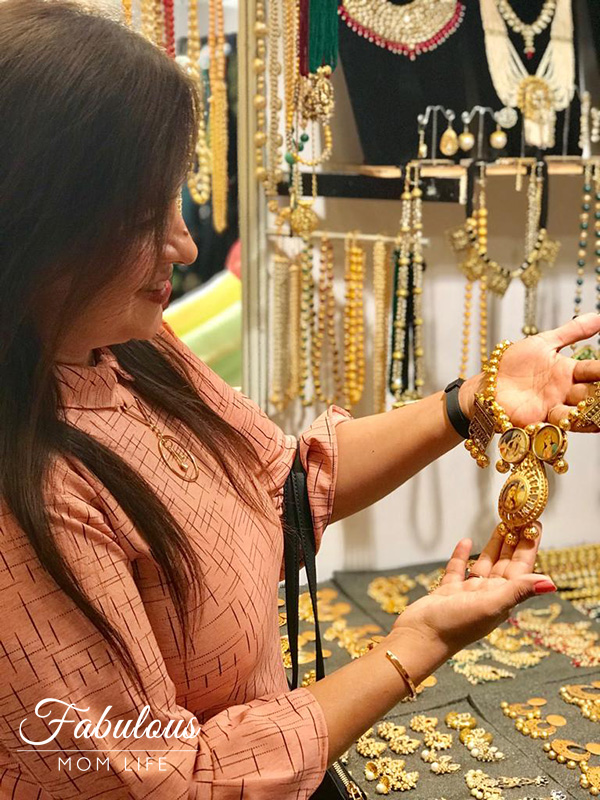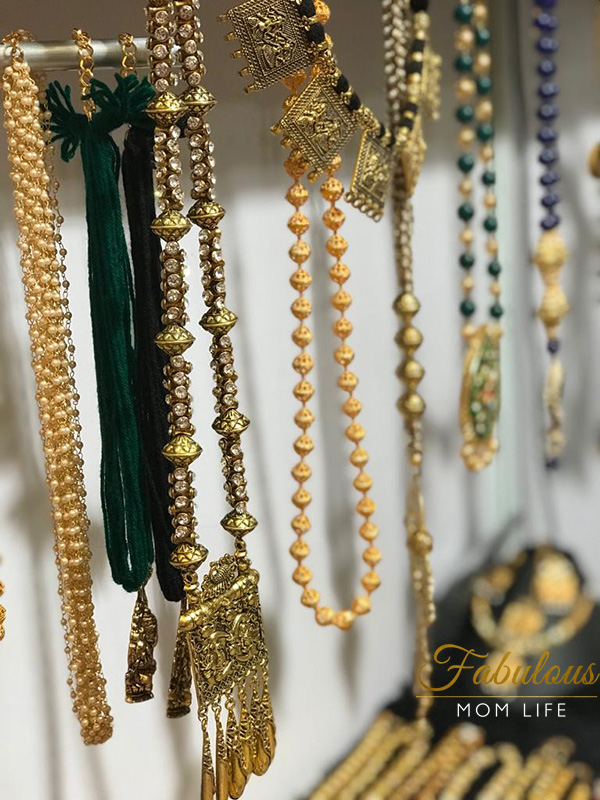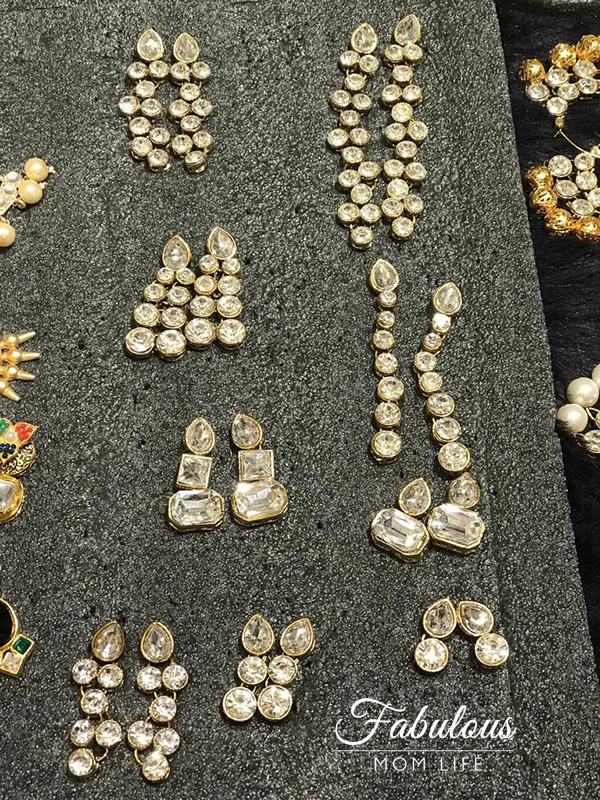 Lingerie by Sabbia
It was also lovely to see some pretty Bridal Lingerie this time around 🙂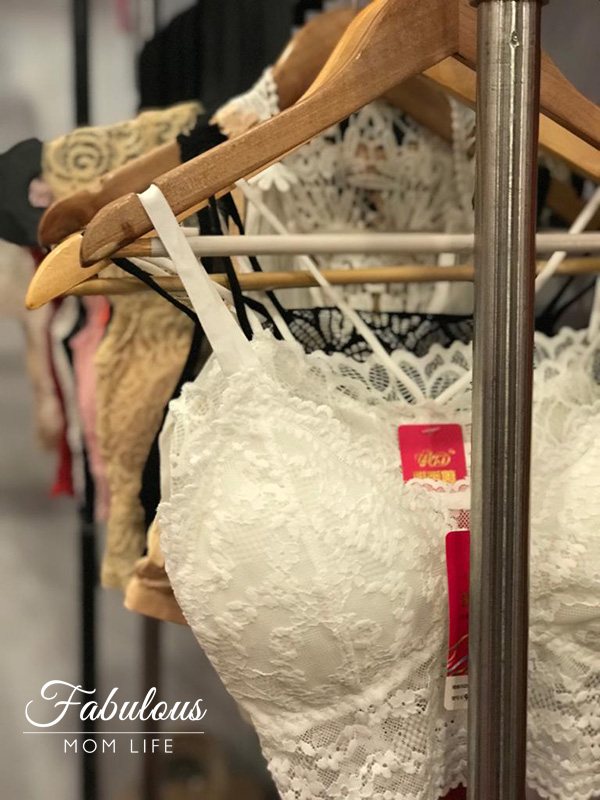 So which has been your favorite find? Do let me know in the comments!