Blissfully unaware of duties and responsibilities, it is the full time job of toddlers to play and have fun. This is the age when play time is at its best and can be used to inculcate many essential habits and develop many skills through creative play time. Choosing toys for toddlers is tricky though. While you have to keep in mind that the toys are safe enough for little hands, they should also be interesting enough to win over interactive media like TV and Smart Phones. Here is a comprehensive list of which toys are most suitable for toddlers.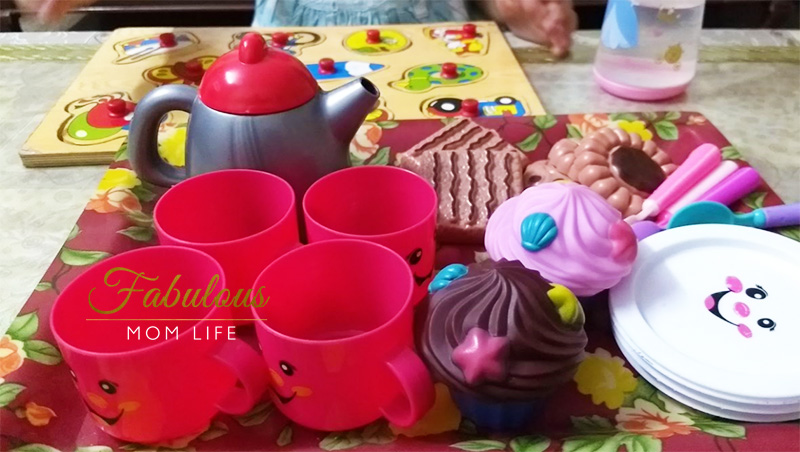 Which Toys are Suitable for Toddlers?
Play time for toddlers is meant to relax them, engage them and also enhance their motor and many other skills. They are also a means to teach toddlers about many of life's aspects. For e.g. concepts like a trip to the doctor, forests, home and kitchen etc can be effectively explained through toys. Toddlers' toys do not always need to be expensive. You can first start by looking around your house for what safe things you might have for their play time. For e.g. my largest mixing bowl has found a place along with several bath toys as the 'bath tub' for toys!
Things to Keep in Mind When Choosing Toys for Toddlers
Here are some points you might like to remember, when choosing or buying the next toy for your toddler:
1. Safety
Toys for toddlers should not have any sharp edges that can hurt them, small parts that they can swallow, strings that get caught in the neck or other parts or toxic colors. Simple toys with well scrubbed edges like our piccolo building blocks are a good investment.
2. Durability
Toddlers tend to rough play a lot. Dainty or flimsy stuff is not for them. When buying toys, look at the construction quality and buy the most rugged and lasting alternative.
3. Age Appropriate
Finally, not all toys are created are equal. Every toy that is safe and durable is not meant for toddlers. All toys mention recommended age. Go with that or look to your child to know what they can understand and play with.
4. Non Battery Operated
I have nothing against battery operated toys except for the fact that batteries cost a lot of money. But I believe that a toy that needs a child only to push a button, is more suited for a baby. Active toddlers should play with toys which they need to work on their own – without pushing a button. Our xylophone, shape sorting truck is one such example.
Toys Suitable for Toddlers of Ages 1-2
1. Bath Toys
2. Nesting Toys
3. Stacking Toys
4. Water and Sand Activity Center
5. Easy Musical Toys
6. Large Construction Toys
7. Pretend Fruits and Vegetables
8. Simple Building Blocks
9. Soft Balls
10. Peg Puzzles
11. A Trike!
Toys Suitable for Toddlers of Ages 2-4
1. Shape Sorting Toys
2. Easy Construction Toys
3. Pretend Play
4. Educational Activity Centers
5. Play Clay
6. Washable Paints
7. Bicycle with Balancing Wheels
8. Costumes (a box full of them!)
9. Doctor Set
10. Educational Flash Cards
11. Toy Houses / Doll Houses
Variation and Toy Rotating
Bringing variations in their play time assures varied skill development in toddlers. Make their everyday play time a healthy mix of different activities – indoors and outdoors. A daily time for sand/water activity, building with blocks, sorting shapes and making pretend food should be supplemented by riding the tricycle outdoors.
A great idea to keep children interested in their toys is to rotate their toys. Keep half the toys aside (out of their sight) and let them play with the rest for a month or two. Then bring out the toys kept aside and remove the current ones. This will bring an element of novelty to the play time and kids won't get bored playing with the same toys. It is almost like getting new toys every month for toddlers!