'American Girl' dolls are every girly girl's dream come true. They do come with a hefty price tag, but it was just one of those must-haves and a one-time indulgence. They are recommended for ages 8 and up, so on my daughter's 8th birthday, her look-alike American Girl Doll came all the way to India!
Why We Love American Girl Dolls
Have you ever wanted a doll for your little girl, that does more than teach her that she needs to look skinny and glamorous? How about a doll that is real, happy, healthy and more likely to pass off as a friend than a super gorgeous bombshell?
American Girl has been creating dolls that are loved by little girls all over the USA. My blogging, traveling and my desire to raise Global kids has given my kids a very good exposure to what's happening in the rest of the world. I don't remember from where exactly my daughter learned of these dolls but she somehow did. When I checked them out, I realized they were the 'Hermès Birkin' of Dolls. They were expensive no doubt (in bold!), but they were darling little dolls.
Unlike the more easily available Barbie Dolls which are always under an attack, the American Girl dolls give children a realistic view of kids. I like Barbie dolls and so does my daughter. She has plenty of them because they are so easy to get and are often, a popular gift idea for a girl. But her 'American Girl' doll is special because she is just like her! No stereotypes in her shape, figure, dress, skin color – nothing. In fact, we went in for their 'My American Girl Dolls' which can be made to look like your own daughter! The dolls are also so much better than any other because they come with accessories to match your daughter's tastes and hobbies. You can choose from skating, basketball, gymnastics and volleyball outfits and accessories.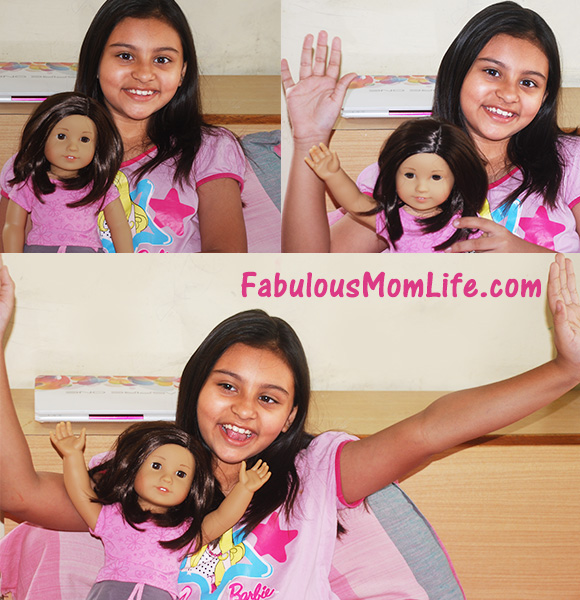 Another thing to love about American Girl dolls is that they are much bigger in size. At 18 inches, they feel like little friends and not just toys. And their hair can be combed much more easily than any other dolls 🙂
Types of American Girl Dolls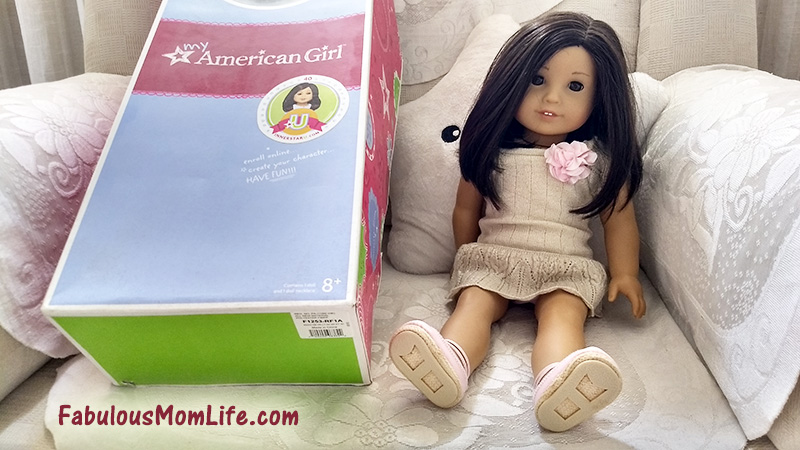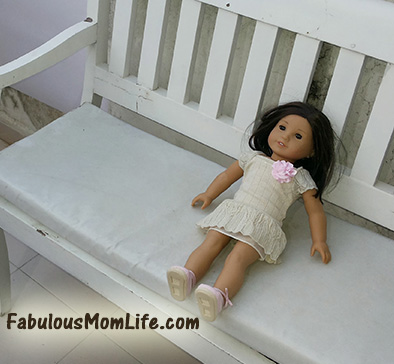 To explain my choice of doll mentioned in the previous paragraph, I will give you a quick overview of the types of dolls you can get at American Girl.
Historical Dolls – Each of these dolls are created after historical American girls. Each doll has a story that ties her to important historic events of the United States of America.
My American Girl – These are the ones we chose from. You can choose a doll that looks like your child. You can choose from the color of her hair, skin and eyes to her hair style and accessories.
Girl of the Year – Every year, American Girl comes up with a new doll as the 'Girl of the Year'. These dolls have names and their own stories.
Mini Dolls – If the full sized are too expensive, you can also go for mini dolls by American Girl.
Bitty Baby Dolls – All 'American Girl' dolls are for ages 8 and up. But they did come up for something for the little ones. They have 'Bitty Baby' dolls and sets for kids aged 3 and up.
Boy Dolls – Very recently, American Girl launched their first Boy doll – Logan.
Our American Girl Doll – Tara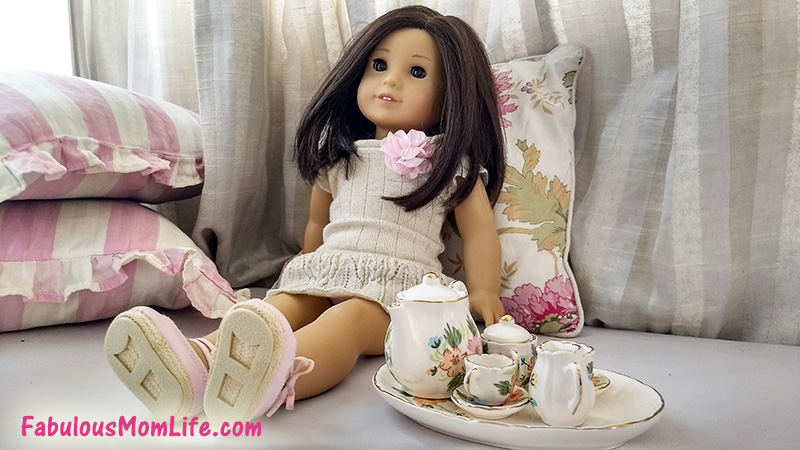 I ordered from American Girl, a doll that resembled my daughter (this was before she went into her 'short hair' phase). I chose light skin, brown hair and eyes and medium length straight, layered hair. Did I ever mention my daughter names every single one of her toys? Well, she does! And she named her 'American Girl' Doll – TARA. It means STAR in Hindi. She came up with it on her own and thought it was a very universal name as well with very Indian roots.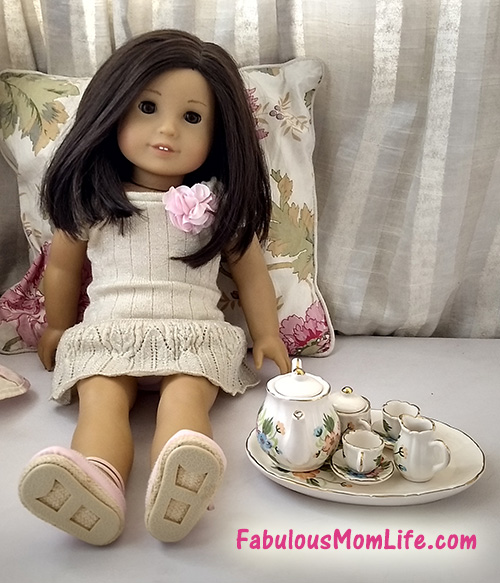 I was actually very surprised and pleased with her choice of name. She also chose star shaped earrings for her doll out of an earring set I had purchased.
Accessories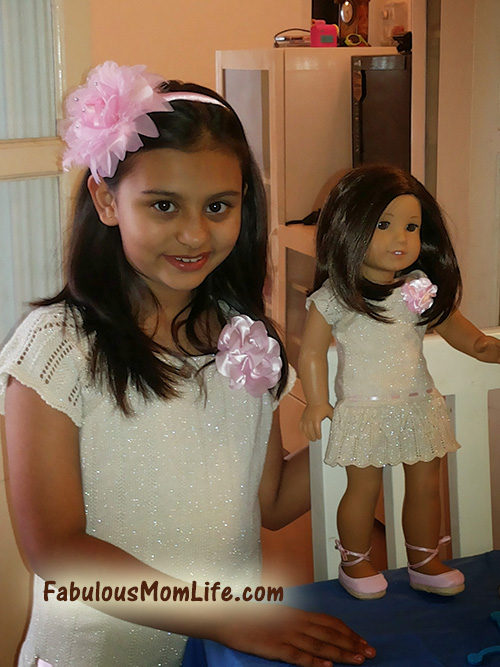 If the doll isn't enough, there are tons of clothes, furniture and accessories to choose from. And just the doll itself, every single thing is damn expensive! But I loved that they have matching clothes for dolls and girls. So, for her very special 8th birthday, I also shopped for an off-white dress for both my daughter and her new doll.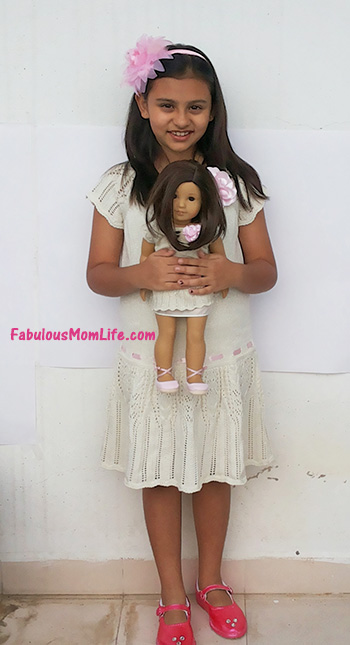 Other than that, the doll came with a basic outfit and boots. I did add a set of earrings for the doll which added to the cost.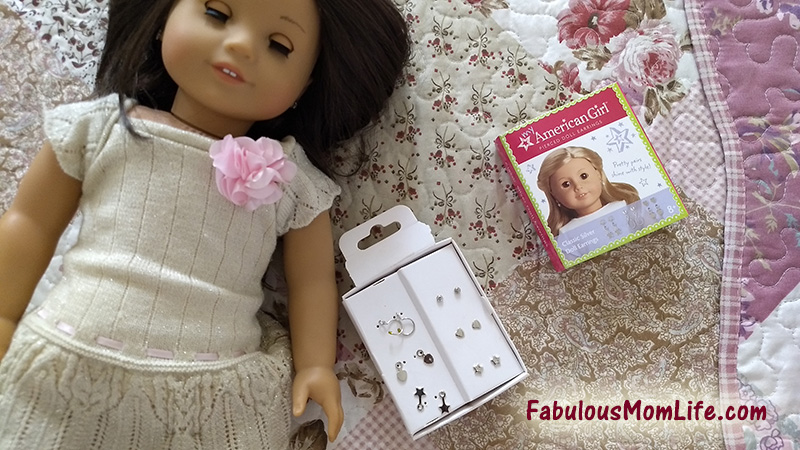 Note: They charge extra to pierce her ears. That's right! And I am not even talking about American Girl Doll Salons, Doll Hospital and the like…lol. Yes, they all exist!
American Girl Dolls in India
Yes, we do have a very small selection of them in India. Amazon India has the almost exact doll I ordered for my daughter.
They also have some more American Girl Doll items and outfits.
But a better deal can be had by ordering internationally from Amazon.com. Even after adding all the custom duties and taxes, it is still cheaper to buy them from Amazon.com.
And of course, the best and the cheapest way to get them would be to find someone who will be visiting or coming from America 🙂