We buy the best products and gear for our babies. Only the safest and purest products are brought in close contact with babies. Why is it then, that we don't bother to invest in baby car seats?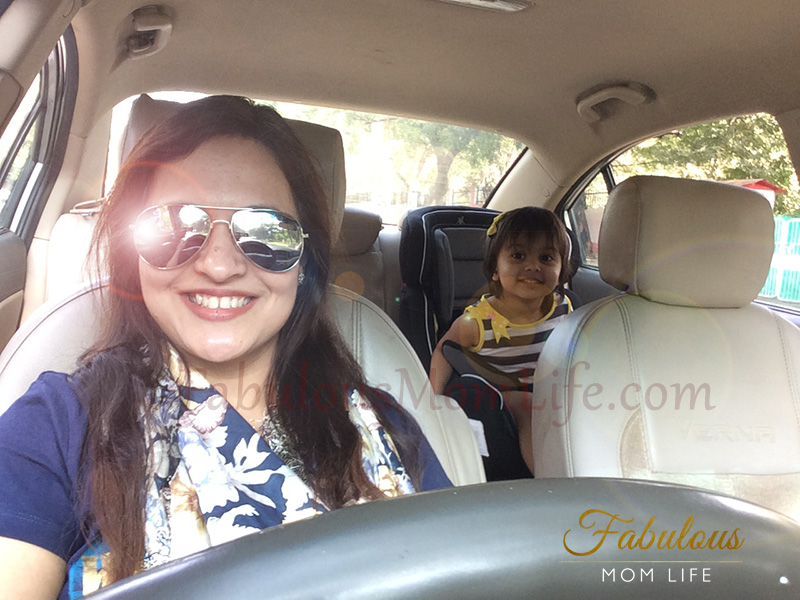 The Driving Mommy – and the Fake News!
A while ago, my pictures were very wrongly used in a fake news item about a car tragedy.
Don't you worry – it was a fake piece of news. Some wannabe website looking for 'sympathy clicks' re-invented an American news item, turned it into 'Indian mom' and googled for some pictures that would go with the fake news. Well, I happen to be pretty popular as the Indian mom of 3 so my copyrighted pics were used – wrongfully and without my permission. But many of those who knew me saw this and were instantly concerned. They had all the more reason to believe it because they knew I drive a lot with my kids. I am probably the only one in my family and local circle who drives with her kids in tow.
Well, the news was fake but I was thinking about my identity as a mommy car driver. I wondered why more moms don't independently drive off with the kids in tow. Why do we wait for someone to drive us around? Why don't we invest in a car seat and give our babies the much needed safety and wings to our own selves!
Don't Shy Away From a Car Seat
I remember this one instance when I was dropping off my 2-5 year old son to school. Another parent came up to me and asked if I had just migrated to India from a foreign country. I was puzzled and replied in the negative. I have always lived in India! To which he answered that he was confused because he saw me using a baby car seat for my son.
Now it was my turn to look confused. I asked him how he managed to bring his daughter to school all alone. I mean, even if we forget about the basic safety, there has to be at least one other adult in the car to hold these toddlers right? He shrugged and said his daughter just sat in the front seat (horrors!) and created a little bit of a ruckus but he was able to manage it. He probably himself realized that it wasn't a very smart move on his part. So he added that his wife never drove alone. There was always someone with her to hold the child.
I couldn't really bring myself to give him the standing ovation that he was hunting for. Frankly speaking, being able to drive independently with my kids has been a huge part of my insistence upon using car seats. I love to drive and having kids hasn't stopped me from doing it. I take them along too! But whether or not I am driving, I do not find it safe to carry my kids in my lap like I see many Indian families doing.  From the safety point of view, it is always recommended to use a car seat. And if you are fond of road trips, you will agree about their convenience too. How many hours would you want to sit with the baby on your lap?! Read some reviews, choose the best baby car seat and flaunt your road style mommies!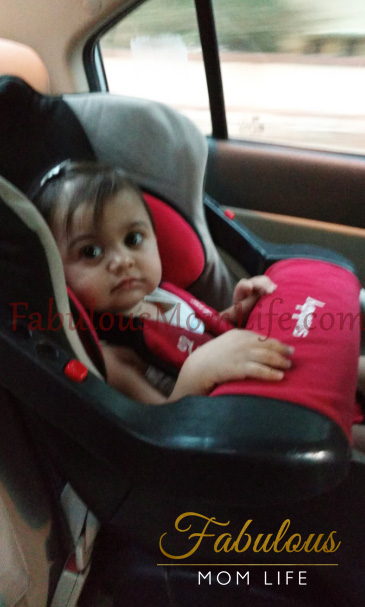 Put on Your Mommy Swag and Flaunt those Car Seats
In another incident, another new mommy living in my apartments used to watch everyday as I flaunted my mom swag, fastened Lil Sis in her car seat and zoomed off in my car. She was also an avid driver. But she had to wait for the grandparents to busy her daughter elsewhere, so she could sneak off to run errands.
One day, she finally asked me where I got my car seat from. She had apparently been hunting in a couple of stores. Completely proud of her for taking this decision, I told her to look online. Within a week, her car seat arrived and she gave me the biggest smile ever as I watched from my balcony and she drove out with her baby daughter in the car seat!
I think it's time for all Indian Mommies to start flaunting their baby and child car seats now! Yes, it's the safest way to transport a baby and it also makes you completely independent. Don't wait for the Government to bring a law for using car seats till you go for it. Take the smart step and buy one yourself 🙂
Some that I like: