It was difficult to master the trick of effective swaddling with my first born. She always managed to kick herself out of the wrap, no matter how well I (or even her grandmama) tried! When the same thing happened with my second born, I began to look for better ways because the benefits of swaddling were clearly visible. By the time I came to know about 'Miracle Blanket' and such, my son had outgrown the need for swaddling. The third time around, I wanted to be prepared. I ordered a pack of SwaddleMe Wraps and here is my review.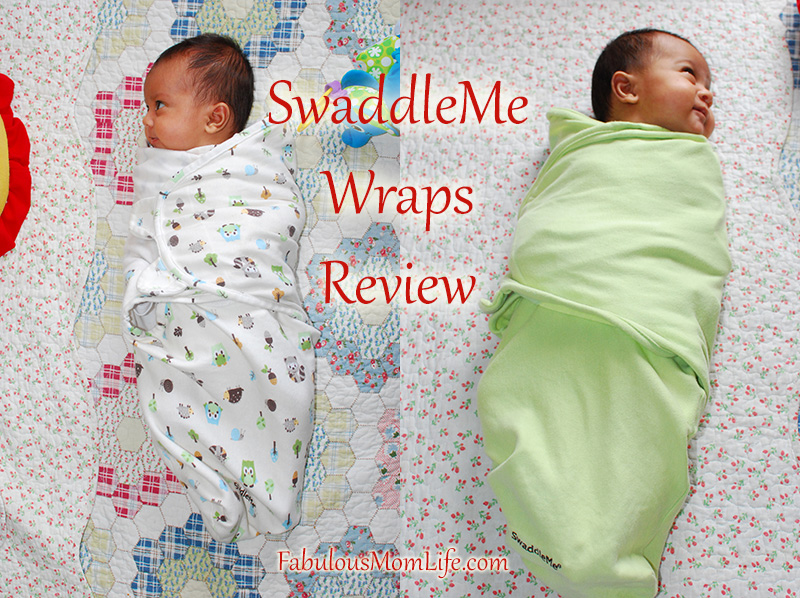 Benefits of Swaddling
Swaddling is never really a choice for Indian mommies. The tradition of wrapping the baby has existed for ages and you would no claim to challenge the practice really. It keeps the baby warm, secure and comforted which helps the baby to sleep better (Read My Favorite Brands: Sleep Sacks and Swaddles). The idea behind it is to imitate the feeling of being inside the mother's womb. They also make it very easy to carry the baby, especially for new moms who are still getting the hang of it or are recovering from the delivery process.
The Challenges of Swaddling
You can swaddle using any square cloth. The nurses will teach you how to swaddle before you leave the hospital with your baby. However, little babies are too smart than we would allow them to be. They quickly figure out that something is stopping them from kicking about their little arms and legs and they learn to persistently kick their way out of simple wraps. Pre-made wraps are the perfect way to swaddle as they take the hassle out of swaddling. The clever design
Buying SwaddleMe Wraps in India
My first and foremost reason for choosing SwaddleMe was the price and availability. They are available on Amazon.com and are a part of their Global Shipping program. Since I did not know the sex of the baby, I wanted to go for a neutral color. I ordered a 2-pack called 'Woodland Friends' consisting of one solid green wrap and one super cute woodland print wrap. which I received in India within two weeks. I opted for the 'Summer' style since we mostly have warm weather in India. If it get's cold, you can always alter the baby's clothes inside the wrap accordingly.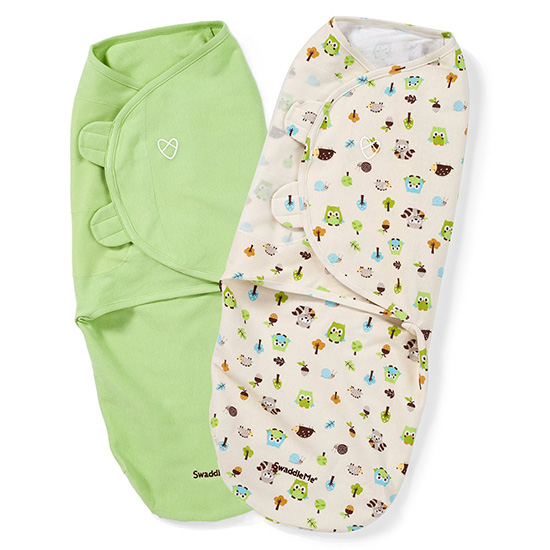 They are now available on Amazon India but ordering them directly from Amazon.com is still cheaper. Amazon.com charges you for international shipping as well as estimated custom duties so you do not have to deal with the customs. Be prepared to pay roughly twice the price of the product to get it to your doorstep in India. Like I said, it is still cheaper to buy it from Amazon.com than the sellers on Amazon India.
My SwaddleMe Wraps Review
The wraps were everything I expected them to be. They took the hassle out of swaddling. My baby was not able to kick out of them and slept securely for longer hours than she should, without swaddling. Here are some things I loved about SwaddleMe wraps:
The baby fits in very snugly in the 'pocket'.
The comfortable wrap has extremely good quality velcro tabs that restrict the baby's hand and leg movement effectively and do not let the baby kick itself out.
The velcro portion is really wide to accommodate your baby's growth and ensures a perfect wrap every time.
There is an arrangement to fasten the velcro inwards before tossing them into the washing machine so the velcro does not entangle itself with other laundry and the lint from the other clothes does not get stuck on to the velcro.
The wraps can be used when traveling. There is a slit in the back to insert car seat or swing harness through.
The material used to make the swaddling wraps is organic cotton and it is super soft. There were no signs of any irritation caused.
I bought a 'medium' size and initially it was a bit large for the baby, which means there was some space left in the pocket where the legs will go. But when the baby is still an infant, you can always tuck the remaining fabric behind her legs. The choice of size proved lucky since it lasted well until after her swaddling age of 4 months. I actually used it for about 7 months as it continued to induce better sleep.
SwaddleMe Wraps are perfect for the hot Indian weather and you will not run the risk of heating up your baby with these wraps ever. I have used them at all times and in all places – indoors and outdoors.
To sum it up, SwaddleMe wraps are inexpensive, value-for-money wraps that do their job perfectly and look super cute. If you want to try out other brands, I also like JoJo Maman Bebe wraps which have winged flaps so the baby can sleep in it's natural position – with their hands up. But SwaddleMe did the job perfectly and I never felt the need for anything else.