FabulousMomLife.com and IGP.com bring you an exciting contest this Raksha Bandhan! Answer these fun questions and the best answer will win an INR 1000 Gift Voucher from IGP.com.
Raksha Bandhan Contest
The Raksha Bandhan contest will run for two days and you need to answer two questions – one each day. Scroll down for all the requirements and do make sure you complete all of them!
Today's question is: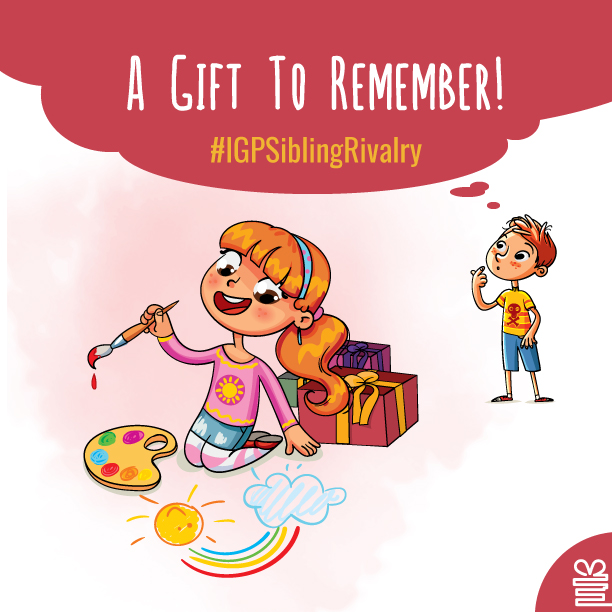 Tell us about the most memorable gift your sibling ever gave you!
Yesterday's Question Was:
Tell us about a fight with your sibling that you never forgot!
To Enter:
Leave your answer in the comments and don't forget to check back tomorrow for the 2nd question!
Answer both questions in order to be eligible to win.
Share the IGP TV Commercial http://bit.ly/IGPRakhi from Facebook on your personal profiles along with the Hashtag #IGPSiblingRivalry