Looking for special Raksha Bandhan gifts that my kids can give to each other is my favorite exercise this time of the year! Thanks to my job as an Indian parenting blogger, I am exposed to the latest toys, books and other creative gift ideas. Combining some of my latest loves along with classic gifts and things that my kids are currently about, I have put together my list of Raksha Bandhan gift idea picks for girls and boys both.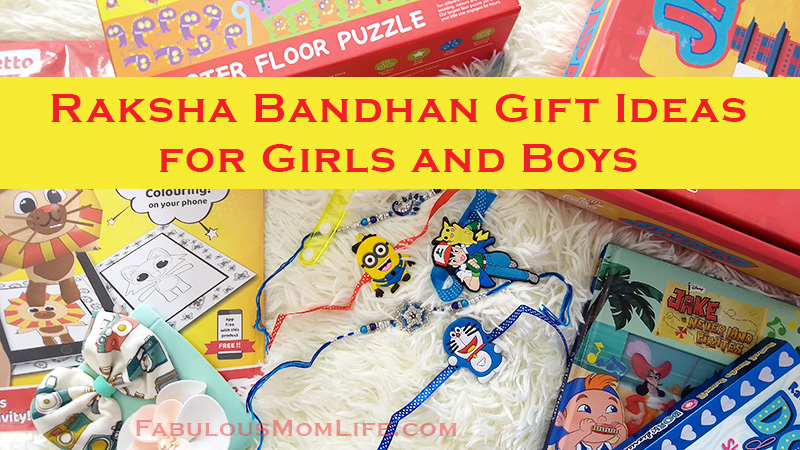 I have already created lists of most loved Raksha Bandhan gift ideas for sisters and Raksha Bandhan gift ideas for brothers last year. While they are totally relevant this and every year, the ideas in those lists are generic. For 2017, I will directly list my favorite gift ideas with brand and price info and links to buy them directly.
All set then! Here are my top picks 🙂
1. Personalized Books by 'My Name Quest'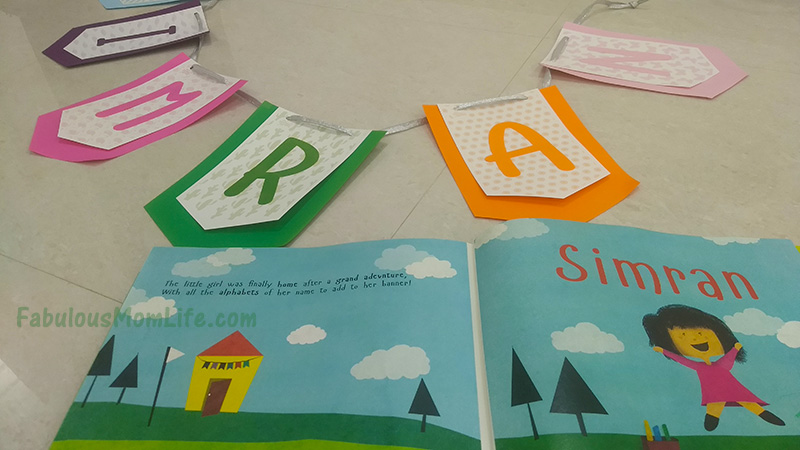 Perfect for both boys and girls, these books make a lovely gift that will be a keepsake forever. Read my full review of The Name Quest Personalized book to see how they are more than just a book. They actually come with a lot of personalized goodies!
Price: INR 1450
Shop at: https://www.mynamequest.com/
2. Light Up Notebooks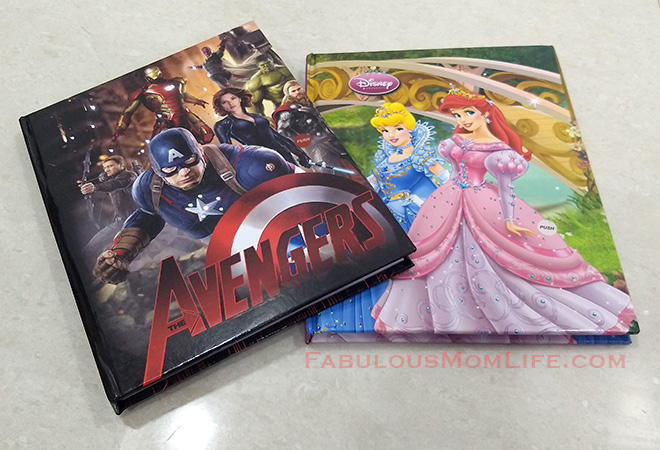 A big hit with my kids, these light-up notebooks have tiny lights on the cover. Press the button and the Princess's gown or Captain America's shield starts glowing!
3. Interactive Books
While older kids are hooked on to books without pictures, the younger ones like board books with bright, large pictures and some kind of an interactive feature. Pressing buttons to make a noise, raising flaps to reveal something etc. are great fun for kids. I shop for almost all my books from Amazon. Check out a selection of interactive books for toddlers.
4. Floor Puzzle by Shumee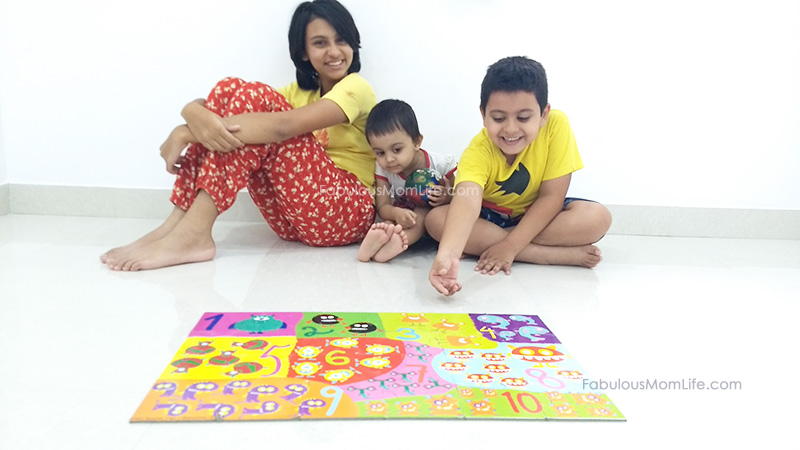 A fun puzzle that is also educational makes for a great Raksha Bandhan gift idea. My kids have enjoyed playing with the Shumee Floor Puzzle together.
5. Activity Boxes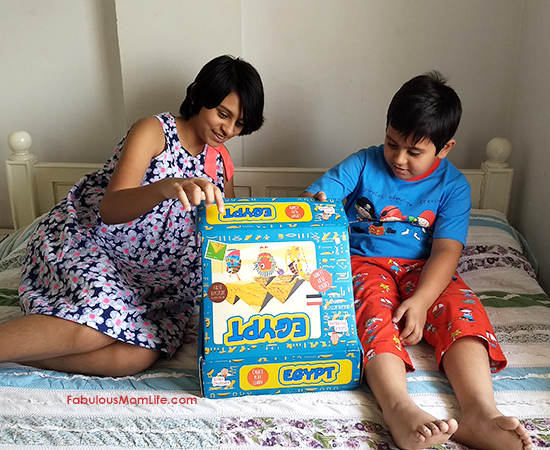 There are plenty of activity boxes for kids available in India now. You can buy subscriptions or stand alone boxes. A single box contains many different activities. Check out my review of Globe Trotters Box Egypt and Japan and PodSquad Box. These boxes are available for different age groups and can be gifted to almost any child. I love these as gifts because they are many activities rolled into one and all activities are aimed at encouraging good behavior and correct exposure to the world.
I will soon do a review of all these boxes in one single post, but for now, here are the most popular ones.
6. 3D Coloring Books
We were blown away by these books! Check out my video for a review of 3D coloring books.
These books are the latest in tech for kids and are perfect for sending to brothers living overseas as flat packages (particularly books) are easiest to mail. If you are looking for slightly higher priced options, check out the Shifu Space game based on the same Augmented Reality Concept.
7. Wooden Truck + Xylophone + Shape Sorting Toy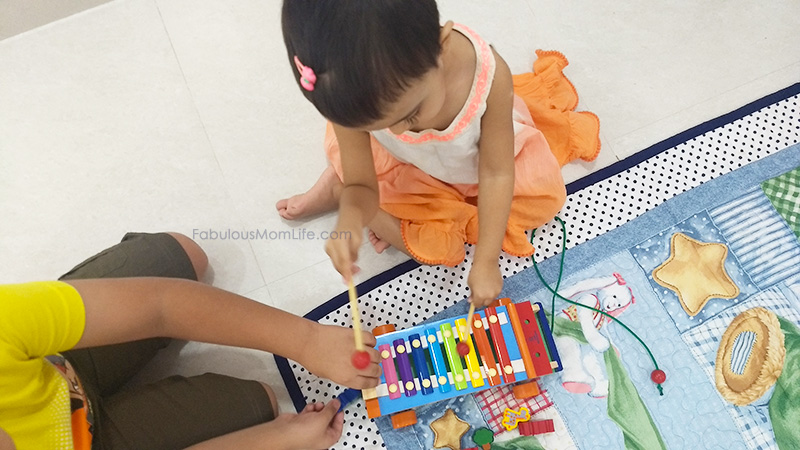 If you are looking for a gift for a toddler, do give this a serious thought. It is my daughter's current favorite.
It keeps her off the phone or TV for hours and goes along with her everywhere!
8. Play Tent
Ever since our last tent went dysfunctional, the kids have been asking for a new one. And I really don't mind. A play tent is their imaginary world away from reality and they spend hours playing or reading inside. This is going to be one of our Raksha Bandhan gifts this year. Still deciding which one to buy. There are so many styles to choose from! My kids want all of them so they can make their own 'city' but that is certainly not going to happen!
9. Fidget Spinner
Yes, my kids have one. And no, my son does not 'own" it. In fact, his big sis does not let him touch it at all. Girls and Boys of all ages are crazy about these spinners. And they are not happy with just one. Like toy cars and beyblades, they are building collections! Here are some I am considering choosing from, for my son, so he has his own and there is one fight less to settle:
10. Wrist Watches
Both my kids, especially the big sister, have to be repeatedly told to come back home on time after their evening play time. But every other day, I find myself hanging out of one balcony, then the other window and finally with a telescope on the terrace trying to locate them inside our colony. No more excuses about forgetting to wear a watch now. I am going to get them a pretty watch each, that they will never want to forget wearing. Here are some in my wishlist: