DIY Fashion is the hottest trend and DIY kits make the perfect gift ideas for pre-teen girls. My 11 year old received this Hobby Lobby DIY Message Bag for Christmas and was thrilled. Here's how she completed her cool message bag by coloring-in with markers.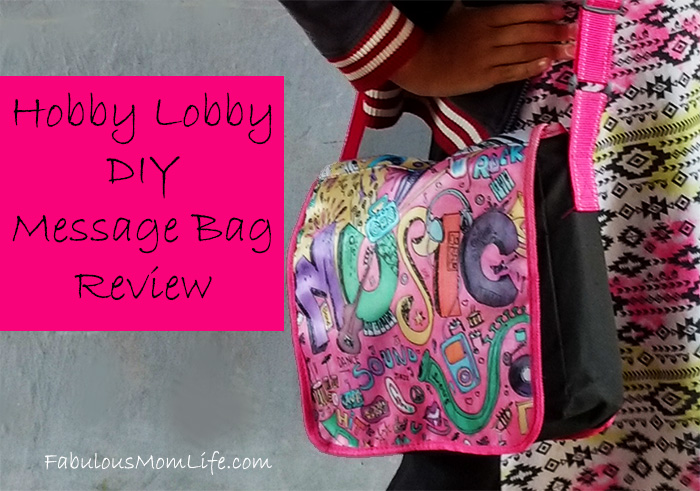 Hobby Lobby DIY Message Bag
I came upon the Hobby Lobby Jumbo Message Bag at Amazon when looking for Christmas gifts for my daughter. My daughter loves art and is the right age to be into cool fashion accessories.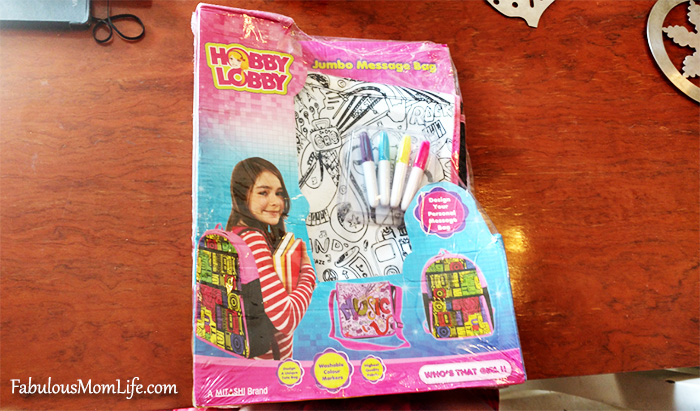 The DIY kit includes a beautifully illustrated messenger bag and 4 markers (although it says 5 markers on the cover). My daughter had been asking for my permission to do some artwork on T-shirts and such and I thought this would be a great place to get started first. I start preparing wishlists for an event months in advance and this was in my 'Christmas' wishlist for over a month on Amazon.in! As December arrived, I started adding chosen products to my cart and checking out.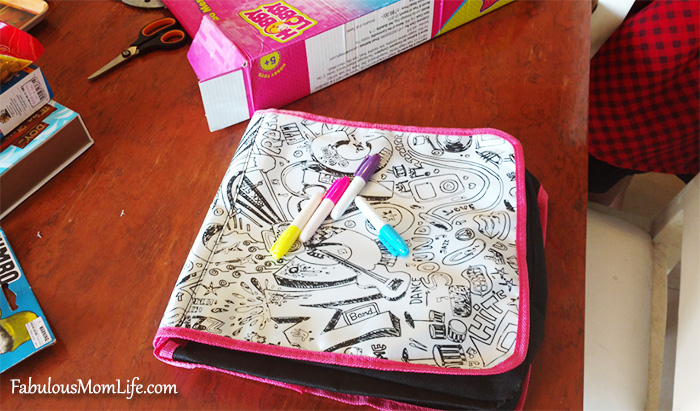 Girls can simply start creating their own bag by coloring in, using the markers. The colors can be mixed to create new colors. Like you see in the picture below, my daughter is using yellow on blue to create green! This pic was taken right on Christmas day. She couldn't wait to get started as soon as she opened it. All the other gifts were forgotten, lol. I asked her to be patient and do the coloring in installments, over a week. This would lengthen the fun of the new experience of being able to color your own bag.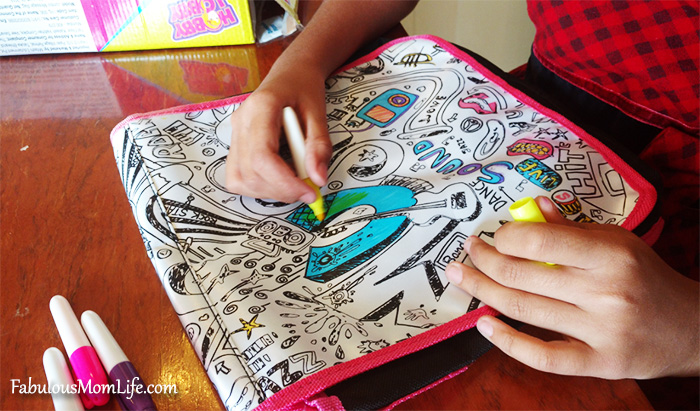 The DIY message bag costs INR 705 and is recommended for ages 5 and up. I think kids of any age can do this. It only requires coloring skills. But older girls (say 8 and up) will love to flaunt it.
The bag has a 'music' themed print on it. My daughter carried to a recent singing competition where their group won a prize. So it has become her 'lucky' bag now 🙂
Shop at Amazon.in: