All women are created equal, then some become moms. Mothers, I believe, have some of the most important tasks in the world, one of which is the responsibility of carrying a human being inside of them for a long nine months. That's a lot of time, considering someone is sharing the nutrients and energy you have.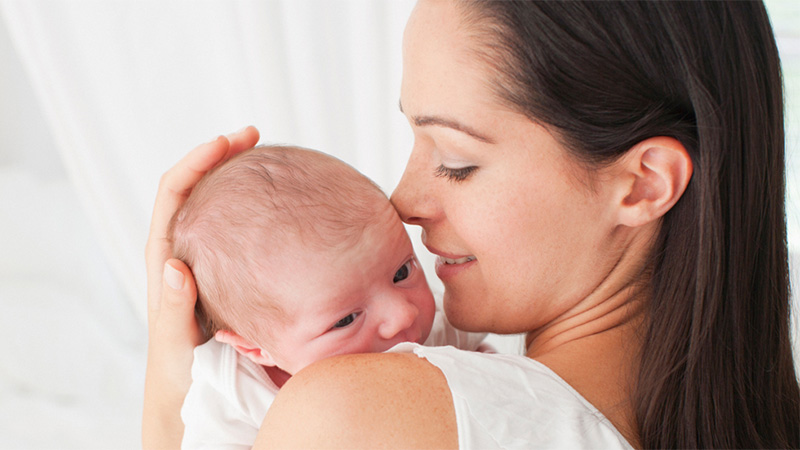 Being a mother is difficult, more so when it is your first time. No one gets to be really prepared for entering into motherhood. Fortunately, experience is all it takes for you to be a professional mother. You get to experience labor pain for the first time, and they say it feels like having your worst menstrual cramp ever, or having your insides and abdomen twisted, pulled, squeezed and released at the same time. But the struggle of a first time mother does not end there. Giving birth, and the events following it, will require and demand a lot from these wonderful women. If you are about to welcome your first child, here are some tips to make it a little easier.
Find What's Comfortable For You
When mothers and soon-to-be mothers congregate, they can't help but exchange questions, tips and advice. They are definitely useful, but not everything they say will complement your own personal experience with motherhood. Not every piece of advice they give will be suitable for your own experience. Take them into consideration, but follow your own gut. As the days go on, you will have your own mother's intuition, and that is your foundation on how you treat the situation, as well as the flow and rhythm between you and the baby.
Look For Trusted Sources
If you are reading this, then there is a high probability that you belong to the millennial generation, and rely on the internet for your resources, facts, and information. Just a basic search through search engines like Google or Bing will bring you to multiple sites talking about parenting, childcare, and similar topics, but I suggest looking for more reputable and trusted sources. Sign up for professional forums on pediatric sites, blog sites, or groups that host conversations about parenting, children and family, backed up by pediatric and childhood development experts. These kind of platforms usually share advice based on their own personal experience.
Stock up On Essentials
Babies require most, if not all, of the attention parents have to give. And not only attention, but baby care essentials too. Baby essentials are diapers, wipes, baby oil, baby soap, onesies, mittens, and other baby gear. If you hold a baby shower, you will probably be receiving a ton of them, some are even in an unusually cute packaging, like baby cakes or onesie buntings. You can never to have many of them; a newborn typically use around 70 diapers per week.
Love Your Body
There will be a lot of changes in your body, starting from the first day of your pregnancy, up until the day you give birth. And those changes don't go away quickly or easily. It is understandable to feel upset or sad about it, because admittedly, they don't look very attractive. But to keep those negative feelings at bay, I suggest you learn to love those stretch marks, baggy patches of skin, and dark scratches. Consider them as your medals of bravery for making it through this grueling period in your life. It does take time for those funny looking body parts to dissipate, but they do go away. Don't feel too bad about it. There are many baby weight loss regimes available to help you lose them, faster and safely.
Find Time For Yourself
It is easy to lose all your time taking care of the baby and doing house chores but it is important to take note that finding time for yourself is vital. Never lose yourself, and just be a mother. You were someone else before becoming a mom. Find you and stay you. Maintain your sanity by doing or finding a hobby outside of motherhood. Look for activities that you can learn, and keep yourself engaged with, like gardening, doing arts and crafts, or maybe blogging.