Are you tired of gifting boring board games? Well, I have found something new and exciting that my family is loving. My kids went crazy about 'Bounce-Off' after seeing it on one of their favorite Toy Unboxing channels on YouTube. Unlike most other toys that they see on YouTube, I was actually able to find this one in India (shopping source at the end) – and for a reasonable price too! So, the kids were thrilled to receive Bounce-Off from Santa this Christmas and it has now become a family favorite.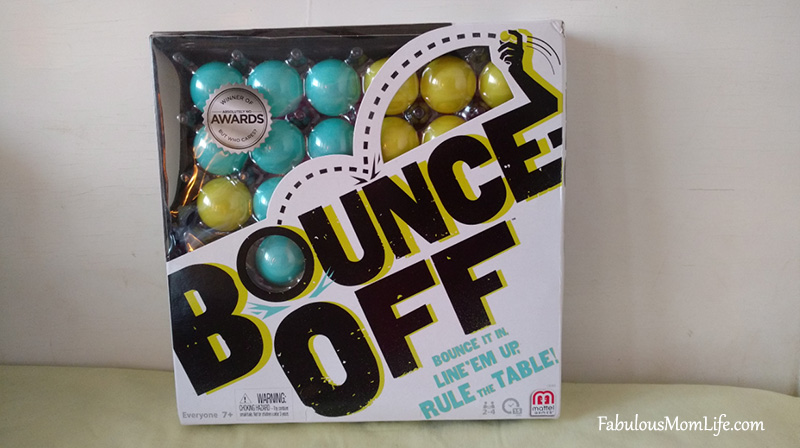 Bounce-Off is my kids' (and mine!) latest favorite. I love playing all kinds of indoor and outdoor games with my kids. This one is a combination of an indoor-game and a board game. It has a mild level of activity too. You can make the game easy or difficult by playing from a close distance or from a longer distance.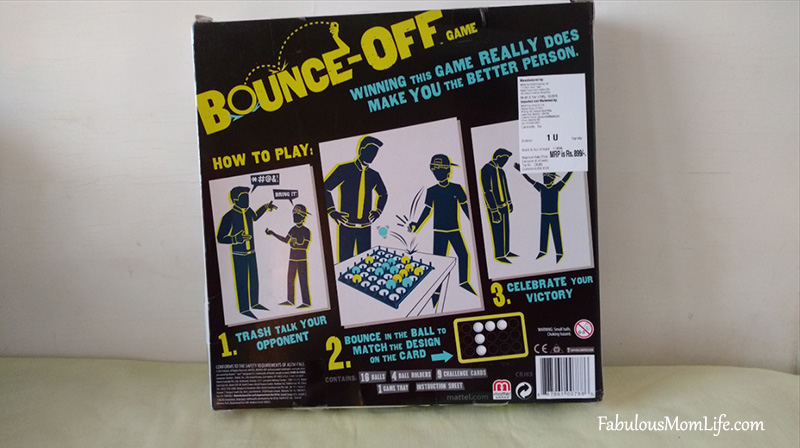 As you can see on the back cover image above, you need to throw ping-pong balls inside the frame to make the different patterns. The ball needs to bounce on the table once before entering a slot inside the frame.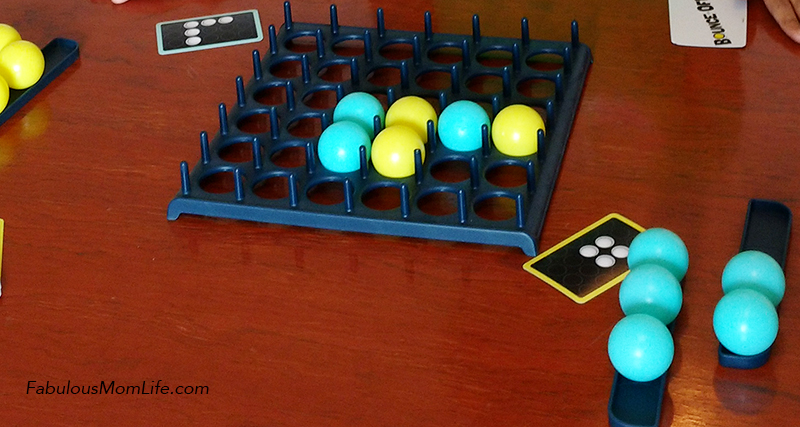 The game comes with a plastic frame filled with slots and ping pong balls in two different colors (one color for each player). It also includes a set of cards with different patterns drawn on it. You need to pull out a card and try to create that pattern with balls. The game can be played 3 to 4 people.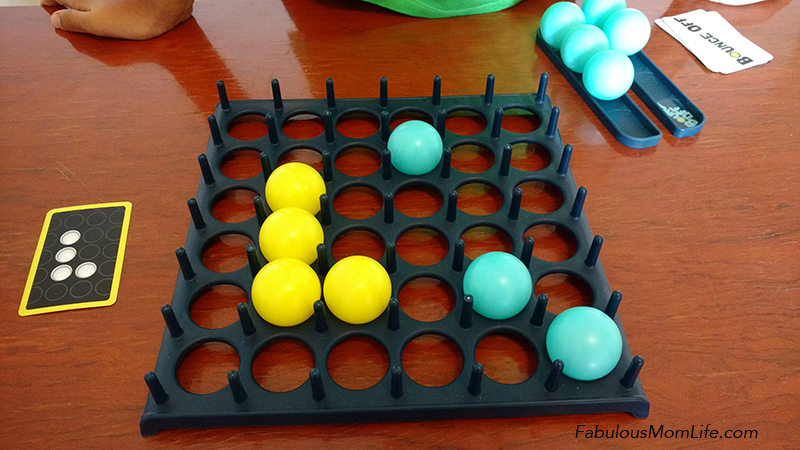 See the card lying on the left of the board? That is the pattern we were to create. And I did it with exactly 4 balls! Yay!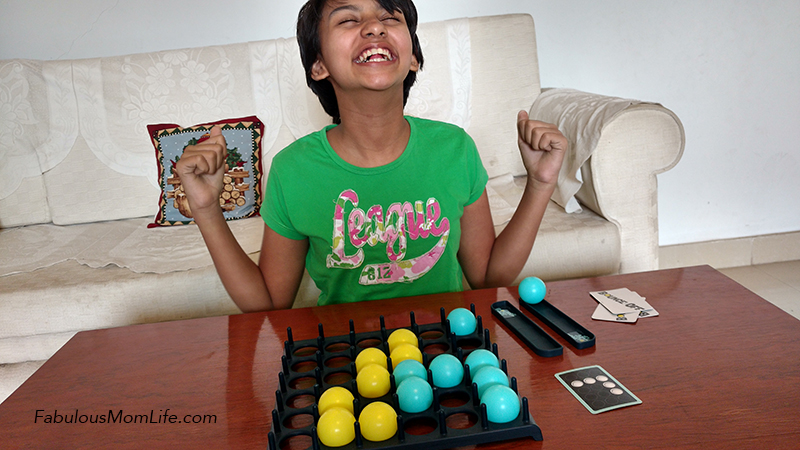 Okay, so my daughter made an even more difficult design. She is, obviously more experienced with the game by now. Beats her younger brother so easily that he prefers to play with Mamma who does not mind losing to him 🙂
The game can be played on the floor, any table, dining table etc. You just need a hard surface around the main frame board for the balls to bounce off.
Shop Bounce-Off Game in India
Bounce-Off is available in offline stores, Central Mall Toys section etc., but they are selling it at full price. It is available at a discount on Amazon India. I bought it for even more than the price Amazon is selling it at, right now! So, if you have a birthday or a special occasion coming up, Bounce-off makes a great gift and is somewhat a novelty in India.