Diaper rash is, unfortunately, common in babies. But that does not make it's occurrence welcome. In fact, it is the most discomforting situation and you want your baby's delicate skin to get rid of it asap. I share with you, today, some of my tried and tested remedies for diaper rash – both mild and severe.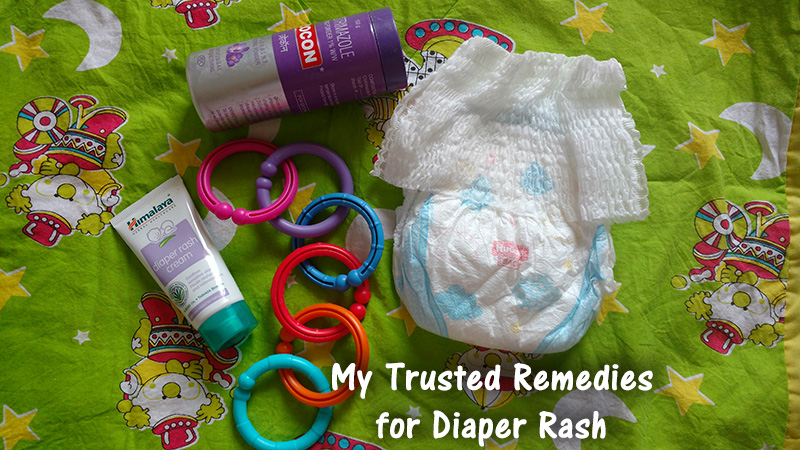 Diaper rash is a type of skin inflammation and your immediate measures should be:
Keeping Baby's Skin Dry
Keeping the Rash Area soothed from irritation
If rash is severe, use medication
To achieve the above, here are my 5 trusted and proven remedies:
1. Keep Baby Dry and Clean
Prolonged wetness will only aggravate the rash. Take care that your baby is dry at all times. Take special care at night. Change diapers often. Skip nappies and opt for good quality, absorbent cloth diapers and if possible, take the baby off cloth diapers completely if you are too busy to change diapers too often. Use disposable diapers (see next point) until the rash is completely cured.
2. Use Disposable Diapers Proven to Cure Diaper Rashes
My preferred diaper brand in India might be different, but when it comes to treating diaper rash, I trust only Huggies Wonderpants. They are miraculous for treating diaper rash and the package actually recommends them for this purpose.
3. Air Out the Rash Area
In simple words, let the baby go without any diapers, if possible. It means extra work but exposure to air helps the rash heal very quickly. Use a breathable waterproof over the baby mattress and let the baby sleep without a diaper for a few hours, or overnight, if possible.
4. Barrier Creams
Barrier creams are extremely effective during diaper rash. As their name suggests, they create a barrier over the baby's skin. My favorite barrier cream is Himalaya Diaper Rash cream and it treats most cases of mild diaper rash. As soon as I see signs of diaper rash, I use this cream to prevent further growth of the inflammation.
5. Medications for Severe Diaper Rash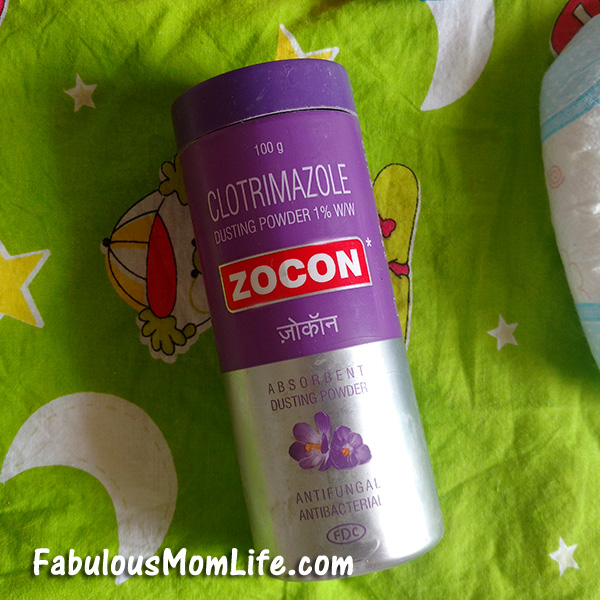 When all the above diaper rash remedies fail and the rash is severe, it becomes necessary to use medicated powders. My pediatrician prescribes a clotrimazole powder which is seen in the picture above.
Note: I have been warned to use this sparingly and only on the rash area. It would be best to consult your baby's doctor before using medicated ointments.
The powder cures the fungal infection and keeps the baby's skin extremely dry, healing it completely in a day or two.