The key to a successful dinner party is, hands down, the food remaining hot throughout the party! The constant need to microwave spoils the party for the host and is also not a very healthy practice. This Diwali, I tried my brand new Casseroles from Pinnacle Thermoware and loved them.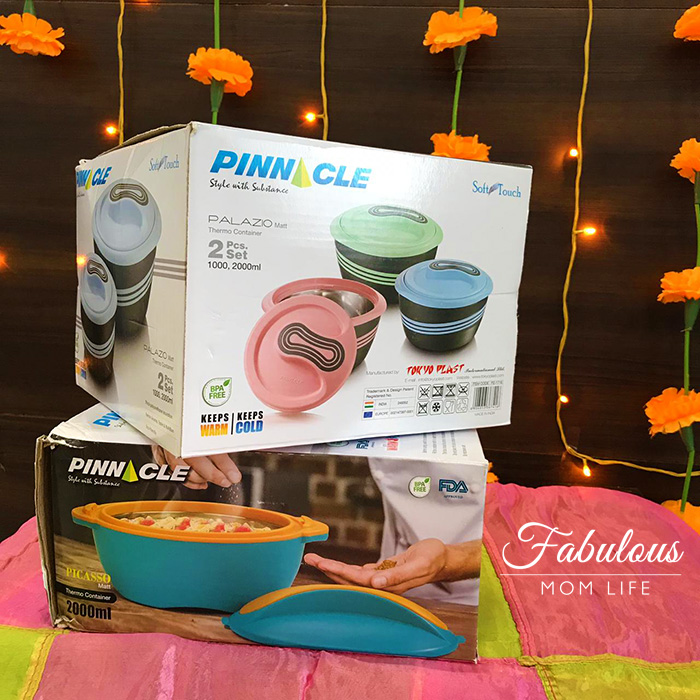 From their gorgeous looks to great performance, there are a lot many things I want to share with you. Read on for a full review and my experience using them with different foods.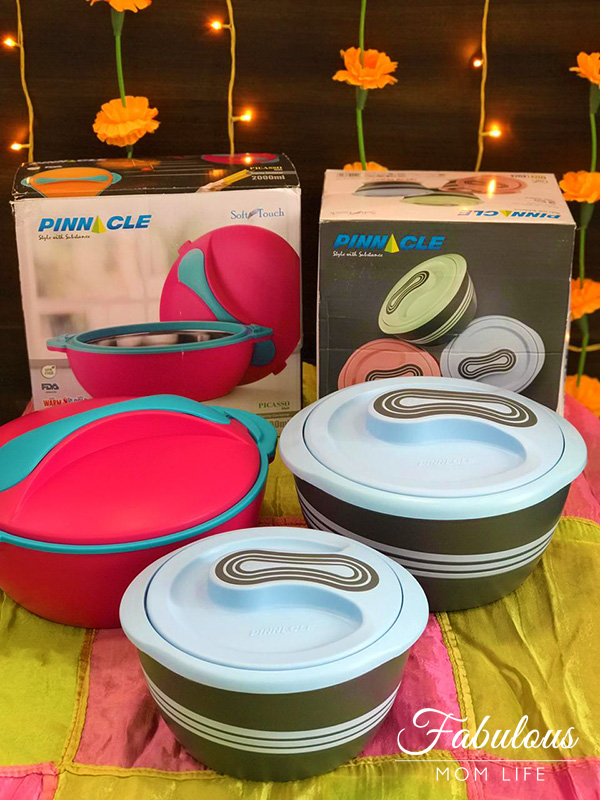 Pinnacle Palazio Casserole Set
My Palazio Casserole set is a delightful set of 2. Those who love pastels and muted colors will love this style. The handles have a wave-like design and look very pretty. My light blue and gray casseroles look very elegant and their serving sizes of 1000 and 2000 ml are just perfect.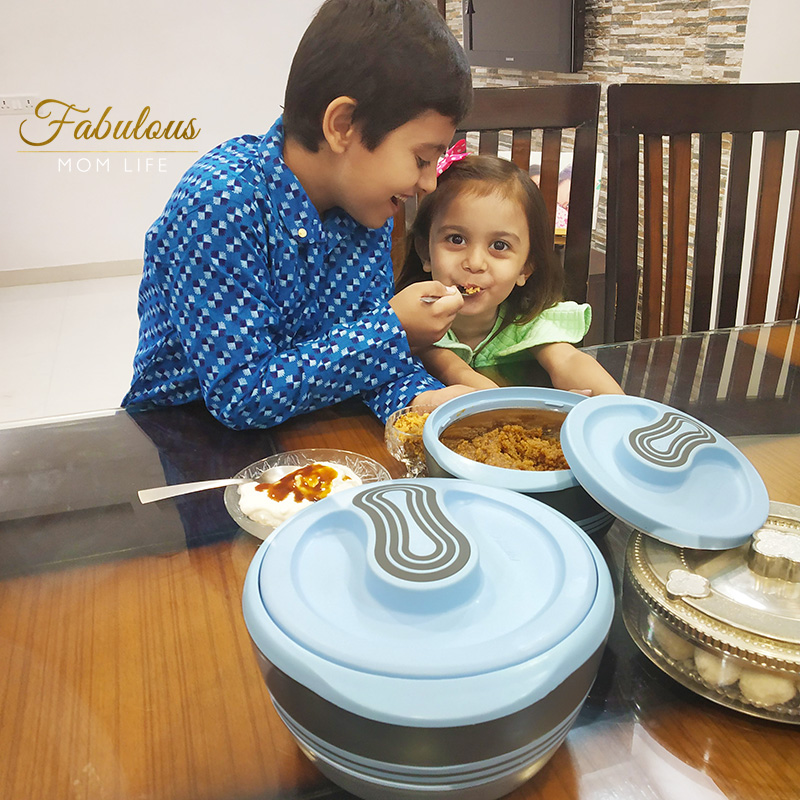 You can buy them separately or in sets of 2 and 3.
Pinnacle Picasso Casserole Dish
The Pinnacle Picasso Casserole Serving Dish will aim to be the focal point of your decor! It's bold colors look even more pleasant because of it's 'soft touch' material. The contrasting handle and rim makes the Picasso look extremely attractive. The 2000 ml capacity insulated container is a generous size for serving rice for 4-6 adults (more perhaps).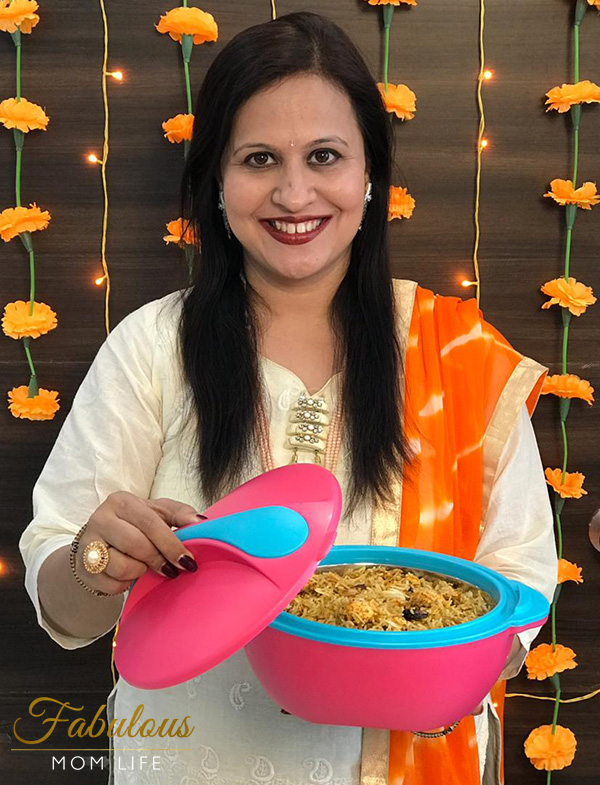 The colors will instantly 'pop' on your table and enliven it! You can buy the Picasso in sets or individually. The matte finish is exactly my taste.
Hot Remains Hot and Cold Remains Cold
If you transfer foods as soon as they are done cooking, they remain hot for up to 5 hours! I put steaming Paneer Biryani inside the casserole and it was just the same when I opened the lid during dinner time. Replace the lids quickly after serving and the food will remain hot for repeat servings as well.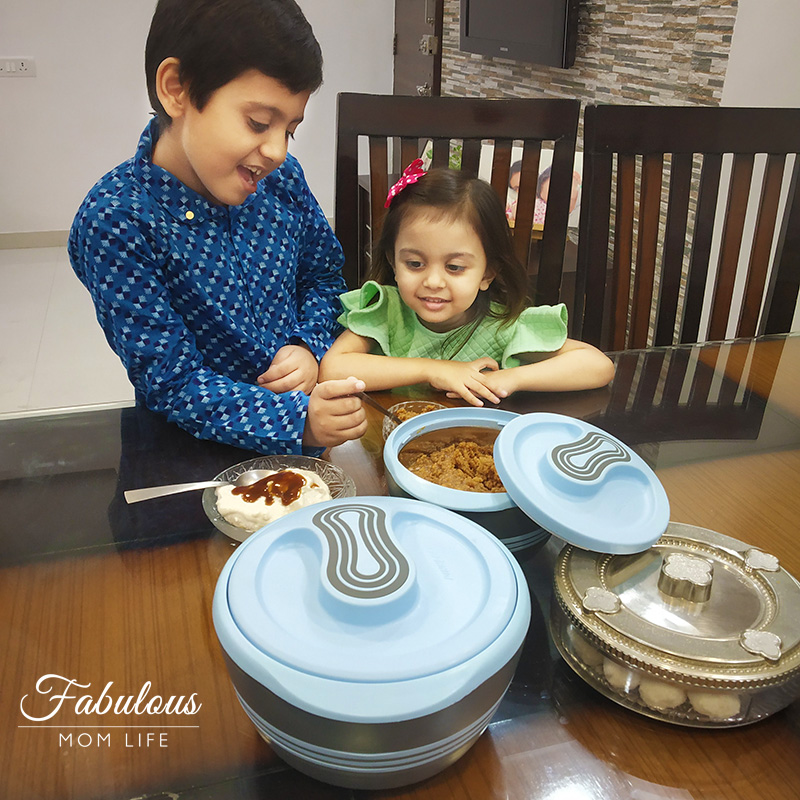 My cold foods, in this case Dahi Vadas, were transferred into the casserole dish directly from the refrigerator. And they stayed cold until the end of the dinner. I especially loved that this time, I could place the cold items from the menu on the dinner table along with the other items. I generally leave them in the fridge and more than once, have forgotten to take them out! It is only after the guests that I had realized that I had forgotten to serve the Raita or other such curd dishes simply because they had been left in the refrigerator.
Looks
I might not judge a person by their looks, but I absolutely judge all my kitchen ware on this basis! Pinnacle gets full marks in this department. Say goodbye to all your ugly insulated hot cases and bring the gorgeous looking Pinnacle casseroles for your table.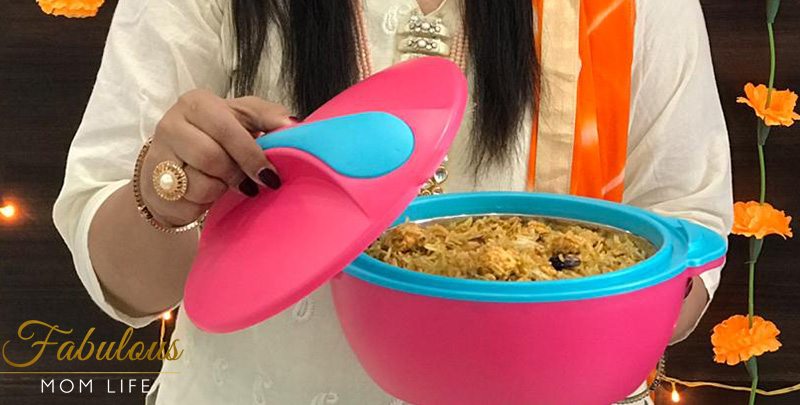 From eye-catching colors to creative handle designs and the soft touch material, there is a lot to love about these dishes. The casseroles look elegant on the table and add to my dinner table decor.
More Things to Love
Other than the two basic features mentioned above, that is performance and looks, there are some other features of Pinnacle Casseroles that make them stand out.
The plastic used is BPA free
All products are FDA approved
Pinnacle Thermoware is already a topselling brand on Amazon USA
Supports both Warm and Cold food
Thick polyurethane insulation gives best performance
Retains aroma, taste and nutrition of the food by eliminating the need to re-heat
Eco-friendly
Unique looks with creative handles
The lids lock perfectly
The dishes are comfortable and cool to handle even with steaming hot foods inside.
Where to Shop
Pinnacle Thermoware products are available both Online and Offline.
You can shop offline at:
Reliance
Aditya Birla Retail
Dmart
Maxx hyper Market
Big Bazaar
And online at:
Final Thoughts
The only reason I was putting up with the hassle of re-heating food was that hot cases and casserole dishes were not so good-looking to make an appearance on my table. Now that Pinnacle has come up with attractive alternatives that are keeping food hot/cold for 4-6 hours, I don't think I am ever going back to the re-heating hassle again which also takes away the nutrients and taste of the food.
I loved Pinnacle Casseroles and their performance and find them to be the ideal Kitchenware gifts for friends and family too.